Regular price
$64.00 USD
Sale price
$38.00 USD
Unit price
per
Sale
Sold out
 "Interview Success: How To Answer Assurance Manager Interview Questions (With Over 100 Sample Answers)"
✨ Are you ready to ace your Assurance Manager interview with confidence? Get prepared with our comprehensive guide! Packed with over 100 sample answers, this guide has been carefully crafted to help you make an impactful impression in your upcoming interview.
---
🎯 Preparing For Your Assurance Manager Interview


An Assurance Manager role is a critical position in any organization, requiring not just technical expertise but also leadership, critical thinking, and exceptional communication skills. The interview process is rigorous, often involving multiple rounds and panels of interviewers, including senior management and HR professionals.
Our guide provides a holistic approach to your preparation, ensuring you're ready to tackle every question with precision and confidence. We dive into what the interviewer is looking for, how to structure your answers effectively, and what NOT to do in an interview. With this guide, you're setting yourself up for success. 🏆
---
✔️ What's Inside The Guide

✅ What The Interviewer Is Looking For When Asking Any Question: Understand the thought process of the interviewer, what they seek to understand with each question, and how you can cater your answers to meet their expectations.
✅ How Best to Structure Your Answers: Learn how to construct articulate, effective, and impactful responses to all types of interview questions. This section offers detailed guidance on presenting your experiences, skills, and capabilities optimally.
✅ How NOT To Answer Interview Questions: Equally important as knowing what to say is understanding what not to say. This part of the guide gives you tips on avoiding common mistakes and pitfalls in your responses.
✅ Interview Questions & Sample answers: This is the heart of our guide – detailed breakdowns of common and challenging interview questions specific to the Assurance Manager role, complete with well-crafted sample answers.
✅ "Do you have any questions for us?" Learn why this question is crucial and how to use it to demonstrate your interest, engagement, and understanding of the role and organization.
---
🕵️‍♂️ Sneak Peek: Questions Inside The Guide

Here's a glimpse of the type of questions covered in our guide and why they're important:
🎯"Can you tell me a little about yourself?" This question typically opens the interview, and how you answer sets the tone for the rest of the conversation. Our guide helps you craft a compelling, concise response that effectively highlights your relevant experience and skills.
🕵️‍♂️"Why did you choose Assurance as your career?" This question tests your passion for and commitment to the field. It's important to show that you're not just competent but also genuinely interested and engaged in your work.
💼"Describe a time you identified a significant risk in an audit and how you handled it." Questions like this assess your problem-solving skills, risk management capabilities, and your approach under pressure. Our guide helps you use such questions to demonstrate your expertise and strategic thinking.
🚀"What methodologies do you use to conduct an audit?" This technical question gauges your auditing knowledge and how you apply it in practice. It's crucial to show you can ensure thorough, compliant, and efficient audits.
✨"What strategies do you use to foster a high-performance audit team?" As an Assurance Manager, your leadership skills are just as vital as your technical skills. This question allows you to show how you drive team performance, collaboration, and professional growth.
---
👥 Meet the Authors

Mike Jacobsen, a seasoned career coach, brings years of experience and knowledge about the job market, interview processes, and how to make candidates stand out. His insights in this guide will help you understand the interviewers' perspective and expectations.
Alexandra Thompson is an experienced Assurance Manager with a strong background in guiding teams through complex audits for numerous clients. She understands the industry inside out and offers first-hand experience, practical insights, and illustrative examples that bring theory into practice.
Together, Jacobsen and Thompson combine their expertise to provide a comprehensive guide that prepares you for your Assurance Manager interview like no other resource.
---
This 100+ page guide is in PDF format, ready for instant download. Get your copy now and walk into your Assurance Manager interview with confidence! 
💥 GET YOUR COPY TODAY AND RECEIVE OUR BEST-SELLING GUIDE AS A LIMITED-TIME BONUS! 🛒
Remember, the best time to start preparing was yesterday, the second best time is NOW! Grab your instant download today and step confidently into your interview. Good luck!

Improve your chances of a successful career! Get your own copy of our Assurance Manager Interview Guide today and unleash your potential.
Plus, if you buy today, you'll also receive our popular guide, "How To Answer The Most Popular Interview Questions (Now with over 250 sample answers!)" at no extra cost (regularly priced at £49). Don't miss out on this great opportunity!
View full details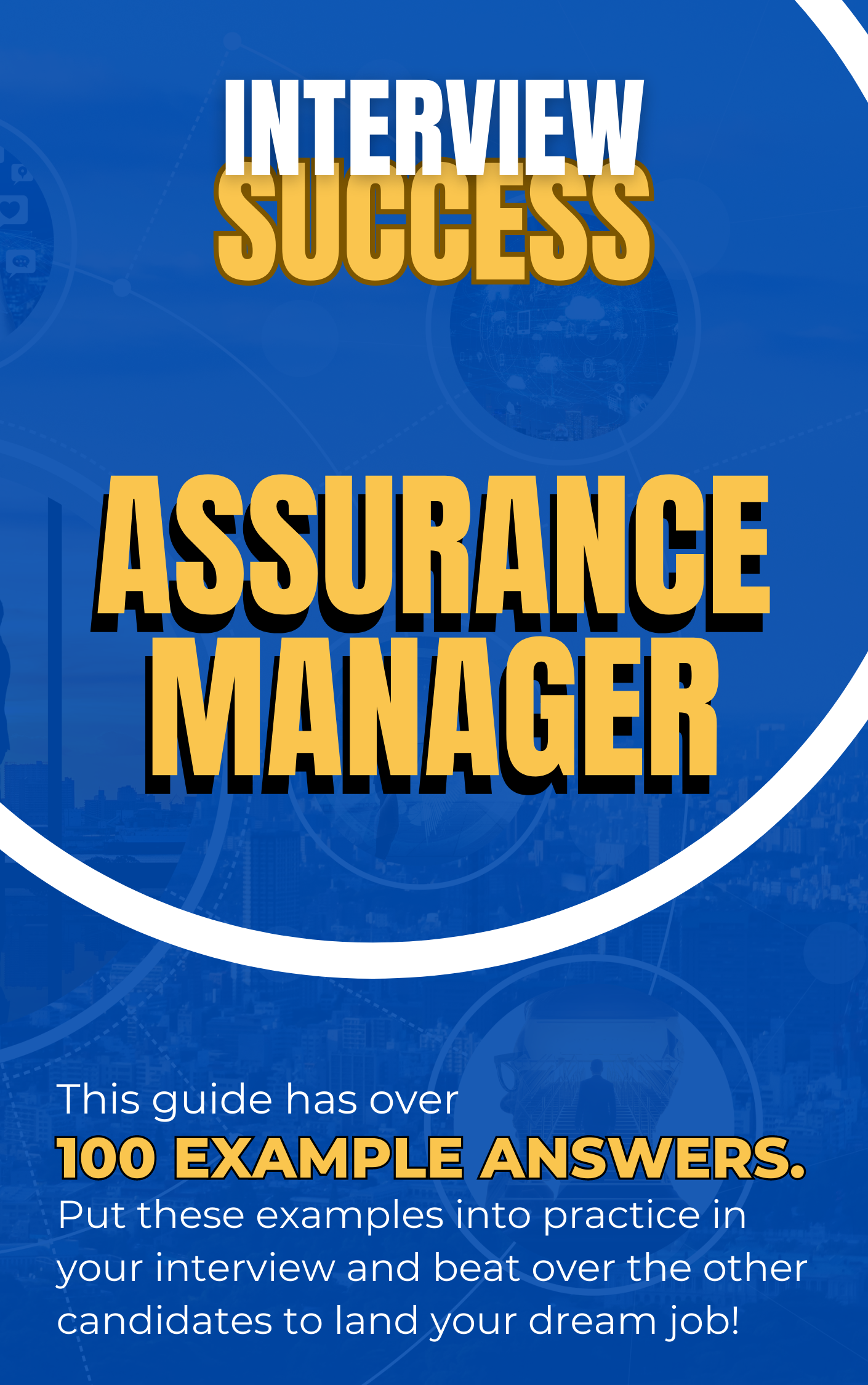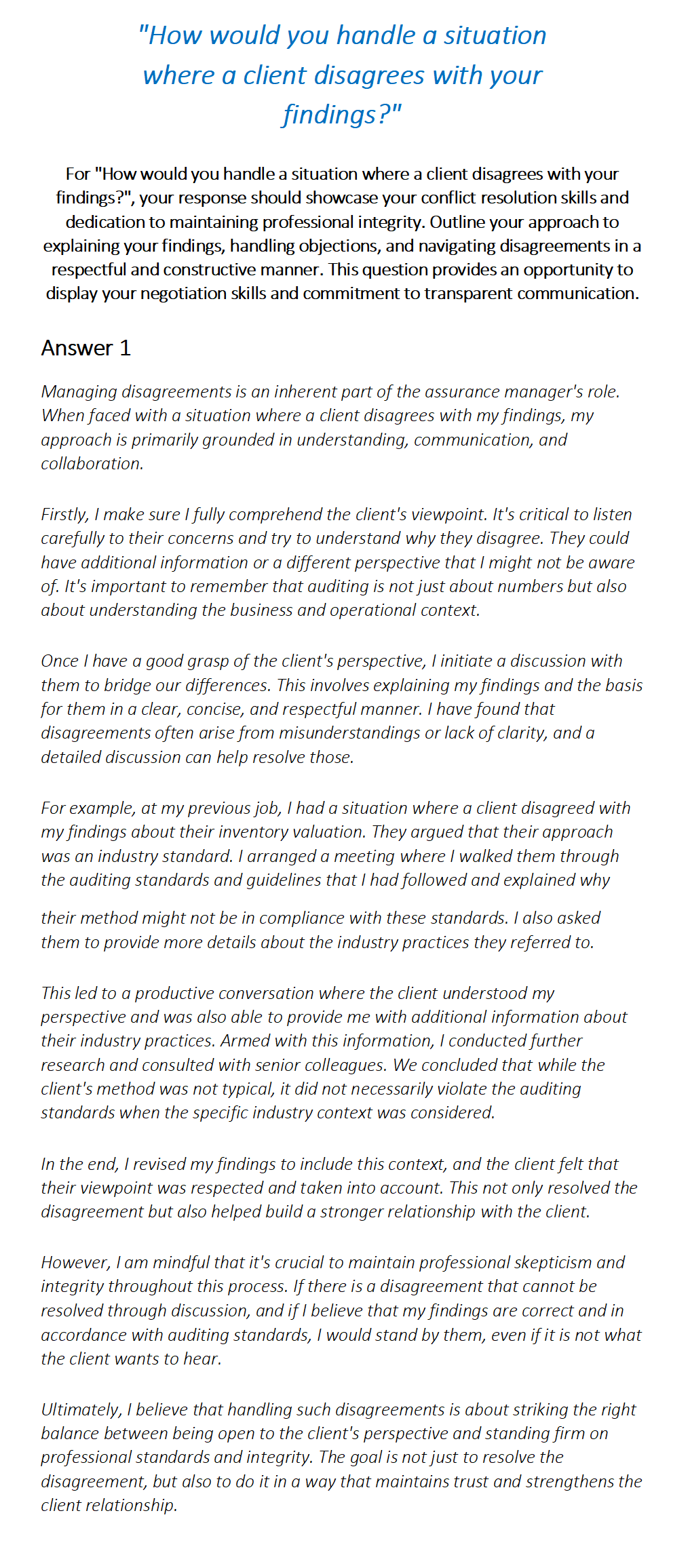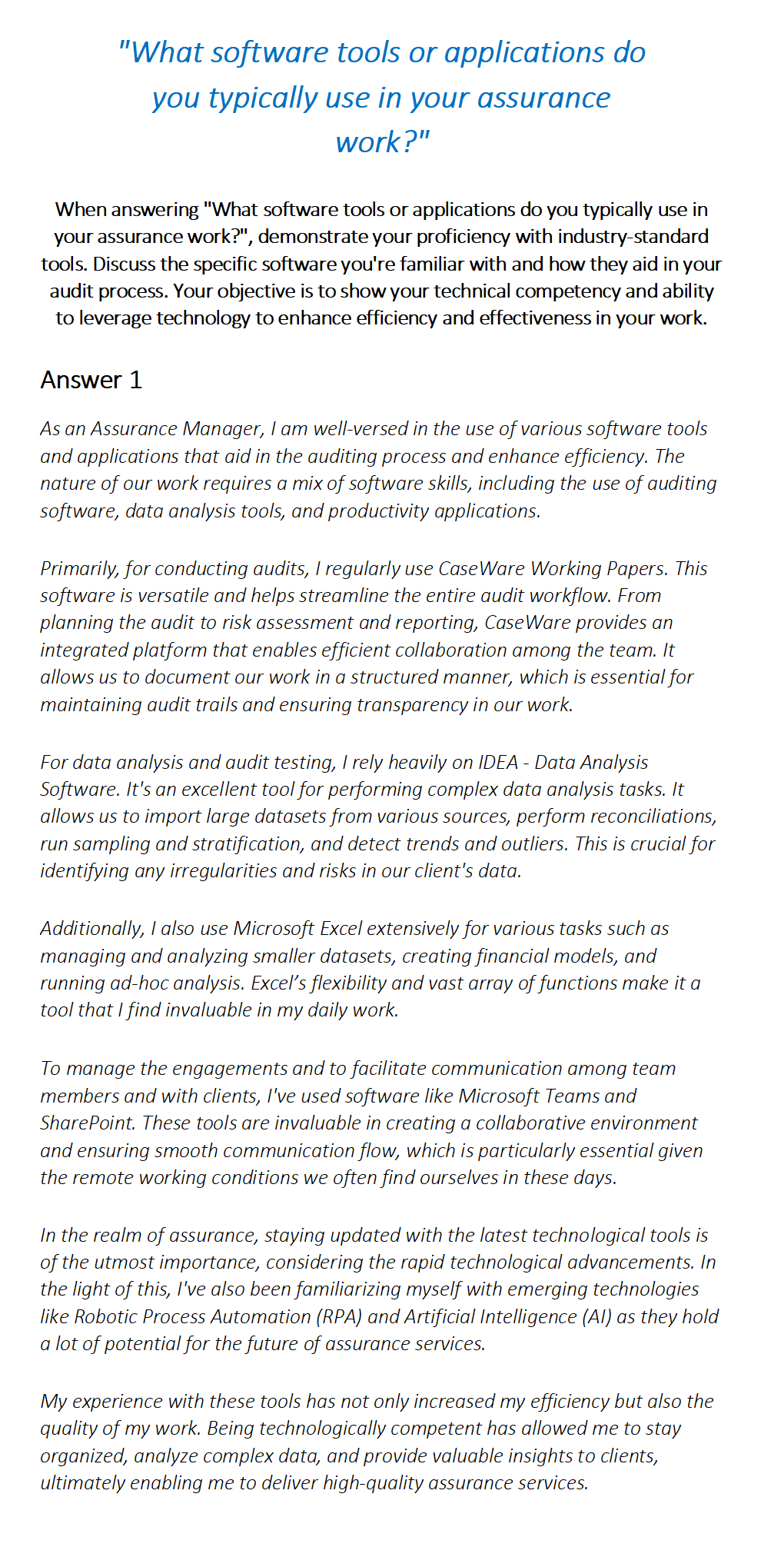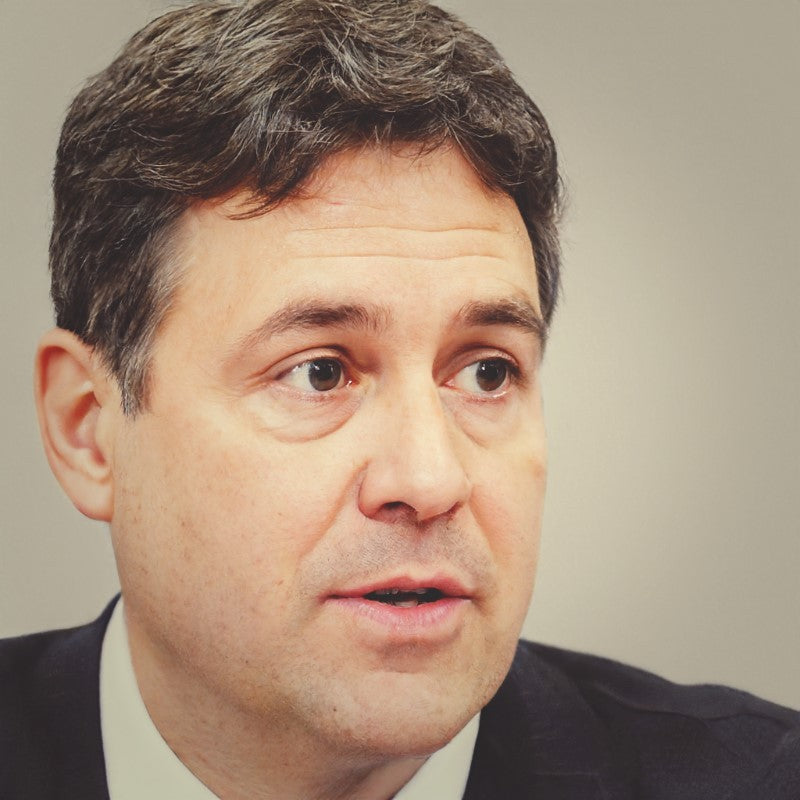 At Interview Detectives, we are led by Mike Jacobsen, a highly experienced recruitment consultant with nearly 30 years of professional expertise. With a deep understanding of the hiring landscape, Mike brings invaluable insights and knowledge to our platform. His extensive background in recruitment enables us to provide you with tailored interview guides and application tips that align with current industry trends. With Interview Detectives, you gain access to proven strategies and techniques to enhance your job application success. Trust in Mike's wealth of experience and embark on your journey towards career triumph.
Need Assistance? Connect with Mike on LinkedIn