Regular price
$62.00 USD
Sale price
$37.00 USD
Unit price
per
Sale
Sold out
📚 
Interview Success: How To Answer Civil Service Questions (With Over 500 Sample Answers)🎓
Welcome to the ultimate guide on mastering your Civil Service interview and acing those challenging questions! Whether you're a first-time job seeker or looking to elevate your career in the public sector, this comprehensive guide is your ticket to success! Prepare yourself for a journey of confidence-building, extensive practice, and expert advice to help you land that dream civil service job. 🌟

---
📖 PRODUCT DETAILS 📘
Title: Interview Success: How To Answer Civil Service Questions (With Over 500 Sample Answers)
Authors: Mike Jacobsen & Sarah Mitchell
Format: eBook
Pages: 606!
Examples: 500+ Expertly Crafted Answers 😲

---
🎯 ABOUT THE GUIDE 📚
This guide is a treasure chest of the MOST common Civil Service Interview Questions questions covering a vast realm of competencies: leadership, communication, collaboration, decision-making, personal development, service delivery and more! 💼
To make your journey easier, each question is paired with multiple detailed, well-structured example answers. Let these answers inspire you to create your unique winning responses. 🎖️

---
🔑 WHY YOU NEED THIS GUIDE 🔥


 ✅ What The Interviewer Is Looking For When Asking Any Question: Understand the thought process of the interviewer, what they seek to understand with each question, and how you can cater your answers to meet their expectations.
✅ How Best to Structure Your Answers: Learn how to construct articulate, effective, and impactful responses to all types of interview questions. This section offers detailed guidance on presenting your experiences, skills, and capabilities optimally.
✅ How NOT To Answer Interview Questions: Equally important as knowing what to say is understanding what not to say. This part of the guide gives you tips on avoiding common mistakes and pitfalls in your responses.
✅ Interview Questions & Sample answers: This is the heart of our guide – detailed breakdowns of common and challenging interview questions specific to the Civil Service application process, complete with well-crafted sample answers.
---
🌍 WHO IS THIS GUIDE FOR? 🎓
From the first-time civil service interviewee to the seasoned professional eyeing a promotion or a lateral move, this guide is every civil service candidate's dream come true. Stand out from the crowd in the fiercely competitive civil service landscape. 🏆

---
🕵️‍♂️ SNEAK PEEK: QUESTIONS INSIDE THE GUIDE
✅ Tell me about yourself. This question sets the stage for the interview and allows you to provide a concise and compelling overview of your background, experiences, and skills. It helps interviewers assess your communication skills and provides insights into your suitability for the role.
✅ Can you provide an example of a time when you had to collaborate with a diverse group to accomplish a goal? This question evaluates your ability to work effectively in diverse teams, promoting inclusivity and cooperation. It demonstrates your interpersonal and teamwork skills, as well as your problem-solving and adaptability in a collaborative setting.
✅ Describe a situation where you had to make a difficult decision that required balancing ethical considerations and organizational requirements. Ethical decision-making is crucial in the Civil Service. This question examines your judgment, integrity, and ability to navigate complex situations with competing priorities. It showcases your commitment to upholding professional standards and ensuring the best interests of the organization and its stakeholders.
✅ Share an example of a time when you actively sought opportunities to develop your own skills or knowledge. Continuous learning and self-improvement are highly valued in the Civil Service. This question allows you to demonstrate your initiative, motivation, and commitment to personal and professional growth. It highlights your willingness to go above and beyond to enhance your capabilities.
✅ Can you describe a situation where you had to communicate complex information to a diverse audience with varying levels of understanding? Effective communication is a vital skill in the Civil Service. This question assesses your ability to convey complex ideas clearly and adapt your communication style to suit diverse audiences. It showcases your proficiency in conveying information and ensuring understanding across different levels of expertise.
These sample questions provide a glimpse of what you'll find in the guide. Each question is strategically chosen to assess key competencies and skills necessary for Civil Service roles. By mastering these questions, you'll be well-prepared to provide impressive, tailored responses that will set you apart from other candidates.

---
👥 ABOUT THE AUTHORS 👥
This guide is a collaborative effort between Mike Jacobsen, an experienced career coach with a track record of helping individuals succeed in their job search, and Sarah Mitchell, a seasoned Civil Servant with vast expertise in various government roles. Together, they bring a unique blend of practical knowledge and insider tips to help you navigate the civil service interview process with ease.
---
📈 HOW TO MAKE THE MOST OF IT 📝
This isn't just a book, it's an absolute behemoth of information! Dive deep into each question, tailor the sample answers to your unique background, and practice your responses until you ooze confidence and clarity. It's all about making it truly 'you'. 🎩


This 600+ page guide is in PDF format, ready for instant download. Get your hands on Interview Success: How To Answer Civil Service Questions (With Over 500 Samples Answers) today and transform your interview preparation. With this guide, you'll walk into every civil service interview with confidence, equipped with the right answers to impress your interviewers and secure the job you deserve!
💥

GET YOUR COPY TODAY AND RECEIVE OUR BEST-SELLING GUIDE AS A LIMITED-TIME BONUS!

🛒
Improve your chances of a successful civil service career with confidence! Get your own copy of our Civil Service interview guide today and unleash your potential. Plus, if you buy today, you'll also receive our popular guide, "How To Answer The Most Popular Interview Questions (with over 250 sample answers!)" at no extra cost (regularly priced at £49). Don't miss out on this great opportunity! Best of luck as you pursue your civil service career!
Or head back on up ☝️ and select 'Add to Cart'
View full details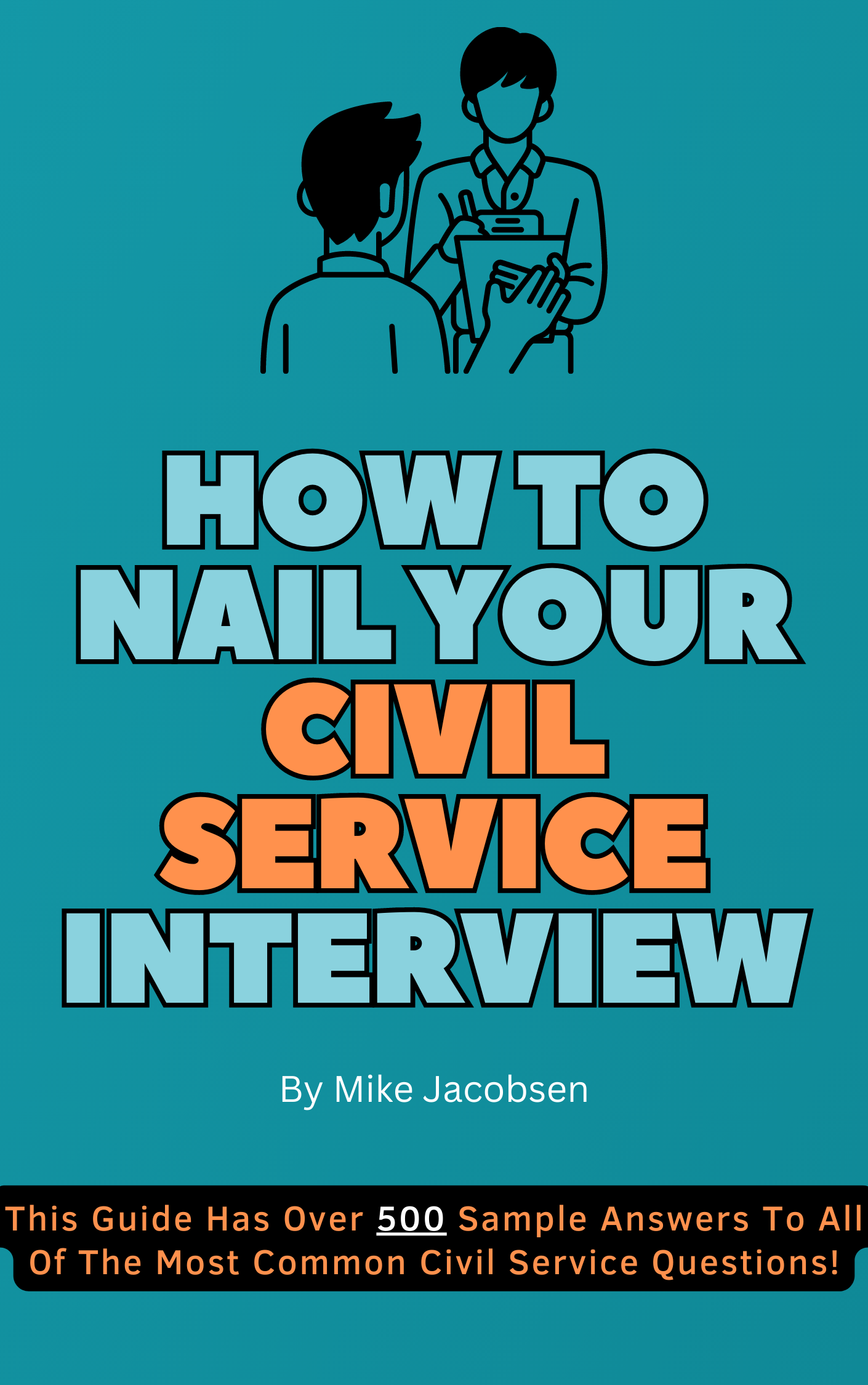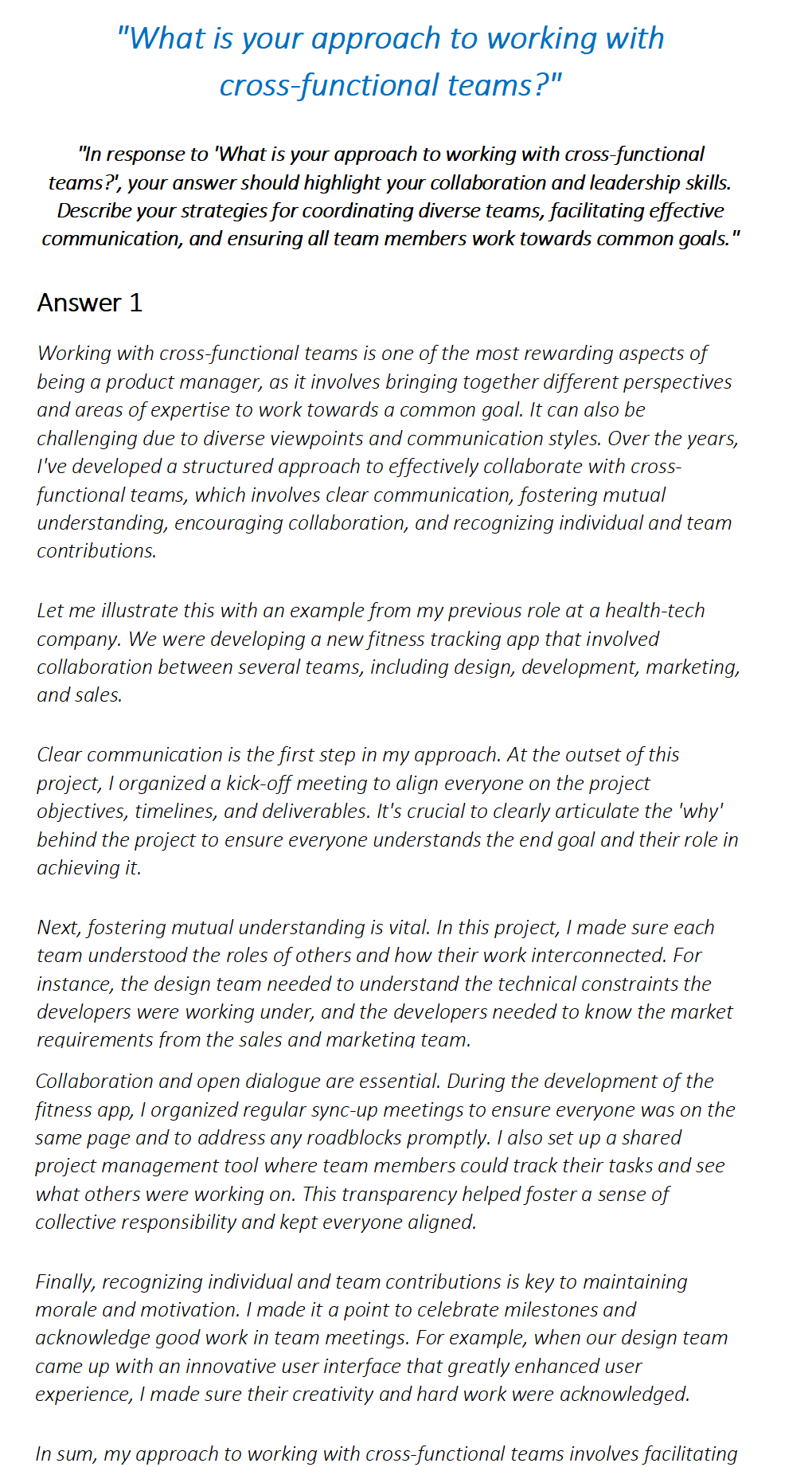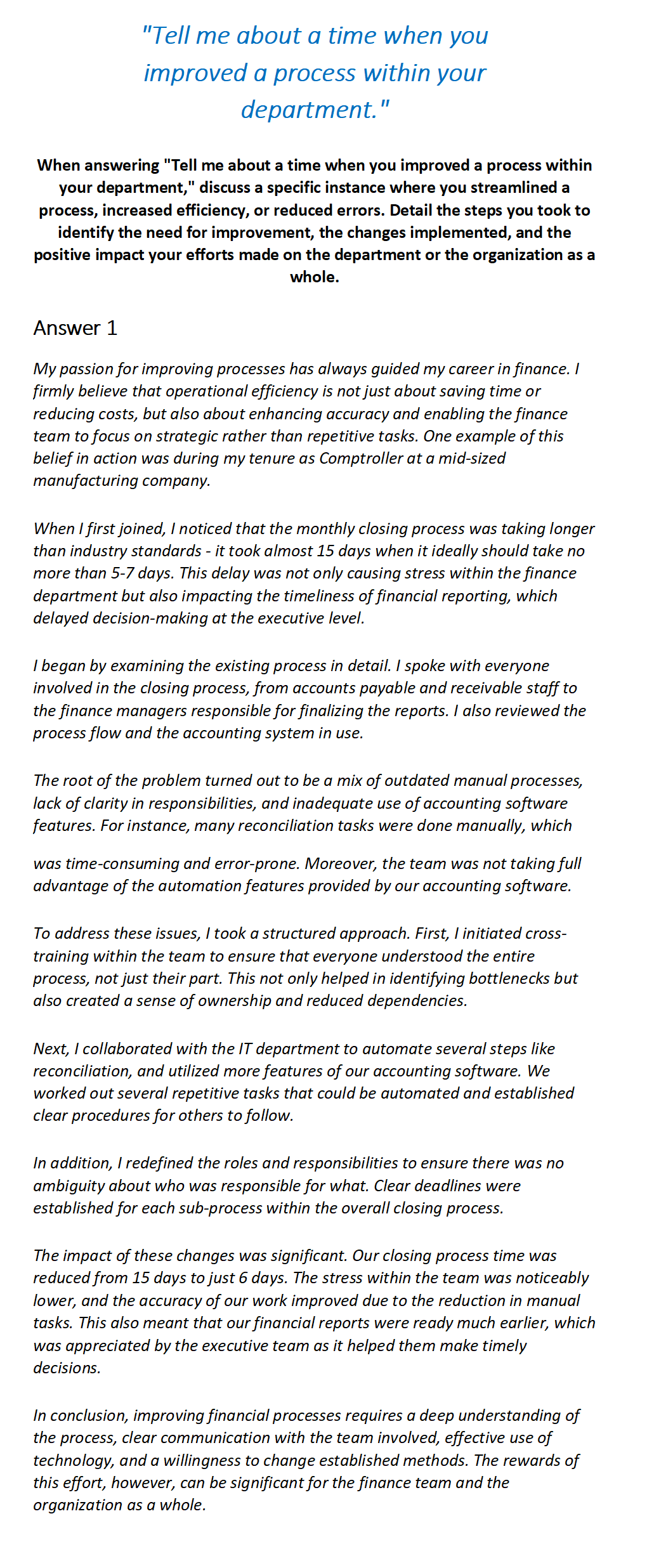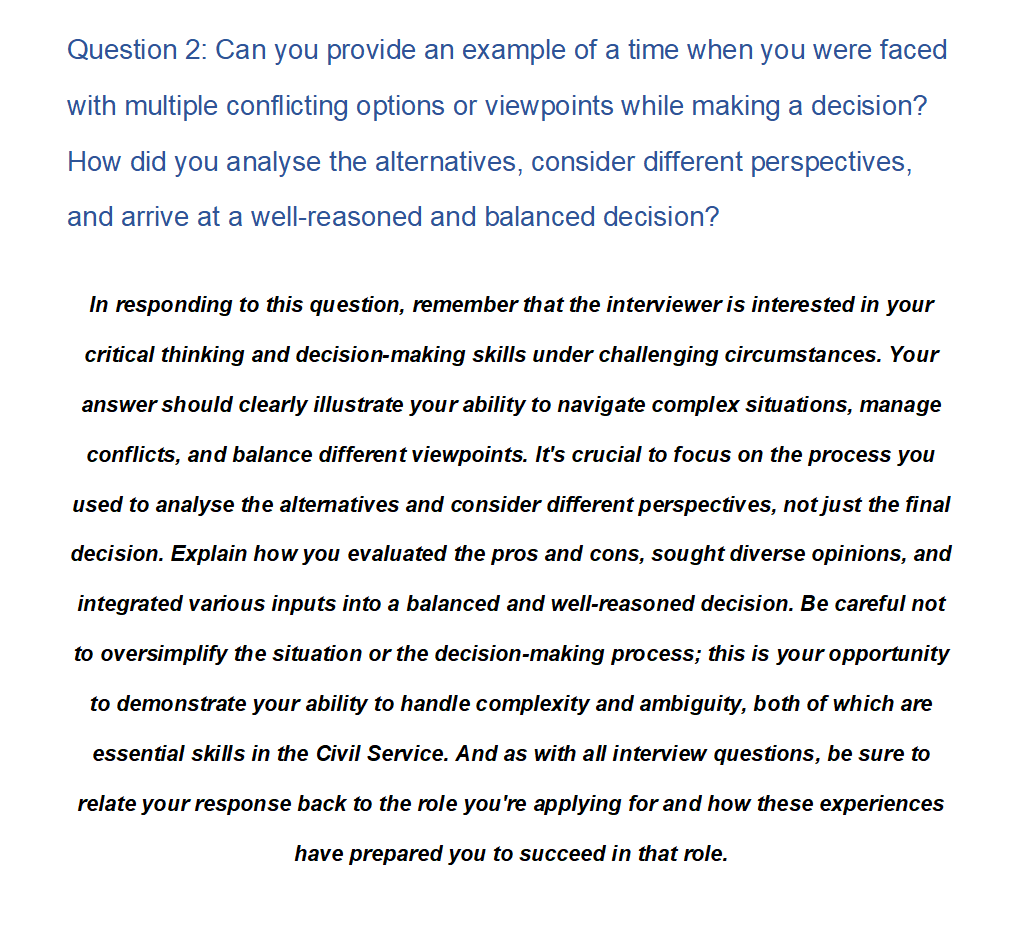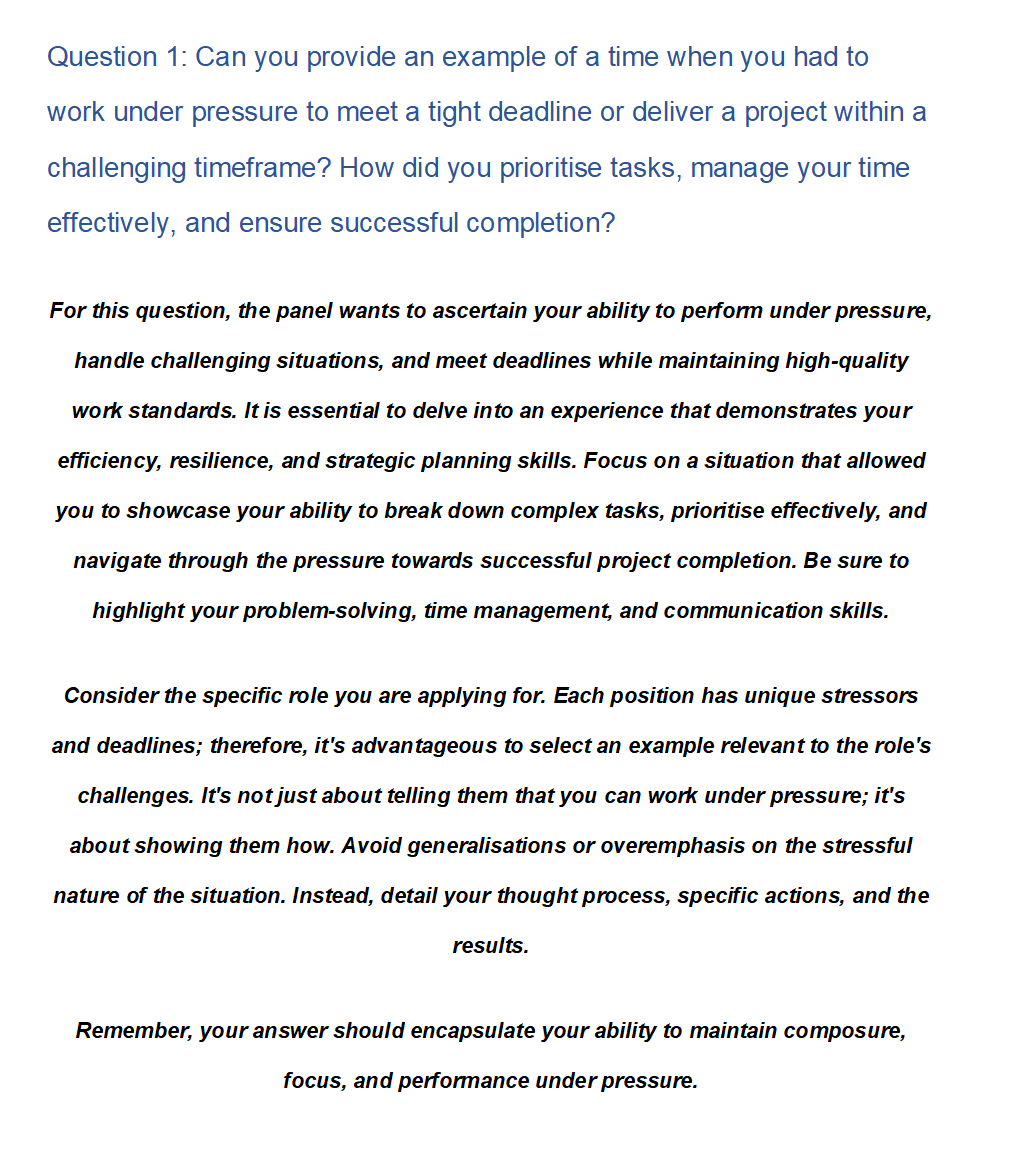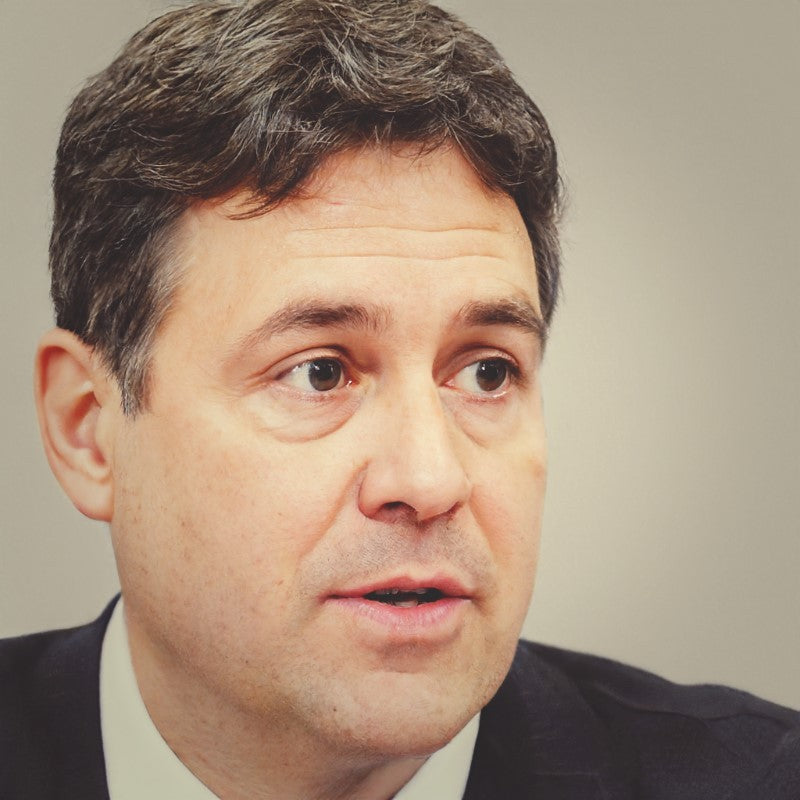 At Interview Detectives, we are led by Mike Jacobsen, a highly experienced recruitment consultant with nearly 30 years of professional expertise. With a deep understanding of the hiring landscape, Mike brings invaluable insights and knowledge to our platform. His extensive background in recruitment enables us to provide you with tailored interview guides and application tips that align with current industry trends. With Interview Detectives, you gain access to proven strategies and techniques to enhance your job application success. Trust in Mike's wealth of experience and embark on your journey towards career triumph.
Need Assistance? Connect with Mike on LinkedIn