Regular price
$63.00 USD
Sale price
$38.00 USD
Unit price
per
Sale
Sold out
Interview Success: How To Answer Counselor Interview Questions (With Over 100 Sample Answers)"✨✨
Have you ever felt nervous about answering interview questions? Do you wish you had the right words to impress your potential employer? Well, your search ends here!
---
🎯 Preparing For Your Counselor Interview


As a counselor, you play a crucial role in helping individuals navigate life's challenges. Your job interview should reflect your competence and dedication to this role. Our guide is designed to give you a comprehensive understanding of the interview process, the types of questions you're likely to face, and how best to structure your answers. It's not just about providing the right answers; it's about demonstrating your commitment, compassion, ethical practice, and professional development. Our guide will help you tackle these aspects with confidence and poise. 💼👩‍💼👨‍💼
---
📚 Inside The Guide


✅ What The Interviewer Is Looking For When Asking Any Question: Learn the hidden agenda behind every question and tailor your responses accordingly.
✅ How Best to Structure Your Answers: Discover our proven technique for crafting concise yet compelling responses that will impress your interviewer.
✅ How NOT To Answer Interview Questions: Avoid the common pitfalls and faux pas that can derail your interview.
✅ Interview Questions & Sample Answers: Gain access to our extensive collection of counselor interview questions and expertly crafted sample answers.
✅ Do You Have Any Questions for Us?: Turn the tables and ask insightful questions that demonstrate your understanding of the role and your eagerness to contribute.
---
🔎 Sneak Peek into the Questions and Their Importance
👤 "Can you tell me a little about yourself?" This question often serves as an icebreaker to ease into the interview, but it's more than just small talk. Your response provides a concise summary of your professional journey, personal values, and future aspirations. It's your chance to give the interviewers a clear picture of who you are as a professional and what you bring to the table. Our guide will teach you how to create a compelling narrative that goes beyond simply listing your qualifications.


💪 "What are your strengths and weaknesses?" This question helps interviewers gauge your self-awareness and honesty. It's not just about identifying your strong points, but also about acknowledging areas that need improvement. Our guide offers practical tips on how to present your strengths in a way that aligns with the job requirements and discuss your weaknesses without undermining your suitability for the role.


❤️ "Why are you interested in this counseling role?" This is your opportunity to demonstrate passion for the profession and the organization. Interviewers are looking for candidates who are genuinely interested and committed to the role. In our guide, we'll show you how to effectively express your motivation, connect your interests to the role, and show your understanding of the organization's values and goals.


🔧 "How do you handle difficult clients?" Your response to this question gives the interviewer insights into your problem-solving skills, empathy, and patience. As a counselor, you'll encounter clients with diverse personalities and issues. You need to show that you can maintain professionalism, manage the therapeutic relationship effectively, and use appropriate strategies to engage even the most challenging clients. Our guide provides sample responses that demonstrate these qualities.


📝 "Can you describe a time you received feedback and how you responded?" This question evaluates your openness to constructive criticism and your commitment to professional growth. It's about demonstrating humility, a positive attitude, and proactive behavior to improve upon the feedback received. The guide includes examples of how to discuss feedback in a manner that showcases your dedication to continual learning and excellence in your practice.


These questions are just the tip of the iceberg. Our guide dives much deeper, providing you with over 100+ sample answers to ensure that you are prepared for any question that comes your way in your counselor interview.
---
👥 Meet the Authors
"Interview Success" is a combined effort of Mike Jacobsen, a seasoned career coach with years of experience in mentoring job seekers, and Dr. Samantha Green, an accomplished counselor with over 2 decades of professional practice. They have compiled their collective wisdom and insights into this comprehensive guide, distilling essential tips, strategies, and sample answers to help you shine in your counselor interview.
---
🎁 What's More?
At over 100 pages, our guide is a complete package, featuring a variety of question types from generic to role-specific, challenging to tricky. Our aim is to equip you with a resource that not only helps you prepare answers but also understand the underlying expectations of each question. We provide detailed explanations for each sample answer, helping you understand the 'why' behind the 'what'.
As soon as your payment is processed, the guide will be available for immediate download. It comes in an easy-to-read PDF format that you can access on your computer, tablet, or mobile device.
Embrace this opportunity to prepare comprehensively, answer confidently, and perform exceptionally in your counselor interview. Get your copy of "Interview Success: How To Answer Counselor Interview Questions (With Over 100 Sample Answers)" today!
💥 GET YOUR COPY TODAY AND RECEIVE OUR BEST-SELLING GUIDE AS A LIMITED-TIME BONUS! 🛒
Remember, the best time to start preparing was yesterday, the second best time is NOW! Grab your instant download today and step confidently into your interview. Good luck!

Improve your chances of a successful career! Get your own copy of our Counselor Interview Guide today and unleash your potential.
Plus, if you buy today, you'll also receive our popular guide, "How To Answer The Most Popular Interview Questions (Now with over 250 sample answers!)" at no extra cost (regularly priced at £49). Don't miss out on this great opportunity!
View full details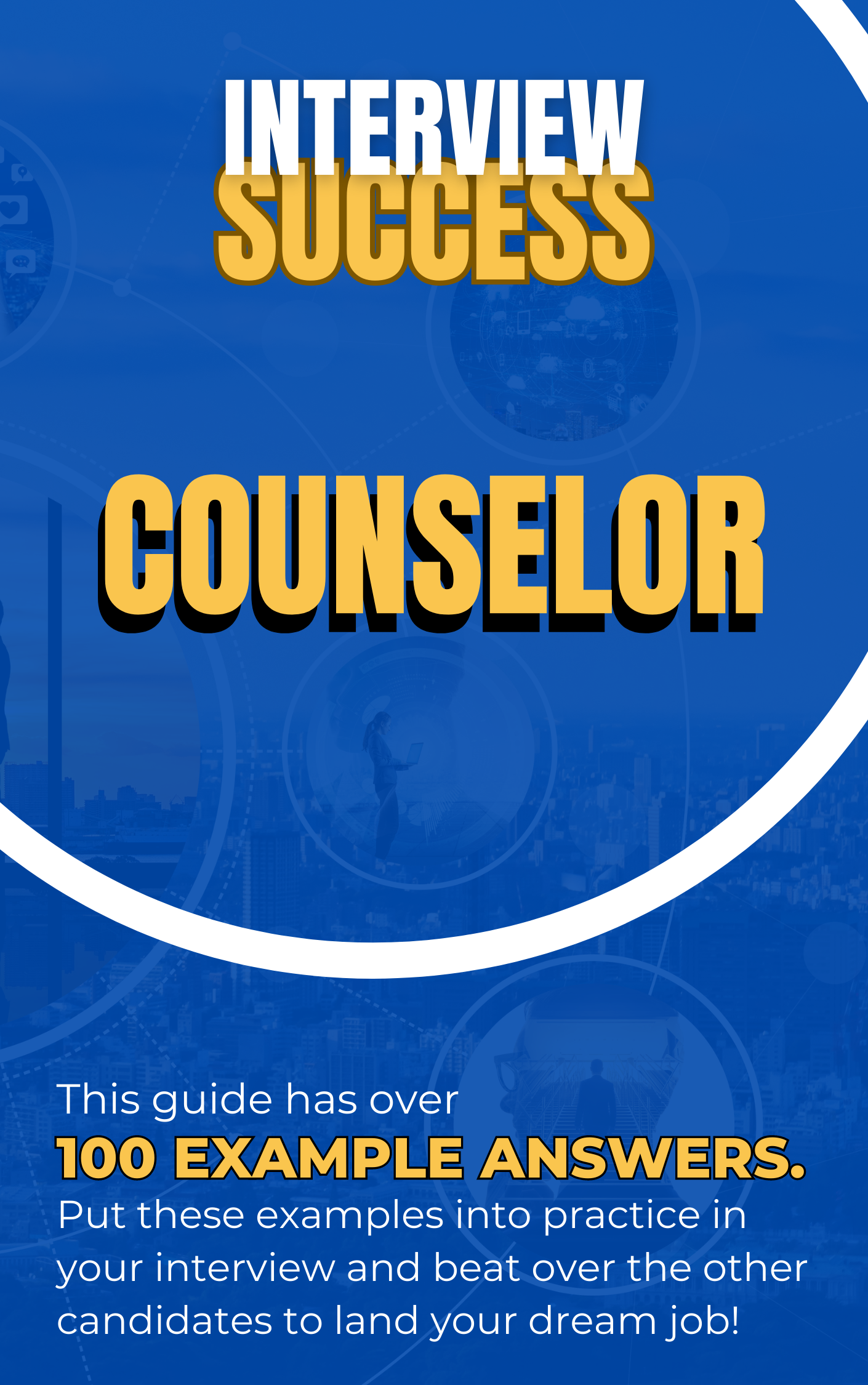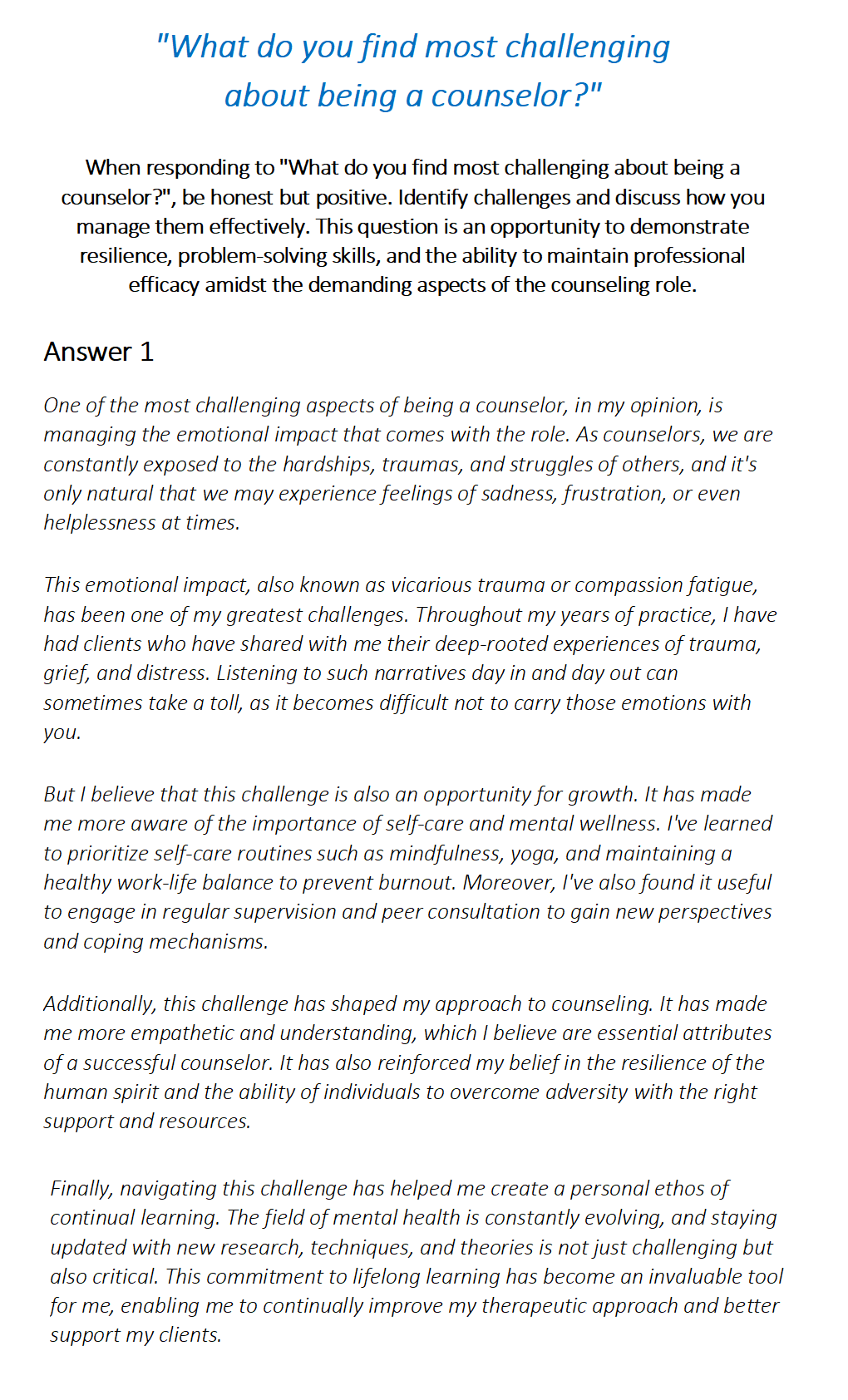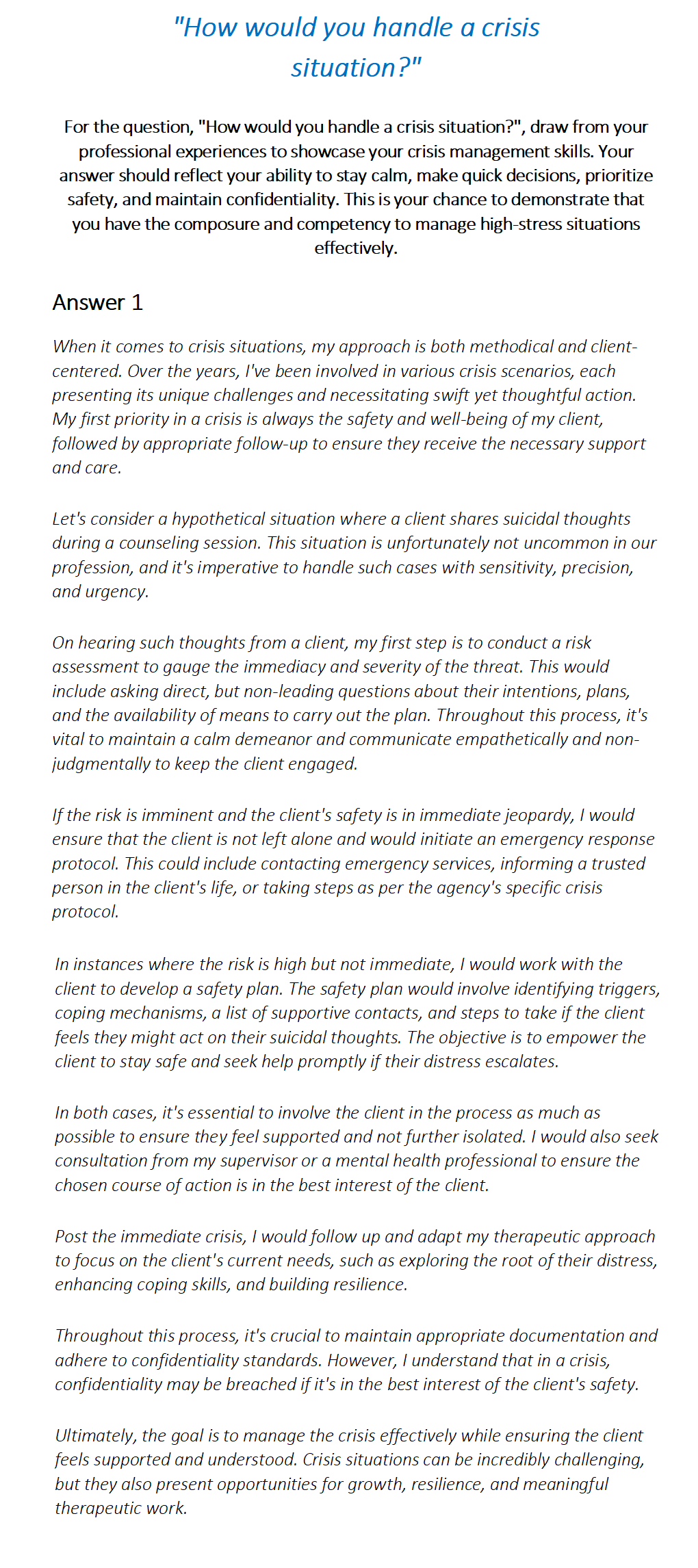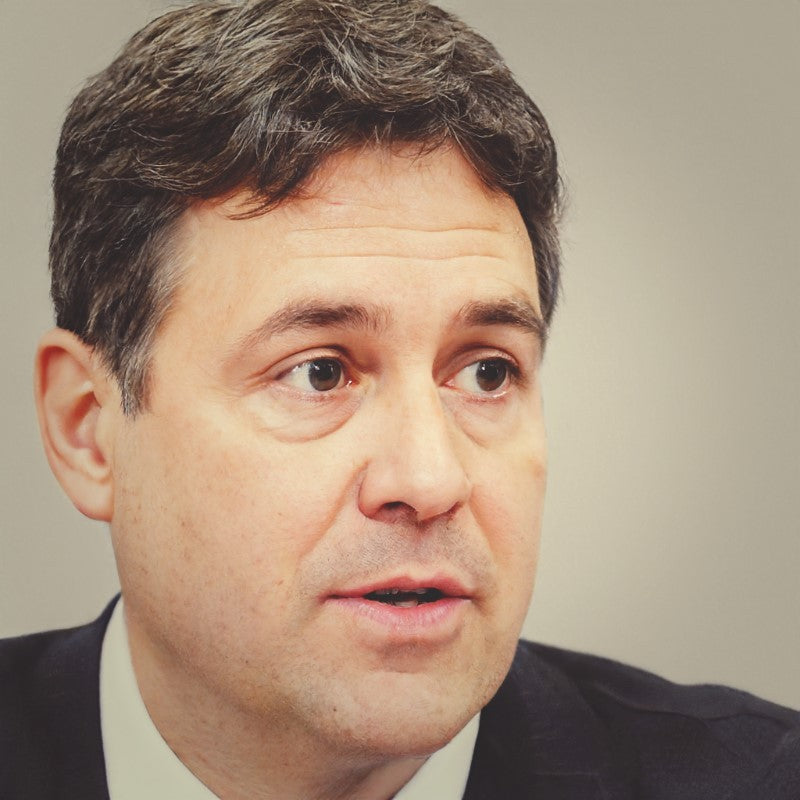 At Interview Detectives, we are led by Mike Jacobsen, a highly experienced recruitment consultant with nearly 30 years of professional expertise. With a deep understanding of the hiring landscape, Mike brings invaluable insights and knowledge to our platform. His extensive background in recruitment enables us to provide you with tailored interview guides and application tips that align with current industry trends. With Interview Detectives, you gain access to proven strategies and techniques to enhance your job application success. Trust in Mike's wealth of experience and embark on your journey towards career triumph.
Need Assistance? Connect with Mike on LinkedIn