Regular price
$64.00 USD
Sale price
$38.00 USD
Unit price
per
Sale
Sold out
🚀 "Interview Success: How To Answer Data Analyst Questions" by Mike Jacobsen!
Step into your next data analyst interview with unmatched confidence! Brought to you by acclaimed career coach Mike Jacobsen, this comprehensive guide is your secret weapon for nailing that interview. 🌟
📖 PRODUCT DETAILS 
Title: Interview Success: How To Answer Data Analyst Questions (With Over 100 Samples Answers)
Author: Mike Jacobsen
Format: eBook
Pages: 110
Examples: 100+ Expertly Crafted Answers 😲


📚 ABOUT THE GUIDE 
This guide is a treasure trove of the most common data analyst interview questions, covering a vast range of topics: data cleaning, data visualization, predictive analysis, SQL, and much more! 💼 Each question is paired with 5 meticulously structured sample answers to inspire your personalized, winning responses. 🏆


🔑 WHY YOU NEED THIS GUIDE 
Decode the expectations of interviewers
Craft your responses for a stellar impression
Showcase your relevant experiences and achievements
Highlight your top-notch skills and competencies
Opt for personalized, powerful answers over the generic, memorized ones


🌍 WHO IS THIS GUIDE FOR? 
From the rookie data analyst to the seasoned professional eyeing a promotion, this guide is every data analyst candidate's dream come true. Rise above the competition in the fiercely competitive data analyst job market. 


💡 SAMPLE QUESTIONS TO MASTER:


✅ "Can you tell me a little about yourself?" - This question sets the stage for the interview. The guide will help you provide a concise and compelling overview of your background, experiences, and skills.
✅ "Explain a time when you had to simplify complex data insights to a non-technical team. How did you approach this?" - This question assesses your ability to communicate complex ideas clearly to a diverse audience. It showcases your proficiency in conveying information and ensuring understanding across different levels of expertise.
✅ "Can you discuss a project where you had to use data visualization to communicate results?" - A question that evaluates your ability to use visualization tools effectively to convey insights. It demonstrates your data presentation skills and your creativity in finding engaging ways to communicate results.
✅ "What do you know about our industry, and how have you used industry knowledge in past roles?" - This question examines your industry knowledge and how you apply it in your role as a data analyst. It highlights your research skills and your ability to use data to provide insights about the industry.
✅ "How do you ensure the integrity and accuracy of your analysis?" - An essential question that explores how you maintain data quality and accuracy in your work. It underscores your attention to detail and your systematic approach to data analysis.
These are just a few examples from the vast collection of questions and answers provided in the guide. Each question is carefully selected to assess key competencies and skills necessary for data analyst roles. By mastering these questions, you'll be well-prepared to provide impressive, tailored responses that will set you apart from other candidates.


📈 HOW TO MAKE THE MOST OF IT 📝
This isn't just a book; it's your interactive tool for success! Dive deep into each question, tailor the sample answers to fit your unique experiences, and practice your responses until you're radiating confidence and clarity. It's all about making it truly 'you'. 🎩
Your ticket to interview success is just a click away! Transform your interview preparation process today and step into your next interview with the confidence that comes from being well-prepared. Click 'Buy Now' for instant download. 💫
💥

 

GET YOUR COPY TODAY AND RECEIVE OUR BEST-SELLING GUIDE AS A LIMITED-TIME BONUS!

 

🛒
Improve your chances of a successful career in Data! Get your own copy of our Data Analyst Interview Guide today and unleash your potential.
Plus, if you buy today, you'll also receive our popular guide, "How To Answer The Most Popular Interview Questions (with over 100 sample answers!)" at no extra cost (regularly priced at £49). Don't miss out on this great opportunity!
View full details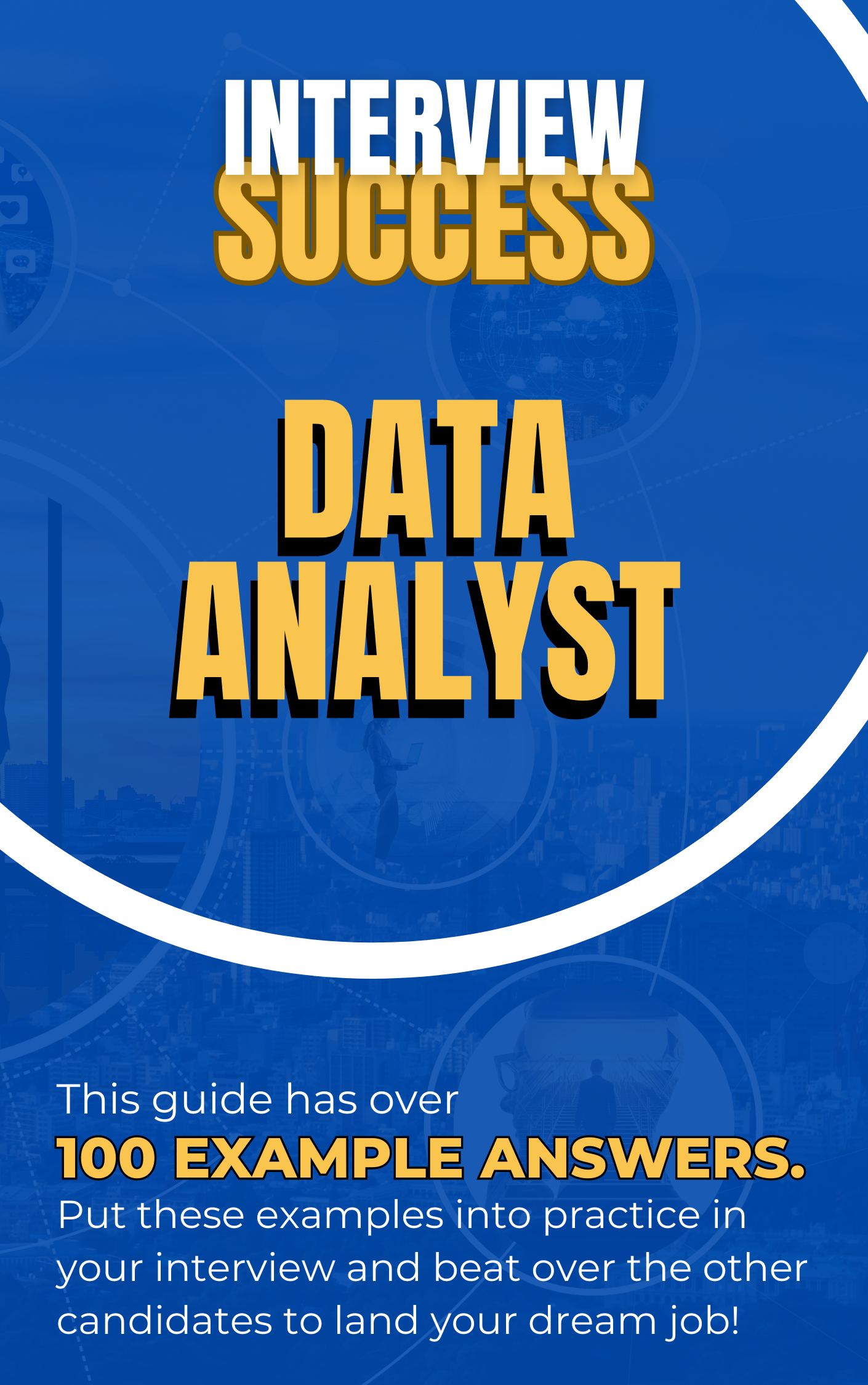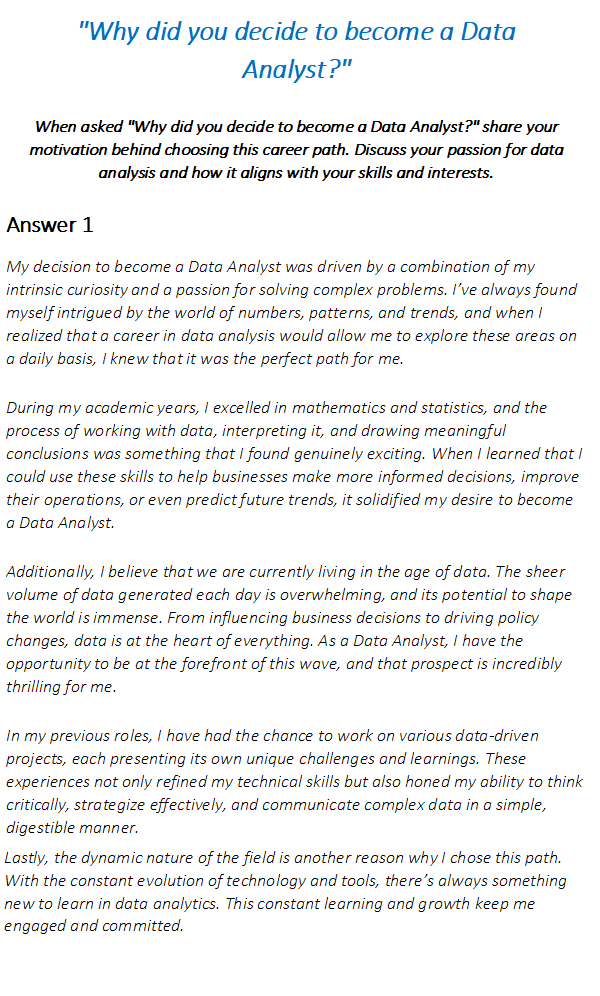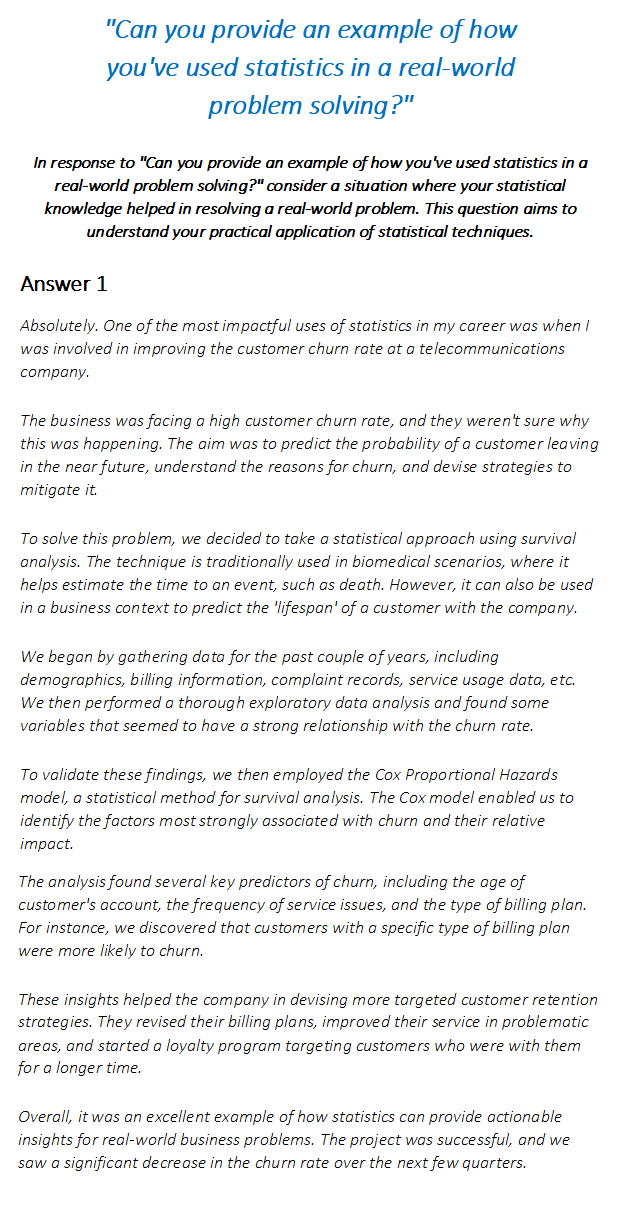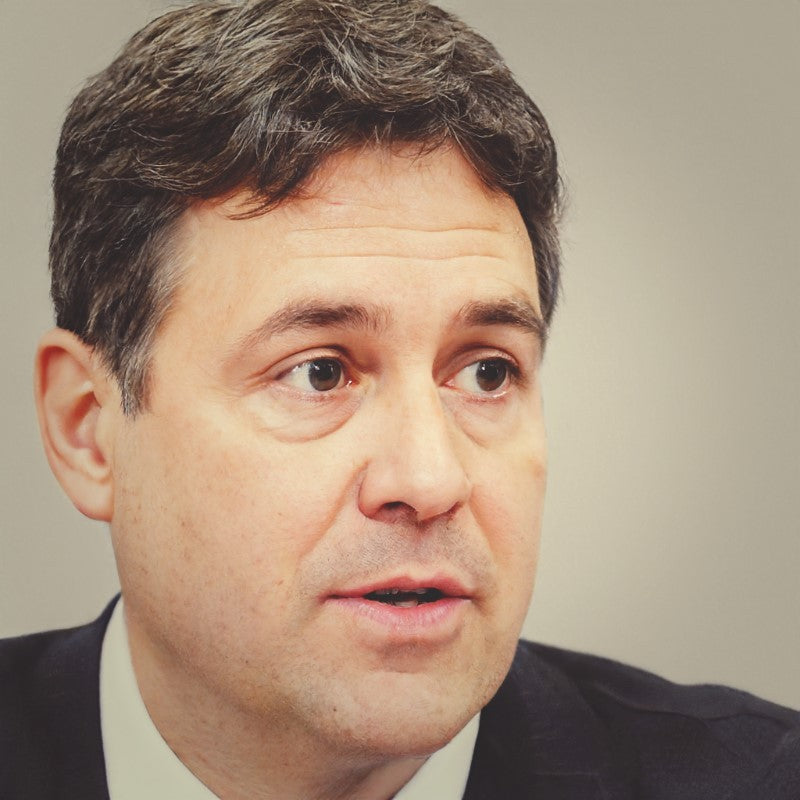 At Interview Detectives, we are led by Mike Jacobsen, a highly experienced recruitment consultant with nearly 30 years of professional expertise. With a deep understanding of the hiring landscape, Mike brings invaluable insights and knowledge to our platform. His extensive background in recruitment enables us to provide you with tailored interview guides and application tips that align with current industry trends. With Interview Detectives, you gain access to proven strategies and techniques to enhance your job application success. Trust in Mike's wealth of experience and embark on your journey towards career triumph.
Need Assistance? Connect with Mike on LinkedIn