Regular price
$64.00 USD
Sale price
$38.00 USD
Unit price
per
Sale
Sold out
 "Interview Success: How To Answer Editor Interview Questions (With Over 100 Sample Answers)"🔥

🚀 Become the prime candidate for any editing position with our industry-specific interview guide, expertly co-authored by renowned career coach Mike Jacobsen and accomplished editor, Fiona Stratton. With over 50 years of combined experience in coaching, editing, and hiring, they've pooled their insider knowledge into this PDF guide of 100+ pages, designed to arm you with the confidence and understanding necessary to succeed in your next editor interview. 🚀
---
🎯 Preparing For Your Editor Interview

The editor's role is multifaceted, requiring both artistic flair and a meticulous eye for detail. Your interviewer will seek to gauge your ability to effectively manage tasks, handle pressure, ensure content quality, collaborate with teams, and incorporate feedback. But fear not! This guide is your one-stop shop for understanding what the interviewer wants, learning the optimal answer structures, and acquiring the skills to avoid common pitfalls. Our authors will walk you through their methods and experiences, providing you with the practical knowledge you need to ace your interview.
---
✔️ What's Inside the Guide

🗸 Understanding What the Interviewer Is Looking For: Gain a competitive edge by understanding the intentions behind the questions and expectations of your interviewer. This section is designed to help you tailor your responses and stand out from other candidates.
🗸 Structuring Your Answers: Presenting your thoughts coherently and concisely is key. Master the art of structuring your responses with our straightforward, proven techniques.
🗸 Common Interview Pitfalls and How to Avoid Them: Stumbling in an interview can feel like a failure, but with our guide, you'll know what to avoid and how to recover if you do falter.
🗸 100+ Sample Interview Questions and Answers: This meaty section provides you with a plethora of real-world interview questions and stellar answers. We've covered a wide range of topics from handling feedback, managing deadlines, to discussing your editing process, and much more.
---
📖 Sneak Peek: The Questions

Here's a glimpse at five questions featured in our guide along with why they matter:
1️⃣ "Can you tell me a little about yourself?": This question may seem simple, but your answer can set the tone for the entire interview. It's your chance to make a great first impression!
2️⃣ "How do you manage tight deadlines?": Deadlines are a constant in the editorial world. Your ability to handle time pressure and prioritize tasks is crucial.
3️⃣ "How do you handle feedback and criticism?": Editors work in a feedback-rich environment. Your ability to constructively respond to criticism is key to your success.
4️⃣ "What motivates you as an editor?": This question helps interviewers understand your passion and dedication to the craft. Authentic enthusiasm can set you apart from other candidates.
5️⃣ "Do you have experience editing for digital platforms?": With the world going digital, this question is a common one. Showcasing your versatility as an editor can significantly boost your appeal.
---
🌟 About the Authors

Mike Jacobsen is a seasoned career coach who has guided countless professionals to successful job placements. With his in-depth understanding of the recruitment process, he knows what hiring managers are looking for and how you can present yourself as the perfect fit.
Fiona Stratton is a veteran editor with over two decades in the publishing industry. She has seen it all—from fast-paced newsrooms to meticulous literary editing. Her hands-on experience lends a level of depth to the guide that only someone who has been in your shoes can provide.
Together, Mike and Fiona have compiled this invaluable resource that will undoubtedly steer you towards acing your editor interview and landing that dream job.
---
💪 Start Preparing Today

Prepare yourself for success and download the "Interview Success: How To Answer Editor Interview Questions (With Over 100 Sample Answers)" guide today! Remember, the difference between an editor and a great editor often lies in preparation. Be the candidate that stands out from the rest. Your dream job awaits. 💼🎉
 💥 GET YOUR COPY TODAY AND RECEIVE OUR BEST-SELLING GUIDE AS A LIMITED-TIME BONUS! 🛒
Remember, the best time to start preparing was yesterday, the second best time is NOW! Grab your instant download today and step confidently into your interview. Good luck!

Improve your chances of a successful career! Get your own copy of our Editor Interview Guide today and unleash your potential.
Plus, if you buy today, you'll also receive our popular guide, "How To Answer The Most Popular Interview Questions (Now with over 250 sample answers!)" at no extra cost (regularly priced at £49). Don't miss out on this great opportunity!
View full details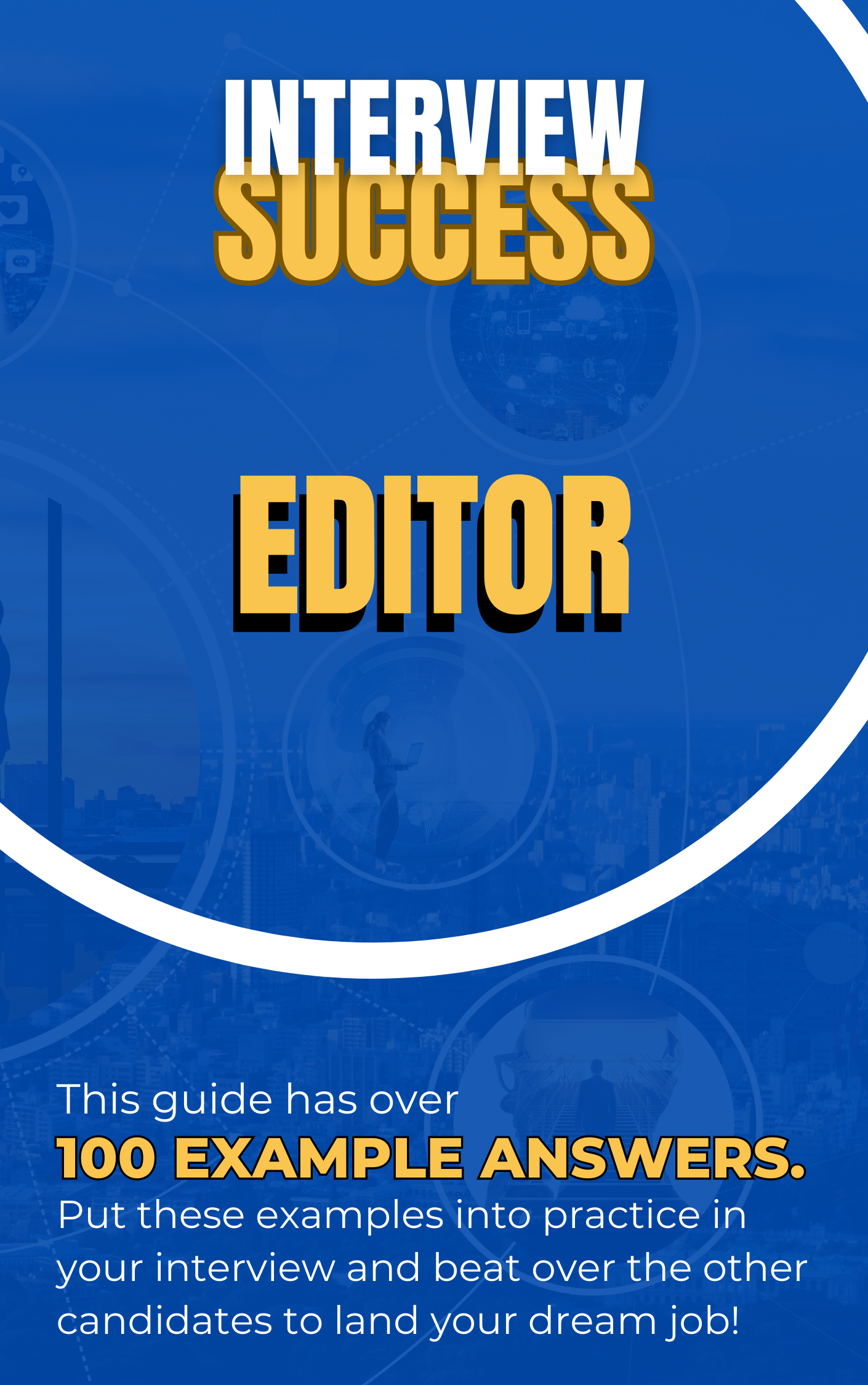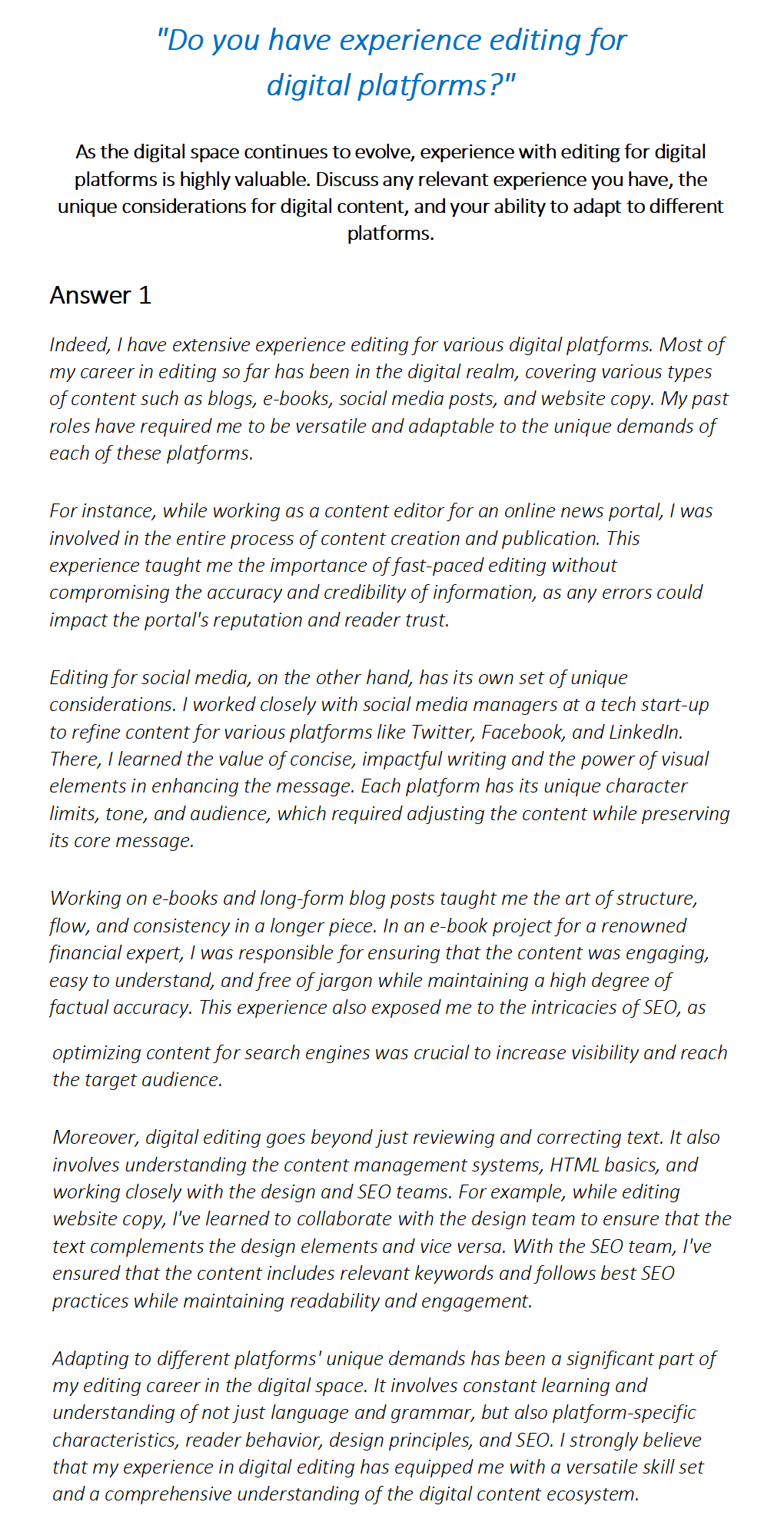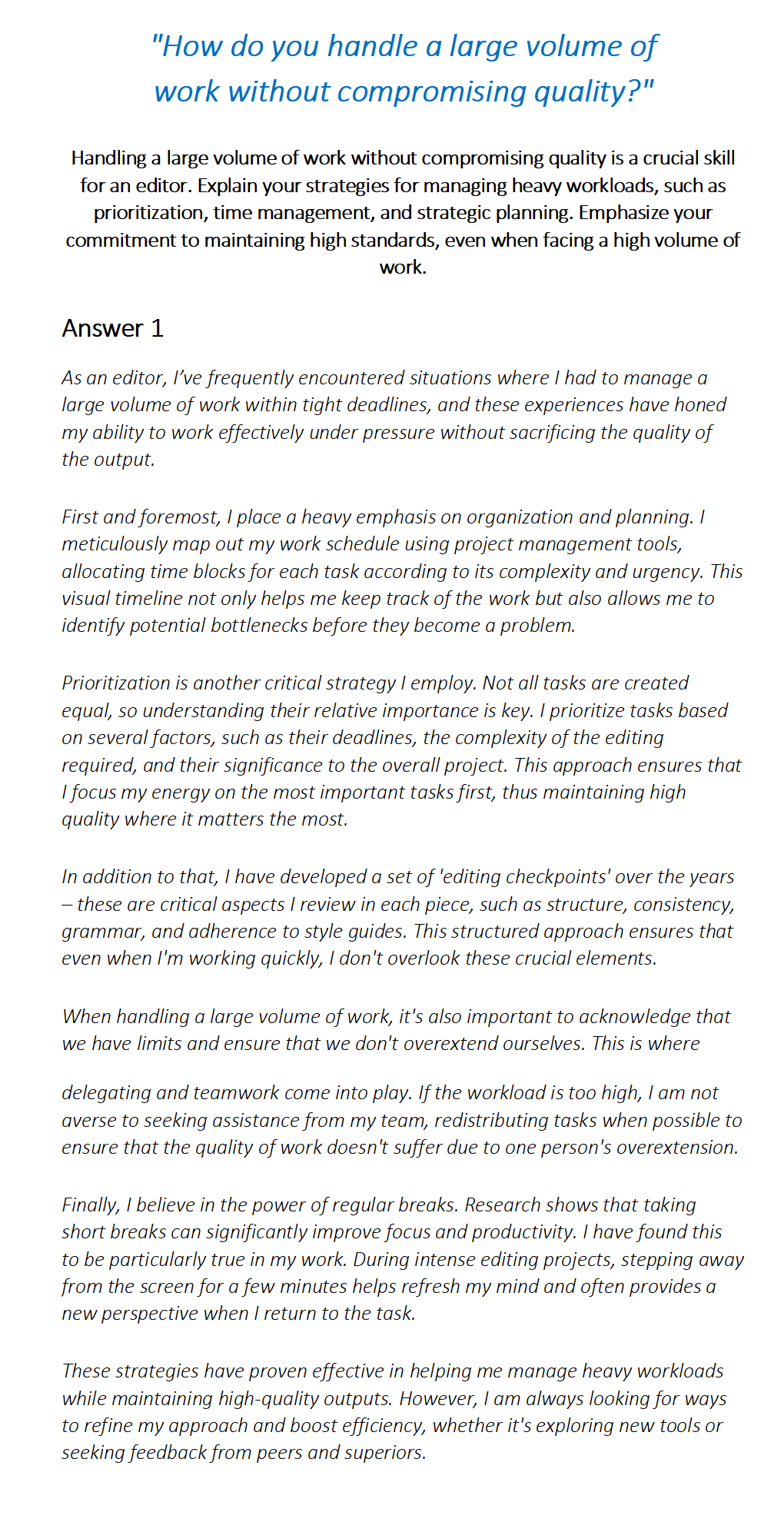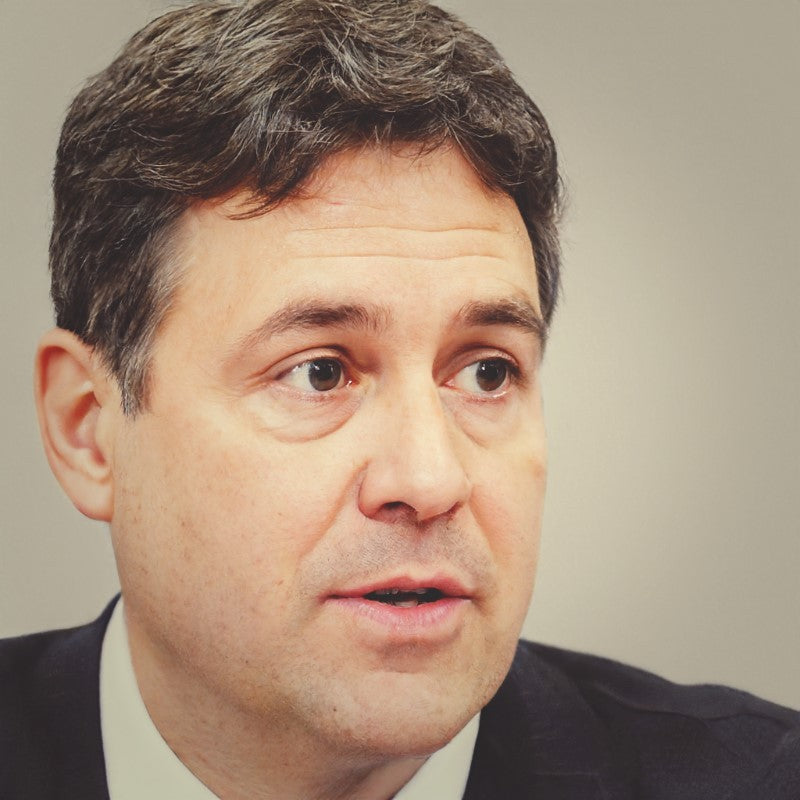 At Interview Detectives, we are led by Mike Jacobsen, a highly experienced recruitment consultant with nearly 30 years of professional expertise. With a deep understanding of the hiring landscape, Mike brings invaluable insights and knowledge to our platform. His extensive background in recruitment enables us to provide you with tailored interview guides and application tips that align with current industry trends. With Interview Detectives, you gain access to proven strategies and techniques to enhance your job application success. Trust in Mike's wealth of experience and embark on your journey towards career triumph.
Need Assistance? Connect with Mike on LinkedIn