Regular price
$38.00 USD
Sale price
$25.00 USD
Unit price
per
Sale
Sold out
Stand Out From The Crowd: The Essential CV Toolkit for the Motivated Event Coordinator
---
🌟 Elevate Your Professional Narrative

In the bustling world of event coordination, your CV is more than a document; it's the key to unlocking new career heights. A well-crafted CV can set you apart in a field where first impressions are everything. That's why the "Essential CV Toolkit for the Motivated Event Coordinator" is invaluable. It includes everything you need to sharpen your professional image and stand out from the crowd.

What you'll get in this toolkit:

📄 The No-Nonsense Guide to CV Writing (RRP £19)
📝 An Editable CV Template
🔍 An Example CV of an Experienced Event Coordinator
---
The No-Nonsense Guide to CV Writing (RRP £19)

This guide is a straightforward, comprehensive path to creating a standout CV. You'll discover how to showcase your event coordination achievements, choose impactful words, and structure your CV for maximum effect. Imagine having a career coach by your side, leading you through the CV writing journey.

🎯 Showcasing event coordination achievements effectively.
🔑 Using the right language to convey professional expertise.
📐 Structuring your CV for the best impact.
---
The Recommended CV Template

Designed to be ATS-friendly, this editable CV template ensures your skills and experience shine through. It helps you present your information in a clear, engaging way, making sure your CV not only looks good but is also highly functional. Personalize it to reflect your unique career path, turning it into a strategic asset in your job search.

🖋️ Present your information clearly and engagingly.
🌟 Highlight your key skills and experiences effectively.
👤 Tailor it to your unique career journey, making it truly yours.
---
The Example CV of an Experienced Event Coordinator

Gain insights from a real-life, successful Event Coordinator CV. This example illustrates effective ways to articulate your experience and skills, highlighting the achievements that employers notice. It's a practical demonstration of the guide and template in action, offering you a glimpse into what makes a CV stand out in the event coordination field.

📈 Effective ways to articulate experience and skills.
🏆 The type of achievements that grab employers' attention.
💡 Practical application of the principles in the guide and template.
---
🌟 Ready to Transform Your Event Coordination Career?

With the "Essential CV Toolkit for the Motivated Event Coordinator," you're not merely preparing a document; you're crafting a gateway to your dream career. This toolkit is your ally in standing out in the competitive world of event coordination. It's time to turn your professional experiences into a compelling narrative that captures attention and opens doors to new opportunities. 🚀💼
Don't wait to make your mark in the event coordination world. Grab your toolkit now and start shaping your future today!
View full details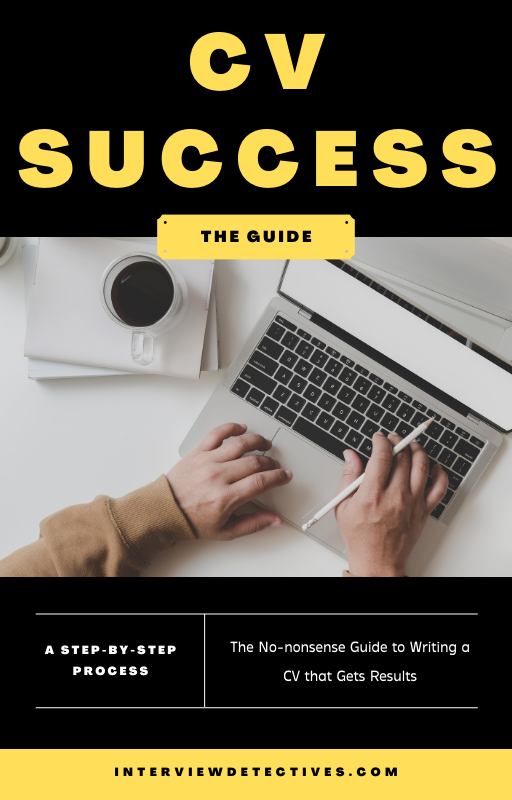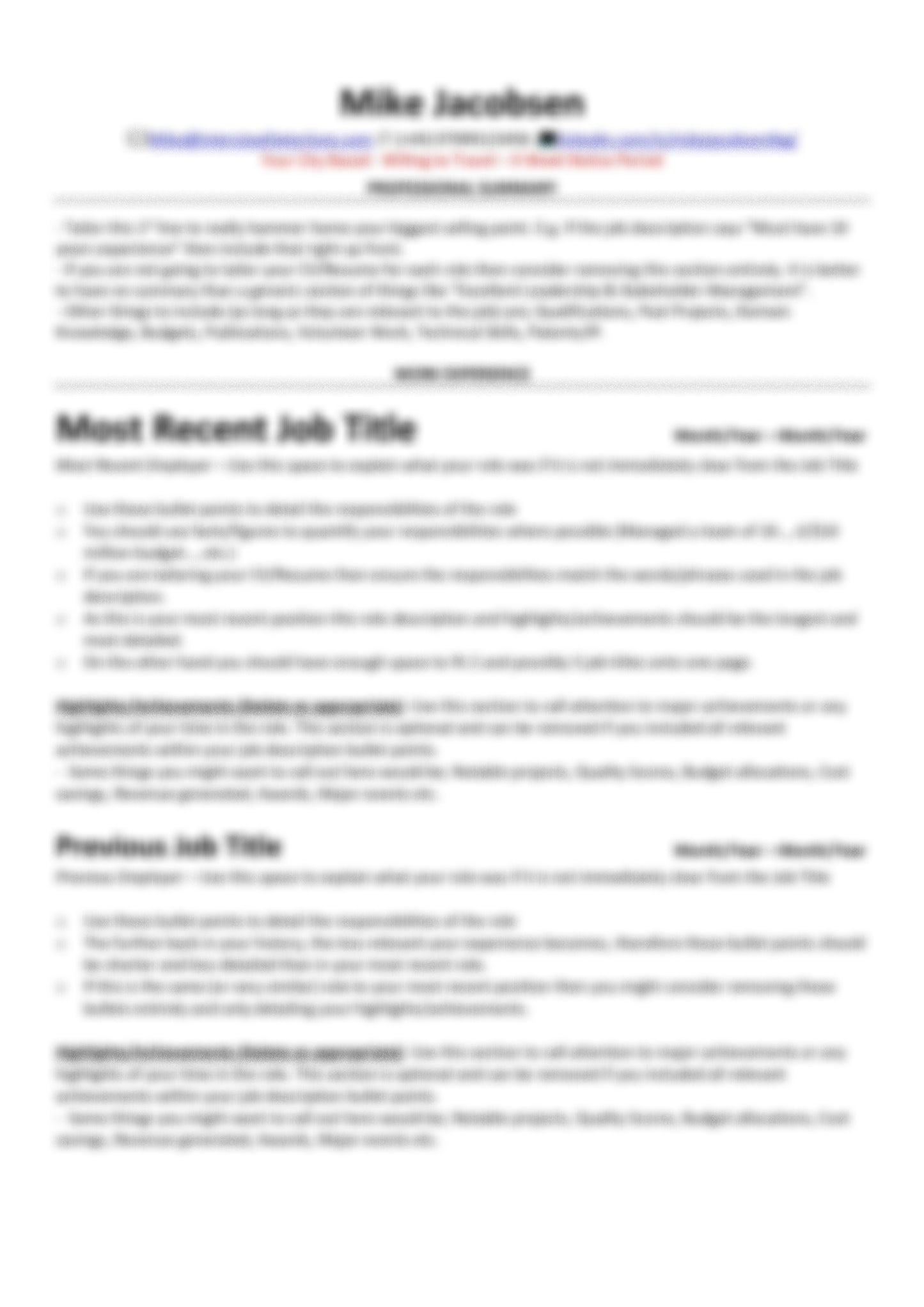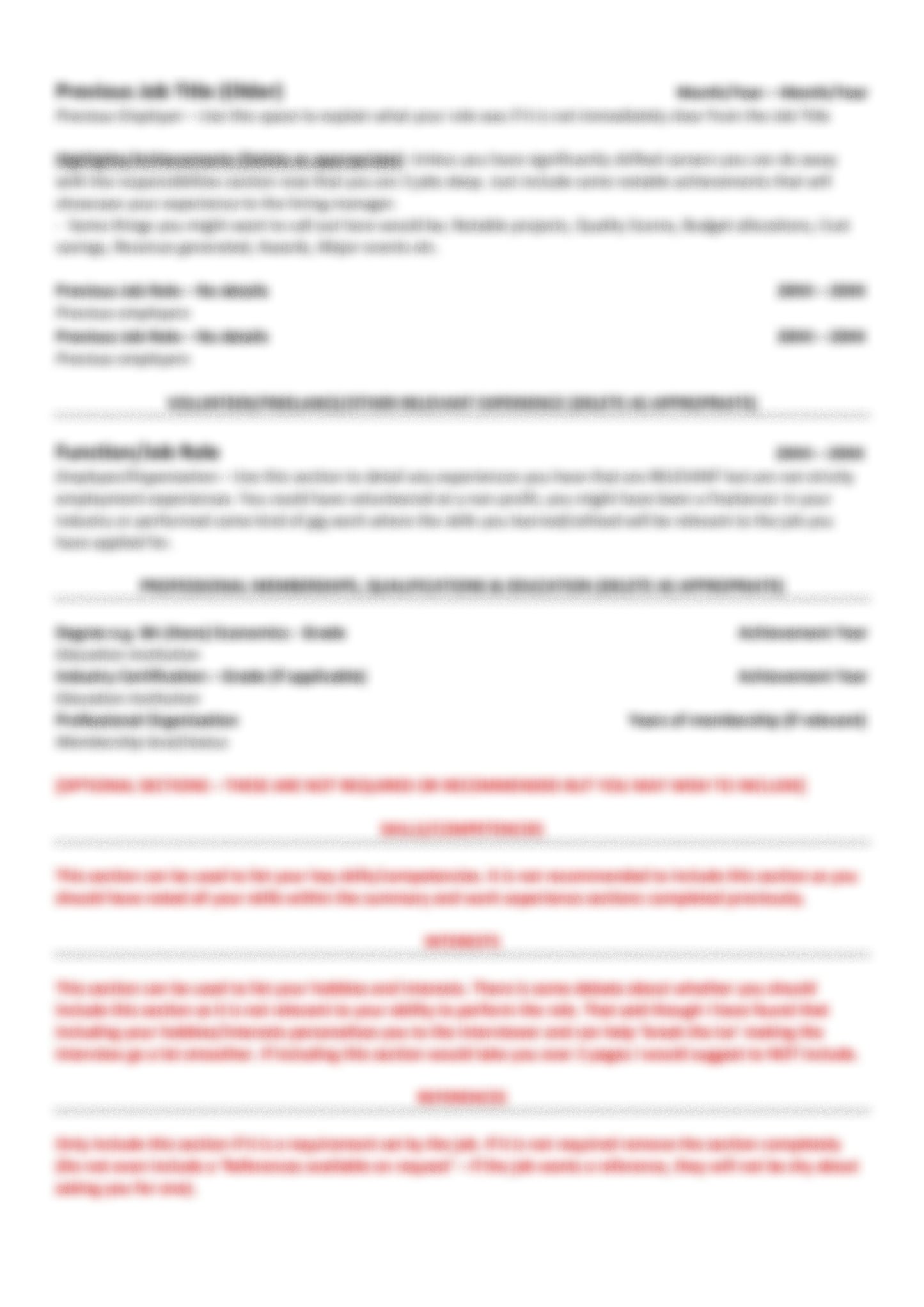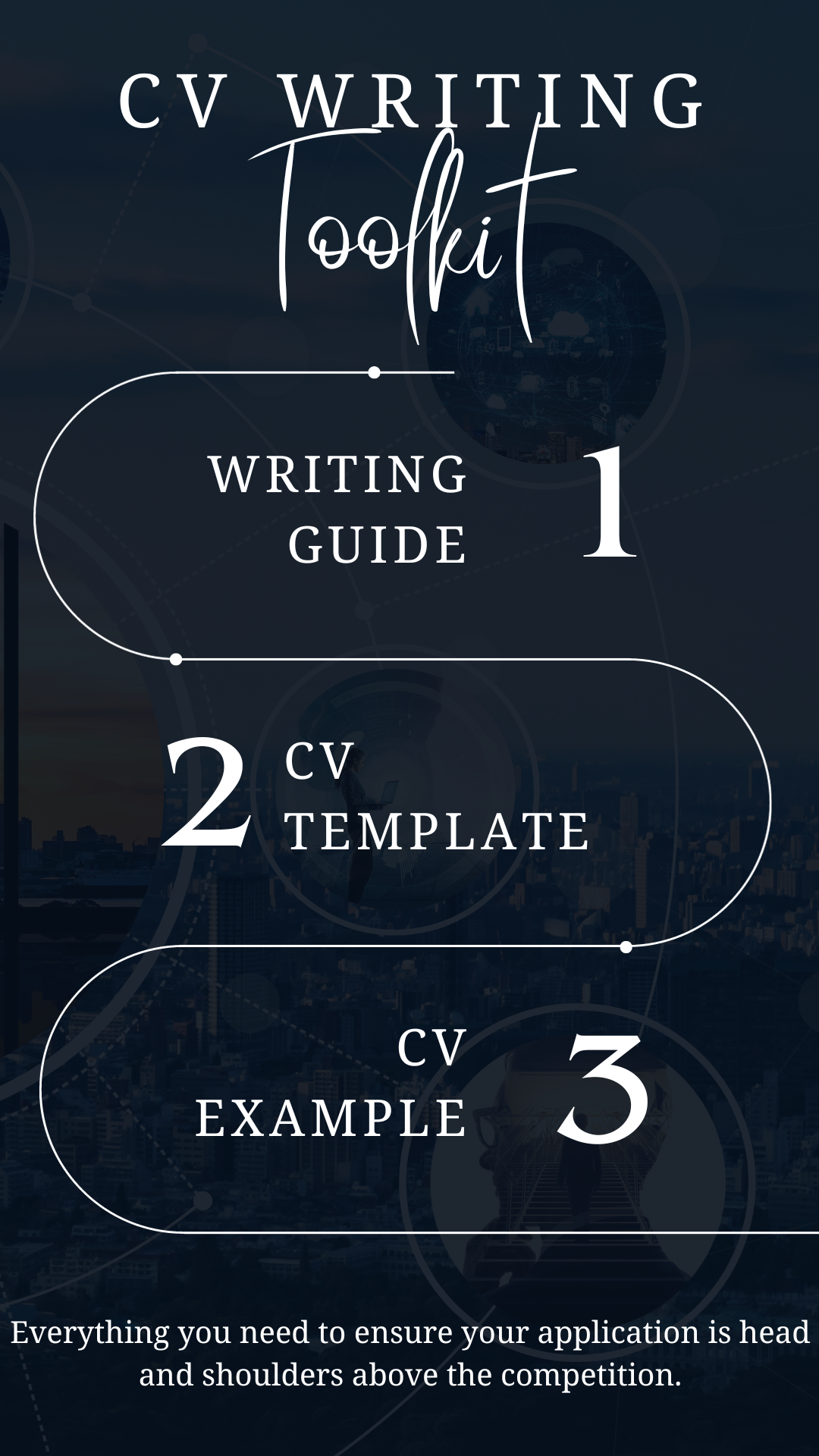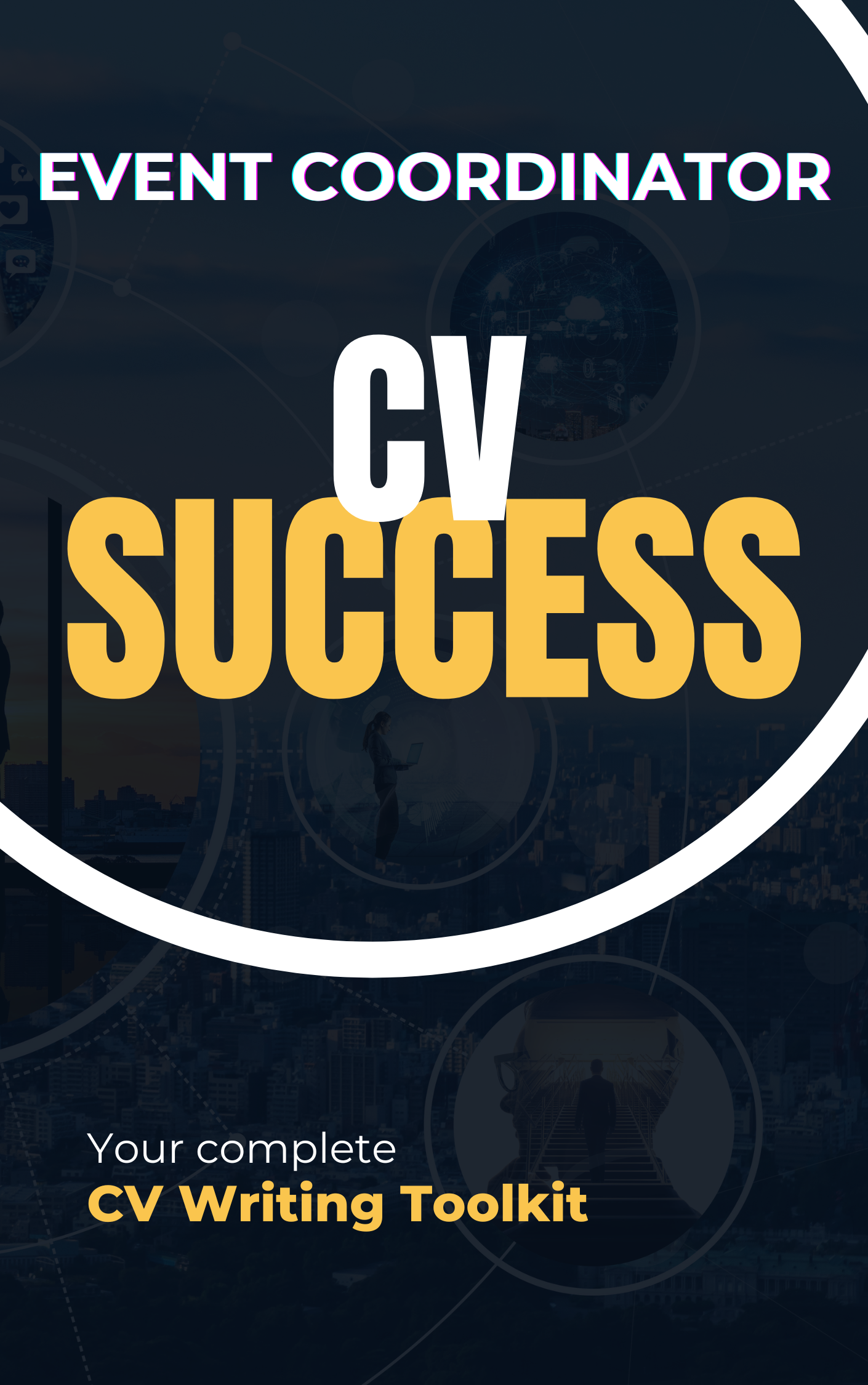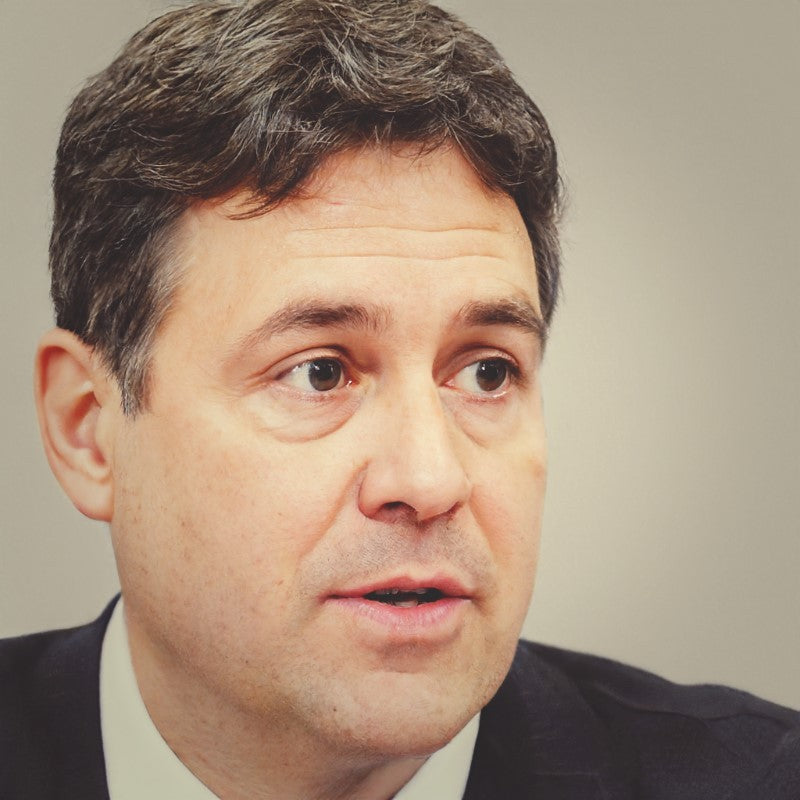 At Interview Detectives, we are led by Mike Jacobsen, a highly experienced recruitment consultant with nearly 30 years of professional expertise. With a deep understanding of the hiring landscape, Mike brings invaluable insights and knowledge to our platform. His extensive background in recruitment enables us to provide you with tailored interview guides and application tips that align with current industry trends. With Interview Detectives, you gain access to proven strategies and techniques to enhance your job application success. Trust in Mike's wealth of experience and embark on your journey towards career triumph.
Need Assistance? Connect with Mike on LinkedIn