Regular price
$64.00 USD
Sale price
$38.00 USD
Unit price
per
Sale
Sold out
Unlock Your Potential, Crush your next Facilities Manager Interview 🔥
---
Are you passionate about Facilities Management and looking to impress in your next interview? 💼✨
Do you want to feel confident, prepared, and ready to tackle any question they might throw at you? 🎯💡
Well, today is your day! We are excited to introduce Mike Jacobsen's definitive guide: "Interview Success: How To Answer Facilities Management Interview Questions". With over a century of pages filled to the brim with insightful tips, practical advice, and over 100 sample answers, this guide is your ticket to standing out and securing that dream job.
---
About the Role - Facilities Manager ✨
A Facilities Manager is a jack-of-all-trades. From overseeing the day-to-day operations of a building to ensuring regulatory compliance and implementing safety measures, this role requires a broad skill set and exceptional organizational capabilities. However, communicating this during an interview can be challenging. Our guide equips you with the strategies to convincingly express your experiences and skills.
---
Inside The Guide 📚
Mike Jacobsen, an experienced career coach, has distilled his years of expertise into this comprehensive guide. Starting with understanding the interviewer's mindset, the guide dives deep into the anatomy of a successful answer and common pitfalls to avoid. Plus, it comes with an arsenal of 100+ sample answers tailored for common Facilities Management interview questions.
Moreover, you'll also find tips and tricks on staying organized, managing vendors, coordinating large-scale events, handling budgeting and cost control, and much more. This PDF guide is available for instant download, meaning you can start preparing right away!
---
A Sneak Peek into the Guide 🔍
Intrigued? Here's a glimpse of some key questions you'll find in the guide and why they're important:
"What experiences have you had with managing a facility?" Being able to clearly articulate your past experiences shows your practical understanding of the job and ability to handle responsibilities.
"How do you prioritize your work when managing a facility?" This question probes your decision-making skills and ability to work under pressure, both crucial for the role.
"What strategies do you use to manage preventive maintenance programs?" A good answer demonstrates your proactive thinking and planning skills.
"Can you describe a situation where you had to make a critical decision under pressure?" Your response reflects your problem-solving capabilities and crisis management skills.
"Why are you interested in this position and what do you hope to accomplish as a Facilities Manager here?" Your motivations and aspirations reveal your commitment and vision for the role, indicating your potential success in the position.
---
About the Author - Mike Jacobsen 💪
Mike Jacobsen is not just an experienced career coach; he's a mentor who's committed to helping individuals just like you unlock their potential. His passion for guiding people to successful careers is at the heart of this guide. His nuanced understanding of the industry, combined with a knack for effective communication, makes this guide an essential tool for anyone preparing for a Facilities Management interview.
---
Your Success is One Click Away 🚀
Ready to leave a lasting impression on your interviewers? Then wait no more! Unlock your interview potential with "Interview Success: How To Answer Facilities Management Interview Questions". Here's to the next step in your career journey! 🥂🎉
💥 GET YOUR COPY TODAY AND RECEIVE OUR BEST-SELLING GUIDE AS A LIMITED-TIME BONUS! 🛒

Remember, the best time to start preparing was yesterday, the second best time is NOW! Grab your instant download today and step confidently into your interview. Good luck!
Improve your chances of a successful career in Facilities Management! Get your own copy of our Facilities Manager Interview Guide today and unleash your potential.
Plus, if you buy today, you'll also receive our popular guide, "How To Answer The Most Popular Interview Questions (Now with over 250 sample answers!)" at no extra cost (regularly priced at £49). Don't miss out on this great opportunity!
View full details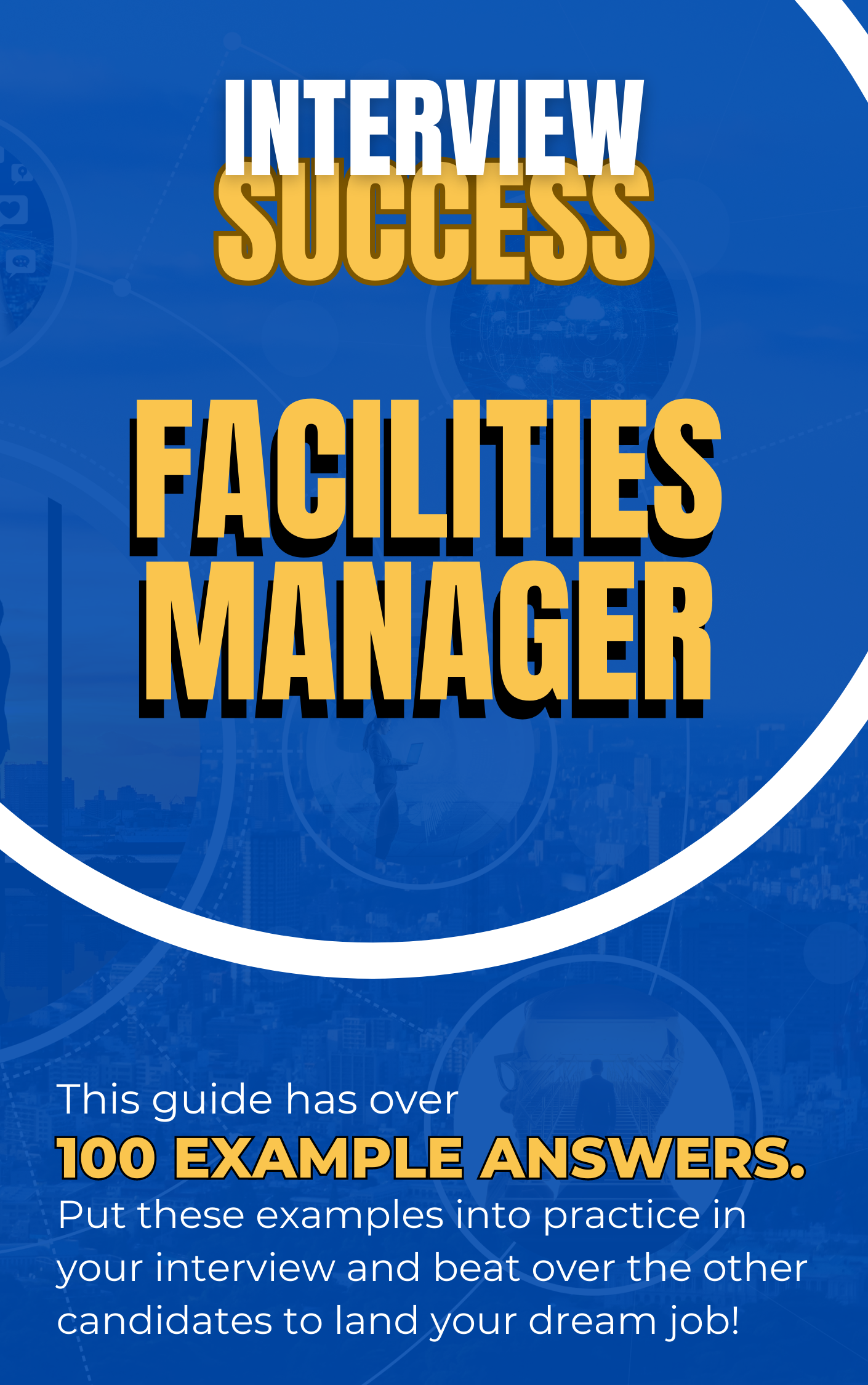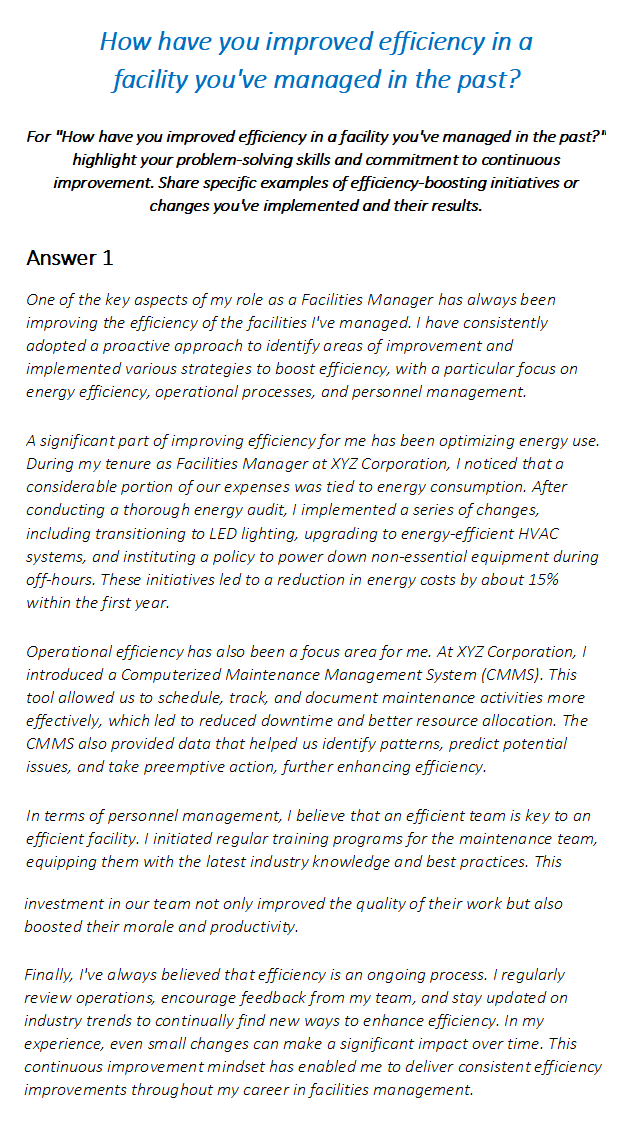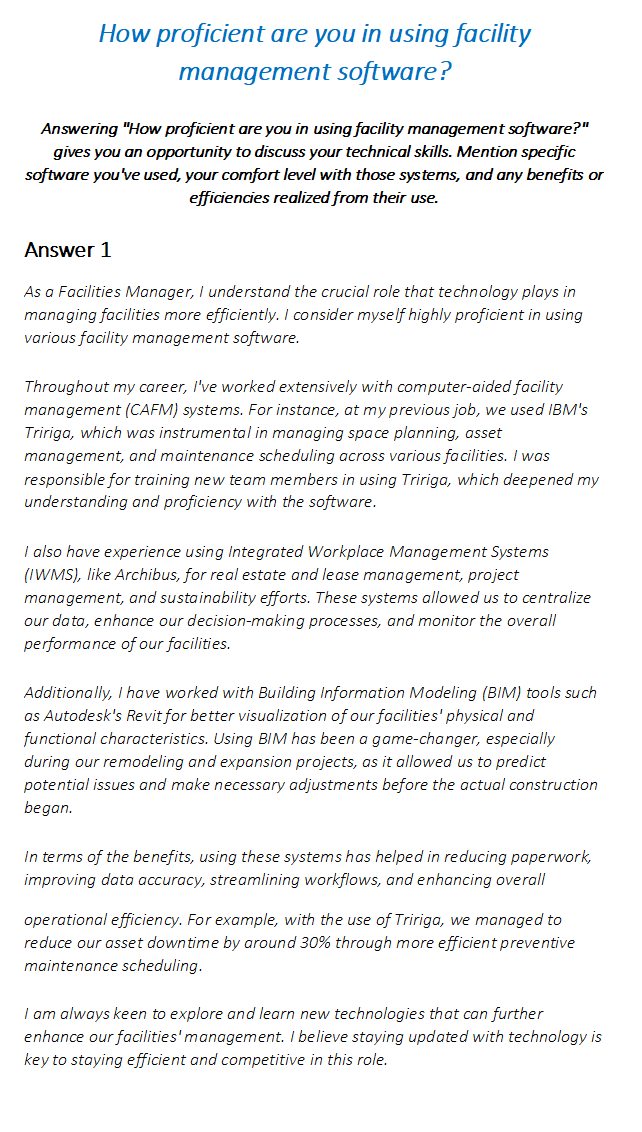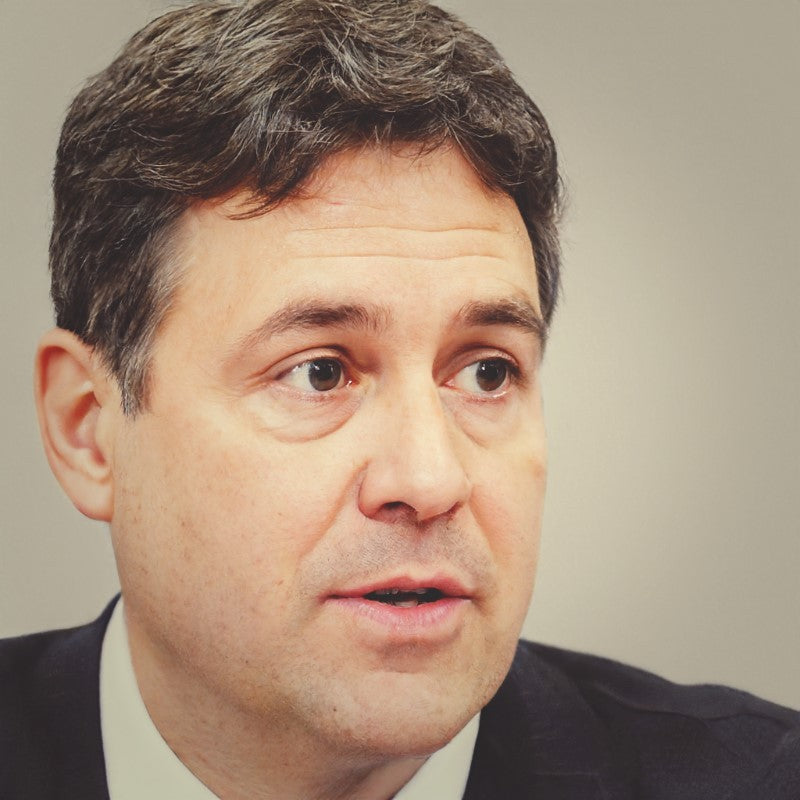 At Interview Detectives, we are led by Mike Jacobsen, a highly experienced recruitment consultant with nearly 30 years of professional expertise. With a deep understanding of the hiring landscape, Mike brings invaluable insights and knowledge to our platform. His extensive background in recruitment enables us to provide you with tailored interview guides and application tips that align with current industry trends. With Interview Detectives, you gain access to proven strategies and techniques to enhance your job application success. Trust in Mike's wealth of experience and embark on your journey towards career triumph.
Need Assistance? Connect with Mike on LinkedIn