Regular price
$38.00 USD
Sale price
$25.00 USD
Unit price
per
Sale
Sold out
Stand Out From The Crowd: The Essential CV Toolkit for the Motivated Finance Officer
---
🚀 Your CV: The Gateway to Opportunities

In the intricate world of finance, your CV is more than a document; it's your personal advocate in the competitive job market. Especially for a Finance Officer, where precision, strategic insight, and a results-driven approach are paramount, your CV needs to be a mirror reflecting these competencies. Our collection is your tool to carve a CV that not only speaks but shouts your achievements and capabilities in the finance realm.


🎉 Introducing Our Essential CV Toolkit
📘 A No-Nonsense Guide to CV Writing (RRP £19)
📄 An Editable, ATS-Friendly CV Template
🏆 An Example CV for an Experienced Finance Officer
---
📘 No-Nonsense Guide to CV Writing

Navigate through the complex maze of CV writing with a guide that cuts through the clutter, providing you with clear, actionable, and impactful writing strategies. The guide, penned by industry experts, doesn't just tell you what to do; it shows you how.
Learn how to articulate your achievements, align your career story with your future aspirations, and strategically position yourself in the crowded finance job market. Understand the nuances of finance jargon, and tailor your CV in a language that hiring managers in the finance sector speak and seek.
🚀 Navigate through CV writing with a clear, straightforward guide.
🎯 Position your experiences and achievements strategically.
🔍 Gain insights directly from the recruiter's perspective.
---
📄 Recommended CV Template


Your CV needs to be seen, not just submitted. Our ATS-friendly CV template ensures your application doesn't get lost in the digital black hole and reaches the eyes that matter. The template is not a mere document; it's a carefully crafted layout that strategically brings your strengths and achievements into the spotlight.
It's designed to maintain a professional aesthetic while ensuring that your key skills, experiences, and achievements are not just seen but remembered. Navigate through your job application with the confidence that your CV is structured in a way that resonates with hiring algorithms and human recruiters alike.
🤖 Ensure your CV sails smoothly through ATS screenings.
🌟 Highlight your skills and achievements with strategic design.
👔 Maintain a professional and eye-catching aesthetic.
---
🏆 Example CV for an Experienced Finance Officer

An example speaks louder than words. Our example CV is your practical guide, showcasing how to embody the principles of effective CV writing in real-world scenarios. Witness how strategic phrasing, quantification of achievements, and meticulous detailing can elevate the narrative of your career journey.
This isn't just an example; it's a benchmark, illustrating how your CV should communicate the depth of your experiences, the impact of your achievements, and the breadth of your financial expertise in a coherent and compelling manner.
🌎 Explore practical applications of CV writing strategies.
📊 Understand how to quantify and articulate your achievements compellingly.
🎯 Ensure every word and number aligns with the expectations for a Finance Officer role.
---
Shape Your Future with Every Application

Your career is a journey, and your CV is the vehicle driving you towards your aspirations. With our toolkit, you're not just crafting a CV; you're strategizing your next career leap. Let's ensure that every application you submit is not just a submission but a statement, a narrative that propels you towards your next career milestone.
View full details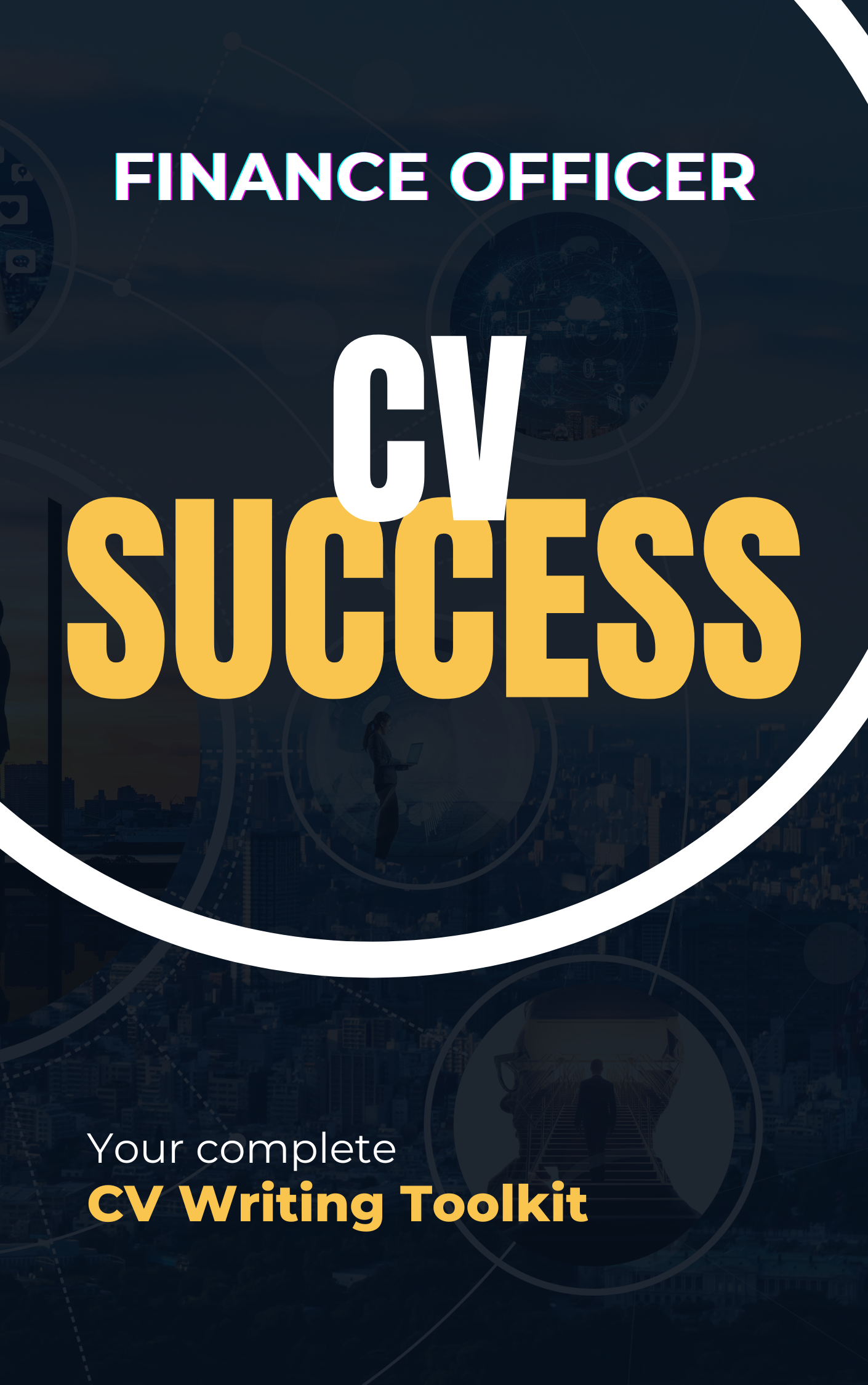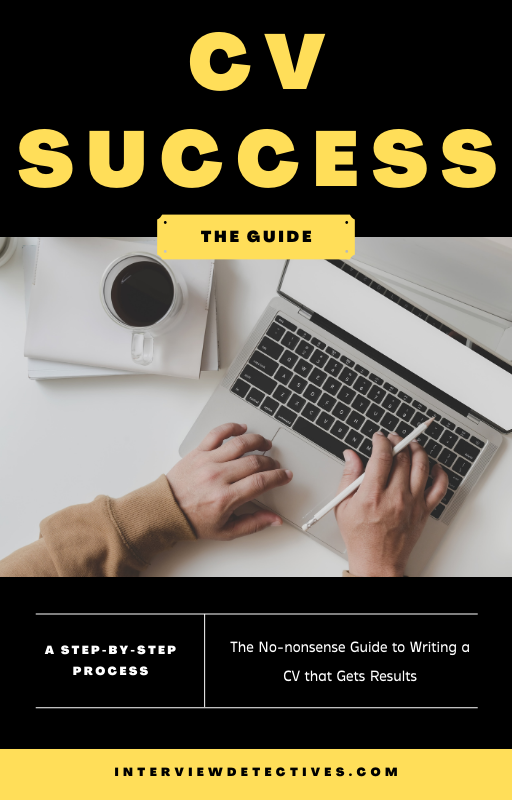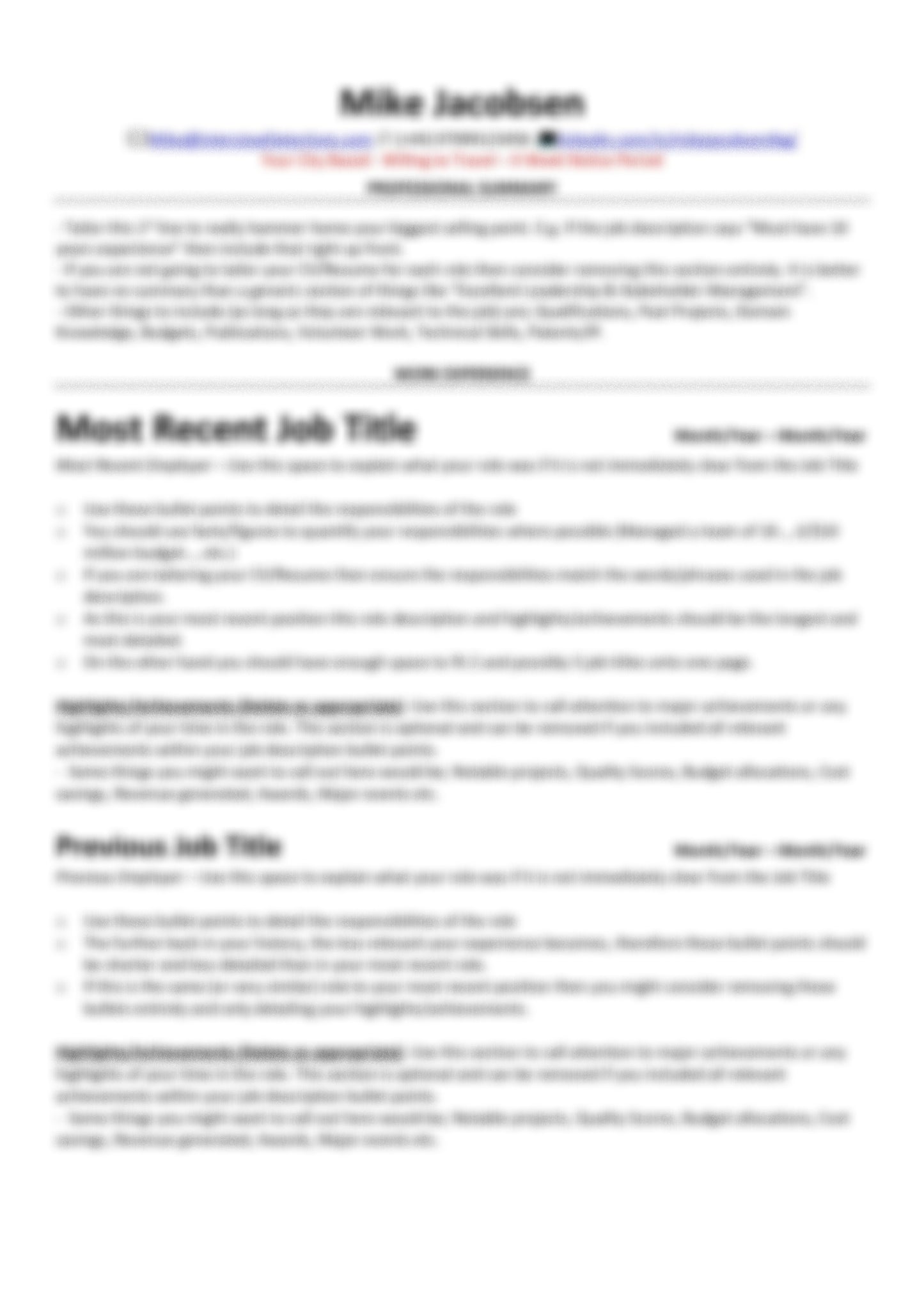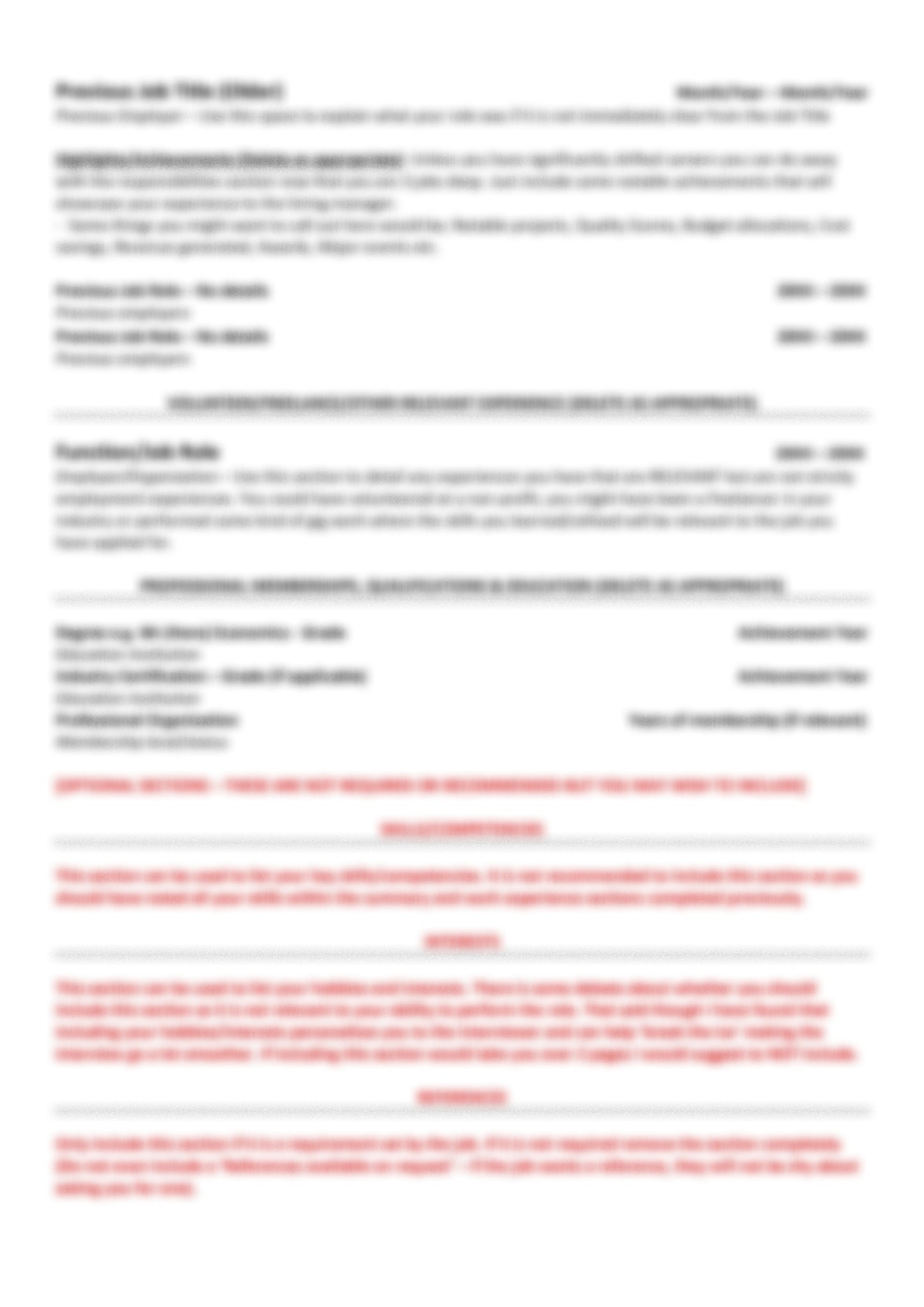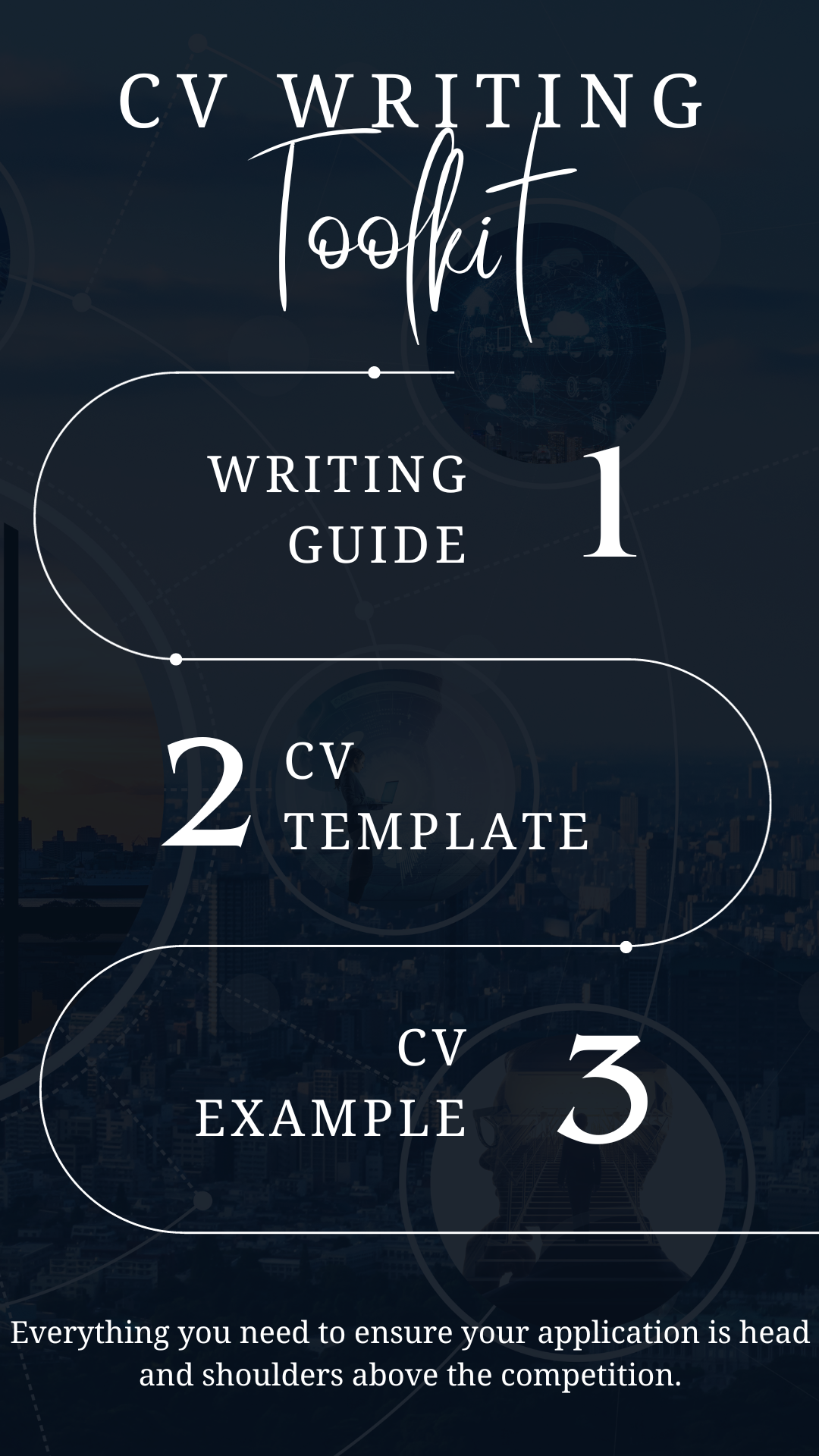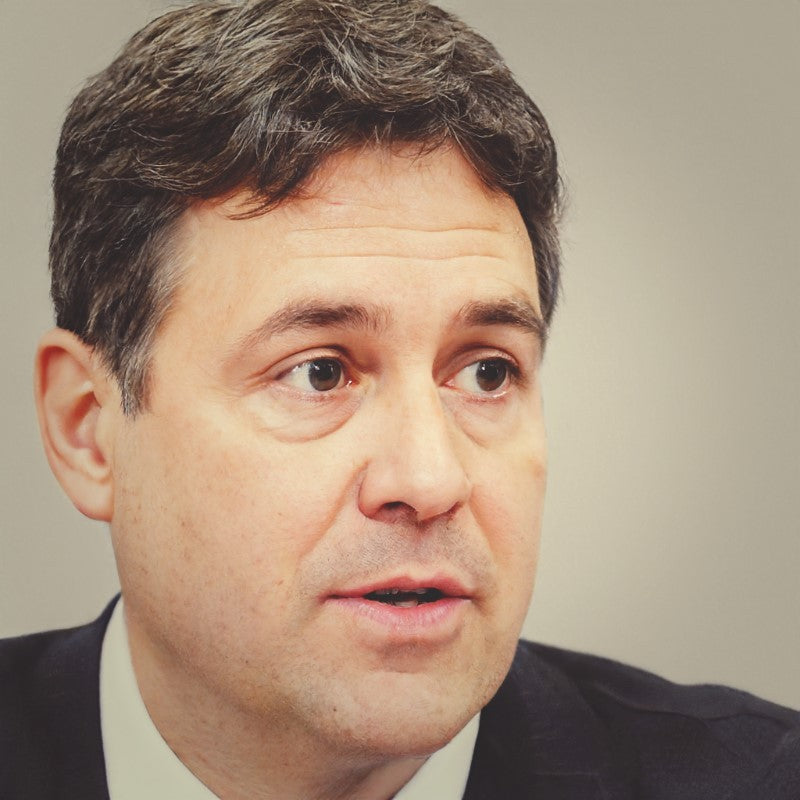 At Interview Detectives, we are led by Mike Jacobsen, a highly experienced recruitment consultant with nearly 30 years of professional expertise. With a deep understanding of the hiring landscape, Mike brings invaluable insights and knowledge to our platform. His extensive background in recruitment enables us to provide you with tailored interview guides and application tips that align with current industry trends. With Interview Detectives, you gain access to proven strategies and techniques to enhance your job application success. Trust in Mike's wealth of experience and embark on your journey towards career triumph.
Need Assistance? Connect with Mike on LinkedIn