Regular price
$63.00 USD
Sale price
$38.00 USD
Unit price
per
Sale
Sold out
Interview Success: How To Answer Financial Auditor Interview Questions (With Over 100 Sample Answers)
Embarking on the journey to become a Financial Auditor is a significant step towards a rewarding career. But as rewarding as the journey may be, we understand that the road leading there can be filled with anxiety, particularly when it comes to facing the interview.
This is your chance to demonstrate your skills, your experiences, your passion for financial auditing - and yet, you find yourself stuck on how to articulate these thoughts. The fear of the unknown, the pressure of leaving a lasting impression - it's not easy, and you're certainly not alone.
We recognize this struggle, and that's exactly why we've crafted the perfect guide for you. A tool designed to unlock your full potential, empowering you to present the best version of yourself to your future employers.
---
🎯 Meet Your Career Coaches, Mike Jacobsen and John Morton


✨Mike Jacobsen is a reputable career coach with years of experience in guiding individuals to their career zenith. Having coached thousands of individuals across the globe, Mike is an expert in transforming anxiety-ridden interviewees into confident job candidates.
✨John Morton is a seasoned Financial Auditor with over 20 years in the field. His experience spans auditing for prestigious Fortune 500 companies to coaching budding auditors. Together with Mike, they bring you the ultimate guide to acing Financial Auditor interview questions.
---
📘 What's Inside the Guide?


A comprehensive guide that will empower you with the knowledge and confidence you need to ace your Financial Auditor interview. At over 100 pages, this guide is packed with in-depth insights and practical sample answers, and is available in a PDF format for instant download.
So...what's inside?
✅ Understanding the Interviewer: We kick-start your journey by revealing what the interviewer is looking for with every question.
✅ Crafting Your Answers: Discover the best structure for your answers that highlights your strengths and expertise.
✅ Pitfalls to Avoid: Uncover the common mistakes in answering interview questions and learn how to avoid them.
✅ 100+ Interview Questions & Sample Answers: We present over 100 interview questions that Financial Auditors are commonly asked, along with practical sample answers that can be customized to your unique experiences.
---
🎁 A Sneak Peek into Our Guide


Here are five key questions you'll encounter in our guide, and why they're important to answer effectively:
✨ "Can you tell me a little about yourself?" - Your first impression matters. Crafting an answer that blends your personal and professional self can leave a lasting impact.
✨ "What inspired you to pursue a career in financial auditing?" - Show your passion. The answer reveals your motivation, dedication, and understanding of the role.
✨ "Can you walk me through your process for conducting an audit?" - Test your expertise. This question measures your grasp of the auditing process and ability to strategize.
✨ "Describe a situation where you identified a problem in a set of financial statements. How did you resolve it?" - Highlight your problem-solving skills. Employers want to see that you can detect and address discrepancies effectively.
✨ "What is your approach to handling disagreements with colleagues during an audit?" - Demonstrate your teamwork and communication skills. The interviewer wants to understand how you collaborate in a team setting and manage conflicts.
---
💪 Are You Ready to Ace Your Financial Auditor Interview?


With the guidance from Mike Jacobsen and John Morton, this guide is your secret weapon to shining in your interview. Grab your copy of "Interview Success: How To Answer Financial Auditor Interview Questions (With Over 100 Sample Answers)" and confidently walk into your next Financial Auditor interview. Don't let your dream job slip away. Be prepared, be confident, and secure your future in the financial auditing world!
💥 GET YOUR COPY TODAY AND RECEIVE OUR BEST-SELLING GUIDE AS A LIMITED-TIME BONUS! 🛒

Remember, the best time to start preparing was yesterday, the second best time is NOW! Grab your instant download today and step confidently into your interview. Good luck!

Improve your chances of a successful career! Get your own copy of our Financial Auditor Interview Guide today and unleash your potential.
Plus, if you buy today, you'll also receive our popular guide, "How To Answer The Most Popular Interview Questions (Now with over 250 sample answers!)" at no extra cost (regularly priced at £49). Don't miss out on this great opportunity!
View full details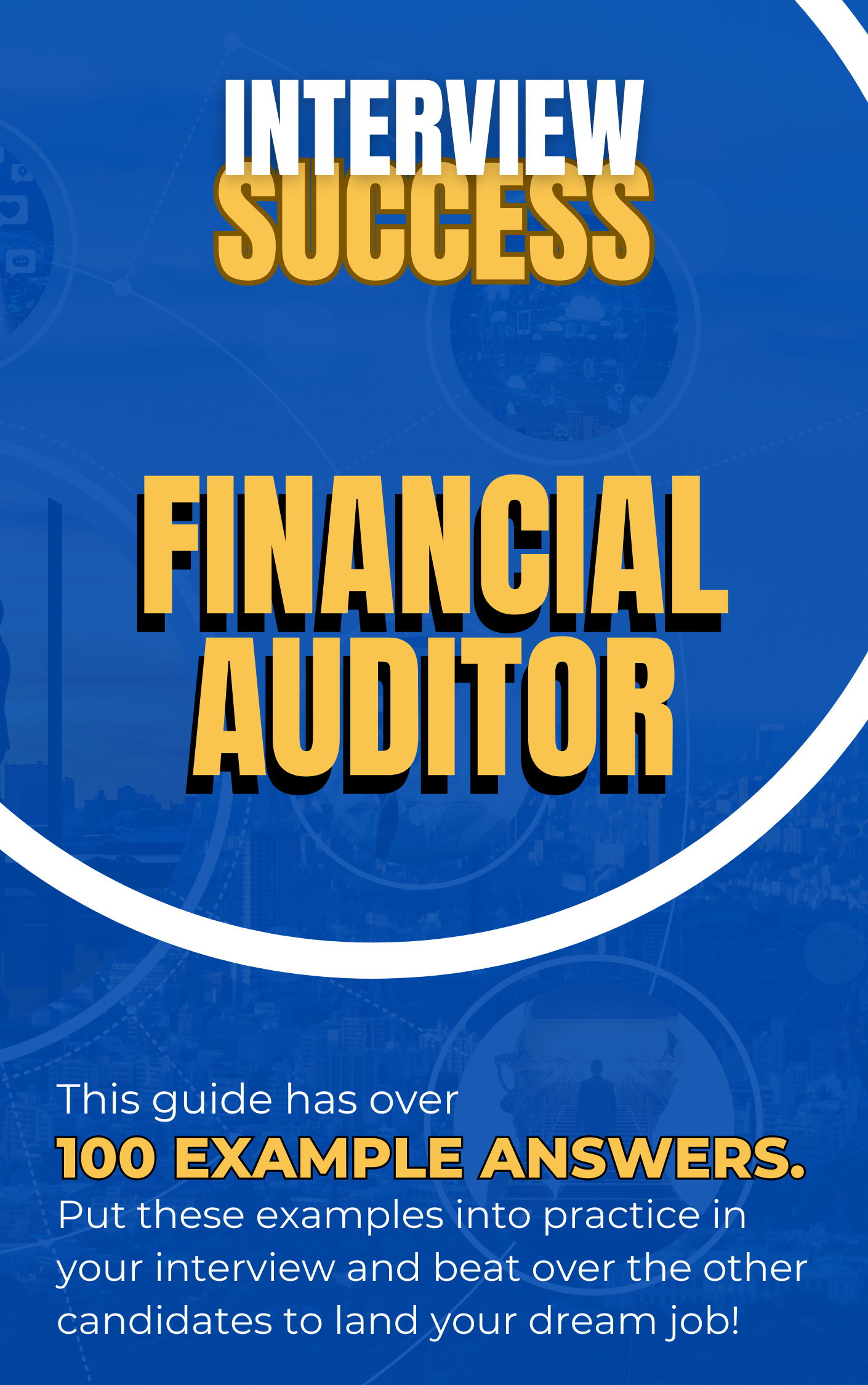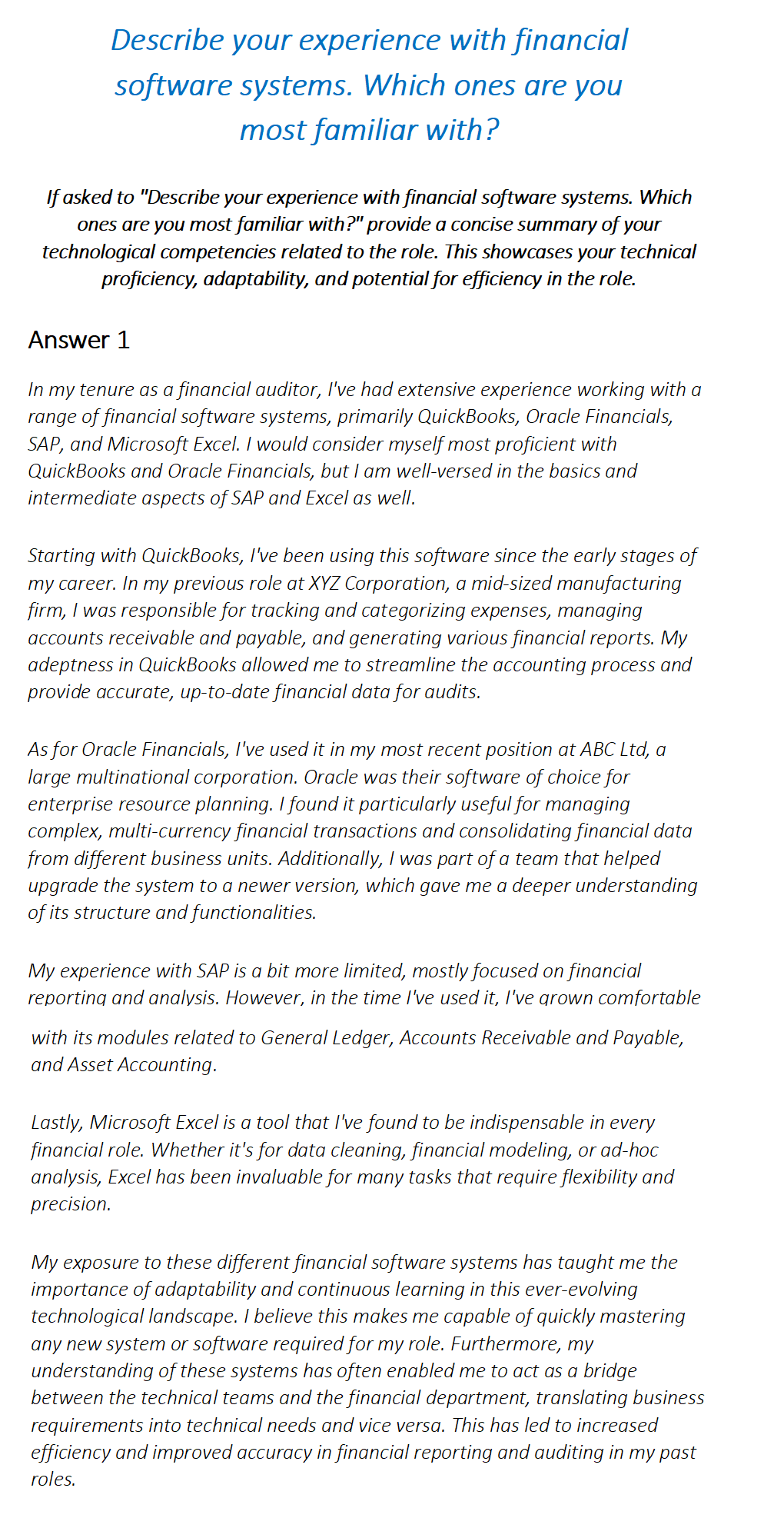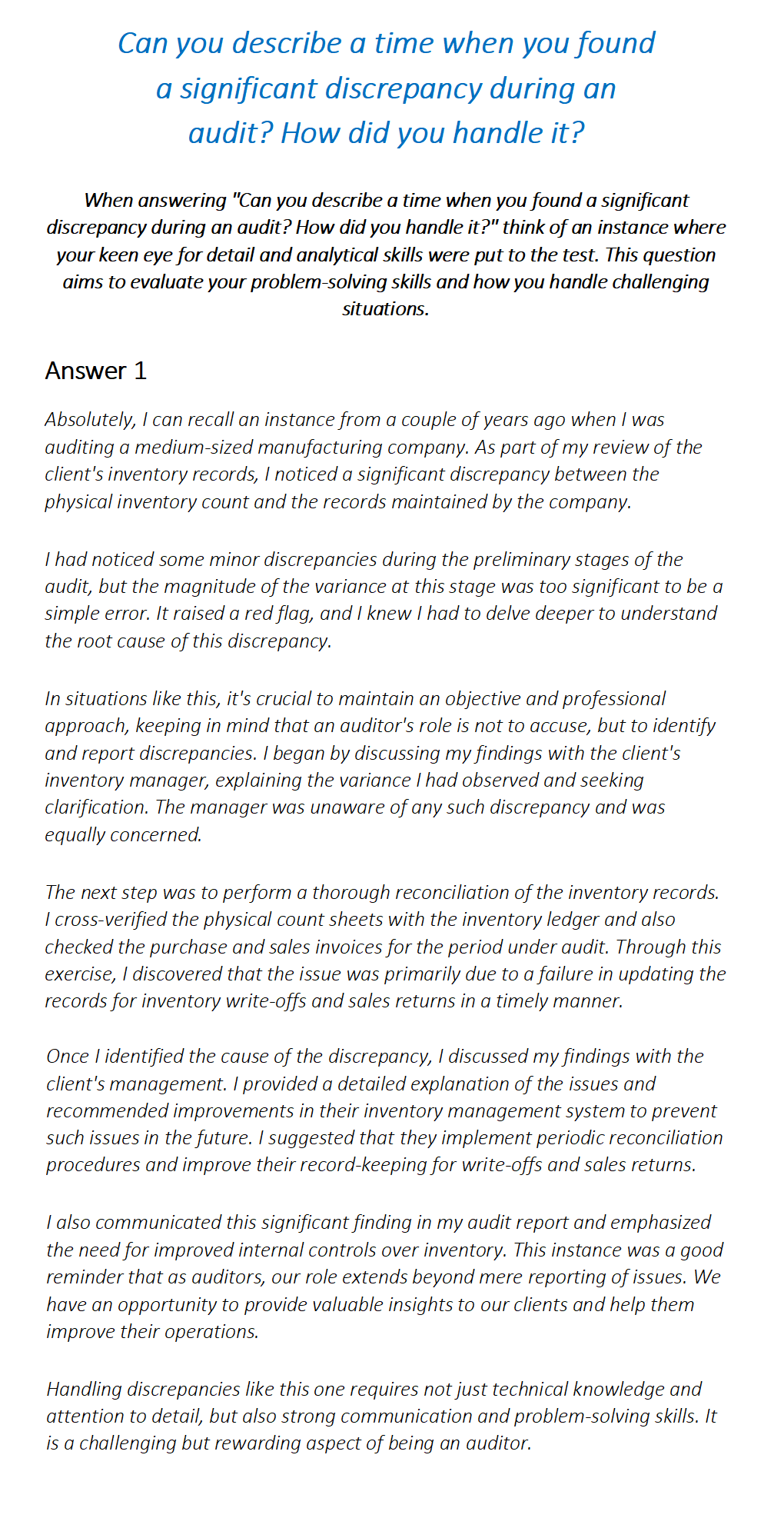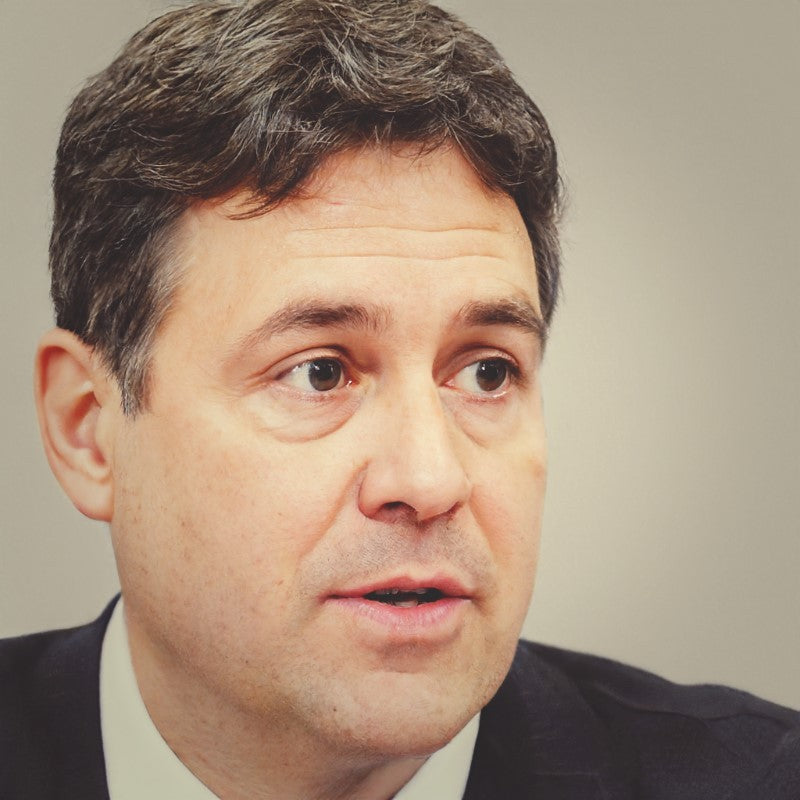 At Interview Detectives, we are led by Mike Jacobsen, a highly experienced recruitment consultant with nearly 30 years of professional expertise. With a deep understanding of the hiring landscape, Mike brings invaluable insights and knowledge to our platform. His extensive background in recruitment enables us to provide you with tailored interview guides and application tips that align with current industry trends. With Interview Detectives, you gain access to proven strategies and techniques to enhance your job application success. Trust in Mike's wealth of experience and embark on your journey towards career triumph.
Need Assistance? Connect with Mike on LinkedIn