Regular price
$63.00 USD
Sale price
$38.00 USD
Unit price
per
Sale
Sold out
 "Interview Success: How To Answer Financial Planner Interview Questions (With Over 100 Sample Answers)" 🚀
Are you ready to take the next big step in your financial planning career? Whether you're a seasoned professional or new to the field, interviews can be daunting. Don't let uncertainty hold you back. We've got the perfect solution for you!
---
About The Guide

Our guide, "Interview Success: How To Answer Financial Planner Interview Questions," is a comprehensive tool designed to help you excel in your next financial planner interview. Compiled by experienced career coach Mike Jacobsen and renowned Financial Planner John Anderson, this guide is your roadmap to success.
This 100+ page PDF is packed with insights, strategies, and over 100 sample answers. It's ready for instant download, so you can start preparing right away!
---
Preparing For Your Financial Planner Interview

Interviews for financial planner positions are complex and multifaceted. These interviews test not only your knowledge of financial concepts but also your interpersonal skills, ethical judgment, and adaptability. You need to articulate your ability to meet client needs, stay ahead of market trends, handle difficult clients, and more.
Our guide is tailored to equip you for this demanding process. From understanding what interviewers are looking for to mastering the art of persuasive communication, we've got you covered.
---
✅ What's Inside The Guide

🔘 What The Interviewer Is Looking For When Asking Any Question - Learn to understand the underlying purpose of each question.

🔘 How Best to Structure Your Answers - Master the art of concise and impactful communication.

🔘 How NOT To Answer Interview Questions - Avoid common pitfalls that can sabotage your chances.

🔘 Interview Questions & Sample Answers - Comprehensive section with detailed sample answers to common questions.

🔘 Your Own Personal Struggles and Triumphs with Interview Preparation - Insightful reflections to guide your preparation.

🔘 In-depth Analysis of Specific Topics - Such as risk tolerance, tax planning, financial regulations, client management, financial products, and much more.
---
Sneak Peek: A look under the cover
Let's delve into some key questions covered in the guide and why it's crucial to answer them effectively:

🎯 "Describe your experience with financial planning software and tools." – This question probes into your technological competencies. It's essential to demonstrate your ability to leverage the latest tools to create efficient and accurate financial plans. Your answer will signal your adaptability to emerging technologies in the rapidly evolving financial landscape.

🎯 "What is your approach to financial planning and how do you tailor it to individual client needs?" – Understanding and catering to diverse client needs is a core skill for Financial Planners. This question assesses your ability to create customized financial strategies. Your response should emphasize empathy, critical thinking, and a commitment to aligning plans with specific client goals and life situations.

🎯 "How do you keep up with changes in financial regulations and market trends?" – Staying abreast of the ever-changing world of financial regulations and market dynamics is vital. This question evaluates your commitment to continuous learning and adaptability. Show how you proactively engage with industry news, ongoing education, and networking to stay ahead of the curve.

🎯 "What strategies do you use to acquire new clients?" – Growing a client base is integral to the success of a Financial Planner. Here, your interviewer is looking for evidence of your ability to market yourself and build relationships. Share examples of how you've leveraged various channels like referrals, social media, seminars, and more to reach potential clients.

🎯 "Can you tell me about a time when you had to persuade a client to follow your financial advice?" – Communication and persuasion are crucial when dealing with clients who may be skeptical or resistant to advice. Your answer to this question will reveal your interpersonal skills and your ability to build trust and influence decisions. Share a real-life example of how you successfully navigated such a situation, highlighting empathy, logical reasoning, and tenacity.

These questions and more are expertly analyzed in our guide, allowing you to understand not only what's being asked but why it's being asked and how to formulate powerful, impactful responses.
---
About The Authors

Mike Jacobsen is an experienced career coach with a reputation for helping professionals navigate the complexities of career advancement. His insights and strategies have empowered countless individuals to reach their full potential.

John Anderson is an esteemed Financial Planner with over 20 years of experience in the industry. His depth of knowledge and real-world experience brings unparalleled authenticity to this guide.
Together, their combined expertise ensures that this guide is practical, relevant, and incredibly valuable.
---
Ready to Succeed? Get Your Copy Now!

Don't let your dream job slip away. Download "Interview Success: How To Answer Financial Planner Interview Questions" and start preparing for success. Your future is waiting, and we're here to help you grab it. Click the link below to begin your journey to victory!
💥 GET YOUR COPY TODAY AND RECEIVE OUR BEST-SELLING GUIDE AS A LIMITED-TIME BONUS! 🛒
Remember, the best time to start preparing was yesterday, the second best time is NOW! Grab your instant download today and step confidently into your interview. Good luck!

Improve your chances of a successful career! Get your own copy of our Financial Planner Interview Guide today and unleash your potential.
Plus, if you buy today, you'll also receive our popular guide, "How To Answer The Most Popular Interview Questions (Now with over 250 sample answers!)" at no extra cost (regularly priced at £49). Don't miss out on this great opportunity!
View full details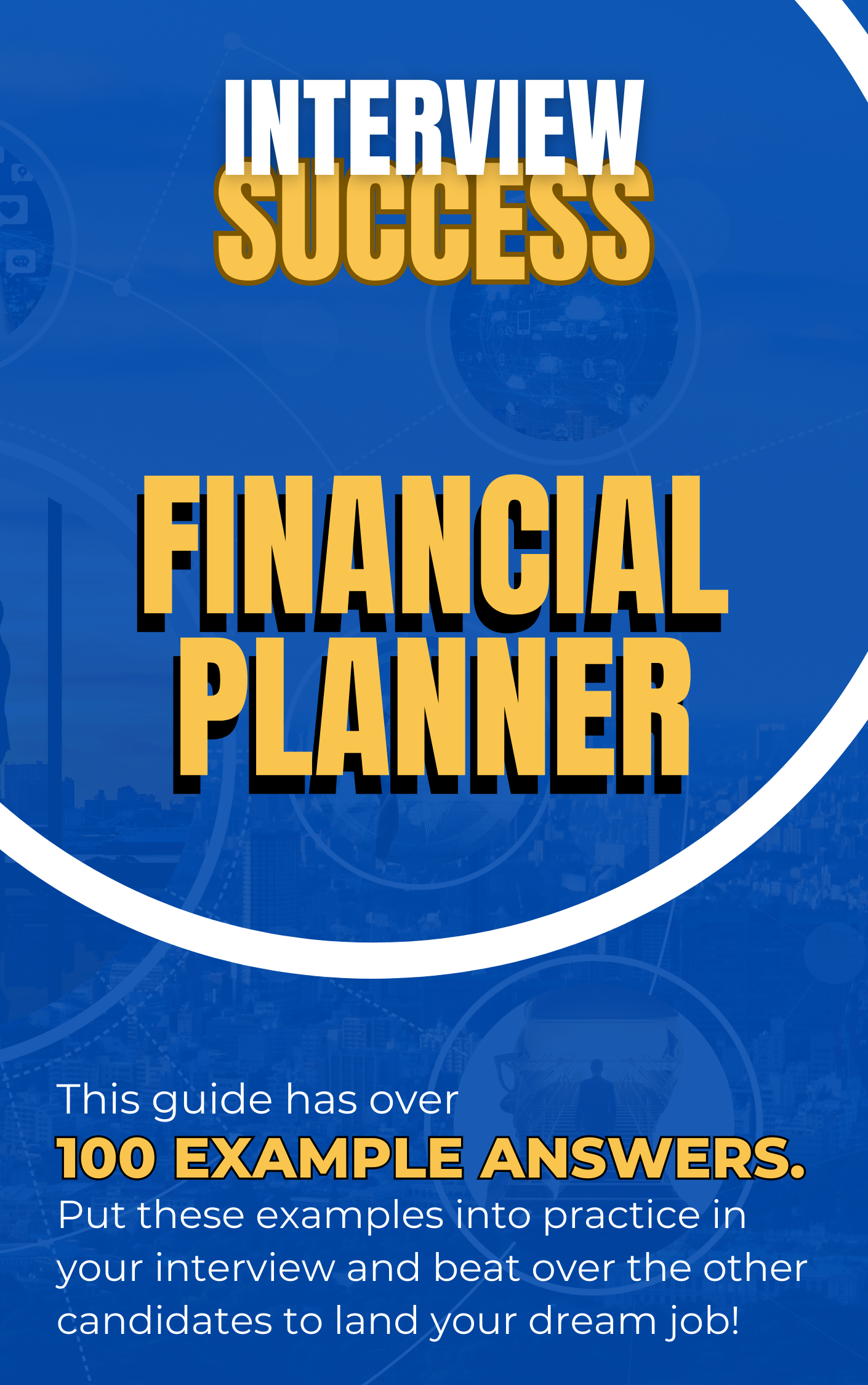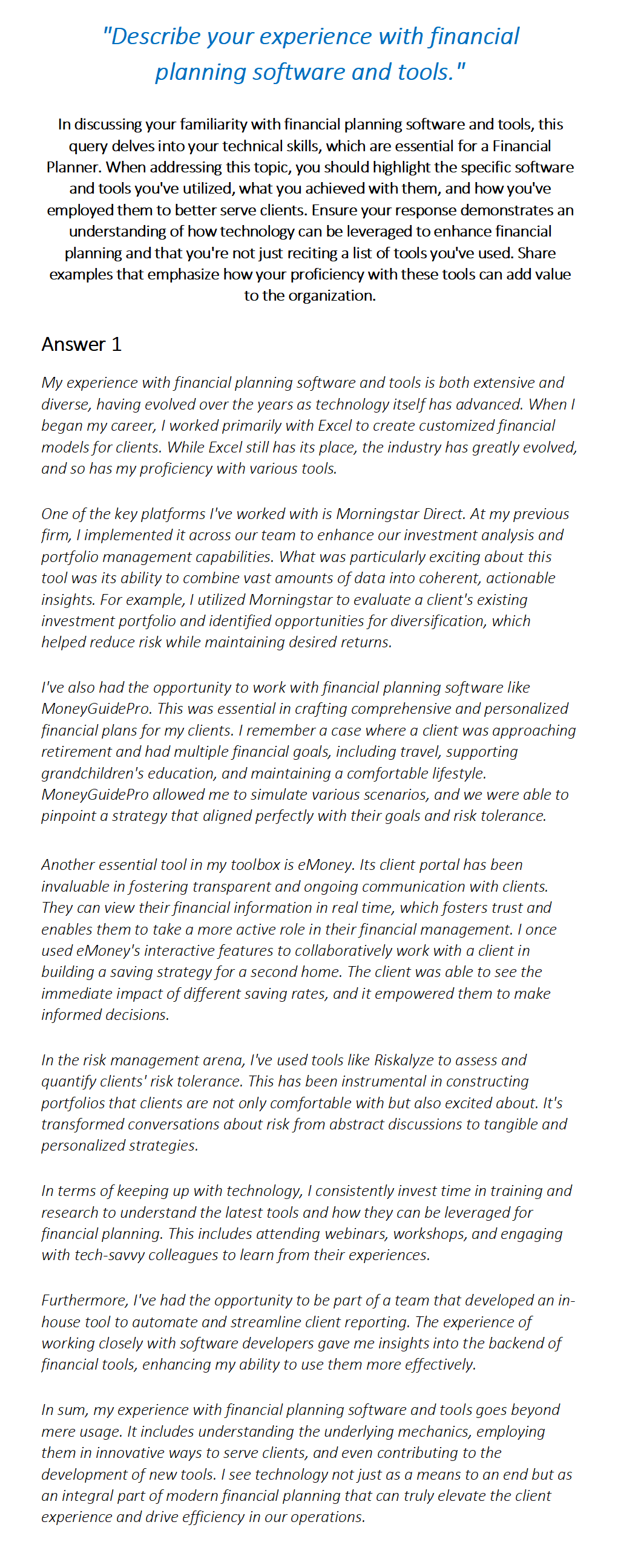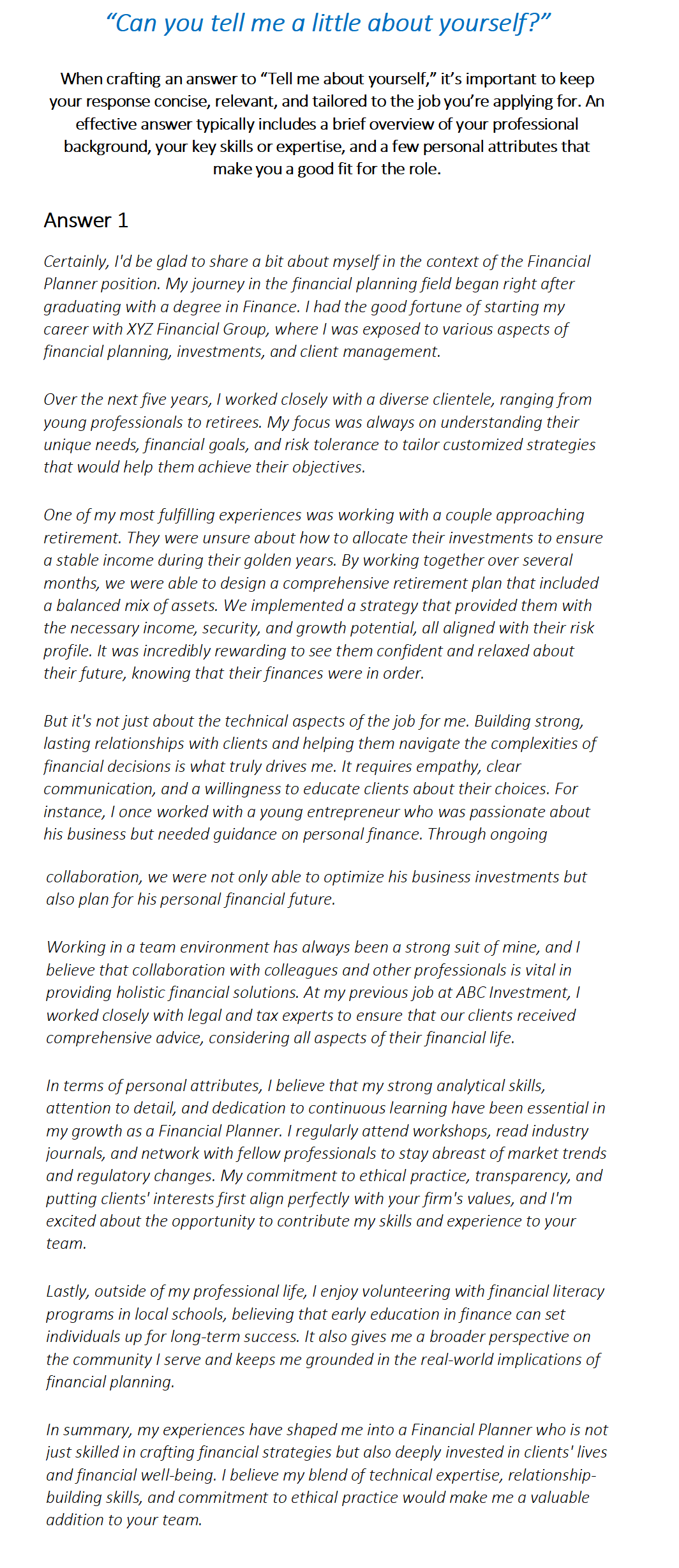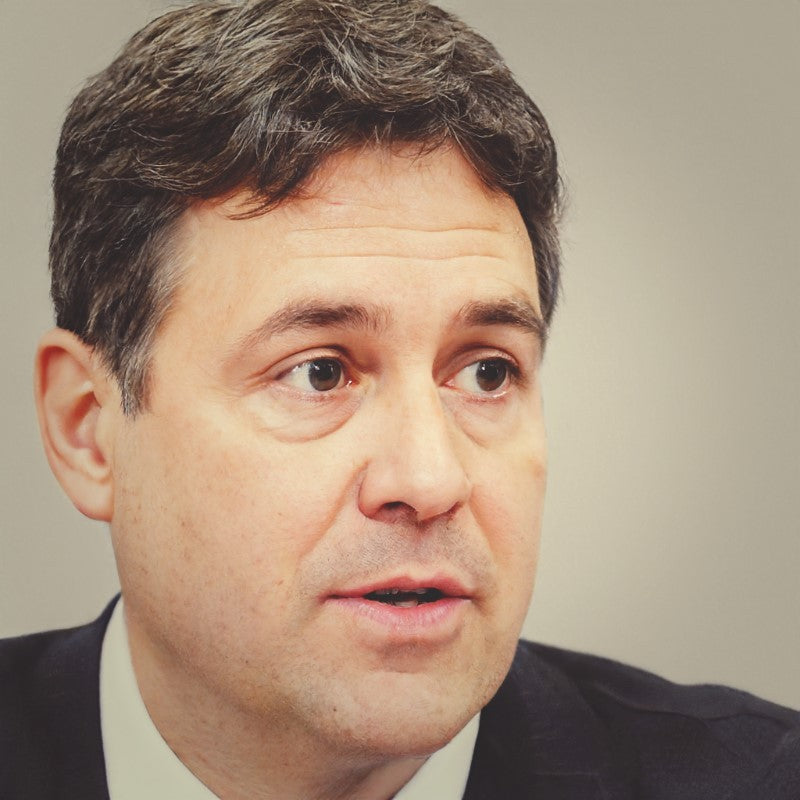 At Interview Detectives, we are led by Mike Jacobsen, a highly experienced recruitment consultant with nearly 30 years of professional expertise. With a deep understanding of the hiring landscape, Mike brings invaluable insights and knowledge to our platform. His extensive background in recruitment enables us to provide you with tailored interview guides and application tips that align with current industry trends. With Interview Detectives, you gain access to proven strategies and techniques to enhance your job application success. Trust in Mike's wealth of experience and embark on your journey towards career triumph.
Need Assistance? Connect with Mike on LinkedIn