Regular price
$63.00 USD
Sale price
$38.00 USD
Unit price
per
Sale
Sold out
 "Interview Success: How To Answer Flight Attendant Interview Questions"! 🛫
💼 Every job interview is a stepping stone to your success, and we understand that the journey to becoming a Flight Attendant can feel like a long haul. But don't you worry, we've got your ticket to success! Our comprehensive guide titled "Interview Success: How To Answer Flight Attendant Interview Questions (With Over 100 Samples Answers)" is here to ease your flight towards landing your dream job.
👩‍✈️👨‍✈️ This all-in-one guide is packed with 100+ pages of essential tips, detailed answers, and industry secrets, compiled by an expert team of an experienced career coach and a seasoned flight attendant. It's your ultimate companion for your interview preparation!
---
Preparing For Your Flight Attendant Interview 💺

It's no secret that the interview process for becoming a Flight Attendant can be as rigorous as the training itself. Our guide is designed to empower you to handle any curveball thrown at you during the interview. It provides you with an insider's view of the interview process, what the interviewer is really asking, and how you can provide a response that demonstrates you're the perfect fit for the job.
With our guide, you'll learn how to deliver your responses confidently, maintain your composure in any scenario, and leave a lasting impression on your potential employer.
---
What's Inside This Comprehensive Guide? 📘

✅ Decoding the Interviewer's Mindset: Uncover what an interviewer is really looking for when they ask you any question.
✅ Structuring Your Answers: Master the art of crafting and structuring your answers for maximum impact.
✅ Avoiding Interview Pitfalls: Learn what NOT to say during your interview, with a dedicated section on common mistakes to avoid.
✅ Expert Tips for Interview Preparation: Are you still struggling with interview preparation? This guide offers expert advice and strategies to help you prepare effectively.
✅ Over 100 Sample Questions and Answers: Each question comes with a detailed, sample answer so you can understand how to tailor your own responses.
---
Get a Sneak Peek Into the Interview Questions! 🧐
Here are five sample questions from our guide, which provide a glimpse of the types of questions you'll encounter during your flight attendant interview:
1️⃣ "Why do you want to be a Flight Attendant?" This question is designed to assess your motivation and passion for the industry. It's important to show you have a genuine interest in the job and aren't just seeking the glamorous image associated with being a flight attendant. Our guide provides strategies on how to articulate your passion and dedication convincingly.
2️⃣ "What are your strengths and weaknesses?" While this question may seem cliché, it provides valuable insight into your self-awareness and professional development. The guide provides tips on how to balance humility and confidence when discussing your strengths and how to spin potential weaknesses into opportunities for growth.
3️⃣ "How do you handle stress and pressure?" This question is vital as flight attendants often face stressful situations. Our guide offers examples of how to demonstrate your stress management strategies and shows how to reference specific experiences where you successfully handled pressure.
4️⃣ "How would you handle an unruly passenger?" This question tests your conflict resolution skills—a crucial aspect of the job. The guide provides different scenarios and responses that highlight empathy, assertiveness, and problem-solving abilities, key to managing challenging situations.
5️⃣ "Describe a time when you provided excellent customer service." As flight attendants are the face of the airline to passengers, customer service skills are paramount. Our guide shows you how to construct a compelling narrative about your past experiences, focusing on situations where you went above and beyond to provide excellent service.
Each of these questions is crucial because they evaluate your ability to perform the job, your personality fit, and your passion for the role. With our guide, you'll learn to navigate these questions confidently, providing well-structured and impactful answers.
---
Meet The Authors ✍️

Our guide is the result of an impressive collaboration between Mike Jacobsen, a seasoned career coach with years of experience guiding candidates to succeed in job interviews, and Olivia Thompson, a Flight Attendant with over a decade of experience in the airline industry.
Their combined expertise and insights have been poured into this guide to offer you a comprehensive understanding of the flight attendant interview process and how to stand out among the candidates.
---
So, Ready for Take-Off? 🚀

With "Interview Success: How To Answer Flight Attendant Interview Questions", you are not just buying a guide, you're investing in your future, propelling your career to new heights!
✈️ Your dream job is only an interview away. Get instant access to our PDF guide and ace your flight attendant interview with ease!
💥 GET YOUR COPY TODAY AND RECEIVE OUR BEST-SELLING GUIDE AS A LIMITED-TIME BONUS! 🛒
Remember, the best time to start preparing was yesterday, the second best time is NOW! Grab your instant download today and step confidently into your interview. Good luck!

Improve your chances of a successful career! Get your own copy of our Flight Attendant Interview Guide today and unleash your potential.
Plus, if you buy today, you'll also receive our popular guide, "How To Answer The Most Popular Interview Questions (Now with over 250 sample answers!)" at no extra cost (regularly priced at £49). Don't miss out on this great opportunity!
View full details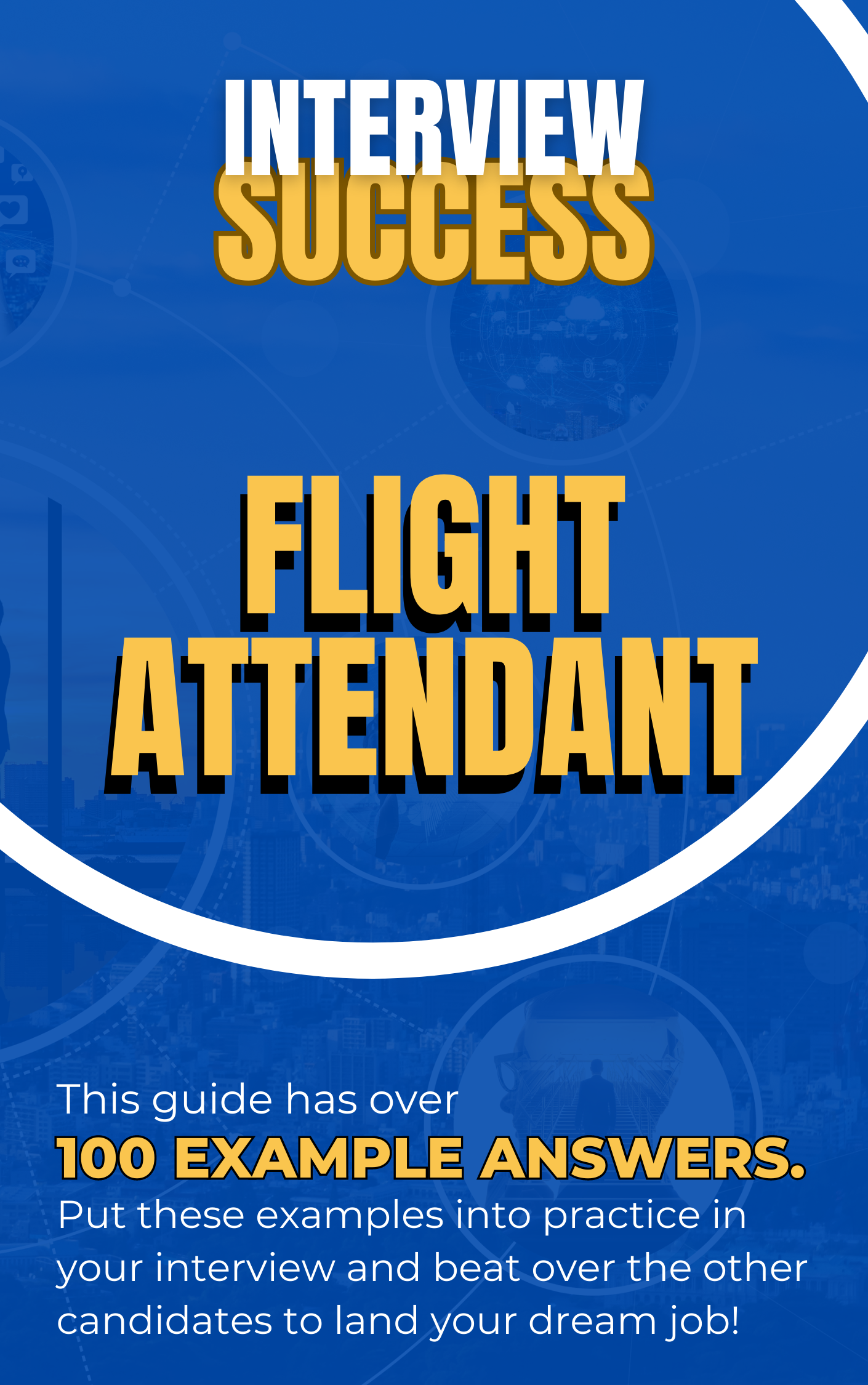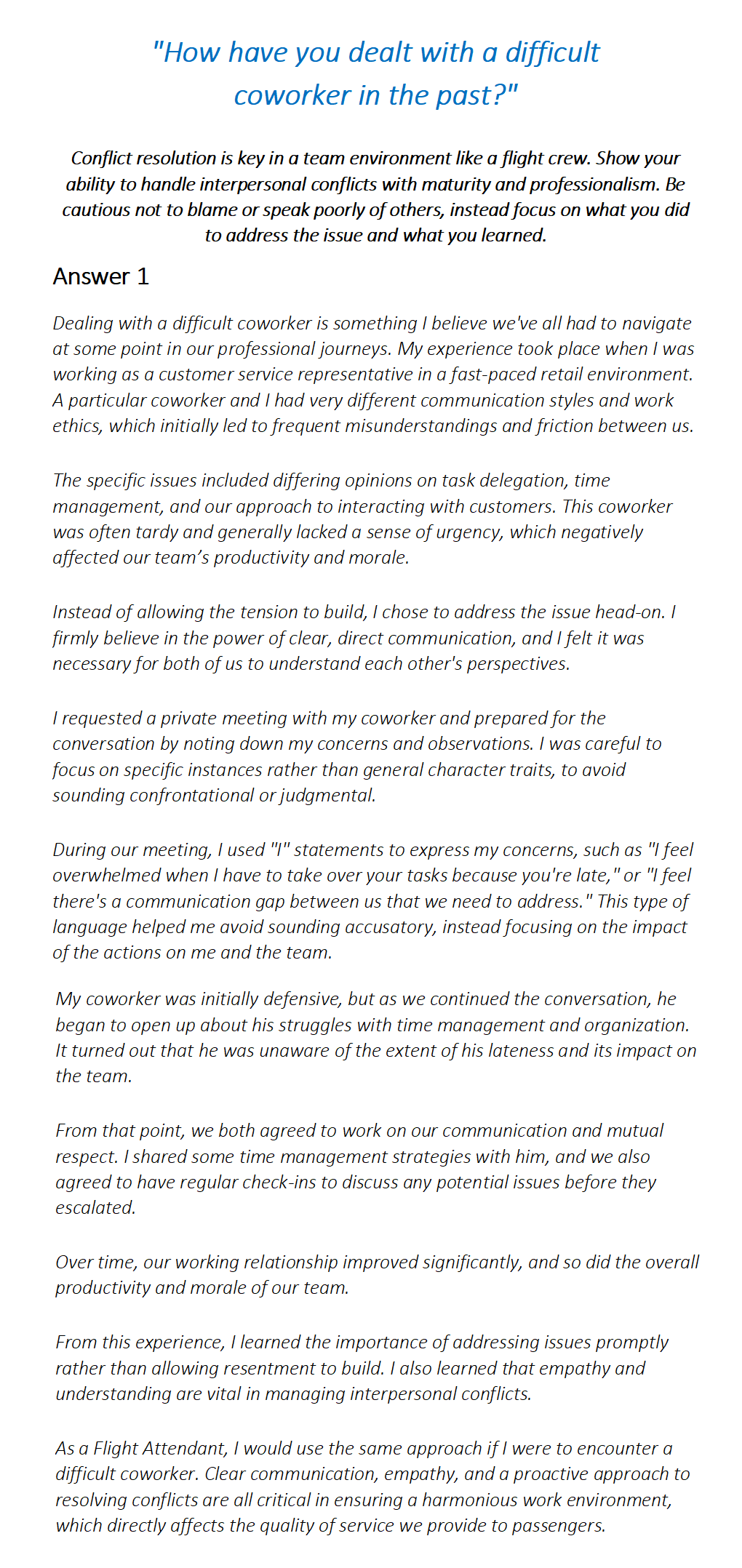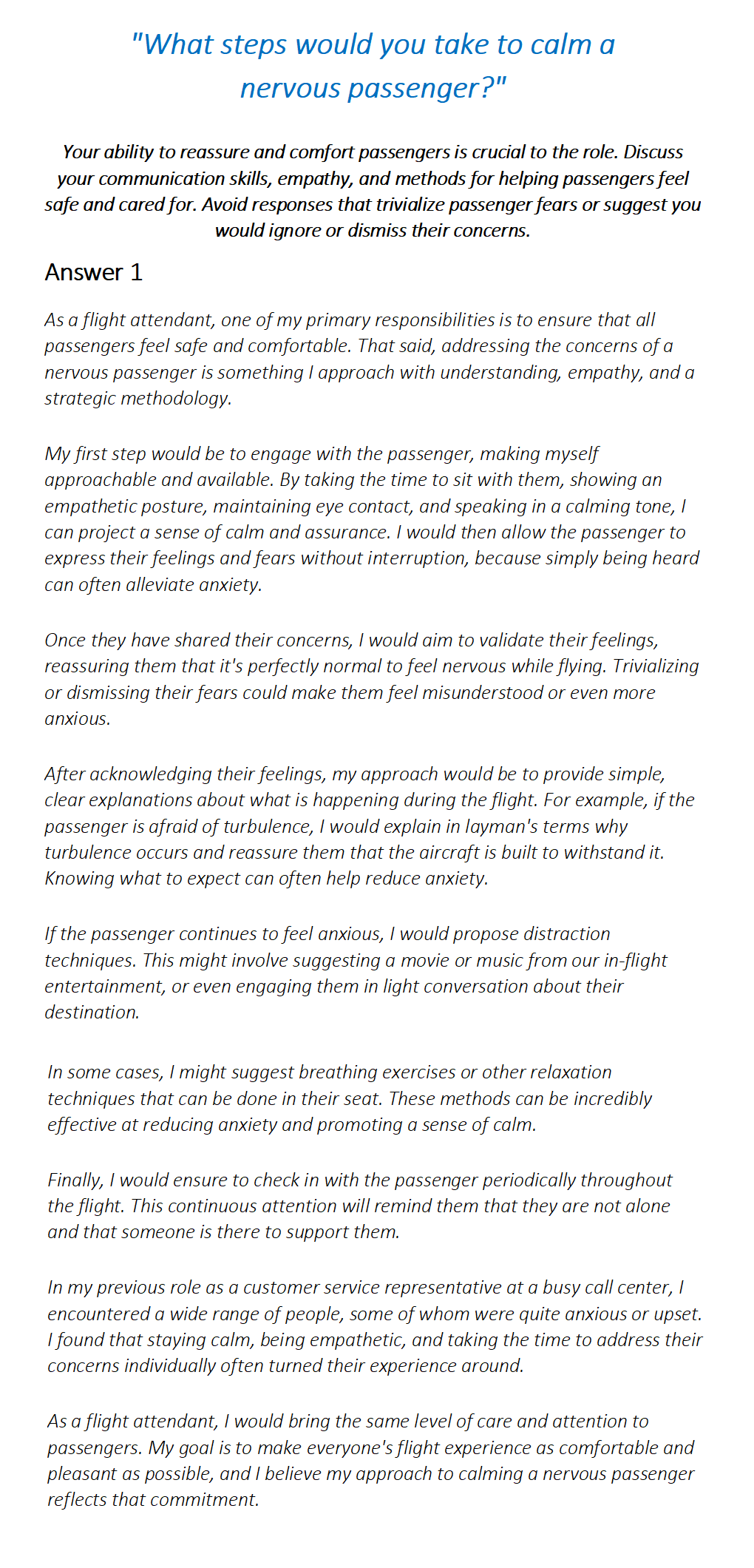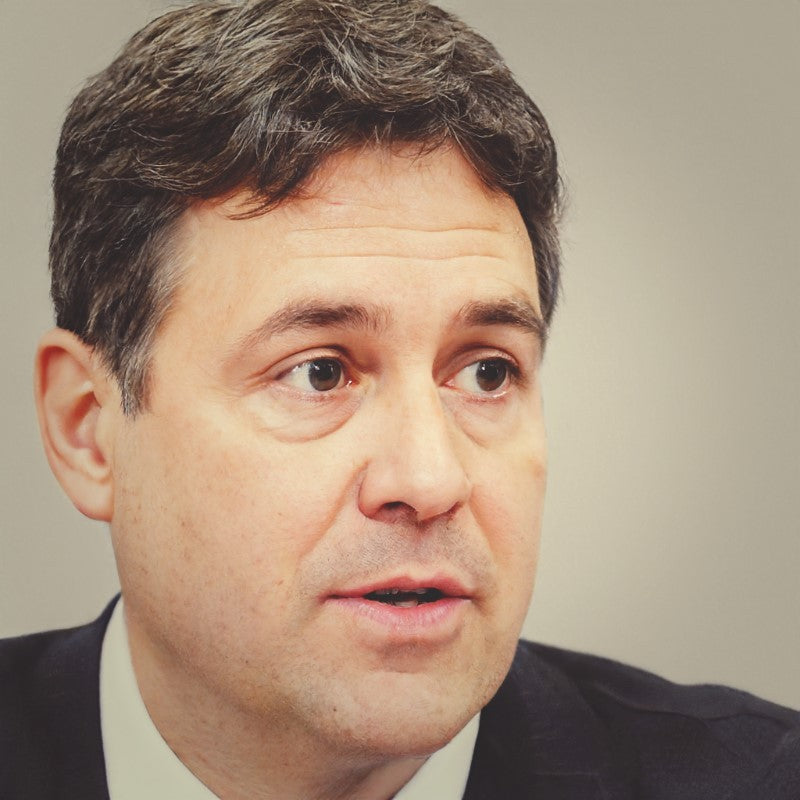 At Interview Detectives, we are led by Mike Jacobsen, a highly experienced recruitment consultant with nearly 30 years of professional expertise. With a deep understanding of the hiring landscape, Mike brings invaluable insights and knowledge to our platform. His extensive background in recruitment enables us to provide you with tailored interview guides and application tips that align with current industry trends. With Interview Detectives, you gain access to proven strategies and techniques to enhance your job application success. Trust in Mike's wealth of experience and embark on your journey towards career triumph.
Need Assistance? Connect with Mike on LinkedIn