Regular price
$63.00 USD
Sale price
$38.00 USD
Unit price
per
Sale
Sold out
 Unlock the Secrets to Acing Your Forensic Accountant Interview 🔍
Are you tired of feeling unprepared, nervous, and overwhelmed for your forensic accountant interviews? Do you want to leave a lasting impression and secure that dream job offer? If yes, then our guide "Interview Success: How To Answer Forensic Accountant Interview Questions (With Over 100 Sample Answers)" is exactly what you need.
---
💼 Preparing For Your Forensic Accountant Interview 💼
Cracking an interview for the role of a forensic accountant is no easy feat. It requires in-depth knowledge, a sharp analytical mind, an eye for detail, and the ability to communicate complex financial jargon clearly and confidently.
Our comprehensive guide will prepare you for all aspects of a forensic accountant interview, from understanding what the interviewer is looking for to developing the perfect structure for your answers. It will help you avoid common pitfalls, handle stress and tight deadlines, and navigate through difficult ethical decisions.
---
📚 What's Inside the Guide 📚
This guide is your secret weapon to outperforming your competition and impressing your potential employers. Here's a sneak peek at what you'll find inside:
✅ An insightful look into the mind of an interviewer and what they seek in every answer

✅ Expert advice on how to structure your answers for maximum impact

✅ Crucial guidance on what NOT to do when answering interview questions

✅ Over 100 sample interview questions and answers tailored for forensic accountants

✅ Detailed breakdowns of common questions, including "What motivated you to apply for this position?" and "How do you approach a problem that you've never encountered before?"

✅ Proven strategies to tackle stress, maintain data confidentiality, and stay up-to-date with industry developments
---
🔑 Sample Questions from the Guide and Why They Matter 🔑
In our guide, "Interview Success: How To Answer Forensic Accountant Interview Questions (With Over 100 Sample Answers)," we meticulously dissect more than 100 unique questions, providing you with deep insights and proven tactics to tackle each one. Here, we delve into five key questions from our guide and explain their critical importance in the interview process:
🥇 "Can you tell me a little about yourself?" – The seemingly simple yet crucial icebreaker question, and how you answer this sets the tone for the rest of your interview. This is your golden opportunity to showcase your qualifications, share your professional journey, and express your passion for forensic accounting. Our guide will equip you with the finesse to craft a compelling narrative that leaves a lasting impression.
🥈 "How do you handle stress and tight deadlines?" – In a high-pressure role such as a forensic accountant, resilience, and effective time management are indispensable traits. This question gives you the platform to demonstrate these qualities, as well as your ability to remain focused and efficient in demanding situations. We share stress-management techniques and examples to help you craft a convincing response.
🥉 "Can you discuss a case where you identified financial fraud?" – This is your chance to showcase your practical experience and critical thinking skills. Interviewers are keen to hear about your real-world application of forensic accounting principles. Our guide provides a framework for presenting your past cases, emphasizing the investigative process, your role, and the outcome.
🔖 "Describe a situation where you had to deal with a difficult team member." – Team dynamics can significantly impact productivity and work environment. This question allows you to demonstrate your interpersonal skills, conflict resolution abilities, and commitment to maintaining harmony within the team. We provide strategies and examples to help you convey these abilities effectively.
🔰 "What methods do you use to stay up-to-date with the latest industry developments?" – In a rapidly evolving field like forensic accounting, continuous learning is essential. This question is your opportunity to display your dedication to staying relevant in your industry. Our guide includes advice on how to demonstrate your initiative in professional development, whether it's through online courses, attending industry conferences, or reading leading publications.
Each of these questions presents an opportunity to highlight your skills, experiences, and personal attributes, setting you apart from other candidates. With our guide, you'll not only know the answers but understand the why behind each question, ensuring you are well-equipped to impress at your forensic accountant interview.
---
👥 Meet The Authors 👥
Our guide is authored by the dynamic duo of Mike Jacobsen, a seasoned career coach with years of experience helping individuals reach their career goals, and Jane Roberts, a renowned forensic accountant with over 20 years of industry experience. Their unique collaboration ensures you get a well-rounded preparation for your forensic accountant interviews.
---
🎁 Instant Access and More! 🎁
This 100+ pages PDF guide is available for instant download, providing you immediate access to invaluable insights and knowledge. Leave no question unanswered and approach your forensic accountant interview with utmost confidence.
Invest in your future success now! With our guide, you'll be one step closer to landing your dream job as a forensic accountant. 🎯
Remember, success comes to those who are well-prepared. Get your copy of "Interview Success: How To Answer Forensic Accountant Interview Questions (With Over 100 Sample Answers)" today! 💼
💥 GET YOUR COPY TODAY AND RECEIVE OUR BEST-SELLING GUIDE AS A LIMITED-TIME BONUS! 🛒
Remember, the best time to start preparing was yesterday, the second best time is NOW! Grab your instant download today and step confidently into your interview. Good luck!

Improve your chances of a successful career! Get your own copy of our Forensic Accountant Interview Guide today and unleash your potential.
Plus, if you buy today, you'll also receive our popular guide, "How To Answer The Most Popular Interview Questions (Now with over 250 sample answers!)" at no extra cost (regularly priced at £49). Don't miss out on this great opportunity!
View full details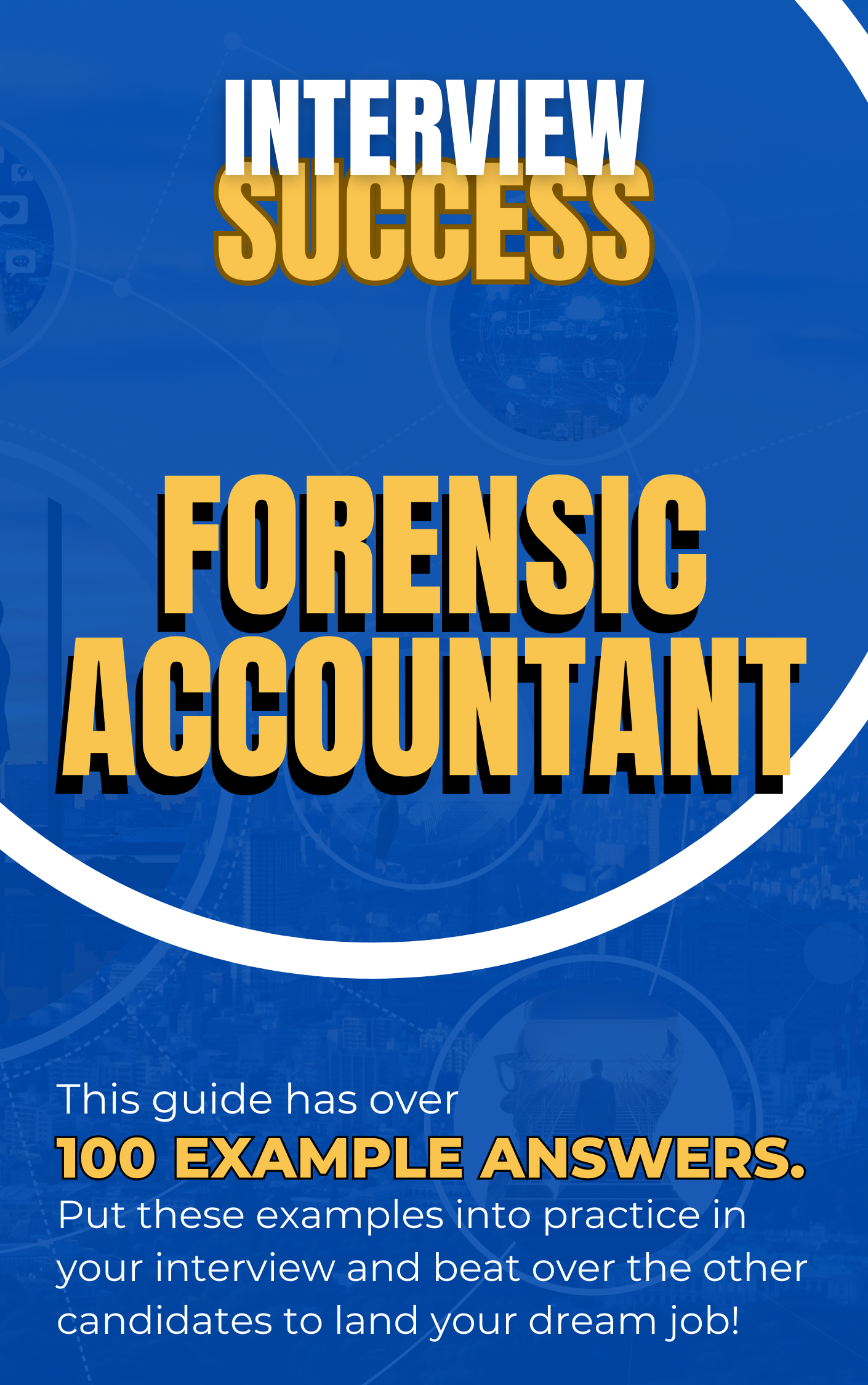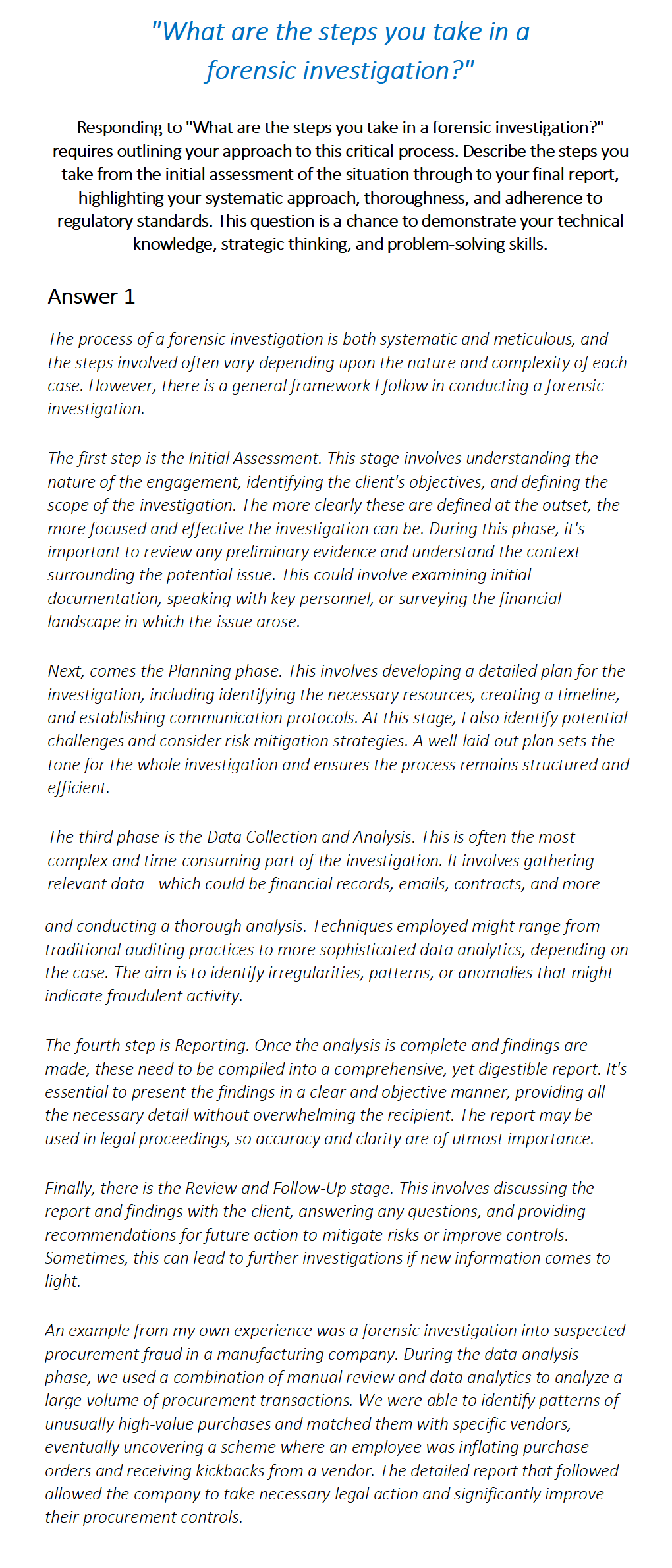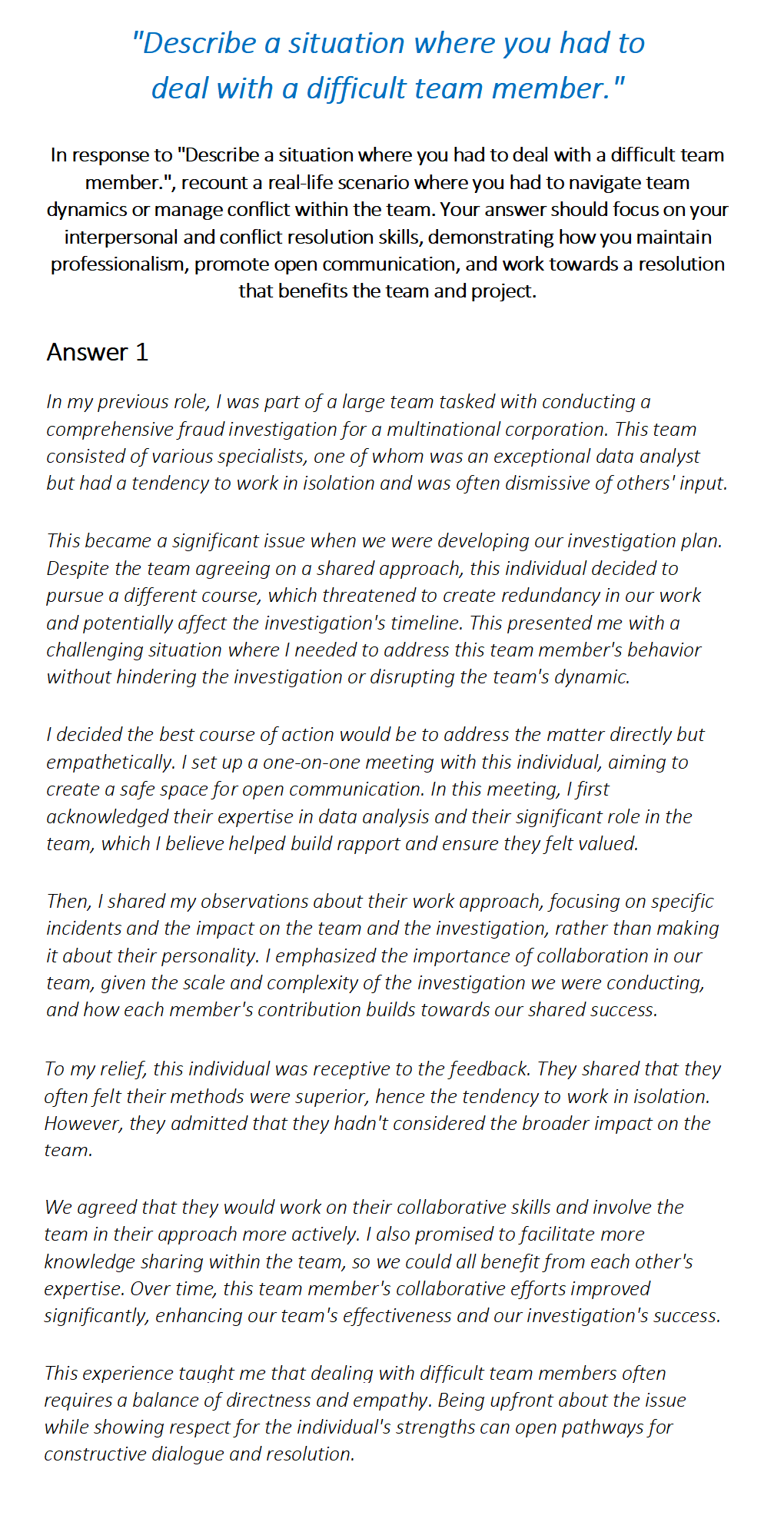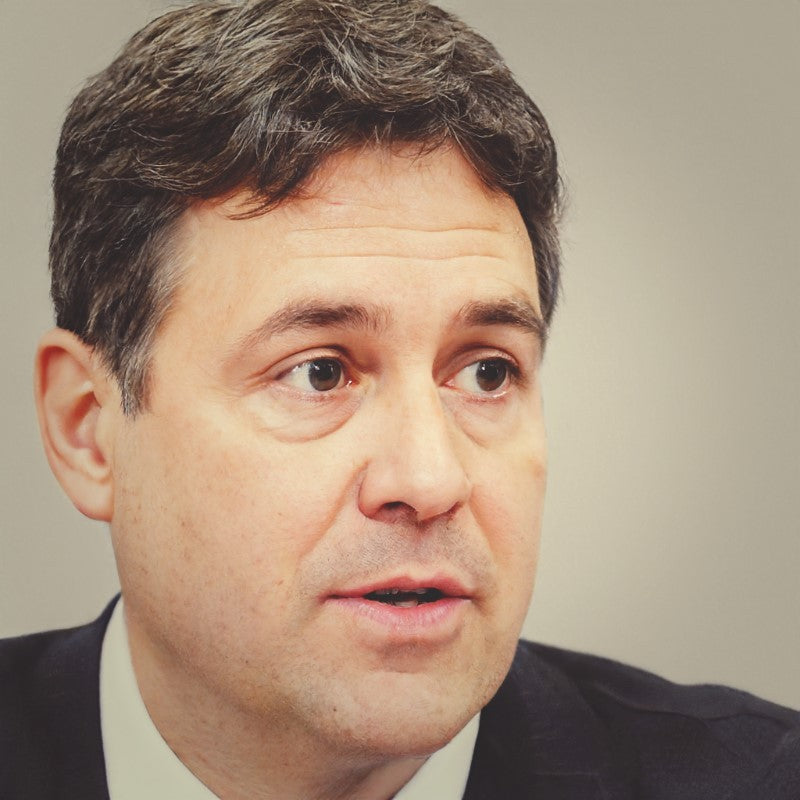 At Interview Detectives, we are led by Mike Jacobsen, a highly experienced recruitment consultant with nearly 30 years of professional expertise. With a deep understanding of the hiring landscape, Mike brings invaluable insights and knowledge to our platform. His extensive background in recruitment enables us to provide you with tailored interview guides and application tips that align with current industry trends. With Interview Detectives, you gain access to proven strategies and techniques to enhance your job application success. Trust in Mike's wealth of experience and embark on your journey towards career triumph.
Need Assistance? Connect with Mike on LinkedIn