Regular price
$64.00 USD
Sale price
$38.00 USD
Unit price
per
Sale
Sold out
'Interview Success: How To Answer Game Designer Interview Questions' 🎮
Get ready to power up your interview skills with this comprehensive, over 100-page guide, specially designed to transform you into the best candidate you can be. This ultimate interview handbook will arm you with everything you need to navigate the tricky terrain of game designer interviews. Stop worrying and start winning with our guide!
---
⚙️ Preparing For Your Game Designer Interview

Stepping into an interview can feel like diving into the unknown, especially for the dynamic and highly competitive role of a game designer. From understanding the art of storytelling in game narratives to the subtle craft of creating compelling user interfaces - each aspect of your knowledge will be thoroughly scrutinized. To make a mark, you need to showcase not just your creativity but also your technical prowess, problem-solving skills, and ability to work under tight deadlines. This guide will prepare you to tackle all these aspects and more, with confidence and finesse.
---
✅ Inside the Guide

The guide is packed with invaluable resources and insights, carefully structured to provide a step-by-step path to interview success. Here's a detailed breakdown of what's included:

🎯 What The Interviewer Is Looking For When Asking Any Question: To ace an interview, it's not enough just to answer questions - you need to understand what the interviewer is looking for with each question they ask. This section provides you with the insider perspective on the mindset of the interviewer, offering you the tools to craft responses that truly address their underlying queries.

🎯 How Best to Structure Your Answers: Even the best responses can fall flat if they aren't structured effectively. In this section, you'll find a detailed guide on how to structure your answers to be clear, concise, and impactful. From using the STAR method (Situation, Task, Action, Result) to highlight your achievements, to how to weave a compelling narrative that shows off your skills and experiences, this section is packed with actionable advice.

🎯 How NOT To Answer Interview Questions: It's essential to know not just what to do in an interview, but also what NOT to do. This part of the guide is dedicated to helping you sidestep the common mistakes that candidates often make during interviews. It offers practical advice on things to avoid saying and doing, and teaches you how to steer clear of potential pitfalls.

🎯 Interview Questions & Sample answers: This robust section serves as your go-to resource for practicing responses. It features a collection of typical interview questions, both general and specific to game design, along with meticulously crafted sample answers. Each question is accompanied by an analysis explaining the reasoning behind the answer, offering you a deep understanding of how to tailor the response to your own experiences.
---
🔍 Sneak Peek: Essential Questions & Why They Matter

Curious to know what kind of questions this guide covers? Here's a preview of some of the critical questions included, and a glimpse into why they're so crucial to your interview preparation:

"Why did you choose game design as a career?": This question gets to the heart of your passion for game design. Your answer should reflect your commitment and dedication to the craft, showing your personal and professional reasons for choosing this path. In the guide, we delve into how to share your journey into game design compellingly and authentically.

"Describe a game you worked on that you're particularly proud of.": Interviewers ask this question to assess your ability to reflect on your work critically. It's not just about showcasing a successful project, but articulating why you're proud of it and what you learned in the process. The guide provides insights into how to choose the right project to discuss and how to structure your response effectively.

"What is your approach to designing user interfaces for games?": This question tests your technical skills and your user-centric approach to design. It's a chance to discuss your design philosophy, your understanding of usability, and how you incorporate user feedback into your designs. The guide outlines how to illustrate your approach with concrete examples from your past work.

"How do you balance creativity and technical constraints while designing a game?": This question speaks to your problem-solving skills and your ability to innovate within limitations. It's not uncommon for game designers to encounter technical constraints that impede their creative vision. In the guide, we cover strategies to show your capacity for inventive solutions while maintaining technical feasibility.

"What role do monetization strategies play in your design process?": This question checks your understanding of the business aspects of game development. It's essential to show that while creativity is central to your work, you also appreciate the necessity of monetization for the game's success. The guide includes tips on discussing various monetization strategies and how they can be integrated into the design process without compromising the user experience.
---
👥 Meet the Authors

The guide is co-authored by Mike Jacobsen, an experienced career coach known for his expertise in conducting impactful interviews, and Samantha Briggs, a veteran game designer with over 15 years of experience in the industry. Together, they bring a unique blend of industry insights, professional experience, and career coaching acumen to this guide, ensuring a well-rounded approach to acing your game design interviews.
---
📕 Get Your Guide Now

This guide, available in a handy PDF format for instant download, is a worthy investment for any aspiring game designer. Start your journey towards interview success today, and open up a world of possibilities!
---
🏆 Be Prepared, Be Confident, Be Successful!

Game design is a dynamic, fast-paced industry that rewards those who are prepared and confident. With this guide, you'll have everything you need to walk into your interview feeling confident and walk out feeling successful. Are you ready to unlock your full potential? Get your guide now!
💥 GET YOUR COPY TODAY AND RECEIVE OUR BEST-SELLING GUIDE AS A LIMITED-TIME BONUS! 🛒
Remember, the best time to start preparing was yesterday, the second best time is NOW! Grab your instant download today and step confidently into your interview. Good luck!

Improve your chances of a successful career! Get your own copy of our Game Designer Interview Guide today and unleash your potential.
Plus, if you buy today, you'll also receive our popular guide, "How To Answer The Most Popular Interview Questions (Now with over 250 sample answers!)" at no extra cost (regularly priced at £49). Don't miss out on this great opportunity!
View full details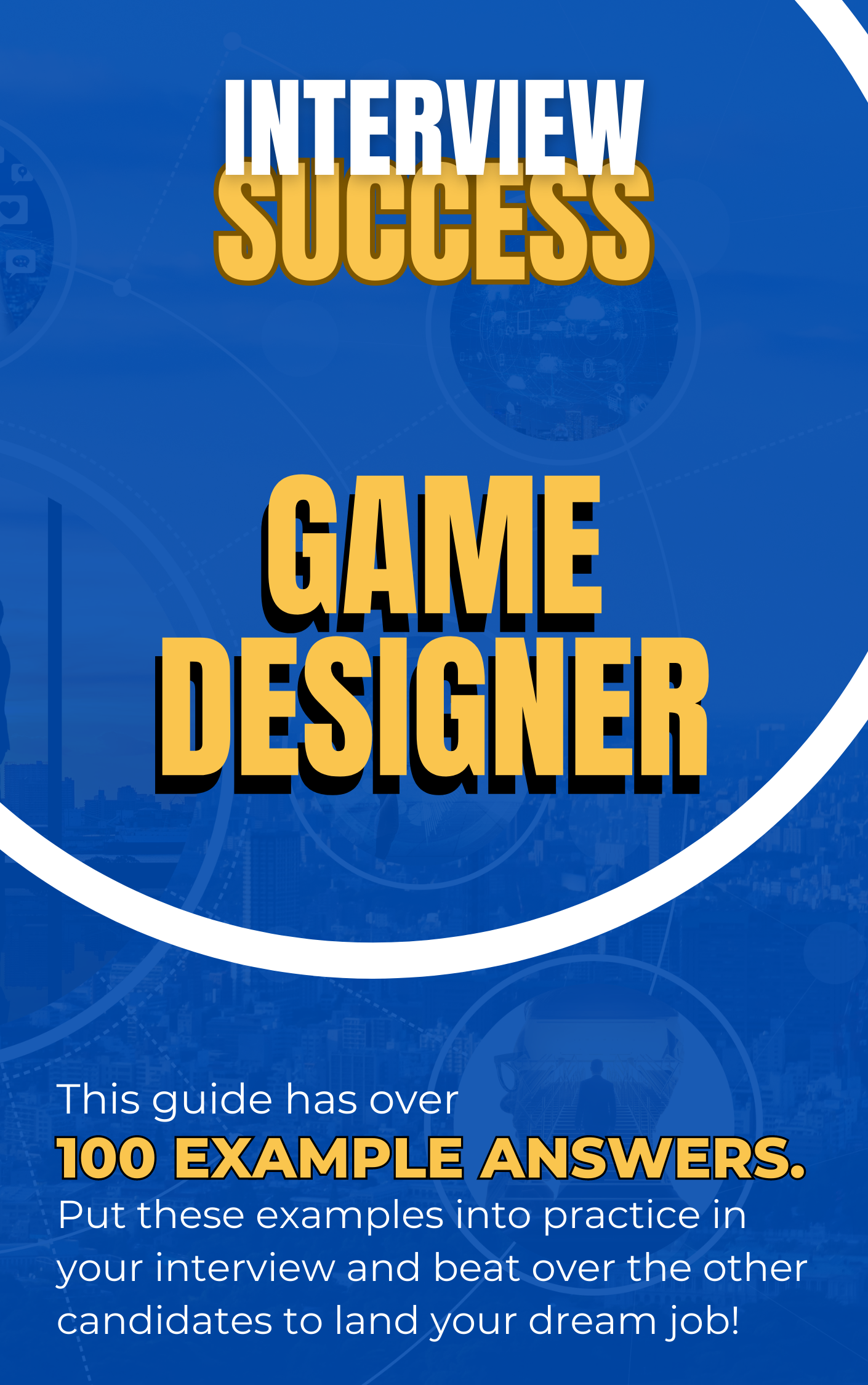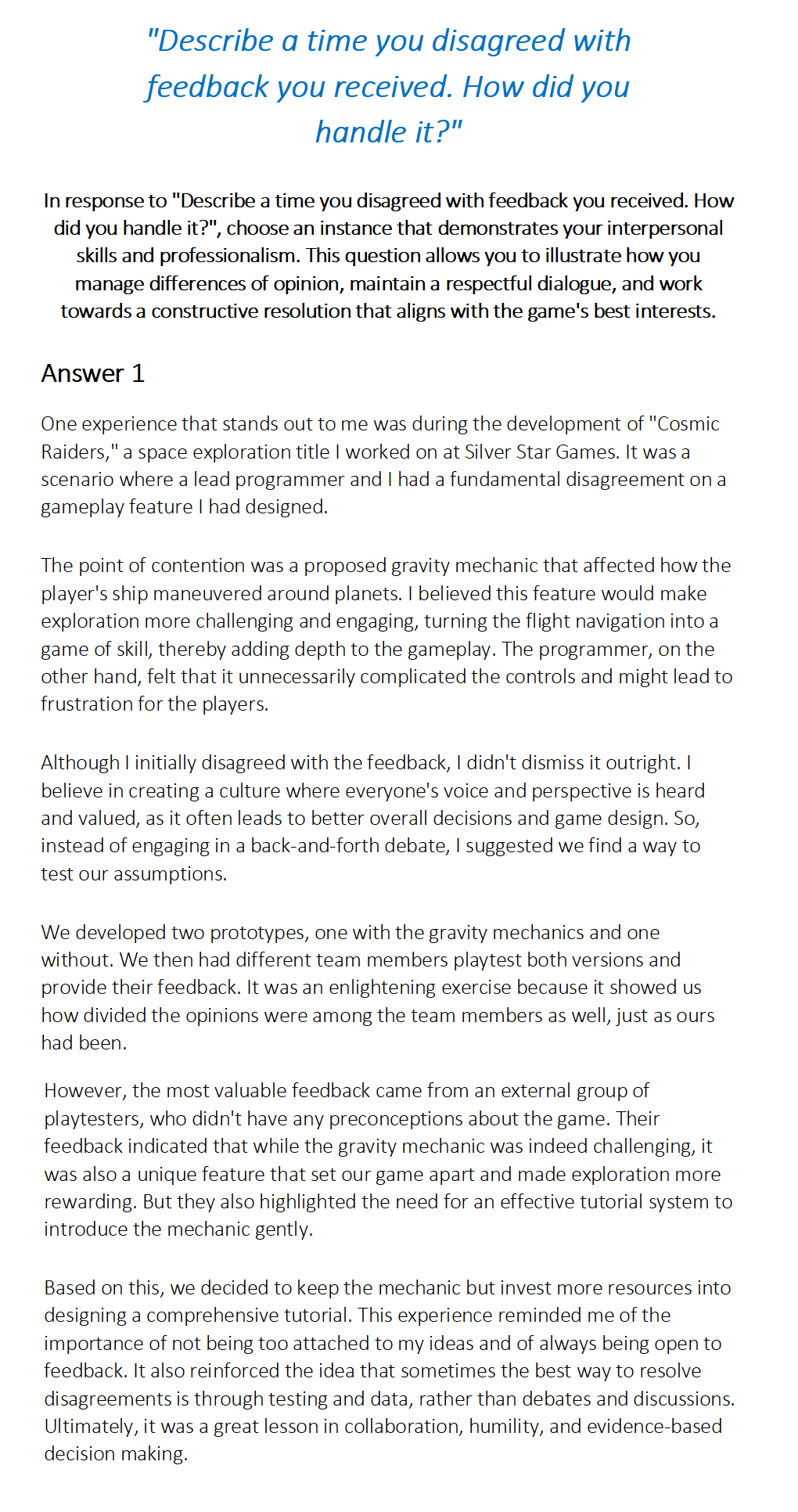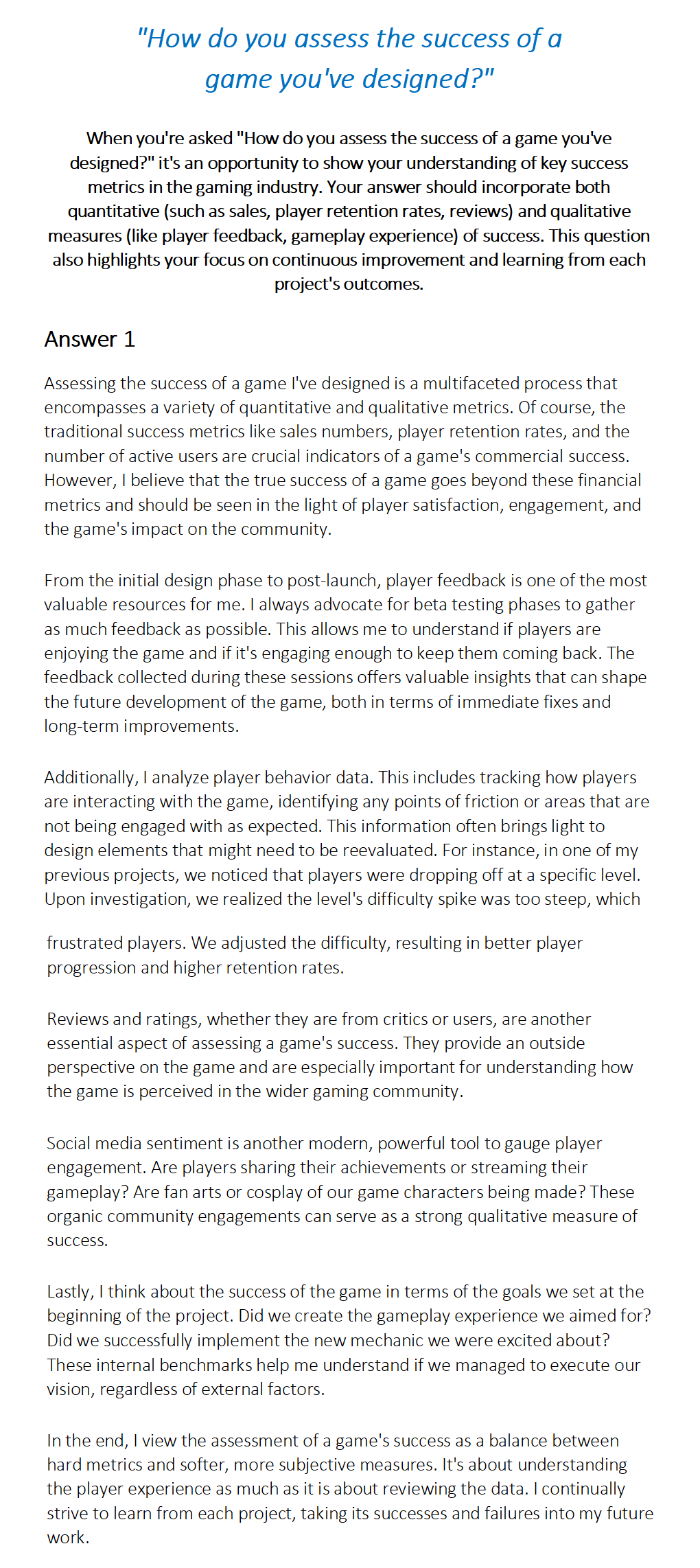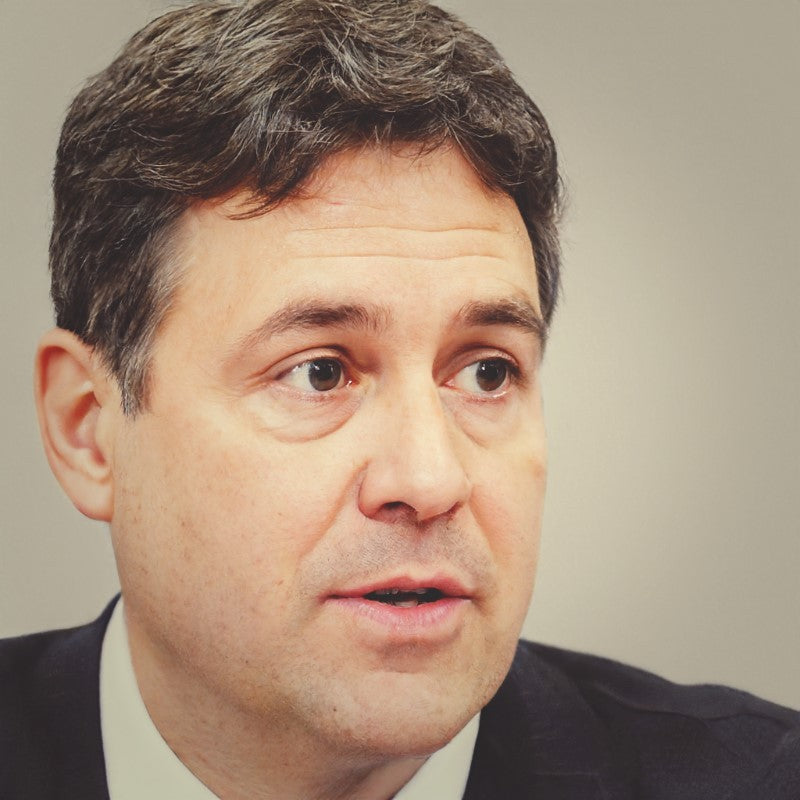 At Interview Detectives, we are led by Mike Jacobsen, a highly experienced recruitment consultant with nearly 30 years of professional expertise. With a deep understanding of the hiring landscape, Mike brings invaluable insights and knowledge to our platform. His extensive background in recruitment enables us to provide you with tailored interview guides and application tips that align with current industry trends. With Interview Detectives, you gain access to proven strategies and techniques to enhance your job application success. Trust in Mike's wealth of experience and embark on your journey towards career triumph.
Need Assistance? Connect with Mike on LinkedIn