Regular price
$63.00 USD
Sale price
$38.00 USD
Unit price
per
Sale
Sold out
Health & Safety Officer Interview Success 🌟
Are you preparing for a Health & Safety Officer interview and feeling overwhelmed by the challenge ahead? Fear not, we've got your back! We're thrilled to introduce our comprehensive guide titled: "Interview Success: How To Answer Health & Safety Officer Interview Questions (With Over 100 Sample Answers)". Authored by an experienced career coach and a seasoned Health & Safety Officer, this guide is your one-stop resource to secure your dream job.
---
💼 The Interview for Health & Safety Officer 💼
In today's competitive job market, the interview process for the role of a Health & Safety Officer can be demanding and multi-faceted. It typically includes screening interviews, panel interviews, and behavioral or situational interviews. The hiring team will be keen to assess not just your technical competence but also your problem-solving skills, decision-making abilities, and the way you handle pressure and conflicts. Your knowledge of industry regulations, standards, and best practices will be put to the test. This guide provides a detailed walkthrough of the entire process and arms you with effective strategies to impress the interview panel at every stage.
---
📚 What's Inside the Guide 📚
✅ Understanding the Role: An overview of the Health & Safety Officer's responsibilities and the essential skills required.
✅ Industry Insights: A deep dive into the relevant safety regulations, standards, and best practices.
✅ Interview Basics: Strategies to make a good impression, including body language, tone, and pacing.
✅ Question Categories: Detailed breakdown and analysis of different question types you may face, including behavioral, technical, situational, and competency-based questions.
✅ Answering Strategies: Step-by-step guidance on how to construct impactful responses.
✅ Sample Answers: Over 100 sample answers to common and tricky interview questions.
✅ Post-interview Etiquette: Tips on following up after the interview and negotiating job offers.
---
🔍 Sneak Peek at the Questions in the Guide 🔍
Here's a glimpse at some of the questions featured in our guide and why it's crucial to answer them effectively:
1️⃣ "Tell me about a time you had to enforce a safety rule that was unpopular." - Tests your resolve to uphold safety standards, even in the face of opposition.
2️⃣ "How do you keep yourself updated with the latest safety regulations?" - Assesses your commitment to continuous learning and staying abreast of industry changes.
3️⃣ "Describe a situation where you identified a potential hazard that others had missed." - Evaluates your attention to detail and your proactive approach to risk management.
4️⃣ "How do you handle resistance to safety measures from senior management?" - Probes your communication and negotiation skills.
5️⃣ "How have you influenced the safety culture of your previous workplaces?" - Investigates your leadership abilities and your strategies to engage employees in safety initiatives.
Mastering these and other questions in our guide will dramatically enhance your interview performance and your chances of success.
---
✍️ About the Authors ✍️
Mike Jacobsen is an experienced career coach with a sterling track record of guiding professionals in various fields to interview success. With his vast experience and keen understanding of interview dynamics, Mike offers invaluable advice on how to present yourself, highlight your strengths, and handle challenging questions.
Co-author Stephen Williams is a seasoned Health & Safety Officer with over 20 years of hands-on experience. Stephen's deep industry knowledge and practical insights enrich this guide with real-world scenarios, making it a must-have for every Health & Safety Officer candidate.
---
💡 Why Choose Our Guide? 💡
This guide offers you the unique combination of a career coach's wisdom and a seasoned Health & Safety Officer's practical insights. It is designed to be a comprehensive, user-friendly resource that offers in-depth coverage of all aspects of the interview process. With our guide, you'll walk into your interview well-prepared, confident, and ready to impress.
---
📩 Get Your Copy Now! 📩
This 100+ page PDF guide is available for instant download. Get your copy now and take the first step towards your dream job as a Health & Safety Officer! With our guide in your hands, interview success is just a click away. Don't wait – invest in your career today!
💥 GET YOUR COPY TODAY AND RECEIVE OUR BEST-SELLING GUIDE AS A LIMITED-TIME BONUS! 🛒

Remember, the best time to start preparing was yesterday, the second best time is NOW! Grab your instant download today and step confidently into your interview. Good luck!

Improve your chances of a successful career! Get your own copy of our Health & Safety Officer Interview Guide today and unleash your potential.
Plus, if you buy today, you'll also receive our popular guide, "How To Answer The Most Popular Interview Questions (Now with over 250 sample answers!)" at no extra cost (regularly priced at £49). Don't miss out on this great opportunity!
View full details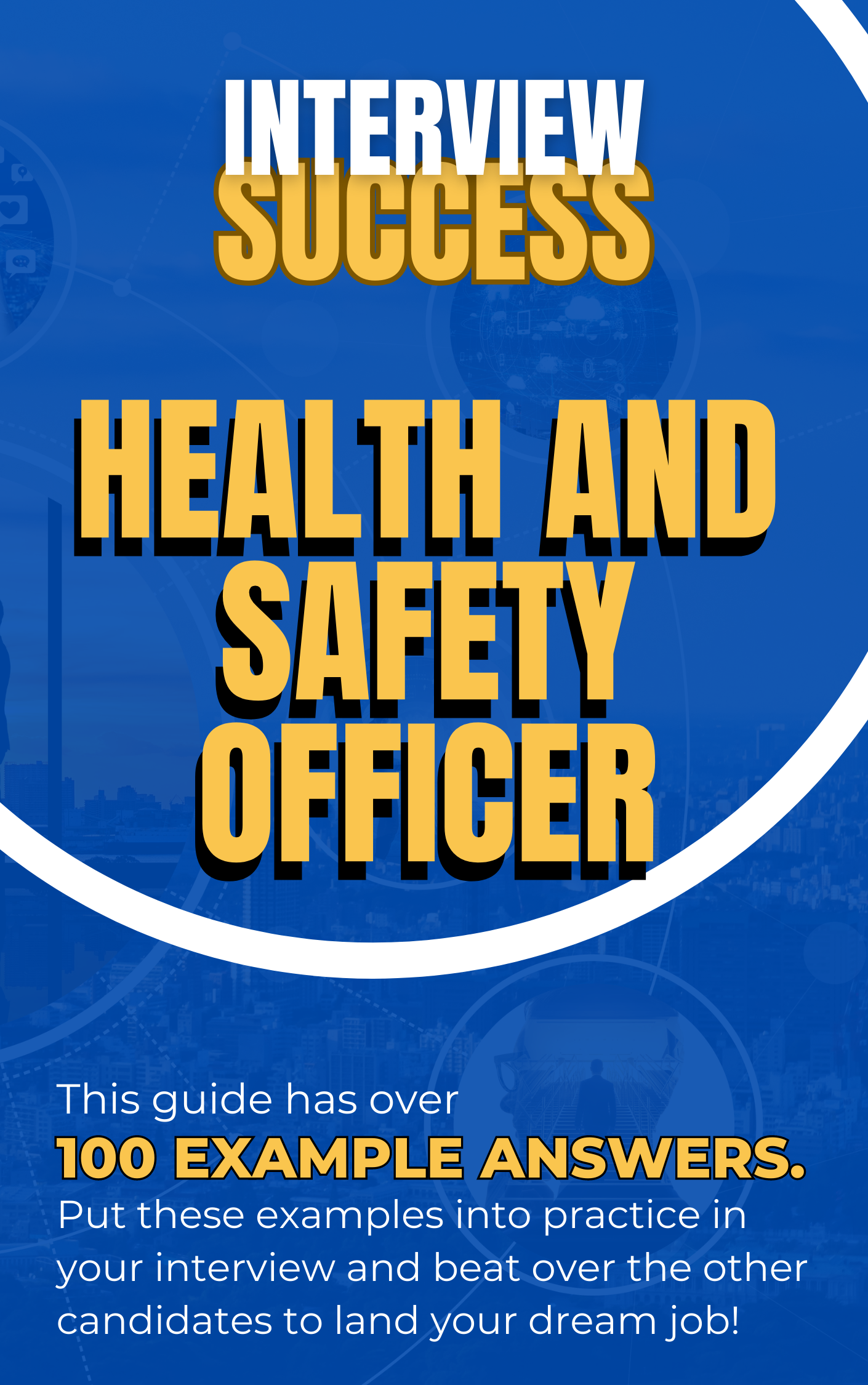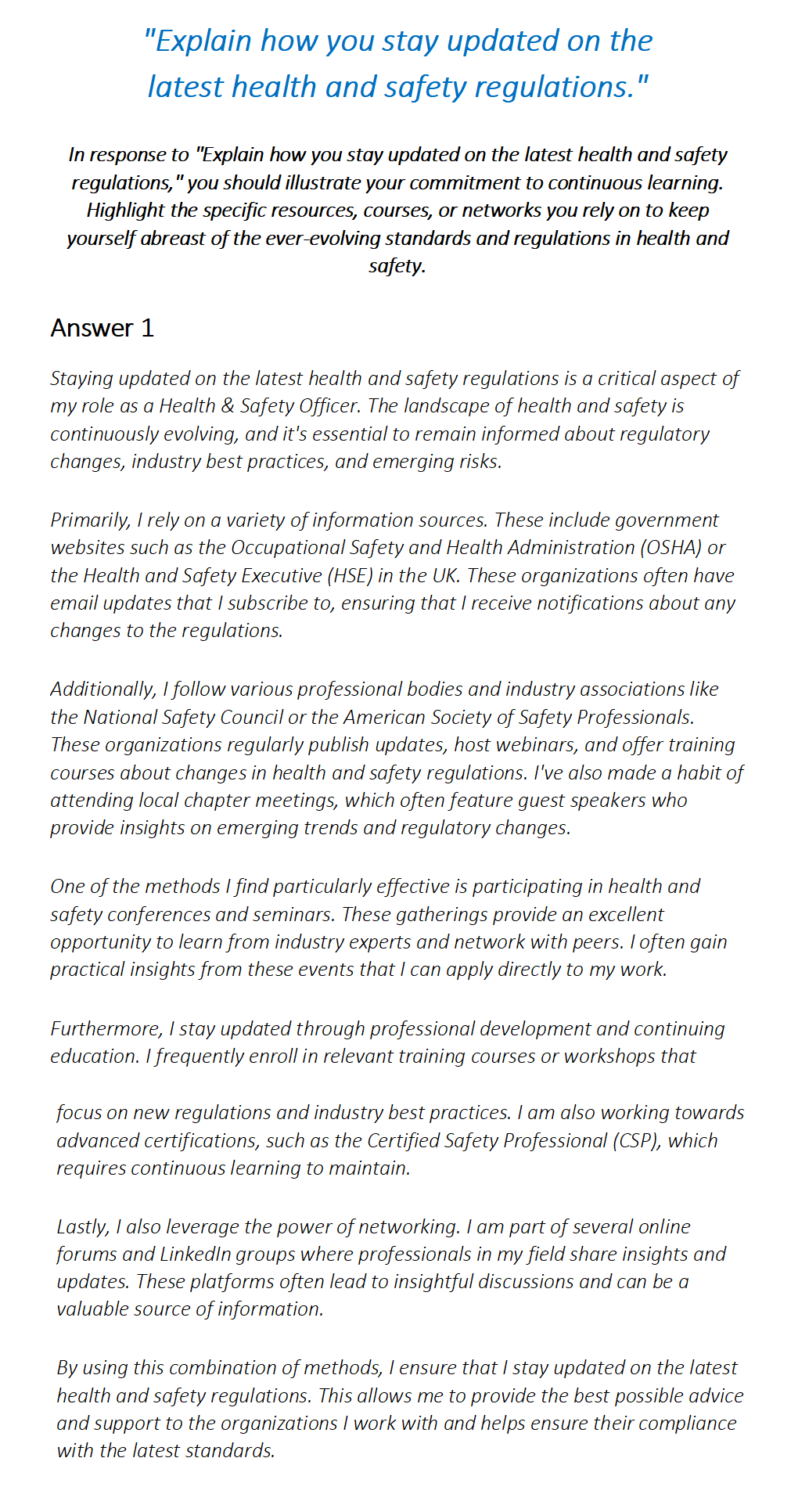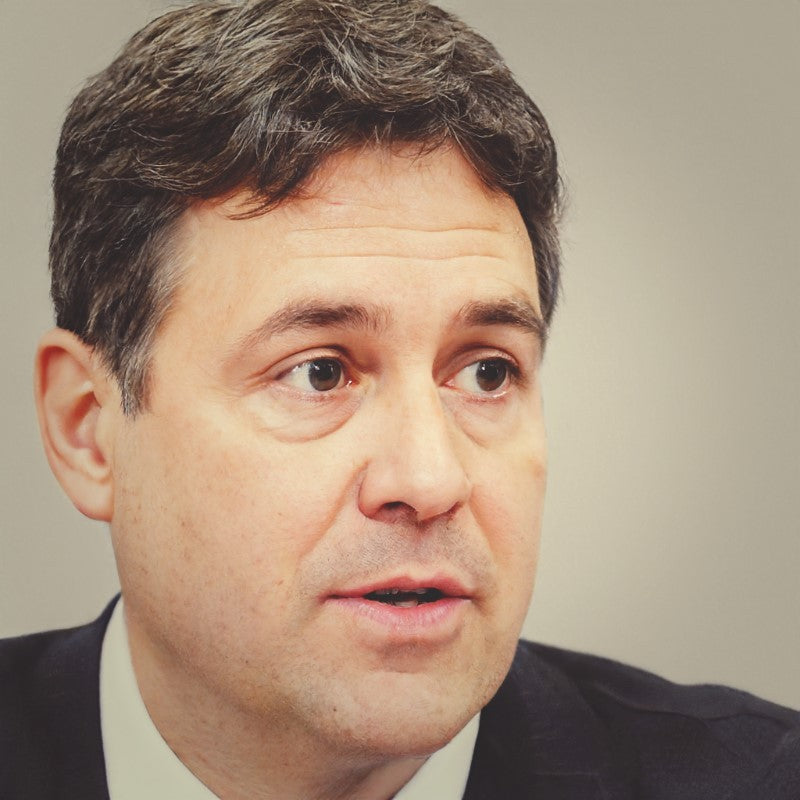 At Interview Detectives, we are led by Mike Jacobsen, a highly experienced recruitment consultant with nearly 30 years of professional expertise. With a deep understanding of the hiring landscape, Mike brings invaluable insights and knowledge to our platform. His extensive background in recruitment enables us to provide you with tailored interview guides and application tips that align with current industry trends. With Interview Detectives, you gain access to proven strategies and techniques to enhance your job application success. Trust in Mike's wealth of experience and embark on your journey towards career triumph.
Need Assistance? Connect with Mike on LinkedIn