Regular price
$63.00 USD
Sale price
$38.00 USD
Unit price
per
Sale
Sold out
 Interview Success: How To Answer Insurance Agent Interview Questions
Are you preparing for an insurance agent job interview and don't know where to start? Well, you're not alone! So many job seekers struggle to find the right answers to complex interview questions. That's why we've created Interview Success: How To Answer Insurance Agent Interview Questions – a comprehensive guide that arms you with over 100 sample answers and much more!
---
🎯 Preparing For Your Insurance Agent Interview 🎯

Getting ready for your insurance agent interview can be nerve-wracking. After all, this is a job role that demands a deep understanding of the industry and a knack for building relationships. How do you demonstrate these qualities in an interview setting? How do you make your answers stand out?
Our guide is designed to take you step-by-step through the preparation process. We'll show you how to structure your answers, how to communicate effectively, and how to showcase your skills and experience in the best possible light. This guide is not just about providing answers – it's about helping you understand what interviewers are looking for and how to exceed their expectations.
---
📘 Inside Our Comprehensive Guide 📘

Here's a peek at what our guide brings to the table:

✅ What The Interviewer Is Looking For When Asking Any Question: This chapter offers insights into the mind of the interviewer – helping you understand their expectations.

✅ How Best to Structure Your Answers: Craft answers that are coherent, concise, and impactful.

✅ How NOT To Answer Interview Questions: Avoid common pitfalls that could cost you the job.

✅ Interview Questions & Sample answers: A vast collection of questions commonly asked during insurance agent interviews, along with expert-crafted answers.

✅ Are you still struggling with interview preparation?: Find practical tips and techniques to enhance your preparation strategy.
---
🔍 Sneak Peek: A look under the cover 🔍
Our guide covers a range of interview questions – from understanding your role to handling tricky customer scenarios. Here's a sample of questions our guide will help you ace:

🔹 "Can you tell me a little about yourself?" This question is more than a casual conversation starter. It's your chance to make a solid first impression. With our guide, you'll learn how to narrate your professional journey effectively, emphasizing key skills and experiences relevant to the role of an insurance agent.

🔹 "Describe your understanding of the role of an Insurance Agent." Understanding your role is the first step to excelling in it. With this question, the interviewer is assessing your comprehension of an insurance agent's duties. Our guide will equip you with a comprehensive and industry-specific definition that shows you've done your homework.

🔹 "Explain how you have dealt with a difficult customer in the past." Insurance agents often deal with customers who are going through a tough time. This question tests your interpersonal skills and resilience. We'll guide you on how to present your experience in a way that shows empathy, patience, and excellent problem-solving skills.

🔹 "How do you stay updated on the latest insurance regulations?" The insurance landscape is ever-changing, making it essential for agents to stay current. This question aims to gauge your commitment to continuous learning. We'll help you demonstrate your proactive approach to staying updated in the industry.

🔹 "What is your strategy for prospecting new clients?" New clients are the lifeblood of any insurance business. This question tests your sales prowess and strategic thinking. With our guide, you'll be able to articulate a compelling strategy that shows your innovative approach and dedication to growth.

Being able to answer these questions accurately and confidently is crucial. Each of these questions is an opportunity to showcase your industry knowledge, sales skills, customer handling ability, and commitment to staying updated – all essential traits for an insurance agent.
---
👥 Meet The Authors 👥
The guide is co-authored by Mike Jacobsen, an experienced career coach, and John Dalton, a seasoned insurance agent with over 15 years of industry experience. Together, they bring a unique blend of expertise, insights, and practical knowledge to ensure you're fully equipped for your insurance agent interview.
---
✅Who Is This Guide For?✅

Whether you're an experienced insurance agent aiming to take the next step in your career or a fresh graduate aspiring to break into the industry, our guide is designed to help you shine in your interview.
"Interview Success: How To Answer Insurance Agent Interview Questions" is a comprehensive, easy-to-follow guide in PDF format with 100+ pages of practical advice and examples. Available for instant download, you can start prepping for your interview immediately!
Take control of your interview success today with our guide. It's not just about passing the interview—it's about acing it!
💥 GET YOUR COPY TODAY AND RECEIVE OUR BEST-SELLING GUIDE AS A LIMITED-TIME BONUS! 🛒
Remember, the best time to start preparing was yesterday, the second best time is NOW! Grab your instant download today and step confidently into your interview. Good luck!

Improve your chances of a successful career! Get your own copy of our Insurance Agent Interview Guide today and unleash your potential.
Plus, if you buy today, you'll also receive our popular guide, "How To Answer The Most Popular Interview Questions (Now with over 250 sample answers!)" at no extra cost (regularly priced at £49). Don't miss out on this great opportunity!
View full details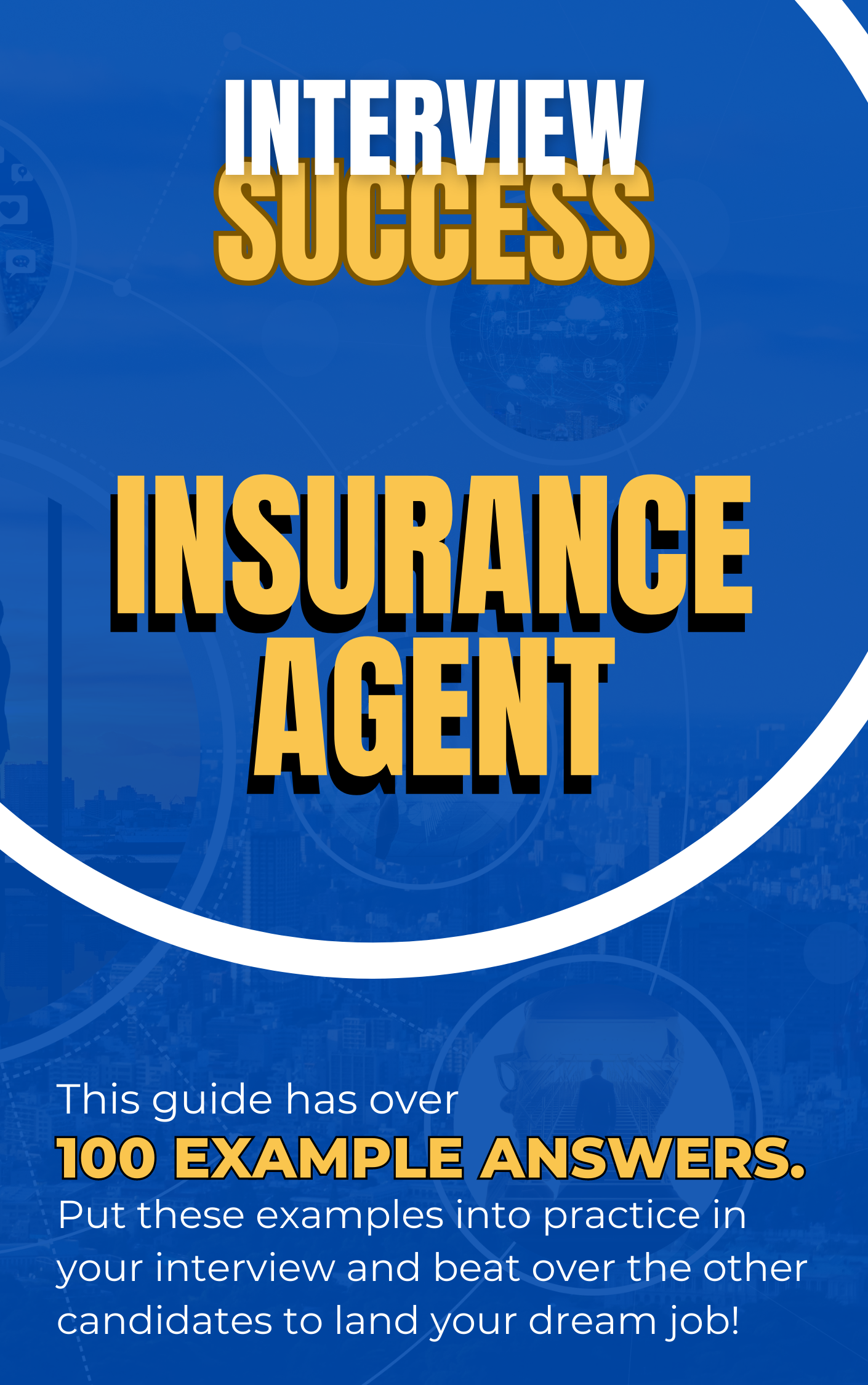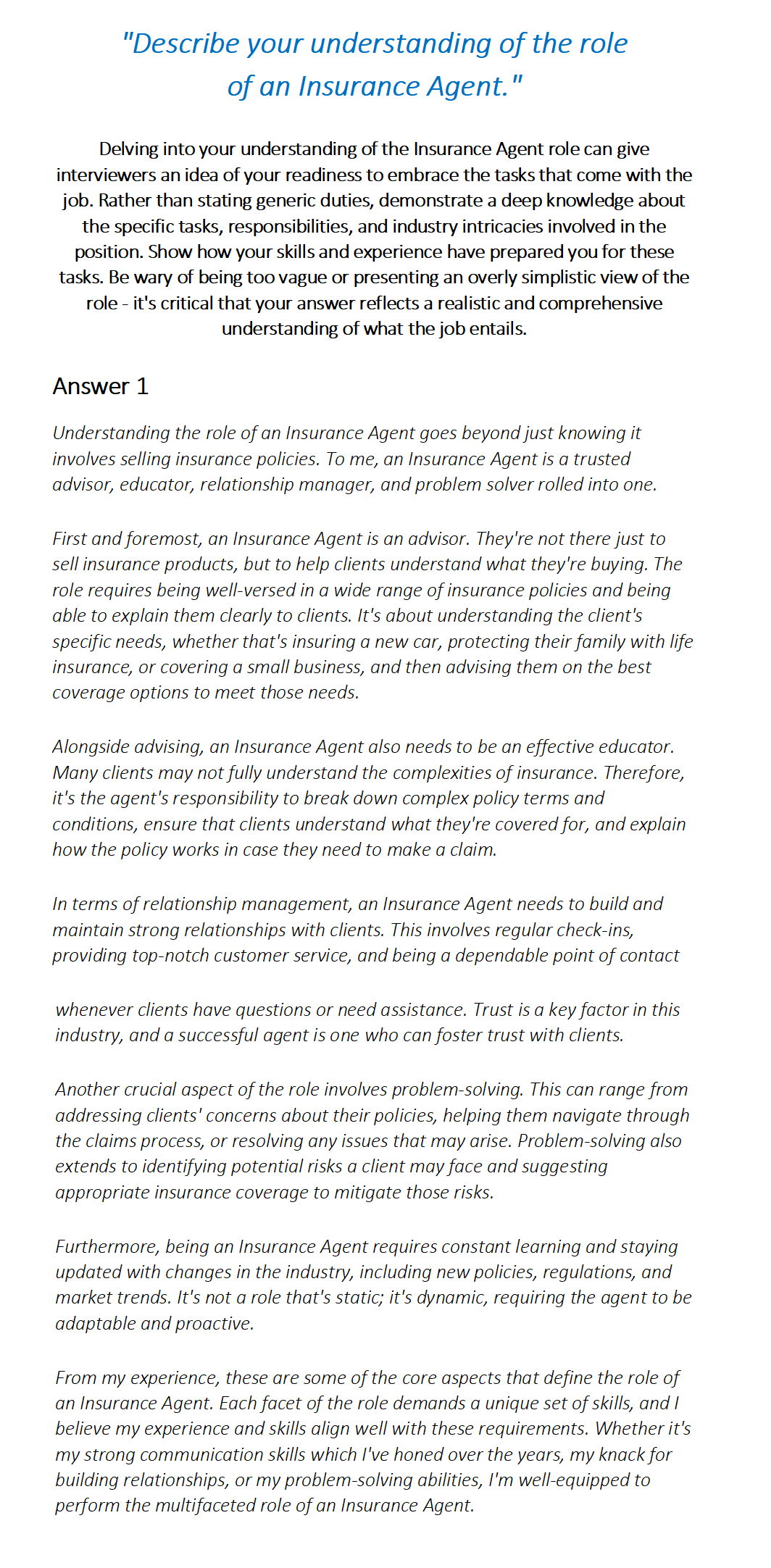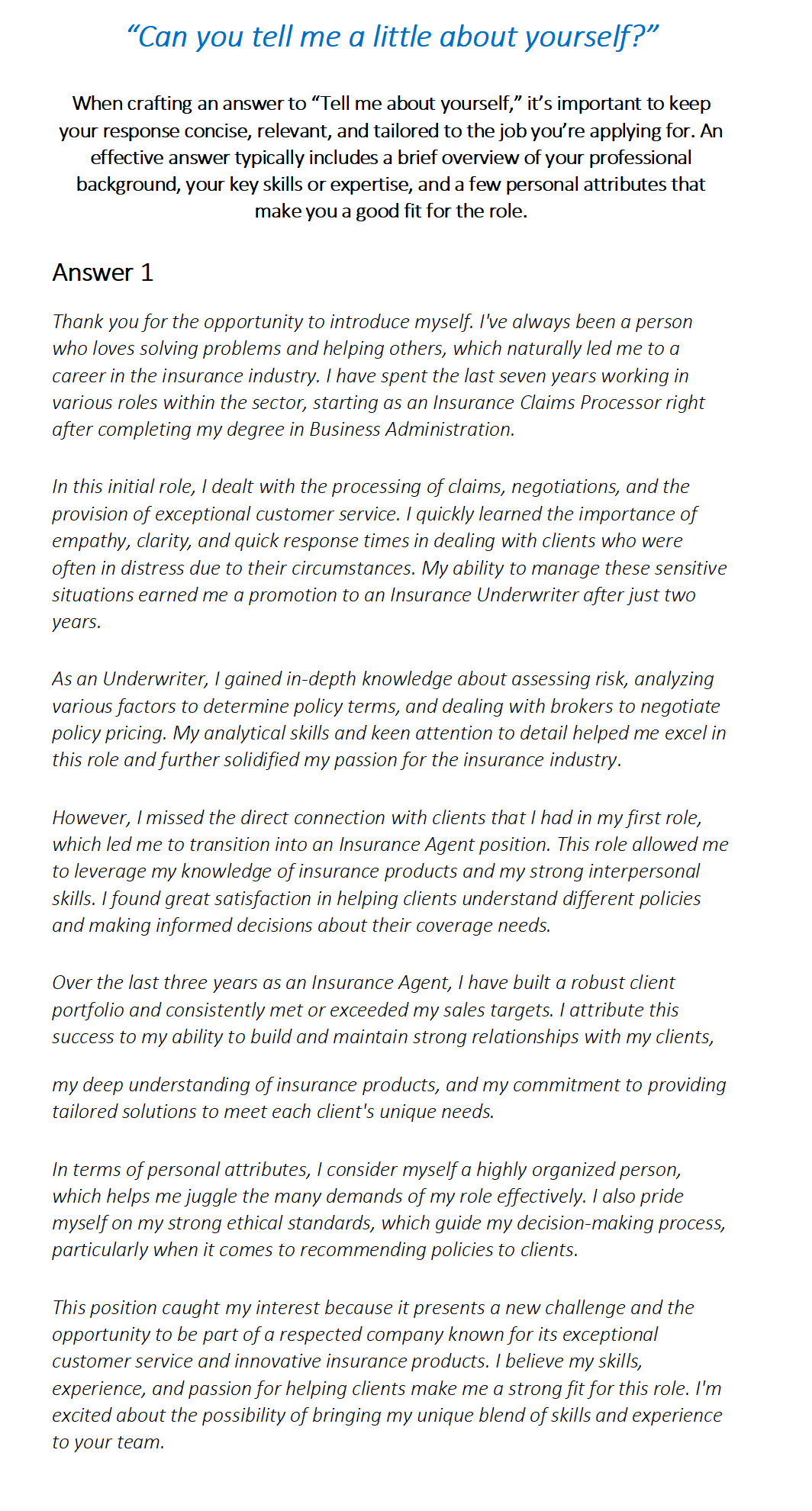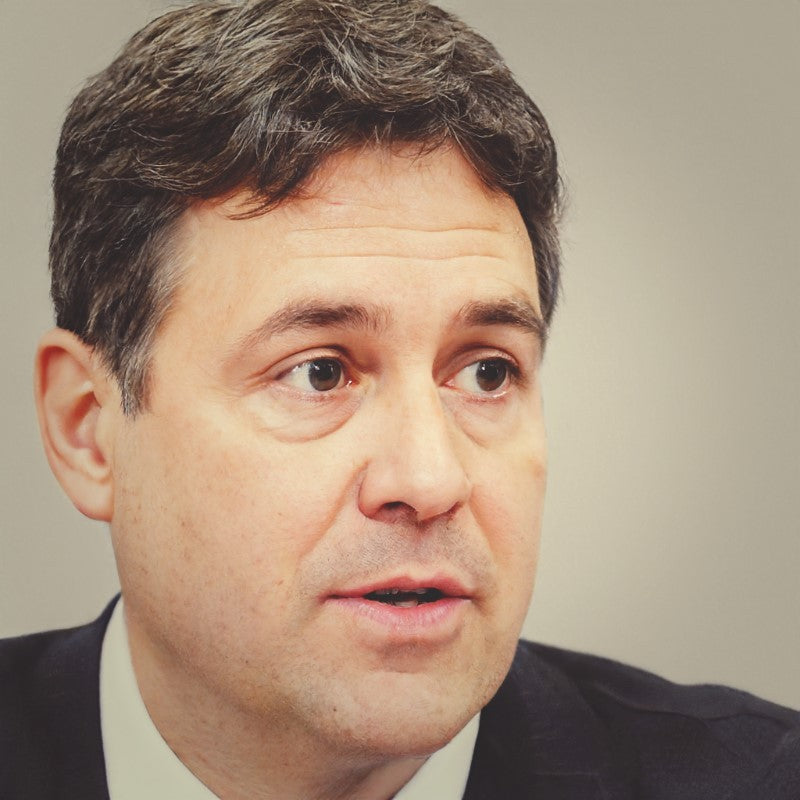 At Interview Detectives, we are led by Mike Jacobsen, a highly experienced recruitment consultant with nearly 30 years of professional expertise. With a deep understanding of the hiring landscape, Mike brings invaluable insights and knowledge to our platform. His extensive background in recruitment enables us to provide you with tailored interview guides and application tips that align with current industry trends. With Interview Detectives, you gain access to proven strategies and techniques to enhance your job application success. Trust in Mike's wealth of experience and embark on your journey towards career triumph.
Need Assistance? Connect with Mike on LinkedIn