Regular price
$63.00 USD
Sale price
$38.00 USD
Unit price
per
Sale
Sold out
 "Interview Success: How To Answer Interior Designer Interview Questions (With Over 100 Samples Answers)"
---
About the Guide

Are you an Interior Designer preparing for your next big interview? Look no further! Our comprehensive guide, titled "Interview Success: How To Answer Interior Designer Interview Questions (With Over 100 Samples Answers)", is tailored specifically for professionals like you.
Get ready to dazzle your interviewers with well-structured and thoughtful answers that resonate with your design philosophies. With this guide, you'll be able to articulate your ideas with confidence, showcase your skills, and land that dream job.
---
What's Inside the Guide?
✅ What The Interviewer Is Looking For When Asking Any Question - Uncover the hidden agenda behind every question and impress your interviewer by hitting the mark every time.
✅ How Best to Structure Your Answers - Learn techniques to frame your answers in a way that conveys your experience and passion for interior design.
✅ How NOT To Answer Interview Questions - Avoid common mistakes that can derail your chances of success.
✅ Interview Questions & Sample Answers - Overcome nervousness with over 100 sample answers to the most commonly asked interview questions in the interior design field.
✅ Staying Up-To-Date with Trends and Tools - Guidance on answering questions related to design trends, sustainability, software tools, and more.
---
Preparing For Your Interior Designer Interview
The interview for an Interior Designer position is unlike any other; it's not just about your qualifications but your vision, creativity, and adaptability. Your interviewers want to see how you think, how you approach problems, and how you connect with clients and colleagues.
With our guide, you'll gain insights into the key areas that interviewers focus on. Learn how to articulate your design philosophy, demonstrate your ability to work within budgets, show your adaptability to client needs, and much more. Whether it's commercial design, residential design, or both, this guide will help you shine in all aspects of the interview process.
---
Sneak Peek: Questions Inside the Guide
🧷"What has been your most challenging design project and how did you handle it?" This question uncovers your ability to navigate complex design challenges. It's an opportunity to showcase your problem-solving skills, creative thinking, and resilience. Share examples where you turned small spaces into functional wonders or met tight deadlines without sacrificing quality.

🧶"How do you approach sustainability in your designs?" Sustainability is no longer an option; it's a necessity. Show your understanding of eco-friendly practices and how you've creatively implemented them. Demonstrate your awareness of global issues, your commitment to responsible design, and your ability to integrate sustainable solutions.

🧵 "Describe your design style." Your design style is your signature. Explain your style to give the interviewer insight into your artistic vision. Whether it's minimalism or infusing traditional elements into modern spaces, discuss how you've applied your style to enhance spaces and satisfy clients.

🧴 "How do you handle disagreements with clients?" Reveal your interpersonal skills, professionalism, and ability to maintain relationships even when disagreements arise. Share real-life examples where you've turned disagreements into constructive conversations.

🧳  "How do you ensure that your designs will meet a client's lifestyle and needs?" Interior design is about creating functional spaces. Highlight your client-centric approach, such as designing kid-friendly spaces for young families or serene environments for wellness spas. Your answers should reflect your ability to listen, understand, and translate client needs.

🫓"Can you describe a time when you exceeded a client's expectations?" Highlight moments where you went above and beyond for a client. Whether sourcing the perfect antique piece or incorporating sentimental elements, share your dedication to excellence.

🫒 "How do you approach designing for small spaces?" Exhibit your creativity and strategic thinking for small spaces. Discuss innovative strategies like clever storage solutions, thoughtful color choices, and multipurpose furniture that you've used to enhance the space's functionality and aesthetics.

These questions, along with many more within the guide, are accompanied by sample answers crafted by our experienced authors. With insights, strategies, and real-life examples, you'll be well-prepared to articulate your ideas, showcase your skills, and stand out as an exceptional Interior Designer.
---
Meet the Authors
Mike Jacobsen: An experienced career coach who specializes in helping professionals articulate their skills and passions during interviews. Mike brings a wealth of knowledge to help you succeed.
Sophia Reynolds: A renowned Interior Designer with over 20 years of experience in both commercial and residential design. Sophia's insights will guide you through the intricacies of the interior design interview process.
---
Instant Download
📥 This guide is a 100+ pages PDF, available for instant download. Grab your copy now, and step into your next interior design interview with confidence and poise.
---
Invest in Your Career Today!
Your dream job is just one click away. With "Interview Success: How To Answer Interior Designer Interview Questions (With Over 100 Samples Answers)", you're not just preparing for an interview; you're investing in your career.
💥 GET YOUR COPY TODAY AND RECEIVE OUR BEST-SELLING GUIDE AS A LIMITED-TIME BONUS! 🛒
Remember, the best time to start preparing was yesterday, the second best time is NOW! Grab your instant download today and step confidently into your interview. Good luck!

Improve your chances of a successful career! Get your own copy of our Interior Designer Interview Guide today and unleash your potential.
Plus, if you buy today, you'll also receive our popular guide, "How To Answer The Most Popular Interview Questions (Now with over 250 sample answers!)" at no extra cost (regularly priced at £49). Don't miss out on this great opportunity!
View full details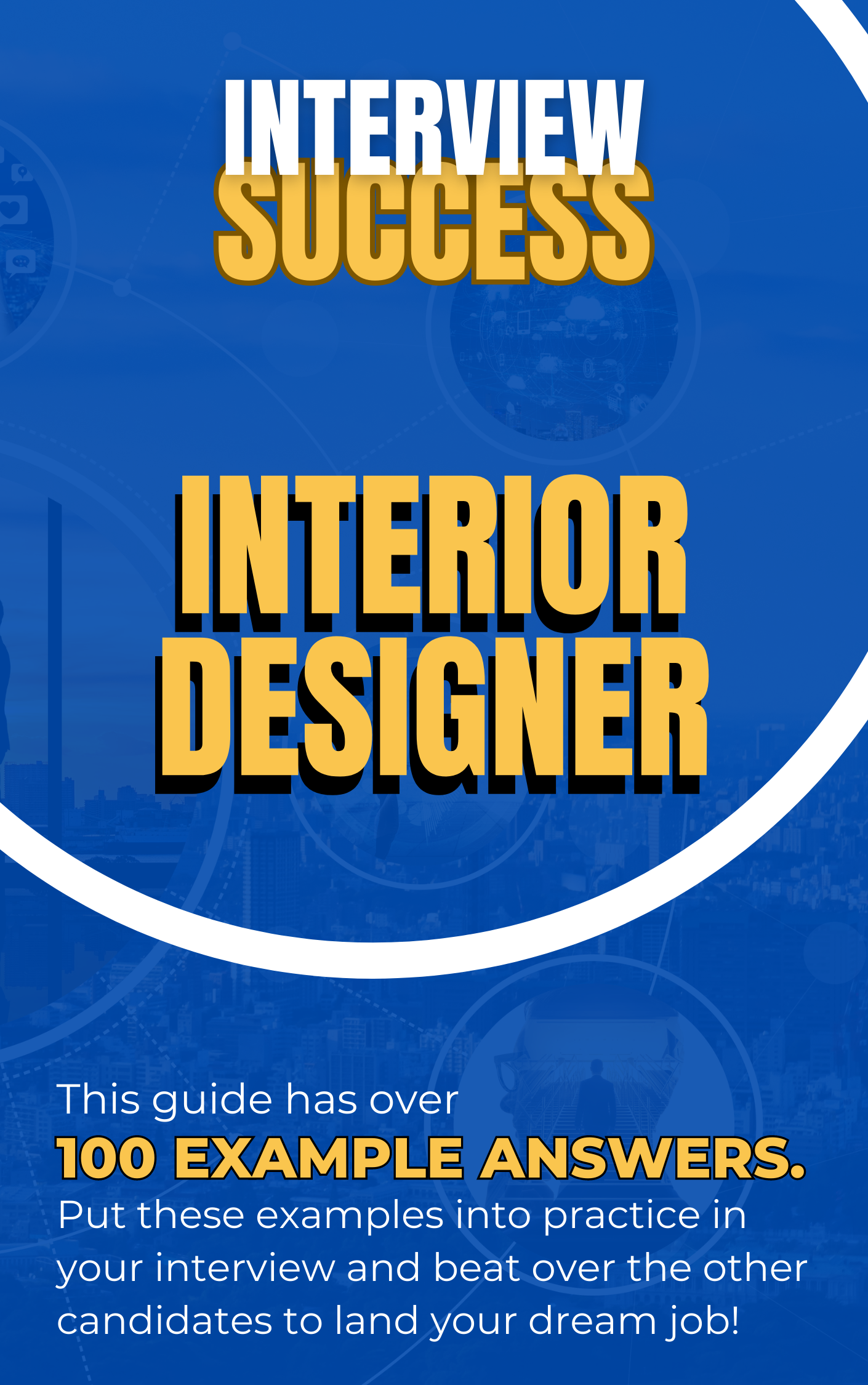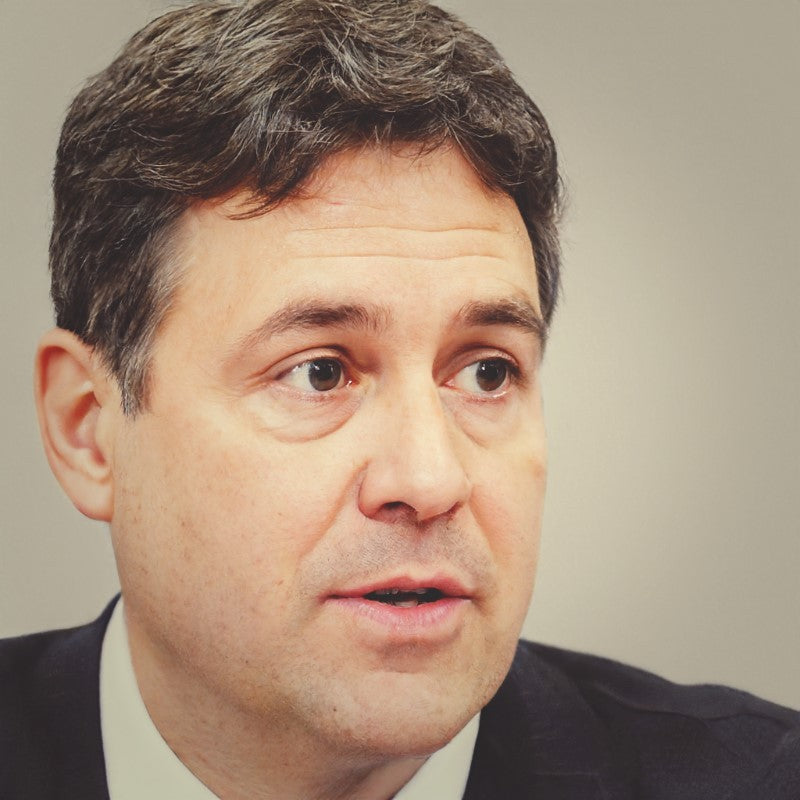 At Interview Detectives, we are led by Mike Jacobsen, a highly experienced recruitment consultant with nearly 30 years of professional expertise. With a deep understanding of the hiring landscape, Mike brings invaluable insights and knowledge to our platform. His extensive background in recruitment enables us to provide you with tailored interview guides and application tips that align with current industry trends. With Interview Detectives, you gain access to proven strategies and techniques to enhance your job application success. Trust in Mike's wealth of experience and embark on your journey towards career triumph.
Need Assistance? Connect with Mike on LinkedIn