Regular price
$64.00 USD
Sale price
$38.00 USD
Unit price
per
Sale
Sold out
🔑

 Your Key to Internal Audit Interview Success! 🎯
You're here because you want to shine in your internal auditor interview, right? You're in the right place! This is the home of your secret weapon, Interview Success: How To Answer Internal Auditor Interview Questions (With Over 100 Sample Answers). It's not just any interview guide - it's your map to the world of successful interviews!
---
Understanding the Role of an Internal Auditor 🔍
Internal auditing is a field that is not for the faint-hearted. It requires precision, knowledge, and a mindset that can view situations objectively. But before you get started, do you really understand what it takes?
In the first section of our guide, we help you understand what the interviewer is looking for when asking any question. Here, we dive deep into the mind of the interviewer. We show you how to put your best foot forward by preparing you for the mindset you need to ace the interview. It's like getting a peek behind the curtain!
---
Here's What's Inside Your Guide to Interview Success! ✨
Our guide is your one-stop solution to all your interview prep woes! It's been crafted by Mike Jacobsen, an experienced career coach, and Alexandra Thorne, a veteran internal auditor, who knows the ropes of the industry. Let's take a sneak peek inside this power-packed guide:
✅ What the interviewer is looking for when asking any question
✅ The best way to structure your answers
✅ Common pitfalls: How NOT to answer interview questions
✅ Overcoming struggles with interview preparation
✅ Extensive section on interview questions & their sample answers
✅ How to maintain your knowledge in relation to changes in accounting standards and regulations
✅ Approach to handling pressure and tight deadlines
✅ Experience with audit software and technologies
✅ And many, many more!
Each of these sections has been created keeping YOU in mind. We understand your struggles and have devised a strategy to help you conquer them.
---
A Sneak Peek at What's Inside! 🔎
We know you're excited! So let's dive right in. Here are a few sample questions from the guide and why they're critical:
1️⃣ "Can you tell me a little about yourself?" - The perfect opener. It sets the tone for the rest of the interview, allowing you to position yourself as the best candidate for the role.
2️⃣ "What interests you about internal auditing?" - This question tests your passion for the field, showing the interviewer whether or not you are truly invested in your career.
3️⃣ "Can you provide an example of when you used data analytics in an audit?" - This question measures your practical skills and how you leverage data to make effective decisions.
4️⃣ "What is your approach to communicating and presenting your findings to management?" - This assesses your communication skills, a key element of the role of an internal auditor.
5️⃣ "How have you influenced a change in process due to an audit finding?" - The answer to this question showcases your impact, strategic thinking and the ability to drive change.
In the guide, we dive deeper into these questions and many more, providing you with detailed strategies and sample answers to help you prepare.
---
Get Your Interview Success Guide Now! 🎁
Our guide is 100+ pages long and comes in a convenient PDF format for instant download. It's time to unlock your potential and leave your mark in the field of internal auditing. Don't miss this opportunity to shine in your interview and secure your dream job. Get your copy of Interview Success: How To Answer Internal Auditor Interview Questions (With Over 100 Sample Answers) now!
💥 GET YOUR COPY TODAY AND RECEIVE OUR BEST-SELLING GUIDE AS A LIMITED-TIME BONUS! 🛒

Remember, the best time to start preparing was yesterday, the second best time is NOW! Grab your instant download today and step confidently into your interview. Good luck!
Improve your chances of a successful career! Get your own copy of our Internal Auditor Interview Guide today and unleash your potential.
Plus, if you buy today, you'll also receive our popular guide, "How To Answer The Most Popular Interview Questions (Now with over 250 sample answers!)" at no extra cost (regularly priced at £49). Don't miss out on this great opportunity!
View full details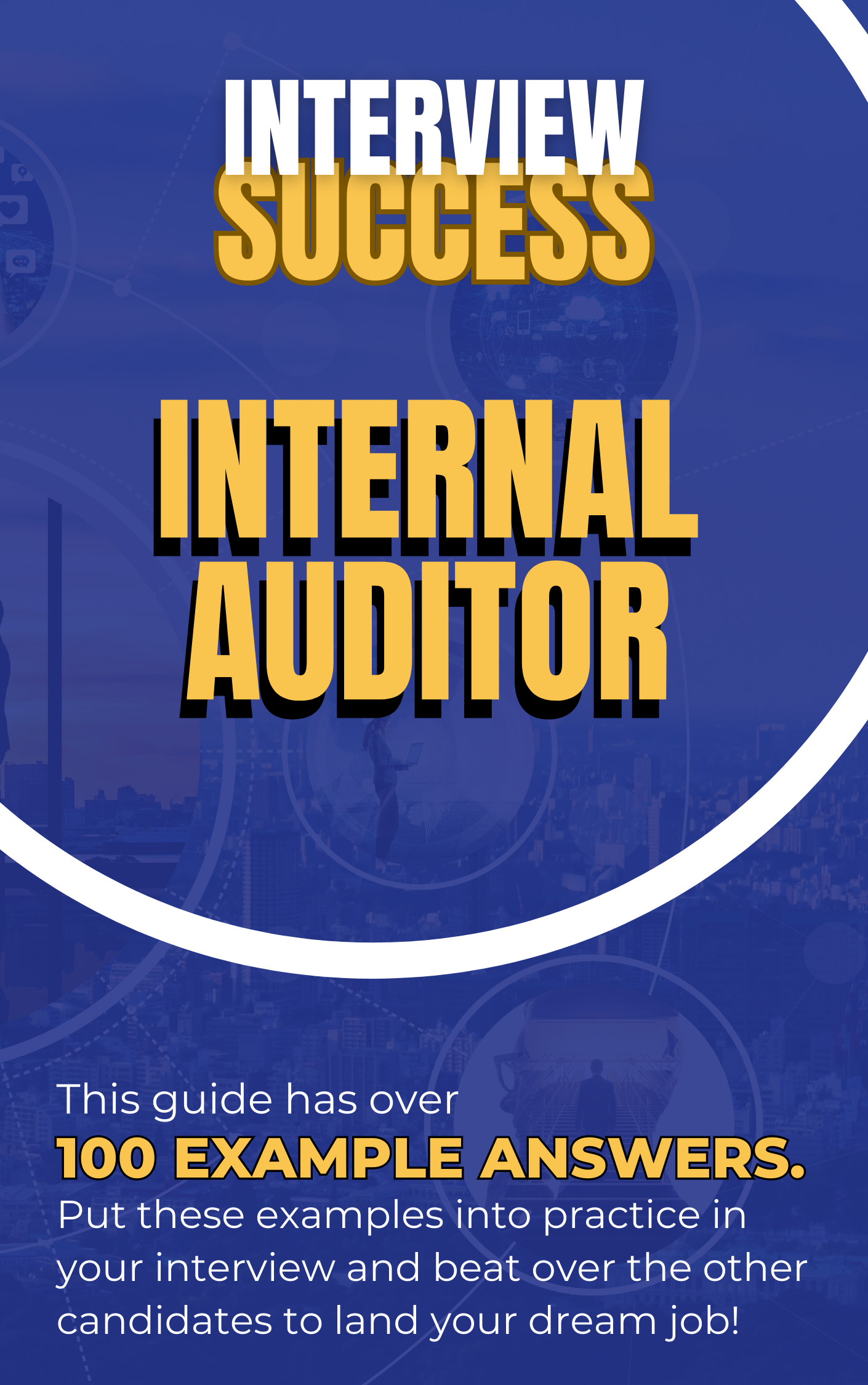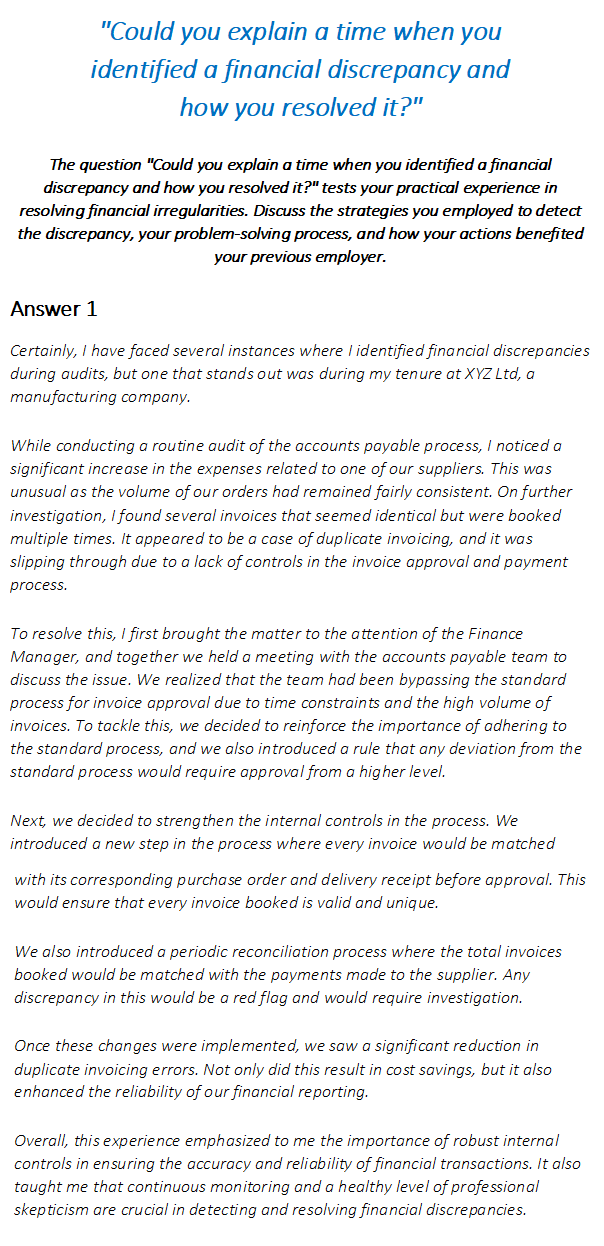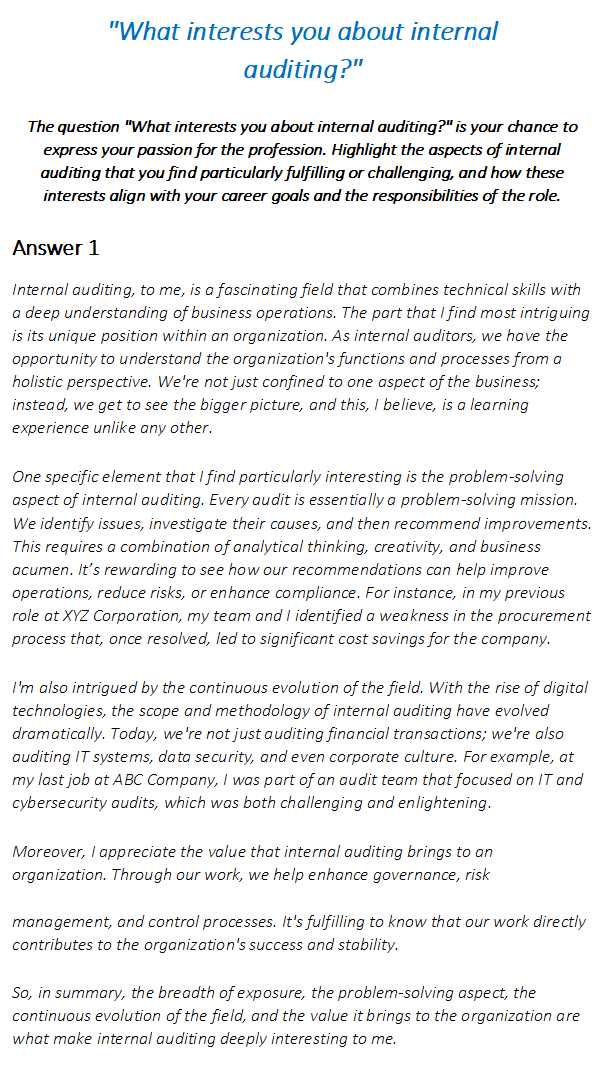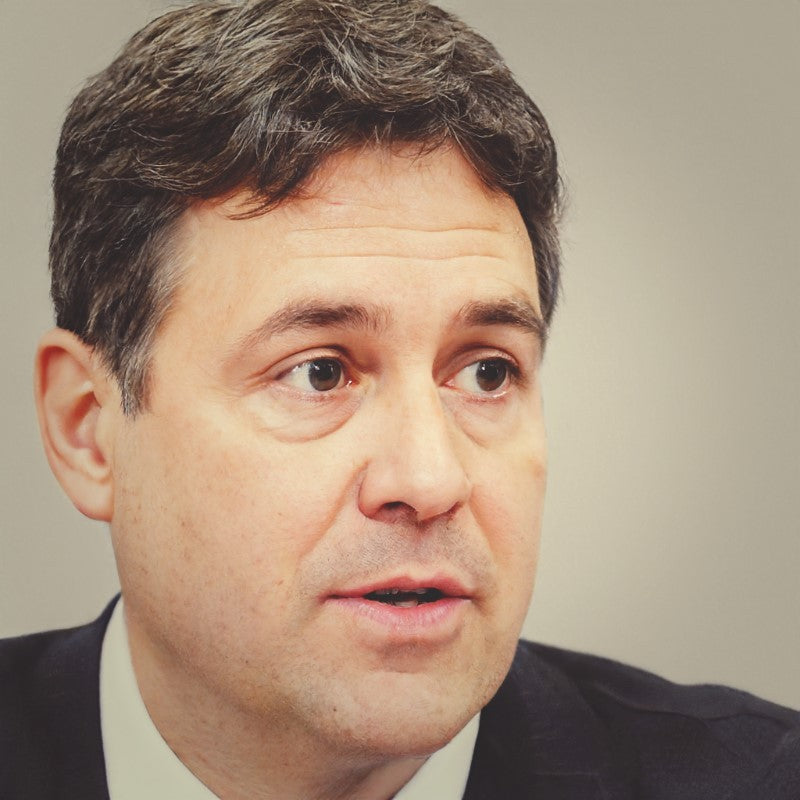 At Interview Detectives, we are led by Mike Jacobsen, a highly experienced recruitment consultant with nearly 30 years of professional expertise. With a deep understanding of the hiring landscape, Mike brings invaluable insights and knowledge to our platform. His extensive background in recruitment enables us to provide you with tailored interview guides and application tips that align with current industry trends. With Interview Detectives, you gain access to proven strategies and techniques to enhance your job application success. Trust in Mike's wealth of experience and embark on your journey towards career triumph.
Need Assistance? Connect with Mike on LinkedIn