Regular price
$63.00 USD
Sale price
$38.00 USD
Unit price
per
Sale
Sold out
 Interview Success: How To Answer Investment Analyst Interview Questions (With Over 100 Sample Answers) 💼
---
🎯 Who is this Guide for? 🎯

Are you an aspiring Investment Analyst seeking to crack your interview? Do you find yourself anxious about how to answer some of the industry's toughest questions? If you're saying YES to these questions, then this guide is your golden ticket to acing your interviews and landing your dream job.
---
🎓 Preparing For Your Investment Analyst Interview 🎓

Your Investment Analyst Interview isn't merely about testing your knowledge; it's about demonstrating your ability to think critically, analyze thoroughly, and communicate effectively. Therefore, thorough preparation is key to set yourself apart from your competition. This guide will cover everything you need to nail the interview and impress your future employers, from understanding what the interviewer is looking for to constructing perfect responses.
---
📚 What's Inside The Guide? 📚

This comprehensive guide is your toolkit to master the Investment Analyst Interview:
✅ Understanding what the interviewer is seeking in any question: Learn the hidden agenda behind every interview question and master the art of responding in a manner that aligns with the interviewer's expectations.
✅ Best practices on structuring your answers: Gain insights into the art of framing articulate, concise, and compelling answers that highlight your abilities and experience.
✅ Pitfalls and how NOT to answer interview questions: Equip yourself with the awareness of common mistakes and pitfalls to avoid during the interview process.
✅ Detailed breakdown of popular interview questions & over 100 sample answers: Master a wide range of potential interview questions, along with over 100 example answers that demonstrate ideal responses.
✅ Industry-specific questions and the rationale behind them: Familiarize yourself with questions tailored for the investment analysis field and understand the intent behind them to craft perfect responses.
✅ Navigating challenging scenarios such as disagreements with a senior analyst or a portfolio manager: Learn the dynamics of workplace conflicts and how to answer questions on disputes or disagreements with a superior.
---
📖 Sneak Peek Inside: Important Questions and Why They Matter 📖

Here's a glimpse of key questions inside the guide, each of which has been designed to assess a specific skill or attribute:
1️⃣ "Can you tell me a little about yourself?" This is your opening statement, your elevator pitch. It's your opportunity to summarize your professional journey, your skills, and your accomplishments in a concise and appealing manner.
2️⃣ "Why are you interested in a career in investment analysis?" Your passion for the field and your motivation to pursue a career in investment analysis is evaluated here. A well-crafted answer can demonstrate your commitment and genuine interest in the profession.
3️⃣ "How do you evaluate investment risk?" This technical question aims to assess your understanding of risk management principles and techniques. Your answer will reveal your ability to balance potential returns with risk to inform smart investment decisions.
4️⃣ "Tell me about a time when you made a successful investment decision. What was your thought process?" Here, the interviewer is looking to understand your decision-making process, problem-solving skills, and the ability to make sound, effective investment decisions.
5️⃣ "What financial modeling techniques are you comfortable with?" This question is designed to test your practical skills and familiarity with key financial modeling techniques, a crucial aspect of the investment analyst role.
---
🤝 Meet the Authors 🤝

Your guide has been meticulously crafted by two experts in the field - Mike Jacobsen, an experienced career coach with a track record of guiding countless candidates to interview success, and Sophia Anderson, a seasoned Investment Analyst with over 15 years in the industry.
Mike Jacobsen's unique insights from his extensive coaching experience combined with Sophia Anderson's hands-on knowledge of Investment Analysis make this guide the comprehensive bible to ace your Investment Analyst interview.
---
🚀 Get Started Today! 🚀

Don't wait to take the next step in your career journey. Download your copy of Interview Success: How To Answer Investment Analyst Interview Questions (With Over 100 Sample Answers) and start preparing for your interview today!
Success is just one click away. Empower yourself with the knowledge and confidence to ace your Investment Analyst Interview. 🌟
 💥 GET YOUR COPY TODAY AND RECEIVE OUR BEST-SELLING GUIDE AS A LIMITED-TIME BONUS! 🛒
Remember, the best time to start preparing was yesterday, the second best time is NOW! Grab your instant download today and step confidently into your interview. Good luck!

Improve your chances of a successful career! Get your own copy of our Investment Analyst Interview Guide today and unleash your potential.
Plus, if you buy today, you'll also receive our popular guide, "How To Answer The Most Popular Interview Questions (Now with over 250 sample answers!)" at no extra cost (regularly priced at £49). Don't miss out on this great opportunity!
View full details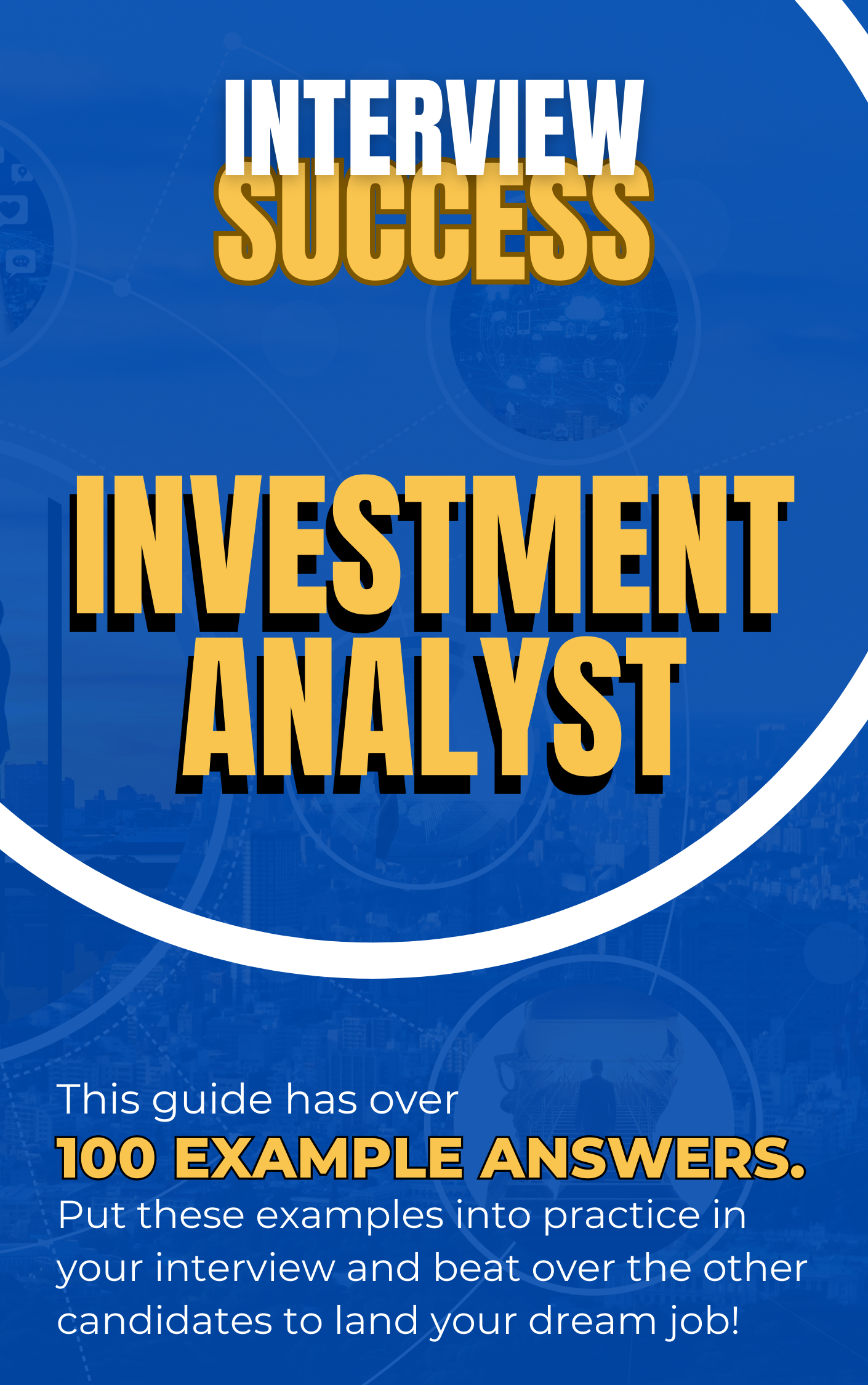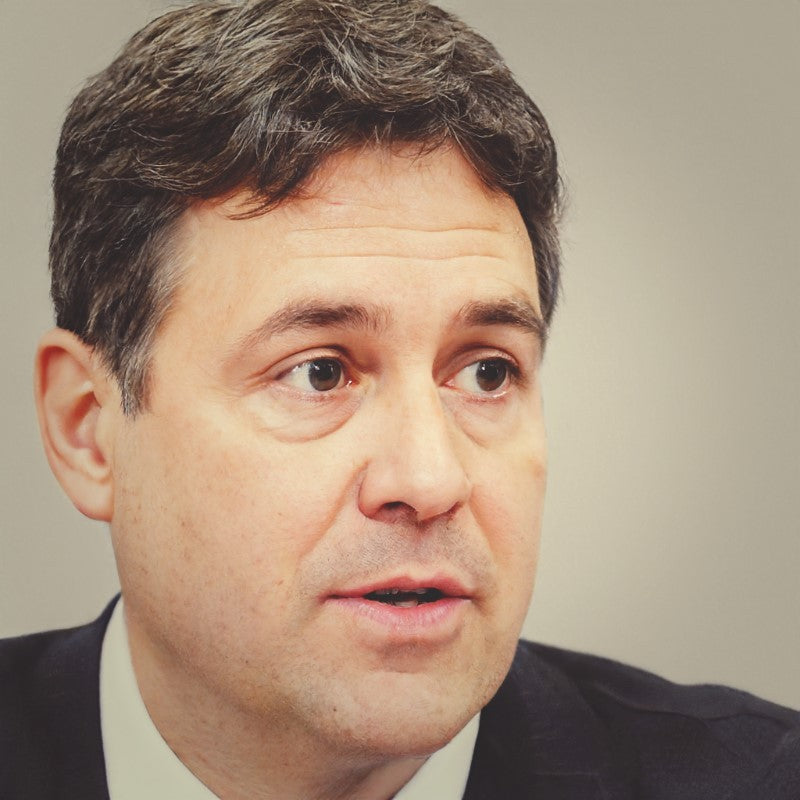 At Interview Detectives, we are led by Mike Jacobsen, a highly experienced recruitment consultant with nearly 30 years of professional expertise. With a deep understanding of the hiring landscape, Mike brings invaluable insights and knowledge to our platform. His extensive background in recruitment enables us to provide you with tailored interview guides and application tips that align with current industry trends. With Interview Detectives, you gain access to proven strategies and techniques to enhance your job application success. Trust in Mike's wealth of experience and embark on your journey towards career triumph.
Need Assistance? Connect with Mike on LinkedIn