Regular price
$63.00 USD
Sale price
$38.00 USD
Unit price
per
Sale
Sold out
 Unlock the Secrets to Investment Banking Interview Success with Our Comprehensive Guide!
Welcome to the ultimate guide that will set you on the path to acing your investment banking interview. With insights from career coach Mike Jacobsen and an experienced Investment Banker, Richard Harmon, this guide offers you everything you need to stand out in the highly competitive field of investment banking.
Interview Success: How To Answer Investment Banker Interview Questions (With Over 100 Sample Answers) is a 100+ page PDF available for instant download. Let's explore what's inside this valuable resource!
---

Preparing For Your Investment Banker Interview
The road to landing a role in investment banking is paved with challenges, intricate questions, and an intense selection process. Our guide prepares you for this rigorous journey by focusing on understanding the job role, crafting impeccable answers, and arming you with strategies that exhibit your strengths, skills, and commitment to the field.
With guidance on what the interviewer is seeking, ways to structure your answers, and crucial mistakes to avoid, this guide prepares you to handle the interview with poise and confidence. Whether you're a fresh graduate or an experienced professional, the insights in this guide will make you an irresistible candidate.
---

What's Inside the Guide? ✅

✅ Understanding the Interviewer's Perspective: Decode what's behind the questions and tailor your responses accordingly.

✅ Structuring Your Answers Like a Pro: Learn the art of presenting crisp, engaging, and persuasive answers.

✅ Avoiding Common Pitfalls: Don't fall into common traps. Know what NOT to say in an interview.

✅ Interview Questions & Sample Answers: From self-introduction to complex market trends, we've got you covered!

✅ Special Focus on Investment Banking: We dive deep into the specifics of investment banking, ensuring you shine in every aspect of the interview.
---
Sneak Peek: A look under the cover
Our guide offers an exhaustive list of questions and sample answers. Here's a glimpse of what you'll find inside, along with explanations of why these questions are pivotal:

🔍 "Can you tell me a little about yourself?" – This isn't just a casual ice-breaker; it's an opportunity to set the stage for the interview. Here, you need to concisely outline your background, focusing on aspects most relevant to investment banking. It's your chance to create a strong first impression and guide the conversation in a direction that highlights your strengths.

🔍 "What interests you about investment banking?" – This question dives into your motivations and alignment with the field. The interviewer is looking to uncover your passion for investment banking, understand your grasp of the industry, and assess whether you're in it for the long haul. Answering this question well demonstrates both your enthusiasm and your knowledge of what investment banking truly entails.

🔍 "Describe a challenging situation you've faced and how you handled it." – Life in investment banking is filled with challenges. With this question, the interviewer assesses your problem-solving skills, ability to handle stress, and your grace under pressure. By providing a concrete example, you have the opportunity to showcase how you've successfully navigated a tough situation, reflecting the qualities they seek in an investment banker.

🔍 "What's your investment philosophy?" – Your investment philosophy speaks volumes about how you approach financial decisions, risk management, and align with potential clients. This question allows the interviewer to gauge whether your investment philosophy aligns with the firm's values and strategies. A well-crafted answer can illustrate your analytical capabilities and your thoughtfulness in approaching investment opportunities.

🔍 "How do you handle stress and high-pressure situations?" – Stress is a constant companion in the world of investment banking. This question aims to uncover your coping strategies and resilience. A candid response that shares how you've handled real-life stressful scenarios, coupled with reflection on what you've learned from those experiences, will highlight your readiness for the demands of the role. It's not just about surviving the pressure but thriving in it, turning challenges into opportunities for growth.
---
Meet the Authors
Mike Jacobsen, an experienced career coach, has dedicated his life to guiding professionals in achieving their career goals. His insights into the recruitment process and keen understanding of the industry have shaped countless successful careers.

Richard Harmon is not just an experienced Investment Banker but also an excellent mentor. With years of hands-on experience, his understanding of the investment banking landscape is unparalleled. Together, they have crafted a guide that is both informative and practical.
---
GET YOUR COPY TODAY...

Your investment banking career is just a click away. Grab your copy of Interview Success: How To Answer Investment Banker Interview Questions (With Over 100 Sample Answers) and take a decisive step towards your dream job in investment banking.
Instant download available. Your gateway to success awaits!
...AND RECEIVE OUR BEST-SELLING GUIDE AS A LIMITED-TIME BONUS! 🛒
Remember, the best time to start preparing was yesterday, the second best time is NOW! Grab your instant download today and step confidently into your interview. Good luck!

Improve your chances of a successful career! Get your own copy of our Investment Banker Interview Guide today and unleash your potential.
Plus, if you buy today, you'll also receive our popular guide, "How To Answer The Most Popular Interview Questions (Now with over 250 sample answers!)" at no extra cost (regularly priced at £49). Don't miss out on this great opportunity!
View full details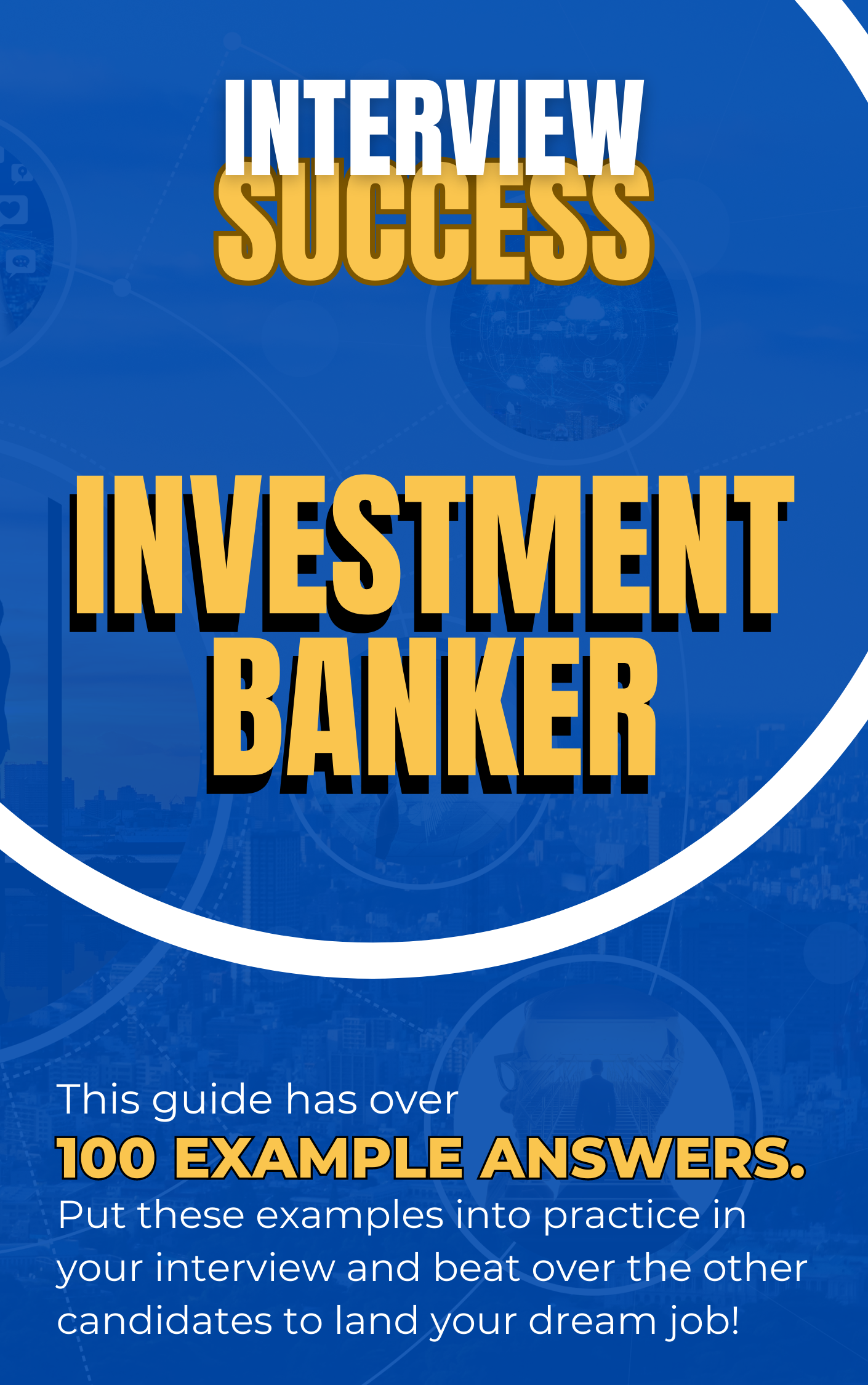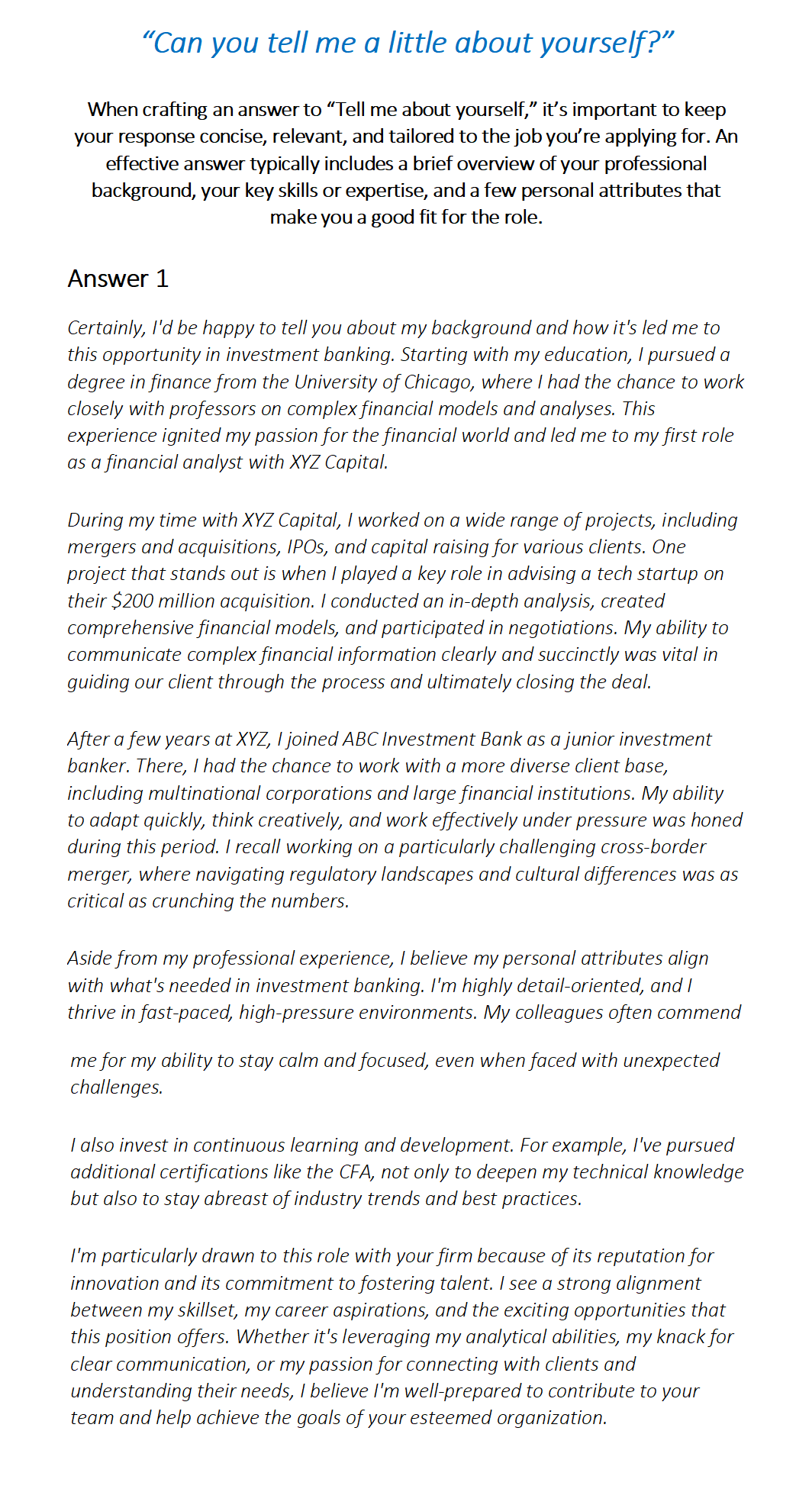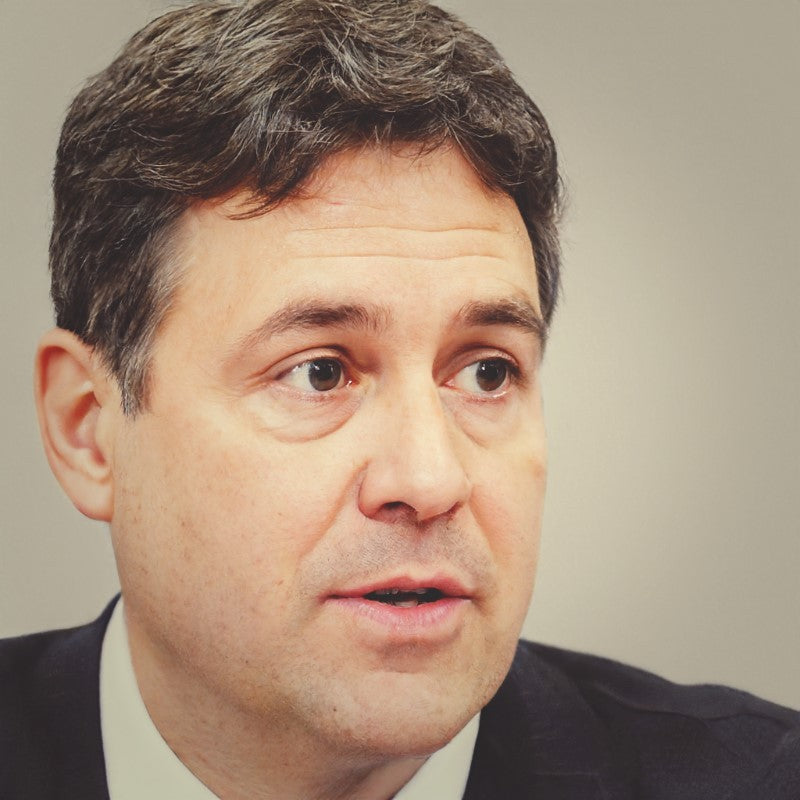 At Interview Detectives, we are led by Mike Jacobsen, a highly experienced recruitment consultant with nearly 30 years of professional expertise. With a deep understanding of the hiring landscape, Mike brings invaluable insights and knowledge to our platform. His extensive background in recruitment enables us to provide you with tailored interview guides and application tips that align with current industry trends. With Interview Detectives, you gain access to proven strategies and techniques to enhance your job application success. Trust in Mike's wealth of experience and embark on your journey towards career triumph.
Need Assistance? Connect with Mike on LinkedIn