Regular price
$64.00 USD
Sale price
$38.00 USD
Unit price
per
Sale
Sold out
 YOUR ONE-STOP GUIDE TO ACING YOUR LEGISLATIVE ASSISTANT INTERVIEW🔥
Welcome to "Interview Success: How To Answer Legislative Assistant Interview Questions (With Over 100 Sample Answers)", your key to unlocking the door to your dream job. This guide is the ultimate companion for all legislative assistant job seekers, regardless of your experience level.
---
📚 WHAT'S INSIDE THIS GUIDE 📚
📌 Understand what the interviewer is looking for with each question: This knowledge is crucial to formulating answers that not only respond to the question at hand but also address underlying concerns.
📌 Master the art of structuring your answers: We provide an easy-to-follow framework that ensures your answers are concise, engaging, and impactful.
📌 Learn how NOT to answer interview questions: Avoid common pitfalls and red flags that can derail an otherwise great interview.
📌 In-depth breakdown of common interview questions, including sample answers: With over 100 sample answers, you'll be well-equipped to handle any question thrown your way.
---
🎯 PREPARING FOR YOUR LEGISLATIVE ASSISTANT INTERVIEW 🎯
A legislative assistant role requires a unique blend of skills, including policy understanding, excellent communication abilities, and stellar organizational talents. Therefore, preparing for an interview for this position can be daunting. However, with our guide in your hands, you can navigate this challenge with confidence. We focus not only on helping you craft great responses but also understanding the unique requirements of the role and showcasing how your skills align with them.
---
🕵️ SNEAK PEEK: QUESTIONS YOU'LL MASTER 🕵️
Navigating through an interview is like walking through a minefield. However, with our comprehensive guide, you will not only walk with confidence but also learn to turn the most challenging questions into opportunities that amplify your skills and capabilities. Let's delve deeper into some of these questions:
🔸 "Can you tell me a little about yourself?" This is often the opening salvo of any interview. It seems simple, but it's an opportunity to craft a narrative about your professional journey. Our guide will help you create a compelling, concise, and focused answer that will set the tone for the rest of the interview.
🔸 "Tell me about your understanding of the role of a Legislative Assistant." With this question, interviewers are assessing whether you truly understand the responsibilities and tasks associated with the role. We'll provide you with insider knowledge on the realities of the job, ensuring your answer demonstrates your readiness and enthusiasm.
🔸 "What is your experience with policy research and drafting?" As a key aspect of a Legislative Assistant's role, your ability to conduct detailed policy research and draft precise legislative documents is vital. This guide will help you to articulate your experience and transferable skills in a compelling and relevant manner.
🔸 "Describe a time when you had to brief a senior staff member or legislator on a complex issue." Clear and concise communication, especially when explaining complex legislative matters, is essential for a Legislative Assistant. This question allows you to demonstrate your communication skills. With our guide, you'll learn how to structure your answer and showcase your abilities effectively.
🔸 "How do you stay informed about current legislative issues and trends?" This question gauges your passion and initiative in keeping up-to-date with the ever-changing legislative landscape. Our guide will provide tips on how to showcase your proactive approach to staying informed and your passion for legislative work.
Remember, these questions are not hurdles but a chance to spotlight your skills and potential. Our guide empowers you to tackle these and many other interview questions, setting you up for success. Get ready to handle your interview with confidence and charisma!
---
👥 MEET THE AUTHORS 👥
"Interview Success: How To Answer Legislative Assistant Interview Questions" is the product of a unique collaboration between Mike Jacobsen, an experienced career coach, and Jane Siduoli, a seasoned Legislative Assistant.
Mike's wealth of experience in guiding individuals through their career paths, combined with Jane's in-depth understanding of the legislative environment, has culminated in a guide that is practical, relevant, and tailored specifically to the role of a Legislative Assistant.
---
🎁 ORDER YOUR COPY TODAY 🎁
With over 100 pages of comprehensive content, this guide is an invaluable tool that can help propel you to the top of the candidate list. It's available in PDF format for instant download, so you can start preparing right away. Invest in your future and order "Interview Success: How To Answer Legislative Assistant Interview Questions" today!
Your career success is our success. We're with you every step of the way.
 💥 GET YOUR COPY TODAY AND RECEIVE OUR BEST-SELLING GUIDE AS A LIMITED-TIME BONUS! 🛒
Remember, the best time to start preparing was yesterday, the second best time is NOW! Grab your instant download today and step confidently into your interview. Good luck!

Improve your chances of a successful career! Get your own copy of our Legislative Assistant Interview Guide today and unleash your potential.
Plus, if you buy today, you'll also receive our popular guide, "How To Answer The Most Popular Interview Questions (Now with over 250 sample answers!)" at no extra cost (regularly priced at £49). Don't miss out on this great opportunity!
View full details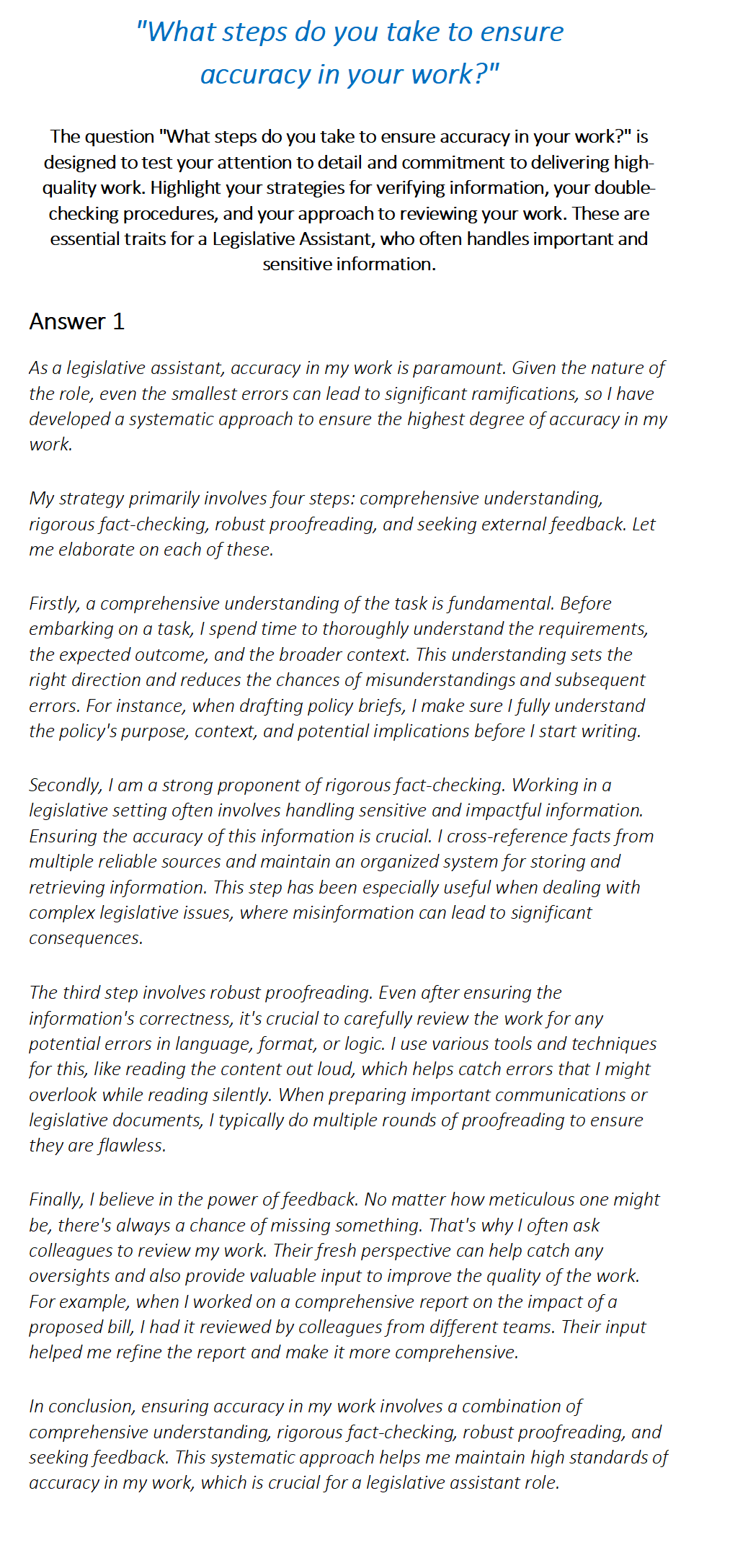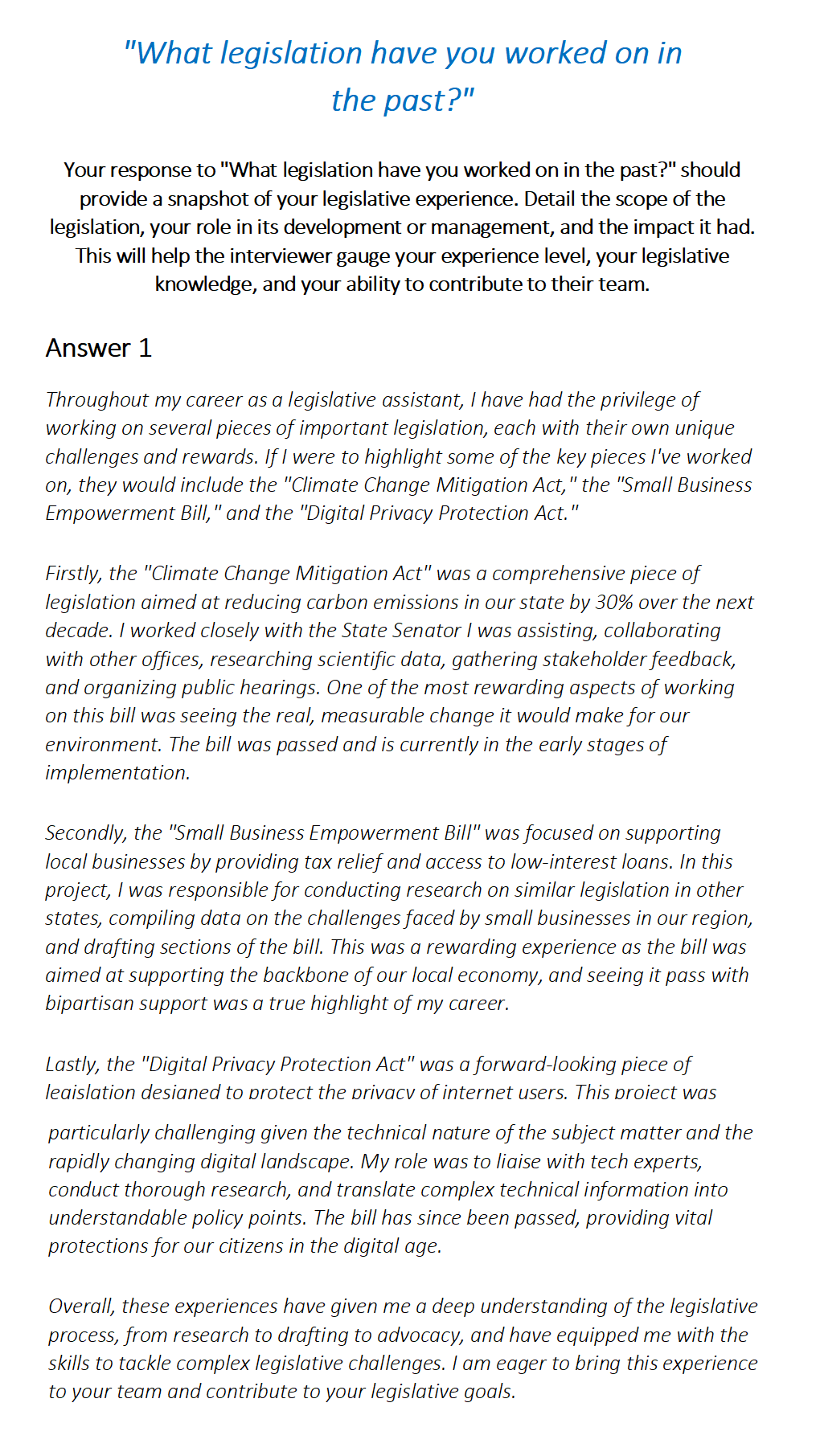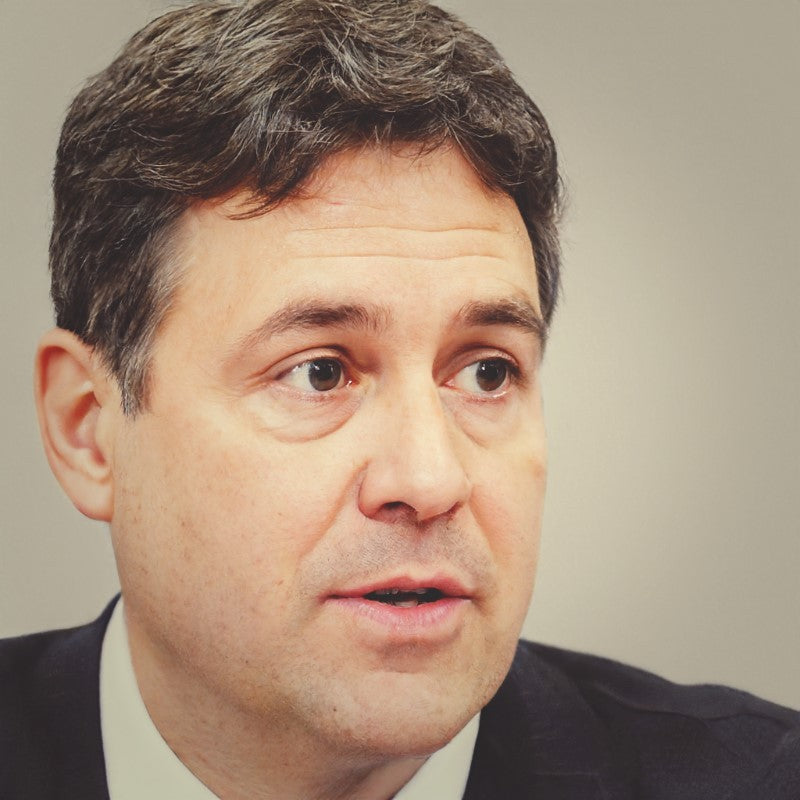 At Interview Detectives, we are led by Mike Jacobsen, a highly experienced recruitment consultant with nearly 30 years of professional expertise. With a deep understanding of the hiring landscape, Mike brings invaluable insights and knowledge to our platform. His extensive background in recruitment enables us to provide you with tailored interview guides and application tips that align with current industry trends. With Interview Detectives, you gain access to proven strategies and techniques to enhance your job application success. Trust in Mike's wealth of experience and embark on your journey towards career triumph.
Need Assistance? Connect with Mike on LinkedIn