Regular price
$63.00 USD
Sale price
$38.00 USD
Unit price
per
Sale
Sold out
"
Interview Success: How To Answer Librarian Interview Questions (With Over 100 Samples Answers)
,"
Have you ever found yourself sweating bullets before a librarian interview, unsure of what to expect and how to prepare? Worry no more! Our comprehensive guide, "Interview Success: How To Answer Librarian Interview Questions (With Over 100 Samples Answers)," is here to turn those nerves into confidence. This 100+ page PDF guide, available for instant download, is packed with insights and sample answers tailored specifically for aspiring librarians. Here's a breakdown of what awaits you:
---
Preparing For Your Librarian Interview

Preparing for a librarian interview is more than just reviewing common questions; it's about understanding the role, the library's needs, and how you fit into the big picture. Our guide delves into the specificities of the librarian job role, helping you understand what interviewers look for and how to portray yourself as the perfect candidate. The strategies and insights in this section will equip you to handle even the most unexpected questions with poise.
---
✅ What's Inside the Guide

Our guide covers a range of essential topics, ensuring that you leave no stone unturned in your preparation. Here's what you'll find inside:

✅ What The Interviewer Is Looking For When Asking Any Question - Grasp the underlying motives behind every question.

✅ How Best to Structure Your Answers - Learn to craft compelling responses.

✅ How NOT To Answer Interview Questions - Avoid common pitfalls that could sabotage your chances.

✅ Interview Questions & Sample answers - Familiarize yourself with specific questions and ideal responses.

✅ Are you still struggling with interview preparation? - Extra tips and resources to address lingering uncertainties.
---
Sneak Peek: Important Questions & Why They Matter

Your upcoming librarian interview is more than just a series of questions; it's an opportunity to showcase your understanding, skills, and passion for the profession. Below is a sneak peek into some of the critical questions contained in our guide and explain why being able to answer them correctly is crucial:

1️⃣ "Can you tell me a little about yourself?" - This question helps interviewers understand your personality and professional background. A well-crafted answer can set the tone for the entire interview, making it essential to highlight aspects that align with the librarian role.

2️⃣ "Why do you want to be a librarian?" - Your motivation for choosing this career path speaks volumes about your commitment and enthusiasm. By aligning your passion with the library's goals, you can demonstrate that you're in it for the right reasons.

3️⃣ "What experience do you have working with library systems or databases?" - In an increasingly digital world, librarians must be proficient with various systems. Showcasing your technical expertise will highlight your readiness to handle modern library operations.

4️⃣ "How do you promote literacy and encourage reading?" - Libraries are at the forefront of promoting literacy. Detailing your strategies for engaging readers of all ages will underscore your alignment with this fundamental library mission.

5️⃣ "What is your approach to handling difficult patrons?" - Customer service is key in a library setting. Articulating your approach to handling challenging interactions proves your ability to maintain a positive environment.

6️⃣ "What are your thoughts on the role of technology in today's libraries?" - Understanding the intersection of technology and libraries is essential. Your insights into leveraging technology to enhance services can position you as a forward-thinking candidate.

7️⃣ "How do you organize and prioritize your work?" - Organization and prioritization are vital for efficient library management. By detailing your strategies, you'll demonstrate your ability to juggle various tasks without losing focus on what's important.

Understanding these questions and how to respond to them is vital in portraying yourself as a well-prepared and thoughtful candidate. Our guide dives deep into these questions and many more, providing over 100 sample answers to arm you with the knowledge and confidence you need.
---
Meet the Authors: Mike Jacobsen & Jennifer Wallace

Mike Jacobsen is an experienced career coach who has helped hundreds of professionals succeed in their job interviews. His insights into the interviewing process are second to none.
Jennifer Wallace is an accomplished librarian with over 15 years of experience in various library settings. Her insider knowledge of the librarian role brings authenticity and depth to the guide.
Together, they have crafted a guide that marries practical wisdom with genuine understanding of the librarian profession.
💥 GET YOUR COPY TODAY AND RECEIVE OUR BEST-SELLING GUIDE AS A LIMITED-TIME BONUS! 🛒
Remember, the best time to start preparing was yesterday, the second best time is NOW! Grab your instant download today and step confidently into your interview. Good luck!

Improve your chances of a successful career! Get your own copy of our Librarian Interview Guide today and unleash your potential.
Plus, if you buy today, you'll also receive our popular guide, "How To Answer The Most Popular Interview Questions (Now with over 250 sample answers!)" at no extra cost (regularly priced at £49). Don't miss out on this great opportunity!
View full details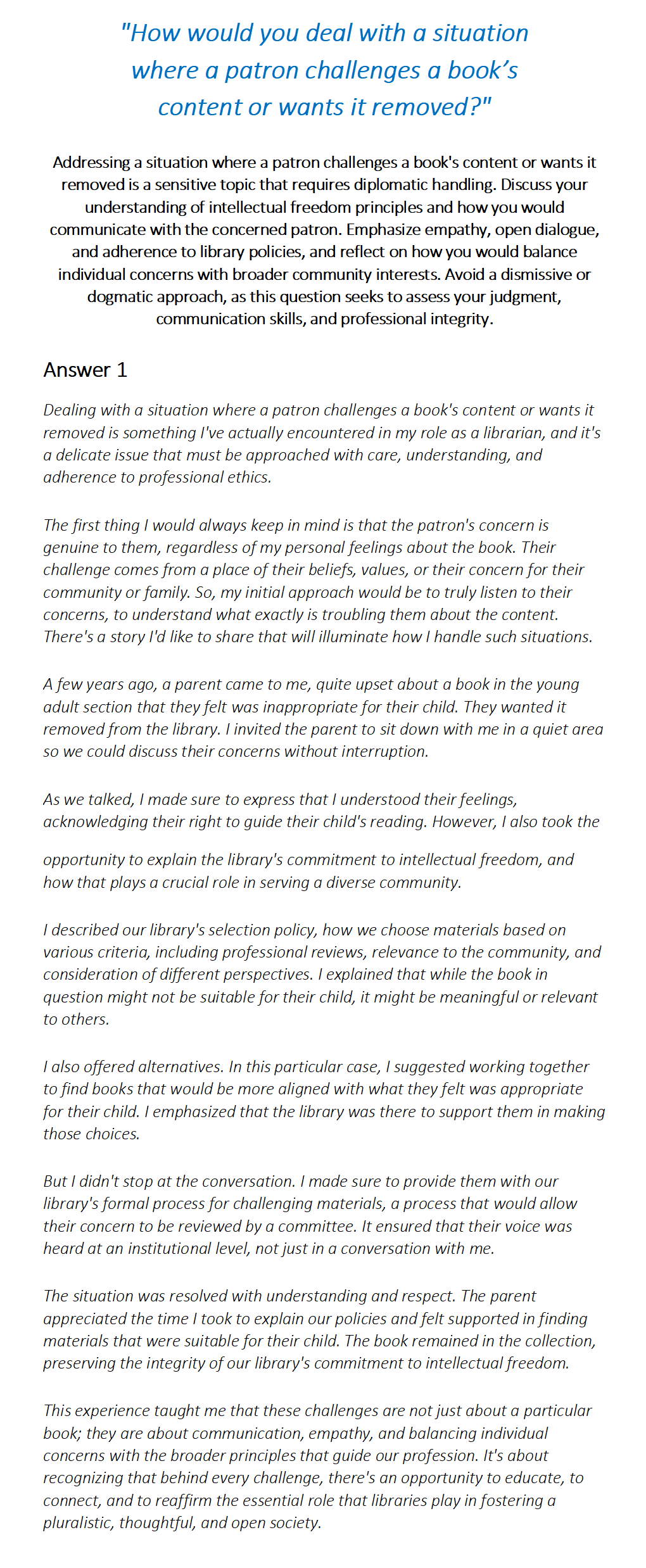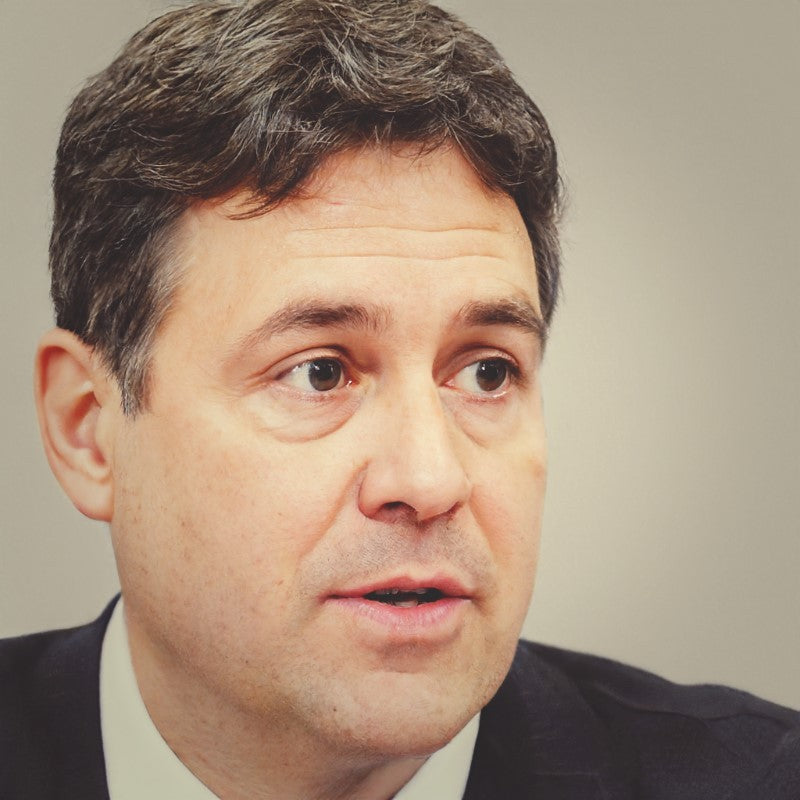 At Interview Detectives, we are led by Mike Jacobsen, a highly experienced recruitment consultant with nearly 30 years of professional expertise. With a deep understanding of the hiring landscape, Mike brings invaluable insights and knowledge to our platform. His extensive background in recruitment enables us to provide you with tailored interview guides and application tips that align with current industry trends. With Interview Detectives, you gain access to proven strategies and techniques to enhance your job application success. Trust in Mike's wealth of experience and embark on your journey towards career triumph.
Need Assistance? Connect with Mike on LinkedIn