Regular price
$63.00 USD
Sale price
$38.00 USD
Unit price
per
Sale
Sold out
📚 Interview Success: How To Answer LIDL Interview Questions (With Over 100 Sample Answers) 📚
This comprehensive guide is your key to acing your LIDL interview and securing your dream job. Authored by Mike Jacobsen, a seasoned career coach with years of experience, this guide is packed with valuable insights, expert advice, and sample answers to help you navigate the interview process with confidence. 💪💼


What The Interviewer Is Looking For When Asking Any Question
👀🔎Interviewers are constantly seeking candidates who not only possess the necessary skills and qualifications but also demonstrate the right attitude, personality, and cultural fit. In this section, we delve into the interviewer's mindset, uncovering what they're really looking for when asking interview questions. By understanding their perspective, you can tailor your answers to align with their expectations and stand out from other applicants. 🌟✨


How Best to Structure Your Answers
📋🔍Structure is key when it comes to delivering impactful interview responses. In this section, we provide you with a proven framework for structuring your answers effectively. From engaging introductions to compelling examples and powerful conclusions, you'll learn how to craft responses that leave a lasting impression on your interviewers. Mastering this technique will enhance your communication skills and boost your chances of interview success. 💼💬


How NOT To Answer Interview Questions
🚫🙅‍♂️Avoiding common pitfalls is just as important as delivering strong answers. In this section, we explore the common mistakes candidates make during interviews and provide guidance on how to steer clear of them. By understanding what not to do, you can ensure that your answers are polished, authentic, and impactful. This section acts as your roadmap to sidestep potential stumbling blocks and present yourself as a confident and capable candidate. 💯🔥


Are you still struggling with interview preparation?
😓😫If you've been struggling with interview preparation and feeling overwhelmed, you're not alone. In this section, we address common challenges faced by candidates and provide practical tips to help you overcome them. From managing pre-interview jitters to organizing your thoughts and conducting mock interviews, you'll find the guidance you need to boost your confidence and be fully prepared to tackle any question that comes your way. 🌟💪


Interview Questions & Sample Answers
🔍📝Now, let's dive into the heart of the guide: the interview questions and sample answers. We have meticulously curated a collection of commonly asked LIDL interview questions, along with detailed sample responses. By studying and practicing these answers, you'll gain valuable insights into what interviewers are looking for and how to effectively articulate your skills and experiences. Here are just a few examples:
1. "Can you tell me a little about yourself?" This question serves as an icebreaker and allows the interviewer to assess your communication skills, confidence, and relevance to the role. Craft a concise yet engaging response that highlights your professional achievements, relevant experiences, and personal attributes. 🌟💼
2. "Why do you want to work at LIDL?" This question tests your knowledge of the company and your genuine interest in joining their team. Research LIDL's values, culture, and mission, and align your answer with how your skills and aspirations align with their organization. 💼❤️
3. "Can you describe your experience with customer service?" Customer service plays a vital role at LIDL, so it's crucial to showcase your experience and skills in this area. Share specific examples of how you've provided exceptional service, handled challenging situations, and maintained customer satisfaction. 💬💪
4. "How would you handle a difficult customer?" This question assesses your ability to handle stressful situations and maintain composure while addressing customer concerns. Describe specific strategies you would employ, such as active listening, empathy, and problem-solving. Share an example of a challenging customer interaction you successfully resolved, highlighting your ability to remain calm, find a resolution, and ensure customer satisfaction. 💼👂🤝
5. "What do you know about LIDL's company values?" This question demonstrates your research and understanding of LIDL as an organization. Take the opportunity to showcase your knowledge of their values, such as quality, efficiency, and affordability. Discuss how these values resonate with you personally and how you would embody them in your role at LIDL. 💼🌟💡
These are just a few examples of the insightful questions you'll find in the guide. Each question is carefully explained, providing you with valuable context and guidance on why it is important to be able to answer it correctly. By studying the sample answers, you'll gain a deeper understanding of the key points to address, the skills to highlight, and the overall approach to take when responding to each question.
With 115 pages of comprehensive content, "Interview Success: How To Answer LIDL Interview Questions" equips you with the knowledge and confidence you need to excel in your LIDL interview. Whether you're a seasoned professional or a recent graduate, this guide is designed to help you stand out from the competition and land your dream job at LIDL.
📥 Instantly download your copy of the guide in PDF format and start preparing for interview success today! 🚀📚
Don't miss this opportunity to gain a competitive edge in your LIDL interview. Invest in your future career and unlock the secrets to answering interview questions with confidence and finesse. Order your copy of "Interview Success: How To Answer LIDL Interview Questions" now and take the first step towards securing your dream job at LIDL! 💪💼🌟
💥 GET YOUR COPY TODAY AND RECEIVE OUR BEST-SELLING GUIDE AS A LIMITED-TIME BONUS! 🛒

Remember, the best time to start preparing was yesterday, the second best time is NOW! Grab your instant download today and step confidently into your interview. Good luck!
Improve your chances of a successful career with ALDI! Get your own copy of our ALDI Careers Interview Guide today and unleash your potential.
Plus, if you buy today, you'll also receive our popular guide, "How To Answer The Most Popular Interview Questions (Now with over 250 sample answers!)" at no extra cost (regularly priced at £49). Don't miss out on this great opportunity!
View full details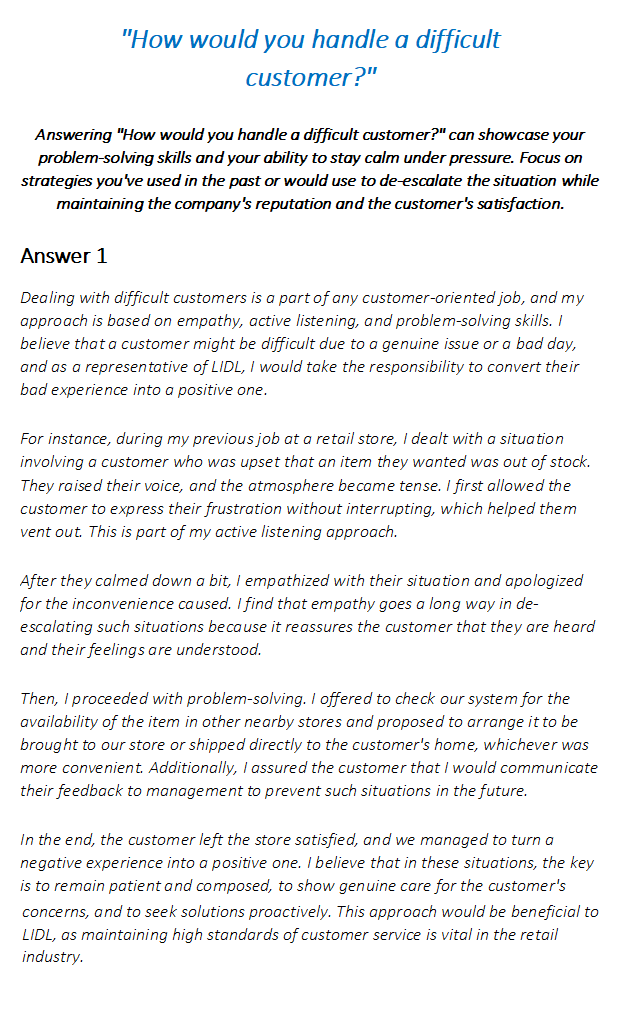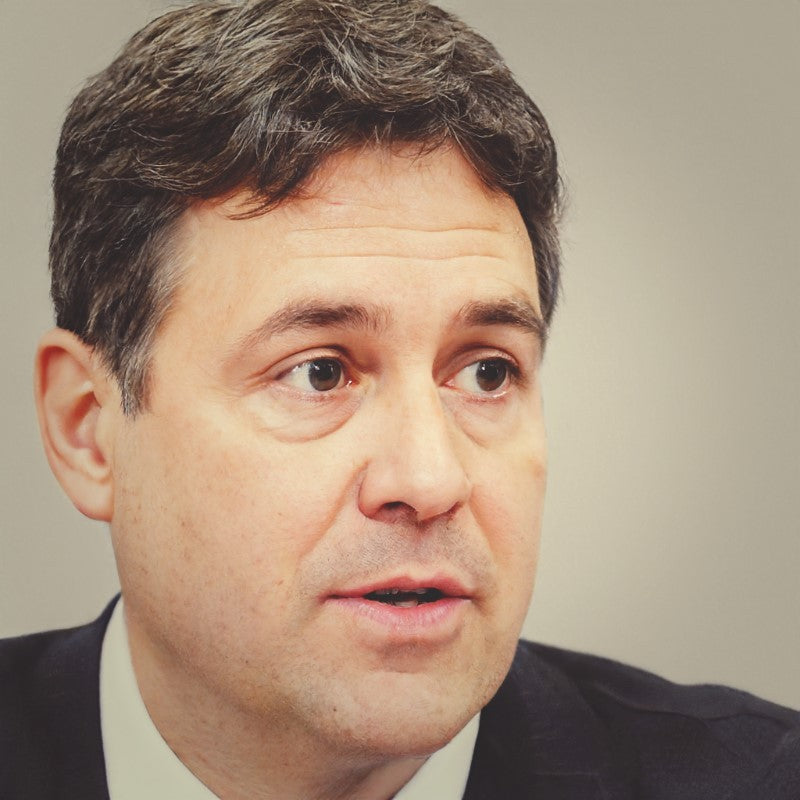 At Interview Detectives, we are led by Mike Jacobsen, a highly experienced recruitment consultant with nearly 30 years of professional expertise. With a deep understanding of the hiring landscape, Mike brings invaluable insights and knowledge to our platform. His extensive background in recruitment enables us to provide you with tailored interview guides and application tips that align with current industry trends. With Interview Detectives, you gain access to proven strategies and techniques to enhance your job application success. Trust in Mike's wealth of experience and embark on your journey towards career triumph.
Need Assistance? Connect with Mike on LinkedIn