Regular price
$63.00 USD
Sale price
$38.00 USD
Unit price
per
Sale
Sold out
🚀 Welcome to Your Ultimate Guide to Interview Success!
Are you preparing for a big interview at Lloyds Bank? Do you wish you had a sure-fire way to impress your interviewers and land that dream job? Look no further! Mike Jacobsen, an experienced career coach, has put together a comprehensive guide just for you: Interview Success: How To Answer Lloyds Bank Interview Questions (With Over 100 Sample Answers). It's time to secure your future with confidence! 💼✨
---
💡 About the Author
Mike Jacobsen is an accomplished career coach with decades of experience helping candidates like you navigate the challenging world of job interviews. Mike's expertise ensures you receive high-quality, relevant advice tailored to Lloyds Bank's unique interview process. You're in safe hands with Mike!
---
📝 Understanding the Job Role
Lloyds Bank is an institution that prides itself on its skilled, dedicated, and customer-centric workforce. Whether you're applying for a customer-facing role or a position that requires advanced financial analysis, understanding the role and how it fits into Lloyds Bank's broader mission is crucial. That's why this guide devotes a section to helping you grasp the specifics of your potential job role, its expectations, and its impact.
---
📖 What's Inside the Guide?
This guide is a treasure trove of invaluable information for any Lloyds Bank interviewee. Spread over 100+ pages, it includes:
✅ Comprehensive discussion of what interviewers look for in any response.
✅ Step-by-step guidance on structuring your answers for maximum impact.
✅ Candid advice on common pitfalls and how NOT to answer interview questions.
✅ Over 100 sample answers to interview questions.
✅ Insight into Lloyds Bank's culture, digital initiatives, and more.
---
🔍 A Sneak Peek: Essential Interview Questions
To give you a taste of what awaits you in this guide, here are five critical questions that often feature in Lloyds Bank interviews, along with an explanation of why they're important:
🔢1️⃣ "Can you tell me a little about yourself?"
This question is often the first, making it your initial opportunity to make a great impression and set the tone for the rest of the interview.
🔢2️⃣ "Why did you apply for this role at Lloyds Bank?"
Your answer here showcases your motivations, aligning them with the bank's mission and values.
🔢3️⃣ "What interests you most about the banking industry?"
This highlights your passion for the sector, and your understanding of current trends and challenges.
🔢4️⃣ "How do you handle high-pressure situations?"
Banking can be a high-stress environment. Your ability to maintain composure and efficiency under pressure is vital.
🔢5️⃣ "Describe a time when you provided excellent customer service."
This speaks volumes about your customer handling skills, a must-have in any banking role.
Each question carries weight, and knowing how to answer them can make or break your chances of landing the job. This guide provides detailed answers to these and many more, ensuring you walk into your interview well-prepared and confident.
---
Interview Success: How To Answer Lloyds Bank Interview Questions (With Over 100 Sample Answers) is your indispensable ally in your journey to land that dream job at Lloyds Bank. Written in an easy-to-understand style, this guide is a PDF available for instant download. With this guide, you will navigate your interview with the poise and assurance of a pro!
💪 Step up, take charge of your future, and let's secure that job at Lloyds Bank together! 🏆
💥 GET YOUR COPY TODAY AND RECEIVE OUR BEST-SELLING GUIDE AS A LIMITED-TIME BONUS! 🛒

Remember, the best time to start preparing was yesterday, the second best time is NOW! Grab your instant download today and step confidently into your interview. Good luck!
Improve your chances of a successful career in the banking sector! Get your own copy of our Lloyds Bank Interview Guide today and unleash your potential.
Plus, if you buy today, you'll also receive our popular guide, "How To Answer The Most Popular Interview Questions (Now with over 250 sample answers!)" at no extra cost (regularly priced at £49). Don't miss out on this great opportunity!
View full details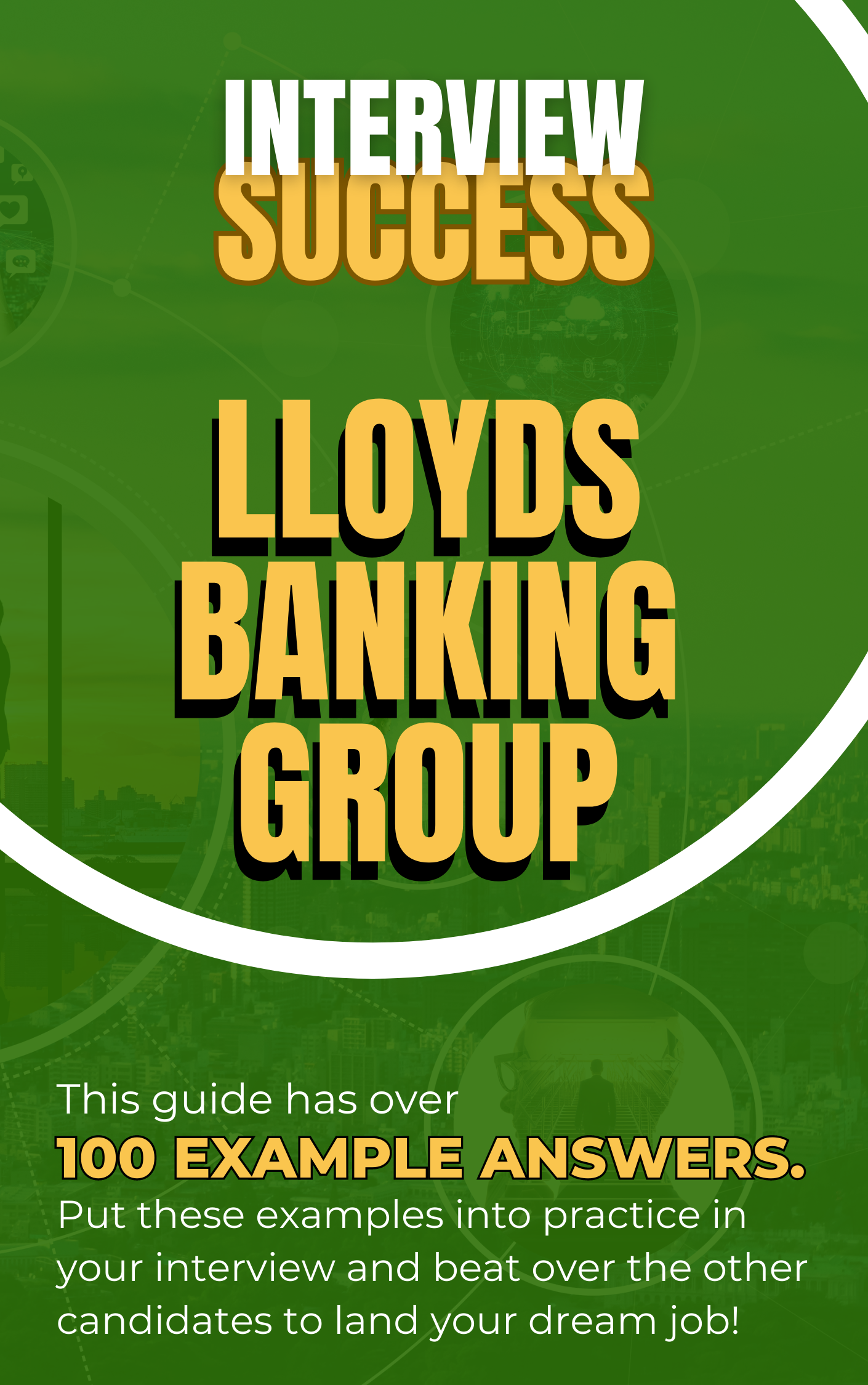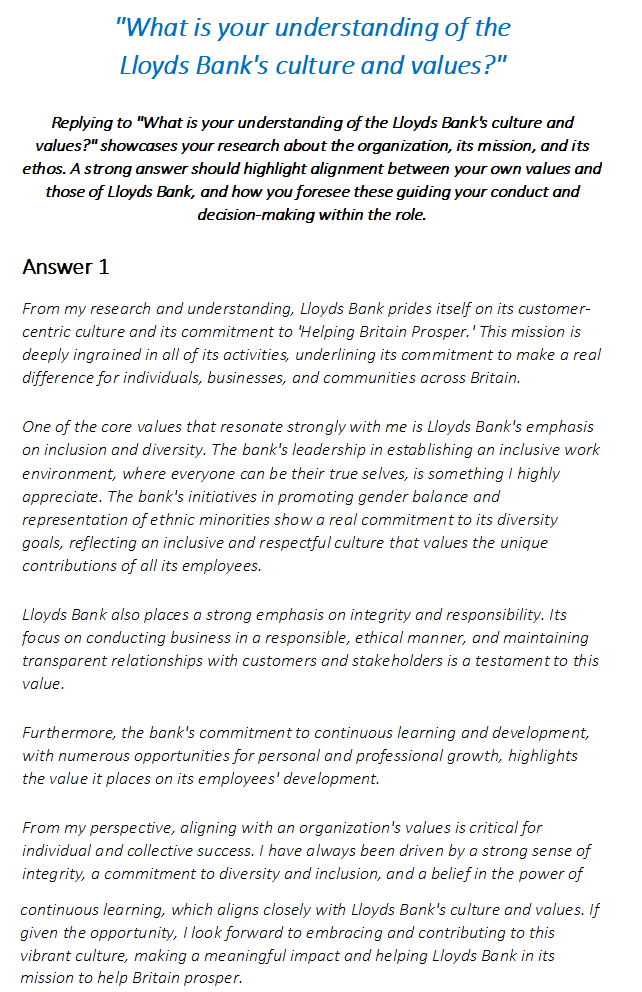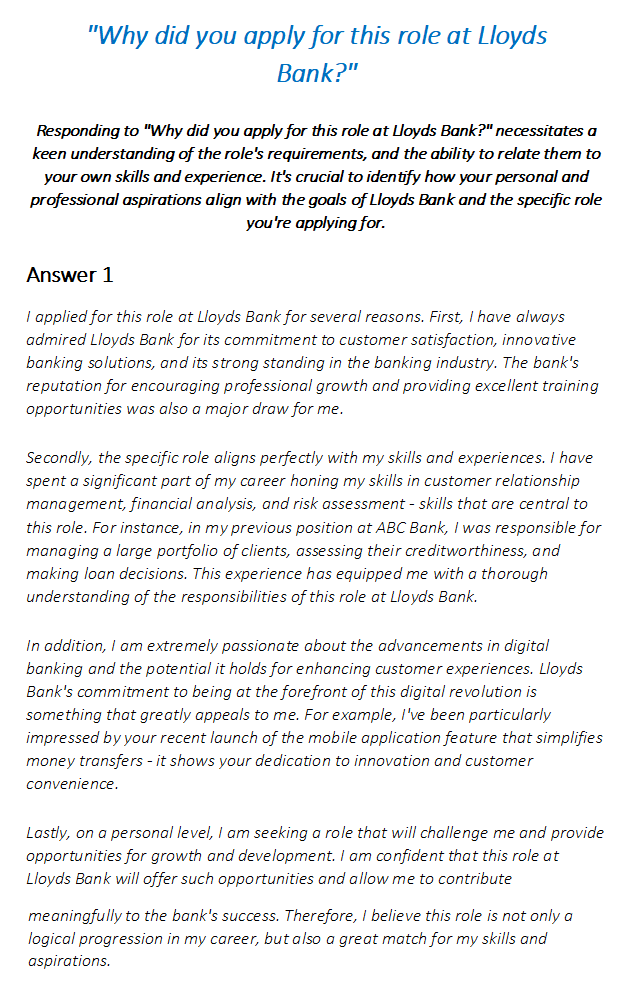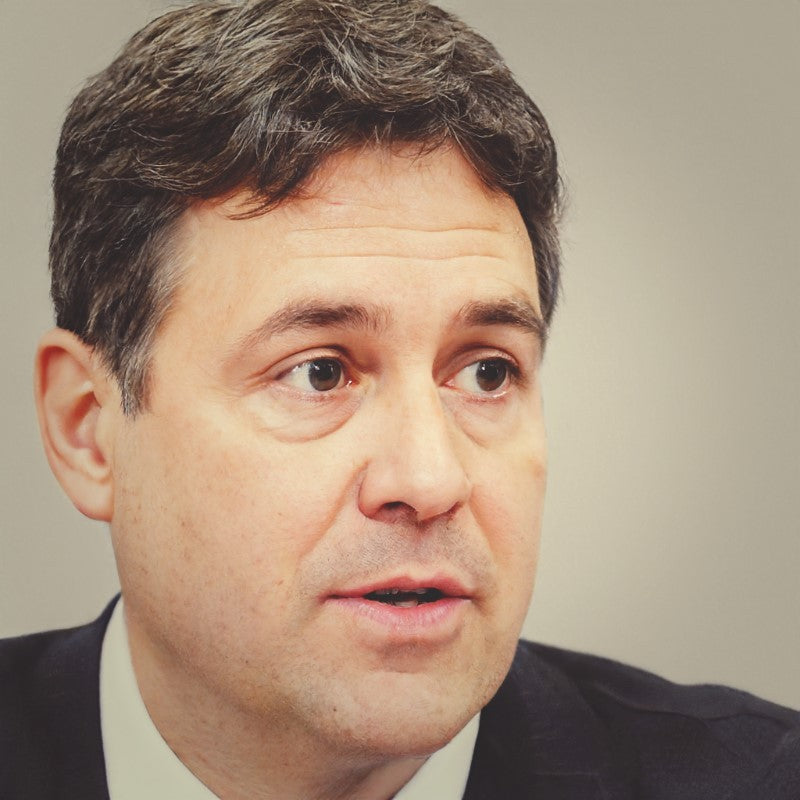 At Interview Detectives, we are led by Mike Jacobsen, a highly experienced recruitment consultant with nearly 30 years of professional expertise. With a deep understanding of the hiring landscape, Mike brings invaluable insights and knowledge to our platform. His extensive background in recruitment enables us to provide you with tailored interview guides and application tips that align with current industry trends. With Interview Detectives, you gain access to proven strategies and techniques to enhance your job application success. Trust in Mike's wealth of experience and embark on your journey towards career triumph.
Need Assistance? Connect with Mike on LinkedIn