Regular price
$38.00 USD
Sale price
$25.00 USD
Unit price
per
Sale
Sold out
Stand Out From The Crowd: The Essential CV Toolkit for the Motivated Logistics Manager
---
Why Your CV Matters in the World of Logistics Management
In the fast-paced, ever-evolving field of logistics, standing out is key. Your CV isn't just a document; it's your personal billboard, the first impression you make on potential employers. It's the ticket to your dream job, the bridge to your next big career move. That's where our collection comes in, helping you craft a CV that not only speaks volumes about your expertise but also catches the eye of hiring managers in the logistics sector.
---
What's Inside the Collection?

🔍 A comprehensive No-Nonsense Guide to CV Writing (RRP £19) - Your roadmap to crafting a winning CV.

📝 An Editable CV Template - A professional layout that's both eye-catching and ATS-friendly.

🌟 An Example CV of an Experienced Logistics Manager - A real-life reference to guide your journey.
---
🔍 

The No-Nonsense Guide to CV Writing

Unlock the secrets to a compelling CV with our guide. It's direct, easy to understand, and filled with actionable advice. You'll learn how to showcase your logistics skills effectively, structure your CV for impact, and steer clear of common mistakes that could hinder your chances.


🎯 Learn how to effectively highlight your logistics expertise.

📊 Understand how to structure your CV for maximum impact.

✂️ Avoid common CV pitfalls that could cost you opportunities.
---
📝 

The Recommended CV Template

Presentation is key in a CV, and our template ensures yours is not only informative but also aesthetically pleasing and easy to navigate. This template makes sure your logistics management skills and experiences shine, balancing professional design with readability.


📈 Designed to pass through Applicant Tracking Systems smoothly.

💡 Showcases your skills and experience in logistics management.

👀 Balances professional aesthetics with ease of reading.
---
🌟 

The Example CV of an Experienced Logistics Manager

Ever curious about what sets apart a top-tier Logistics Manager's CV? Our real-life example will show you the ropes. It demonstrates effective presentation, the use of compelling language, and a structure that keeps readers engaged from start to finish.


🔍 Demonstrates successful presentation of skills and experience.

📝 Showcases impactful language and key phrases.

📐 Offers insight into effective CV structure and flow.
---
Take Control of Your Career Journey
Embarking on your next career move in logistics doesn't have to be daunting. With the Essential CV Toolkit for the Motivated Logistics Manager, you're not just preparing a document; you're crafting a career narrative that speaks volumes.

🚀 Elevate your professional story with tools that have been meticulously designed for logistics professionals like you.
🌐 Join a network of successful logistics managers who have transformed their career prospects.
💼 Step into your next role with confidence, knowing your CV reflects the best version of your professional self.

Your career in logistics management awaits. Make your mark with a CV that stands out. Grab your Essential CV Toolkit today and set the course for a brighter, more successful future.
📥 Upon purchase, you'll receive immediate access to download your toolkit. Dive in right away and start crafting your standout CV from the comfort of your home or on the go.
View full details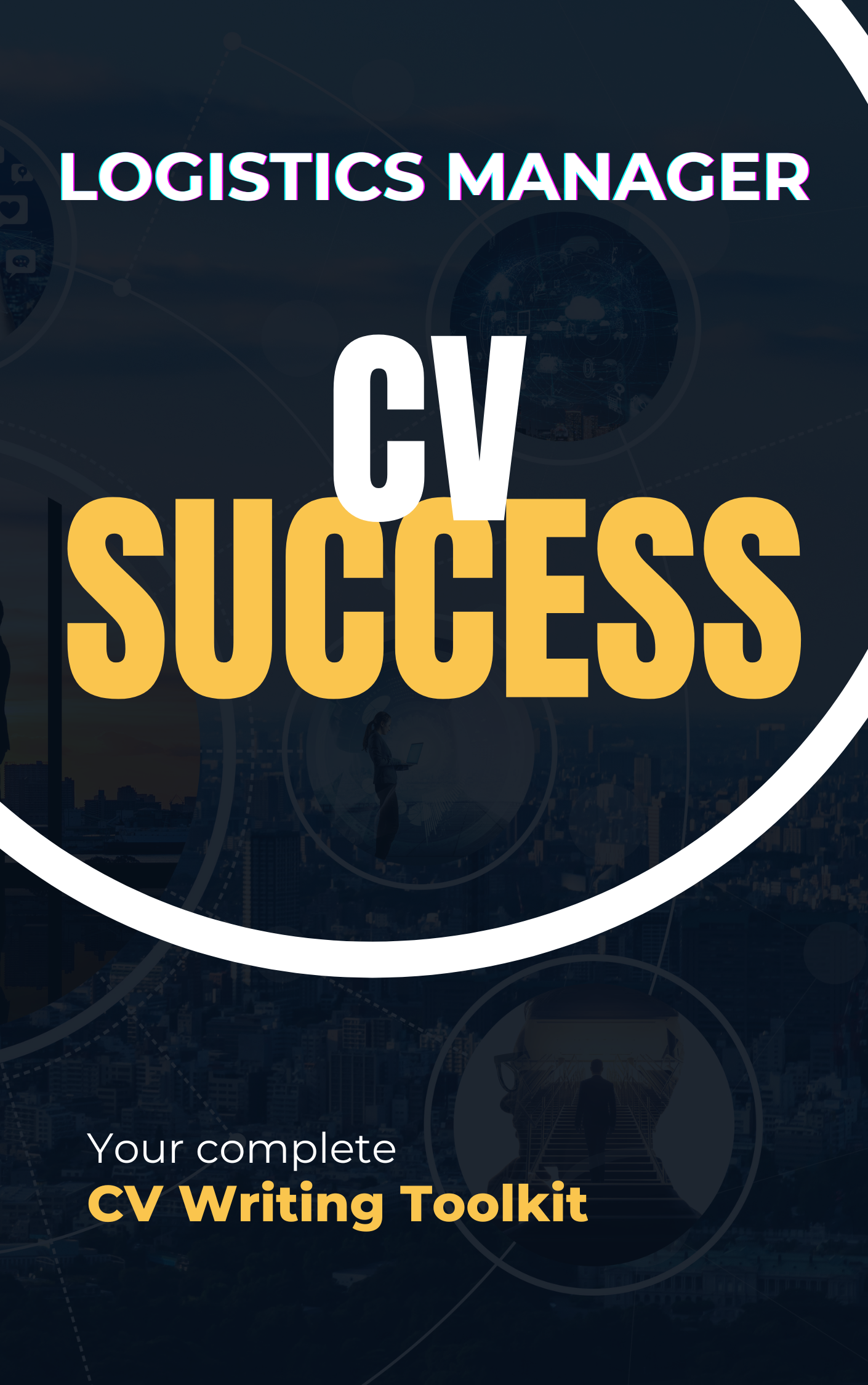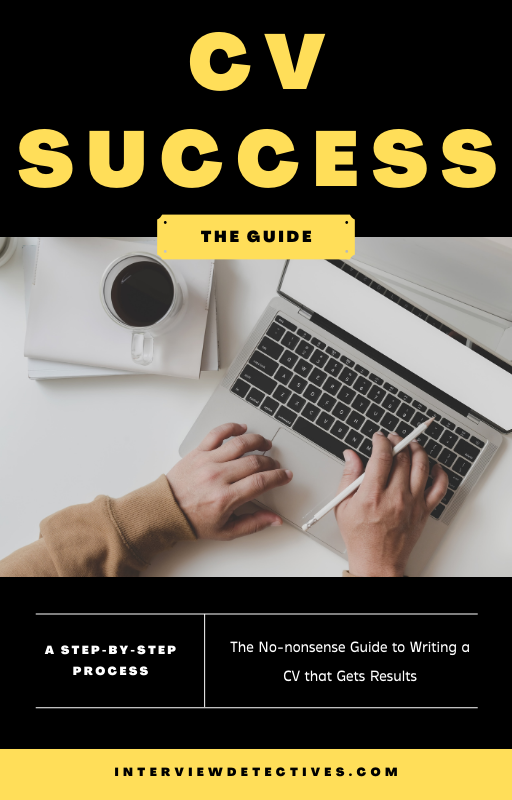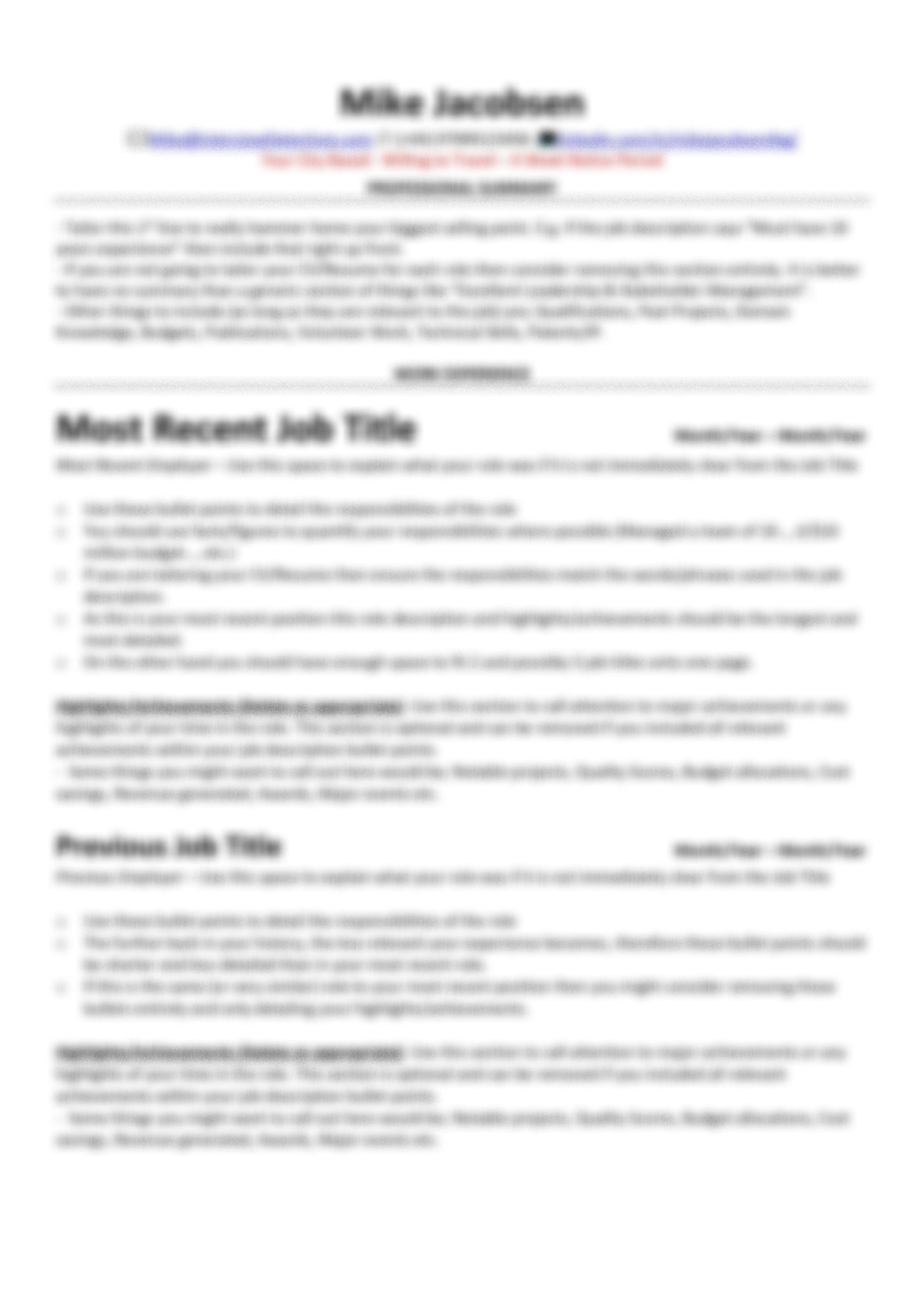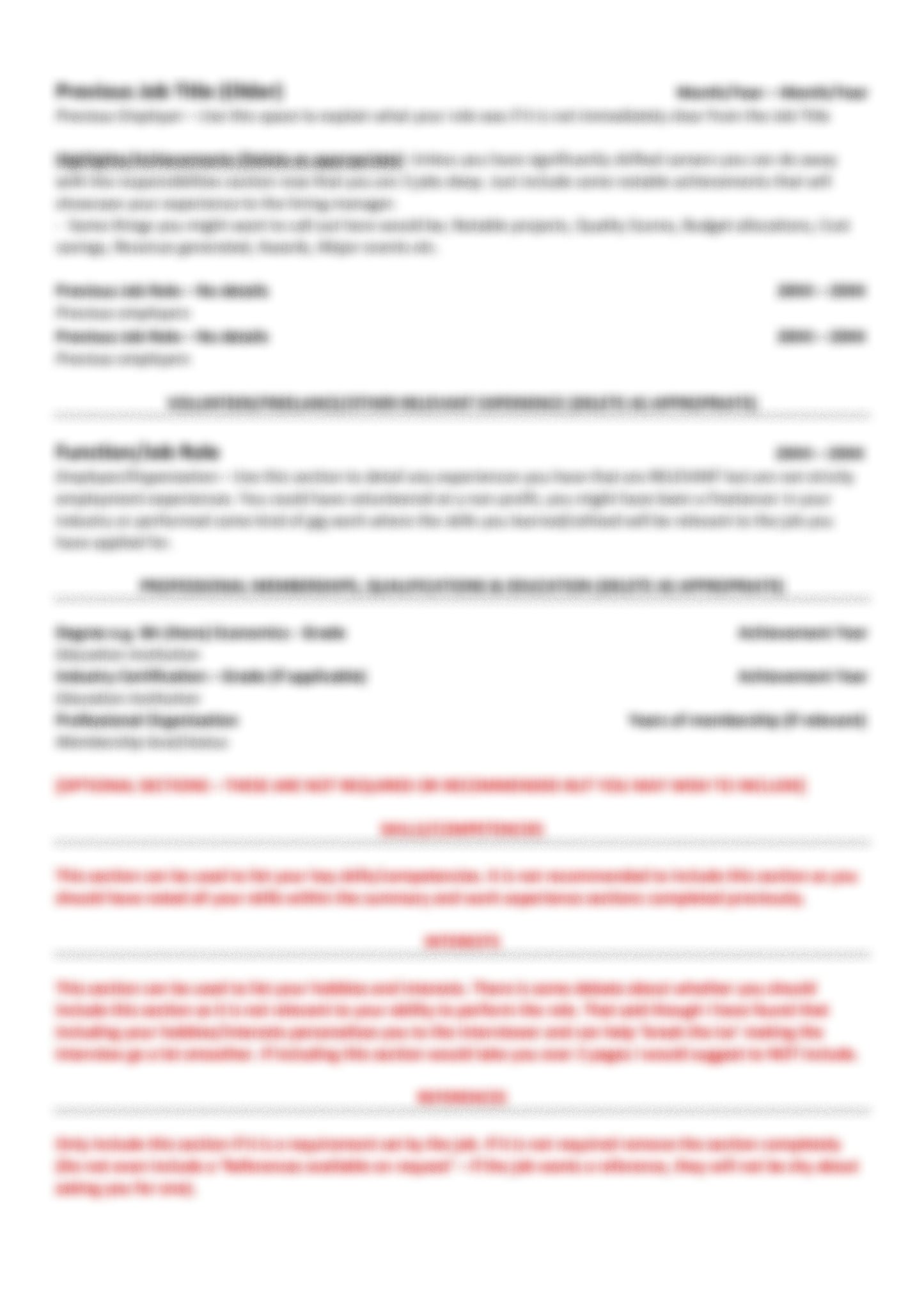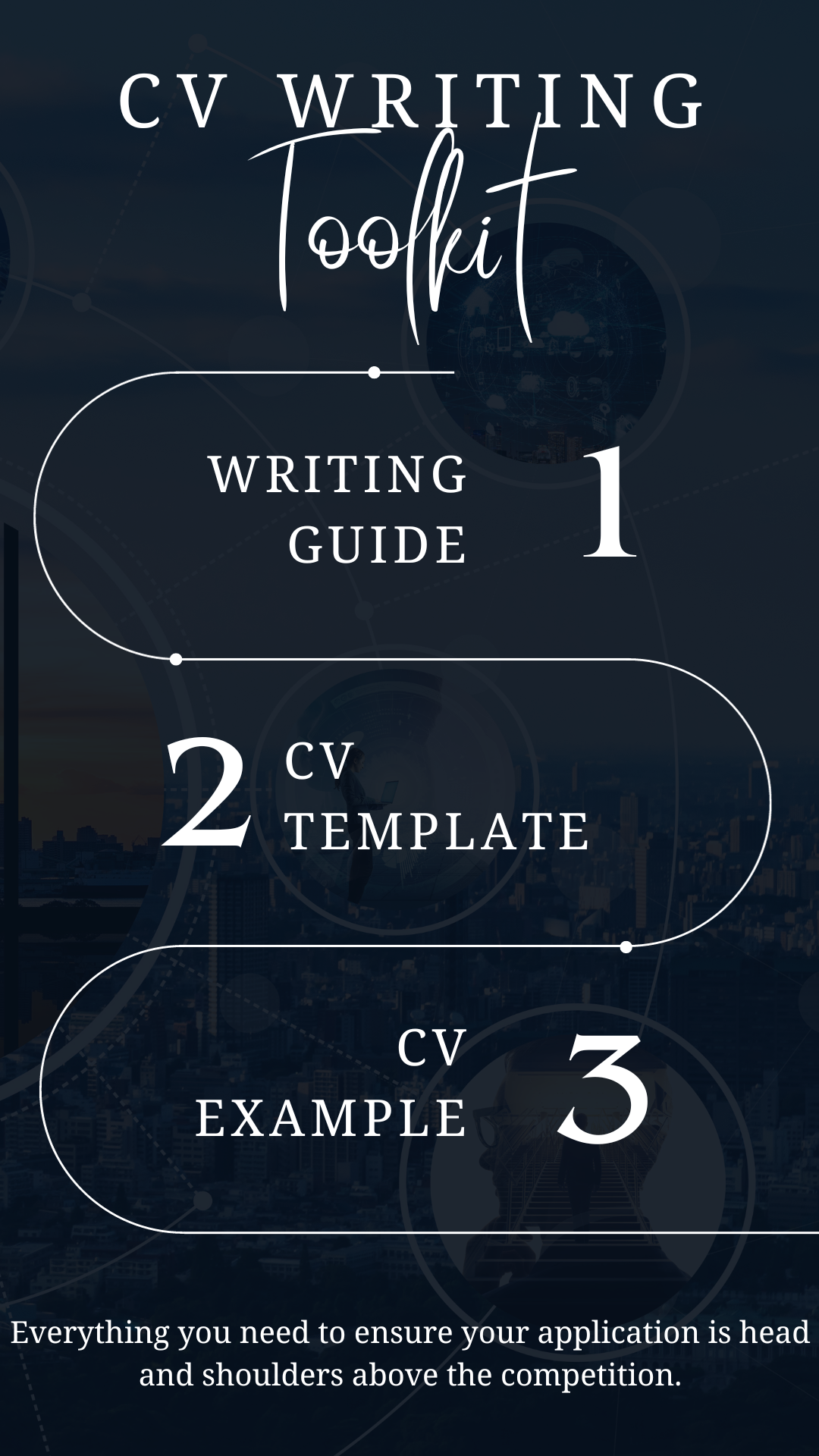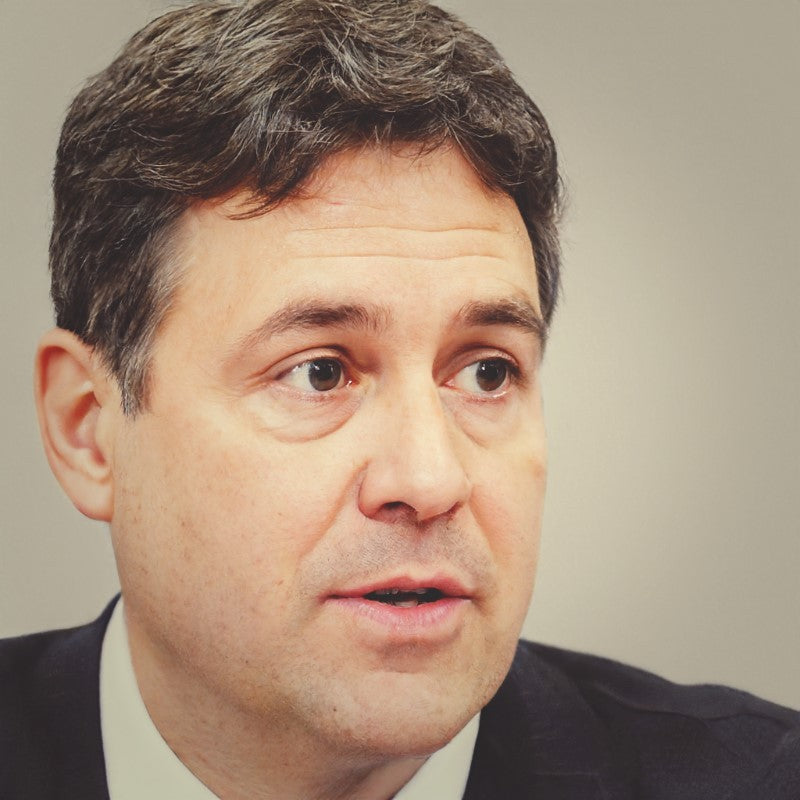 At Interview Detectives, we are led by Mike Jacobsen, a highly experienced recruitment consultant with nearly 30 years of professional expertise. With a deep understanding of the hiring landscape, Mike brings invaluable insights and knowledge to our platform. His extensive background in recruitment enables us to provide you with tailored interview guides and application tips that align with current industry trends. With Interview Detectives, you gain access to proven strategies and techniques to enhance your job application success. Trust in Mike's wealth of experience and embark on your journey towards career triumph.
Need Assistance? Connect with Mike on LinkedIn