Regular price
$63.00 USD
Sale price
$38.00 USD
Unit price
per
Sale
Sold out
 Interview Success: How To Answer Marine Biologist Interview Questions (With Over 100 Sample Answers)

The marine biology field is both thrilling and incredibly competitive. If you're seeking a fulfilling career in Marine Biology, you must conquer the vital interview that stands between you and your dream job. Our extensive guide, "Interview Success: How To Answer Marine Biologist Interview Questions (With Over 100 Sample Answers)," is tailored to equip you with everything you need to sail through your interview with confidence and ease.
---
Preparing For Your Marine Biologist Interview

The marine biology field is intricate, fascinating, and requires a specific set of skills and knowledge. But knowing your field inside out is not enough. The way you present yourself during the interview plays a vital role. You must understand what the interviewer is seeking and how to structure your answers to prove you are the perfect fit for the role.
In our guide, we delve deep into the psyche of the interviewer, breaking down their expectations and the underlying purpose of each question. We assist you in formulating structured responses that showcase your expertise, passion, and alignment with the company's goals and mission.
---
✅ What's Inside the Guide

Our guide is an ocean of information for marine biologists. It covers the key aspects of what the interviewer is looking for when posing each question, ensuring you comprehend the underlying expectations and answer in a way that resonates with their requirements.
The guide offers strategies on how best to structure your answers, teaching you to organize your thoughts coherently and present them with conviction. You'll learn how not to answer interview questions, recognizing common pitfalls and mistakes to avoid them.
We provide you with over 100 tailored interview questions and responses, giving you a deep insight into what to expect and how to impress your interviewer. This also includes a focus on community outreach and balancing conservation with stakeholders' interests like fisheries or tourism, reflecting on modern-day challenges in marine biology.
With this guide in PDF format, encompassing more than 100 pages available for instant download, your success is at your fingertips!
---
🚀 Sneak Peak at the Questions in the Guide

Your future employer will evaluate you on a range of vital aspects related to marine biology. Here is a small sample of the questions found in our guide and why they are pivotal:

1️⃣ "Tell me about your experience with marine ecosystems and the species within them.": This question examines your hands-on experience, gauging your practical knowledge and understanding of various marine species and ecosystems.

2️⃣ "What are your technical skills in relation to marine research, and what tools have you used?": Answering this highlights your technical proficiency and familiarity with tools essential for marine research, reflecting your preparedness for fieldwork.

3️⃣ "How do you ensure that your work as a Marine Biologist is carried out ethically?": This question assesses your commitment to ethical practices and your understanding of their importance in maintaining the integrity of scientific work.

4️⃣ "What are your long-term goals as a Marine Biologist, and how do you plan to achieve them?": This question delves into your ambition, long-term planning, and how you align your personal goals with the broader objectives of the field of marine biology.

5️⃣ "How do you handle stress and pressure, especially during extended fieldwork or critical project phases?": Your response will demonstrate your resilience and ability to handle pressure, a critical quality for success in the demanding field of marine biology.
---
About the Authors

This guide is penned by two experts in the field:
Mike Jacobsen, an experienced career coach with years of expertise in guiding professionals to success.
Dr. Samantha Carter, a renowned Marine Biologist with over two decades of experience in marine research, conservation, and education.
Their combined wisdom ensures that this guide is both practical and relevant to the marine biology field.
---
Get Your Copy Now! 🎉

With "Interview Success: How To Answer Marine Biologist Interview Questions," you're not just preparing for an interview; you're preparing for success. Instantly download your 100+ page PDF guide and begin your journey to landing your dream job in Marine Biology.
💥 GET YOUR COPY TODAY AND RECEIVE OUR BEST-SELLING GUIDE AS A LIMITED-TIME BONUS! 🛒
Remember, the best time to start preparing was yesterday, the second best time is NOW! Grab your instant download today and step confidently into your interview. Good luck!

Improve your chances of a successful career! Get your own copy of our Marine Biologist Interview Guide today and unleash your potential.
Plus, if you buy today, you'll also receive our popular guide, "How To Answer The Most Popular Interview Questions (Now with over 250 sample answers!)" at no extra cost (regularly priced at £49). Don't miss out on this great opportunity!
View full details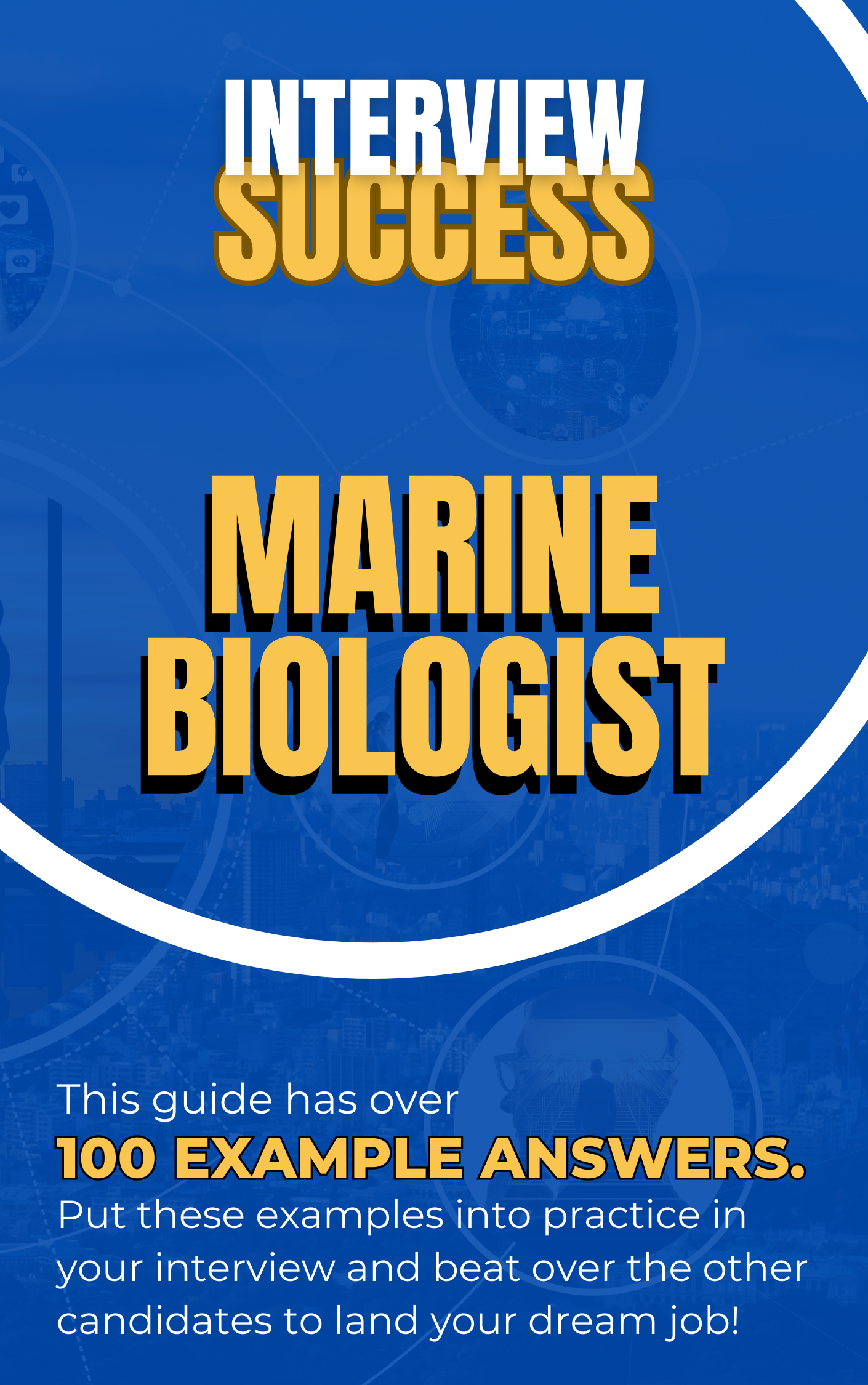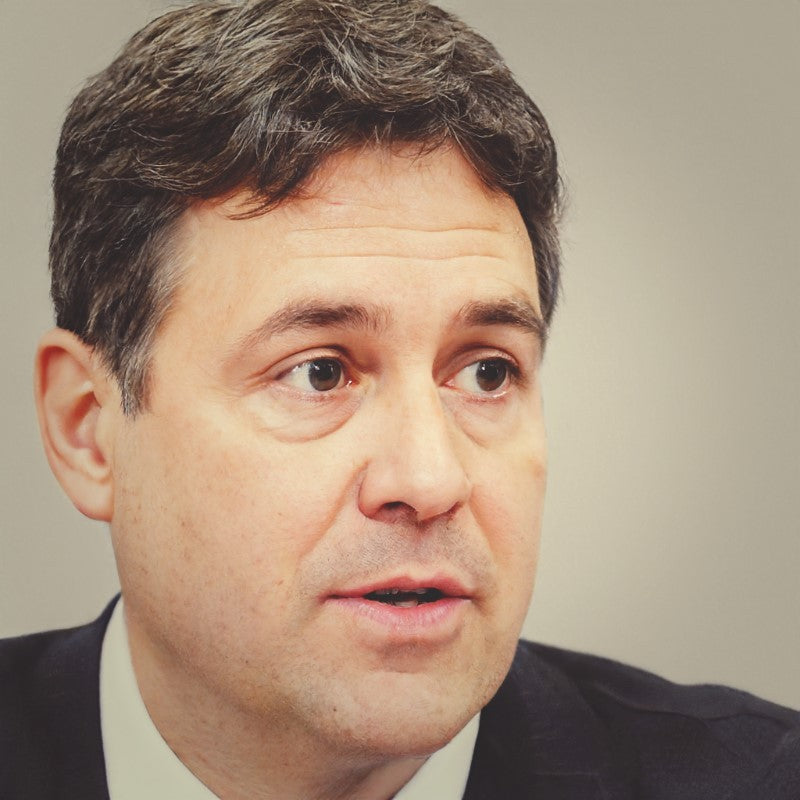 At Interview Detectives, we are led by Mike Jacobsen, a highly experienced recruitment consultant with nearly 30 years of professional expertise. With a deep understanding of the hiring landscape, Mike brings invaluable insights and knowledge to our platform. His extensive background in recruitment enables us to provide you with tailored interview guides and application tips that align with current industry trends. With Interview Detectives, you gain access to proven strategies and techniques to enhance your job application success. Trust in Mike's wealth of experience and embark on your journey towards career triumph.
Need Assistance? Connect with Mike on LinkedIn