Regular price
$64.00 USD
Sale price
$38.00 USD
Unit price
per
Sale
Sold out
Interview Success: How To Answer Marketing Manager Interview Questions
---
🎯 Aim for Success, Be Prepared for Your Interview
Imagine yourself walking into the interview room, confident and ready to nail every question thrown your way. You're well-prepared, calm, and you've got every answer on the tip of your tongue.
Doesn't that sound amazing? 💭
Don't just dream about it. Make it a reality with our guide - "Interview Success: How To Answer Marketing Manager Interview Questions"!
👨‍💼 Mike Jacobsen, an experienced career coach, along with an adept Marketing Manager, Sophia Walker, have come together to provide you with over 100 pages of comprehensive interview preparation content.
---
📖 What's Inside The Guide?
This guide dives into the nitty-gritty of nailing an interview, with tips, tricks, and examples to give you an upper hand. Here's what you'll discover inside:
✅ Understanding What The Interviewer Is Looking For When Asking Any Question
✅ How Best to Structure Your Answers to leave a strong impression
✅ Learning from examples of How NOT To Answer Interview Questions
✅ If you're finding interviews challenging, find out Why You're Struggling with Interview Preparation
✅ An extensive collection of Interview Questions & Sample answers tailored for Marketing Managers
✅ Insight into potential future scenarios with questions like "Can you share an example of a marketing trend that you anticipate in the near future?"
And that's just the tip of the iceberg!
---
👀 A Sneak Peek Inside!
To give you a taste of the value you're about to unlock, here are a few critical questions you'll find answers to in the guide:
1️⃣ "Can you describe your experience with developing marketing strategies?"
This question tests your strategic thinking skills and your ability to develop a vision for a product or service.
2️⃣ "What types of marketing campaigns have you previously managed, and what were the results?"
This allows the interviewer to gauge your experience and understand your ability to drive results.
3️⃣ "How do you measure and track the success of a marketing campaign?"
Your answer showcases your analytical skills and understanding of marketing metrics.
4️⃣ "Describe a time when you had to work with a limited marketing budget. How did you optimize your resources?"
This question uncovers your creativity, innovation, and problem-solving abilities.
5️⃣ "Can you discuss a time when you had to handle a crisis or issue that affected a company's image?"
Handling crises is part of a Marketing Manager's role. Your answer to this question will reveal your crisis management skills.
---
🧑‍💼 About the Authors
Mike Jacobsen is a seasoned career coach with over two decades of experience. He has trained countless individuals, helping them navigate their careers with confidence.
Sophia Walker, an experienced Marketing Manager, brings in her real-world expertise. She knows what it's like to sit on the other side of the interview table, making her input invaluable.
They've come together to create a guide that mirrors the current marketing landscape and the potential challenges a Marketing Manager might face.
---
🎁 Bonus: Post-Interview Etiquette
When you purchase our guide, we'll also include a bonus section on Post-Interview Etiquette. Learn how to follow-up after an interview, keep the conversation going, and leave a lasting impression!
---
Don't leave your career to chance. Empower yourself with "Interview Success: How To Answer Marketing Manager Interview Questions". The next step in your marketing career is just a click away! 💼
💥 GET YOUR COPY TODAY AND RECEIVE OUR BEST-SELLING GUIDE AS A LIMITED-TIME BONUS! 🛒

Remember, the best time to start preparing was yesterday, the second best time is NOW! Grab your instant download today and step confidently into your interview. Good luck!

Improve your chances of a successful career! Get your own copy of our Marketing Manager Interview Guide today and unleash your potential.
Plus, if you buy today, you'll also receive our popular guide, "How To Answer The Most Popular Interview Questions (Now with over 250 sample answers!)" at no extra cost (regularly priced at £49). Don't miss out on this great opportunity!
View full details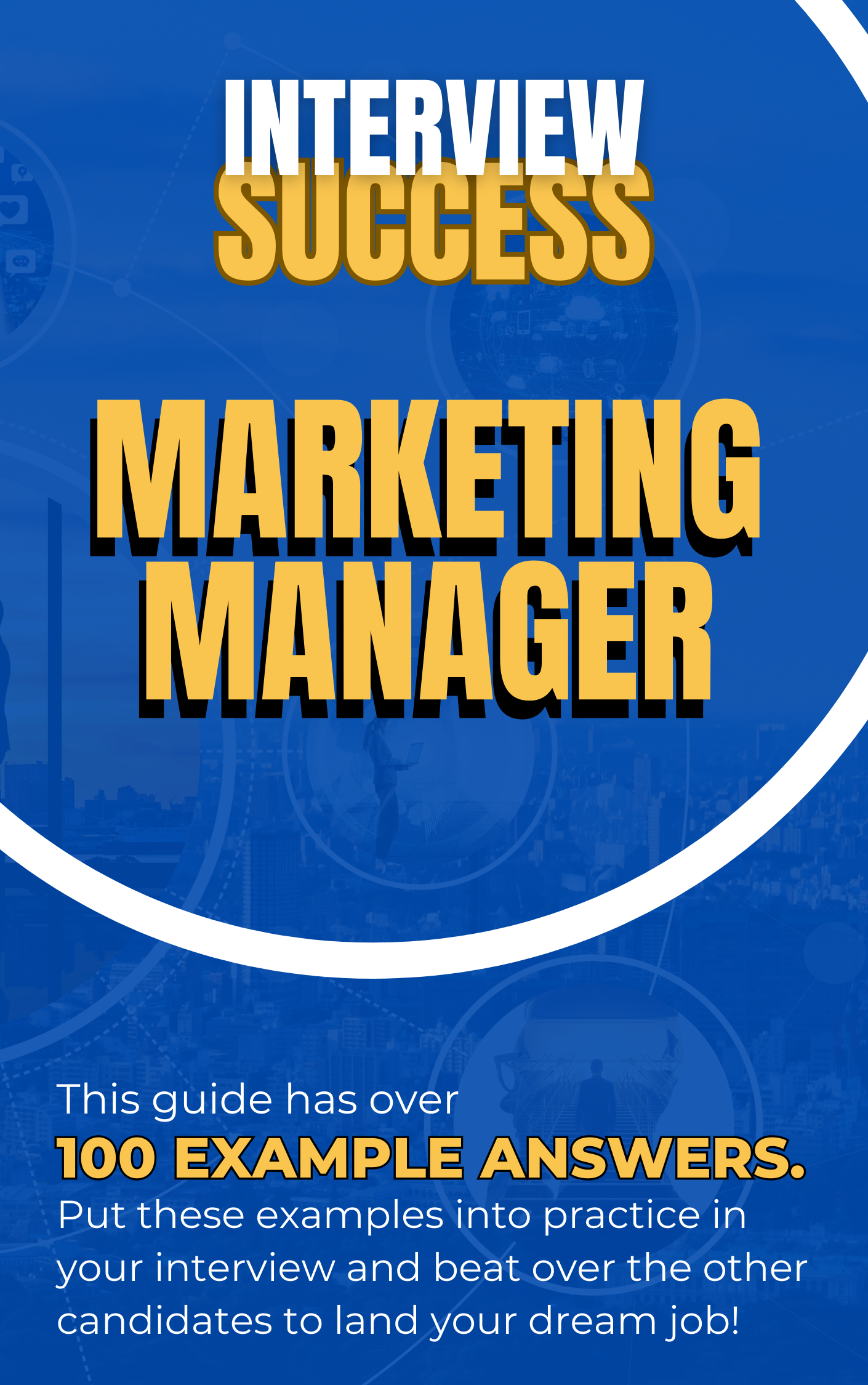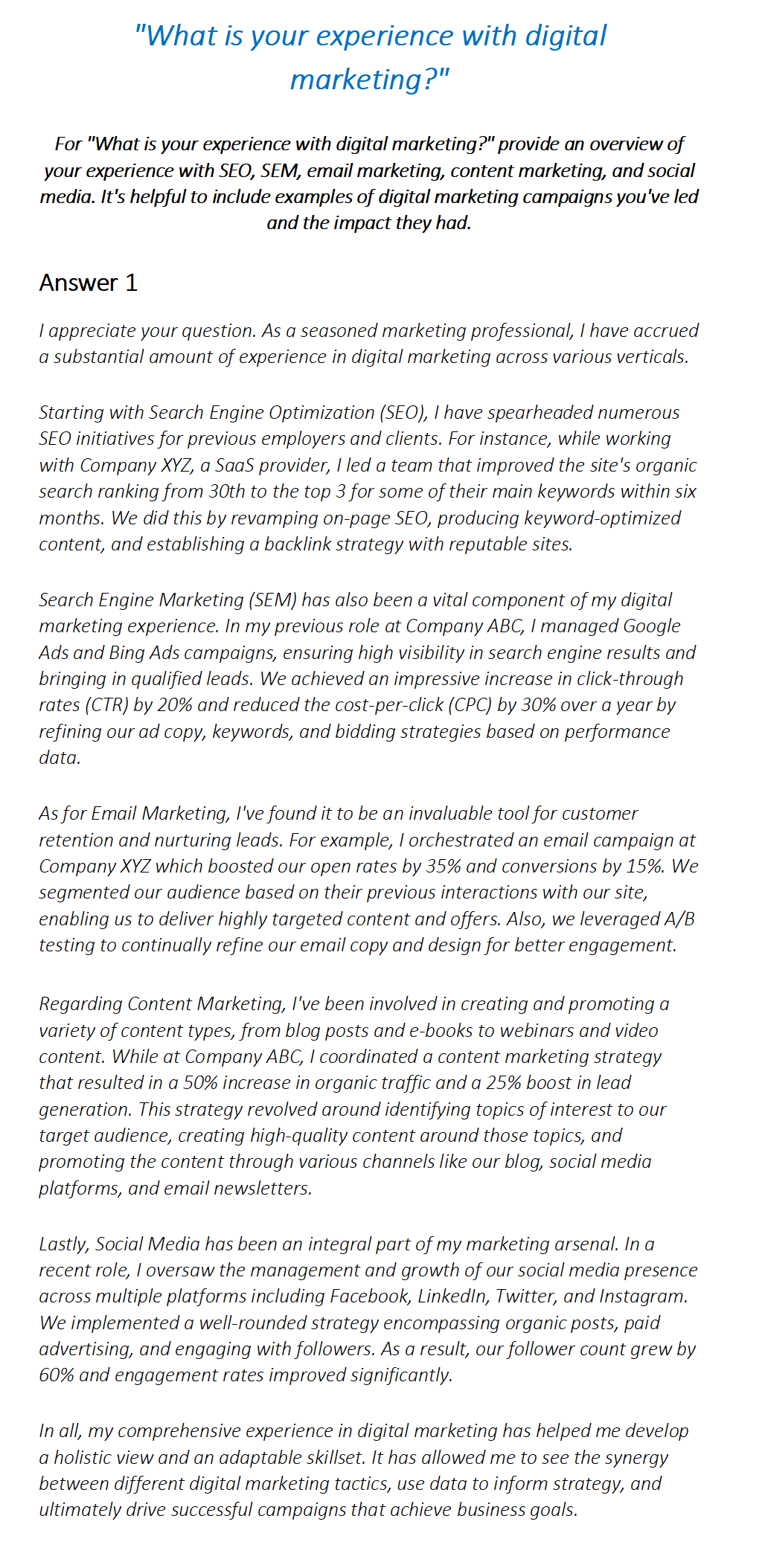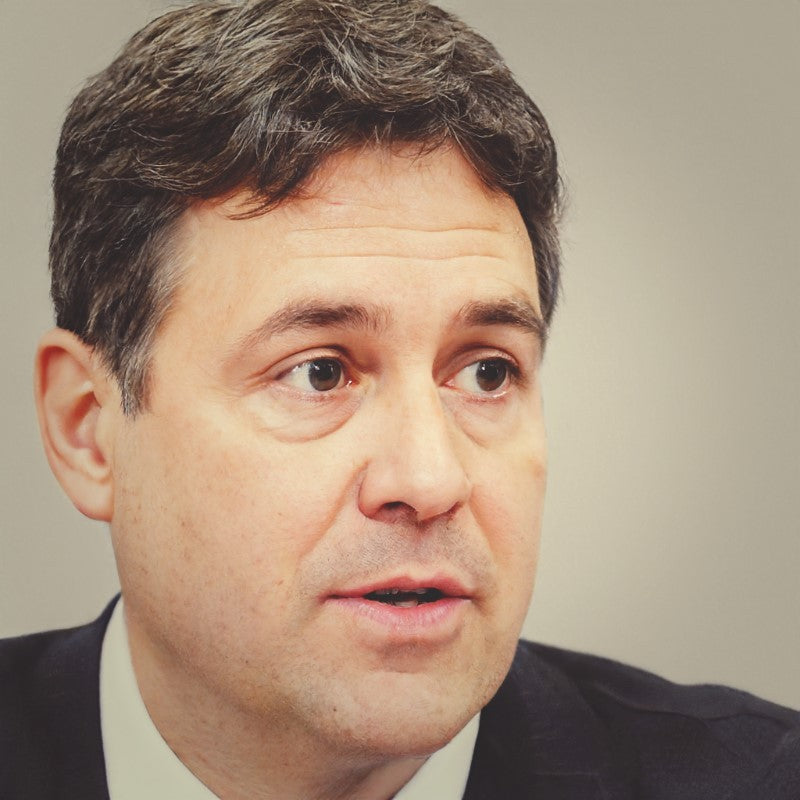 At Interview Detectives, we are led by Mike Jacobsen, a highly experienced recruitment consultant with nearly 30 years of professional expertise. With a deep understanding of the hiring landscape, Mike brings invaluable insights and knowledge to our platform. His extensive background in recruitment enables us to provide you with tailored interview guides and application tips that align with current industry trends. With Interview Detectives, you gain access to proven strategies and techniques to enhance your job application success. Trust in Mike's wealth of experience and embark on your journey towards career triumph.
Need Assistance? Connect with Mike on LinkedIn