Regular price
$64.00 USD
Sale price
$38.00 USD
Unit price
per
Sale
Sold out
Welcome to Your Interview Advantage: The Ultimate Guide to Morrisons Interview Success!
---
Congratulations! You've taken the first step towards your dream job at Morrisons. Written by the experienced career coach, Mike Jacobsen, Interview Success: How To Answer Morrisons Questions (With Over 100 Sample Answers) is the tool you need to ace your interview. This 111-page digital guide in PDF format is designed to assist you every step of the way and is available for instant download. Let's break down what's in store for you!
---
📚 What's Inside the Guide?
This guide is more than just a list of questions and answers. It is a comprehensive resource that covers everything from understanding what the interviewer is looking for, structuring your responses effectively, and importantly, what NOT to do in an interview.
✅ What The Interviewer Is Looking For When Asking Any Question
✅ How Best to Structure Your Answers
✅ How NOT To Answer Interview Questions
✅ Interview Questions & Sample answers - with over 100 samples!
With such a thorough approach, this guide will empower you to navigate your interview at Morrisons with confidence and clarity.
---
💡 A Sneak Peak At Some Key Interview Questions
Here are just a few of the questions that we'll tackle in the guide, each with comprehensive, polished sample answers:
1️⃣ "Can you tell me a little about yourself?" This question sets the tone for the interview. Your response can quickly establish rapport and make a powerful first impression.
2️⃣ "Why do you want to work at Morrisons?" Demonstrating genuine interest and knowledge about the company proves that you're serious about the role.
3️⃣ "What do you know about Morrisons's company values?" By aligning your own values with those of the company, you show you are a good fit for the team.
4️⃣ "How do you deal with pressure or stressful situations at work?" Your response to this question gives the interviewer insight into your problem-solving skills and resilience.
5️⃣ "Describe a time when you took initiative at work." This allows you to demonstrate your ability to be proactive and make a meaningful impact.
But this is just the tip of the iceberg! The guide delves into even more crucial questions that Morrisons frequently asks in their interviews.
---
🎯 Why Choose This Guide?
Interview Success: How To Answer Morrisons Questions isn't just another interview preparation guide.
🌟 It's specifically tailored for Morrisons, understanding their interview process, company culture, and what they value in their employees.
🌟 It's written by Mike Jacobsen, an experienced career coach who knows what it takes to impress interviewers and land the job.
🌟 It provides over 100 sample answers to help you fully prepare for any question thrown your way.
🌟 It's instantly downloadable in a convenient PDF format, so you can start preparing right away!
Take this opportunity to turn your potential into a job offer at Morrisons! You have what it takes - let us help you prove it.
---
✨ Your Next Step to Success
Interview Success: How To Answer Morrisons Questions is more than just a guide – it's your secret weapon to landing your dream job. If you're ready to take the next step in your career, this is the resource you need.
Ready to impress at your Morrisons interview? Download your guide today and start preparing for success! ✅


💥 GET YOUR COPY TODAY AND RECEIVE OUR BEST-SELLING GUIDE AS A LIMITED-TIME BONUS! 🛒

Remember, the best time to start preparing was yesterday, the second best time is NOW! Grab your instant download today and step confidently into your interview. Good luck!
Improve your chances of a successful career with Morrisons! Get your own copy of our Morrisons Careers Interview Guide today and unleash your potential.
Plus, if you buy today, you'll also receive our popular guide, "How To Answer The Most Popular Interview Questions (Now with over 250 sample answers!)" at no extra cost (regularly priced at £49). Don't miss out on this great opportunity!
View full details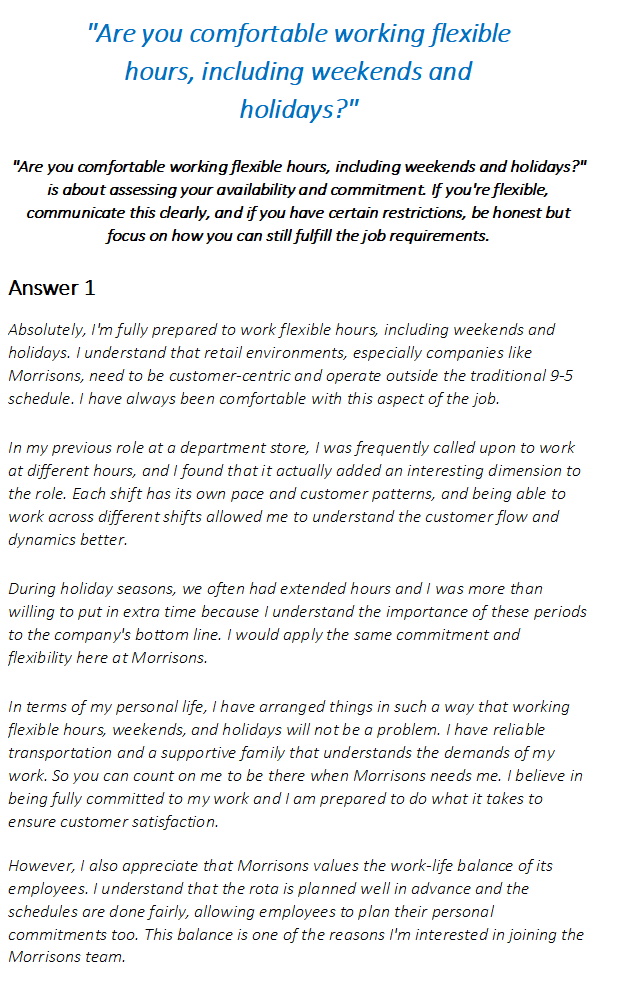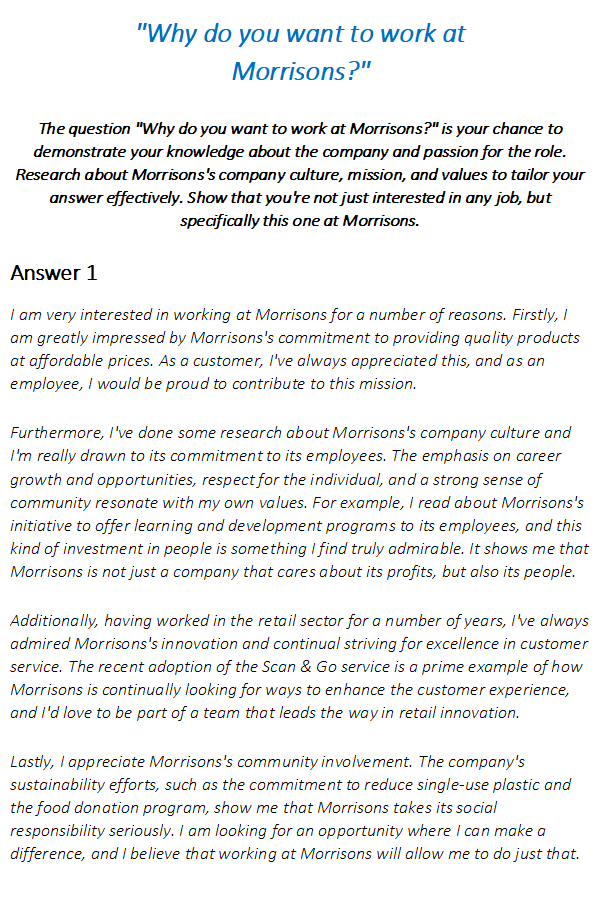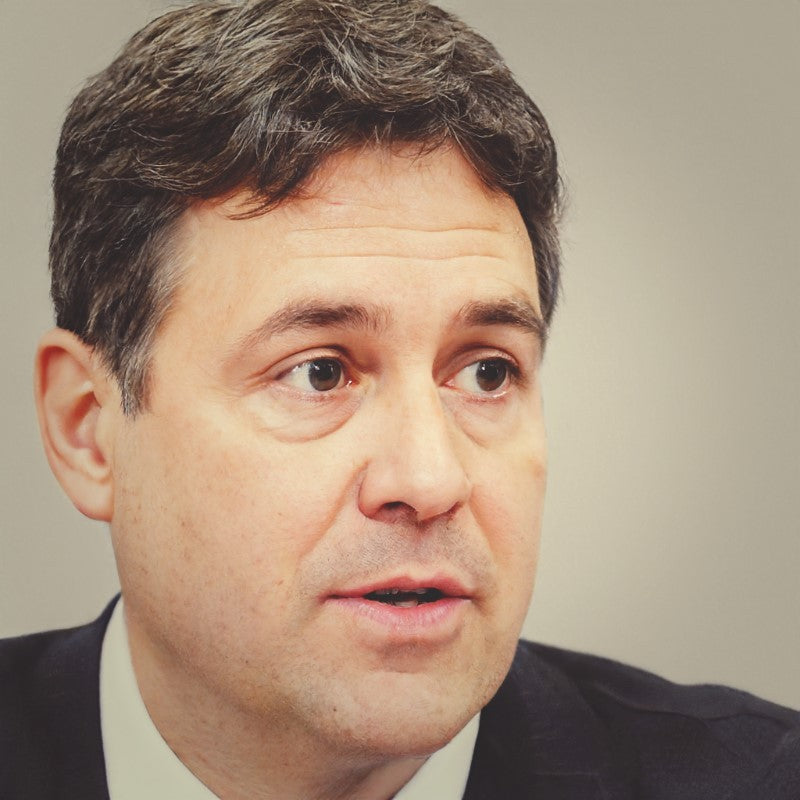 At Interview Detectives, we are led by Mike Jacobsen, a highly experienced recruitment consultant with nearly 30 years of professional expertise. With a deep understanding of the hiring landscape, Mike brings invaluable insights and knowledge to our platform. His extensive background in recruitment enables us to provide you with tailored interview guides and application tips that align with current industry trends. With Interview Detectives, you gain access to proven strategies and techniques to enhance your job application success. Trust in Mike's wealth of experience and embark on your journey towards career triumph.
Need Assistance? Connect with Mike on LinkedIn