Regular price
$63.00 USD
Sale price
$38.00 USD
Unit price
per
Sale
Sold out
This is Your Path to Success in Nursing Interviews! 🎉
Navigating the complex world of Nurse Practitioner interviews can be a daunting task. The right answers to the right questions can make the difference between securing the job of your dreams or missing an opportunity. That's why we're proud to introduce our comprehensive guide, "Interview Success: How To Answer Nurse Practitioner Interview Questions (With Over 100 Sample Answers)" by career coaching expert Mike Jacobsen and experienced Nurse Practitioner Sally Thompson.
---
About the Guide

Our guide is a 100+ page PDF document filled with invaluable insights, available for instant download. It's the product of extensive research and real-world experience, tailored to meet the unique demands of a Nurse Practitioner's job interview.
---
Preparing For Your Nurse Practitioner Interview

The interview for a Nurse Practitioner's position is an opportunity to showcase your skills, experience, and dedication to the profession. Our guide provides a comprehensive analysis and preparation strategy, ensuring that you understand what the interviewer is looking for and how best to present yourself.
---
What's Inside the Guide? ✅
🔹 Gain deep insights into what interviewers seek
🔹 Learn how to answer with confidence
🔹 Steer clear of common mistakes
🔹 Discover strategies to overcome interview challenges
🔹 Access a treasure trove of sample answers for all aspects of nursing
---
Sneak Peek: A look under the cover

We've packed the guide with crucial questions that you must be prepared to answer, including:

🔍 "Why did you choose nursing as a career?" This question probes into your core motivation and passion for the profession. It's not just about the career choice but understanding your intrinsic drive towards helping others and contributing to the healthcare community. It's about what makes nursing more than just a job for you.

🔍 "What experience do you have with specific patient populations (e.g., geriatrics, pediatrics, etc.)?" This is a crucial question that tests your specialized skills and ability to adapt to different patient needs. A Nurse Practitioner often needs to have specialized knowledge of different age groups and conditions. Your response to this question can illustrate your level of expertise and preparedness to handle varied healthcare scenarios.

🔍 "How do you handle stress in a fast-paced environment?" Every healthcare setting can become stressful and demanding. The interviewer wants to know your strategies for managing stress without letting it impact the quality of care you provide. This question reveals your resilience, ability to stay focused, and your emotional intelligence in high-pressure situations.

🔍 "Can you describe a time when you disagreed with a doctor or another healthcare provider? How did you handle it?" Communication and conflict resolution are vital in any team, especially in healthcare, where patient care often relies on collaboration. This question is aimed at understanding how you approach disagreements professionally and constructively, without letting personal biases affect the patient's care.

🔍 "How do you stay current with medical best practices and continuing education?" In a rapidly evolving field like healthcare, staying up-to-date with current best practices is essential. This question explores your commitment to continuous learning, your sources of information, and how you apply new knowledge in your practice. It reflects a strong professional ethic and dedication to offering the best possible care.

These questions and their detailed answers in our guide provide you with the essential understanding you'll need to navigate your Nurse Practitioner interview successfully. They represent the blend of technical knowledge, soft skills, and personal attributes that interviewers are looking to uncover. By understanding how to answer these questions, you'll be well on your way to impressing your future employer.
---
Meet the Authors

🖋 Mike Jacobsen, an experienced career coach with years of expertise in helping professionals succeed in their job search.
🖋 Sally Thompson, RN, MSN, a seasoned Nurse Practitioner with over 15 years in the field, sharing first-hand insights into what makes a successful Nurse Practitioner interview.
---
Why This Guide is Essential for You 🌟

With practical advice, real examples, and thoughtful guidance, our guide is your key to unlocking success in your Nurse Practitioner interview. It doesn't just tell you how to answer questions; it educates you on the thought process and expectations of the interviewer.
💥 GET YOUR COPY TODAY AND RECEIVE OUR BEST-SELLING GUIDE AS A LIMITED-TIME BONUS! 🛒
Remember, the best time to start preparing was yesterday, the second best time is NOW! Grab your instant download today and step confidently into your interview. Good luck!

Improve your chances of a successful career! Get your own copy of our Nurse Practitioner Interview Guide today and unleash your potential.
Plus, if you buy today, you'll also receive our popular guide, "How To Answer The Most Popular Interview Questions (Now with over 250 sample answers!)" at no extra cost (regularly priced at £49). Don't miss out on this great opportunity!
View full details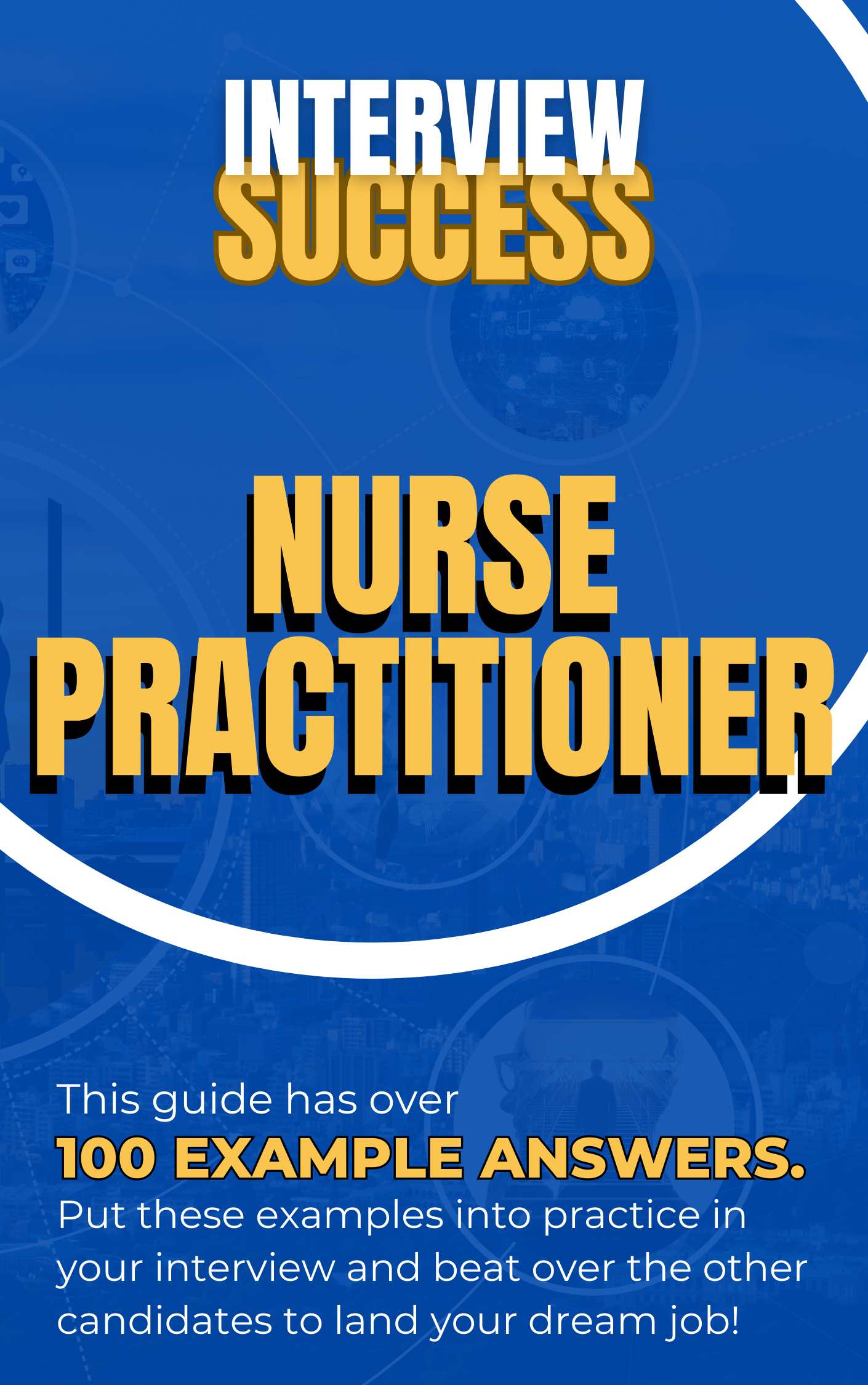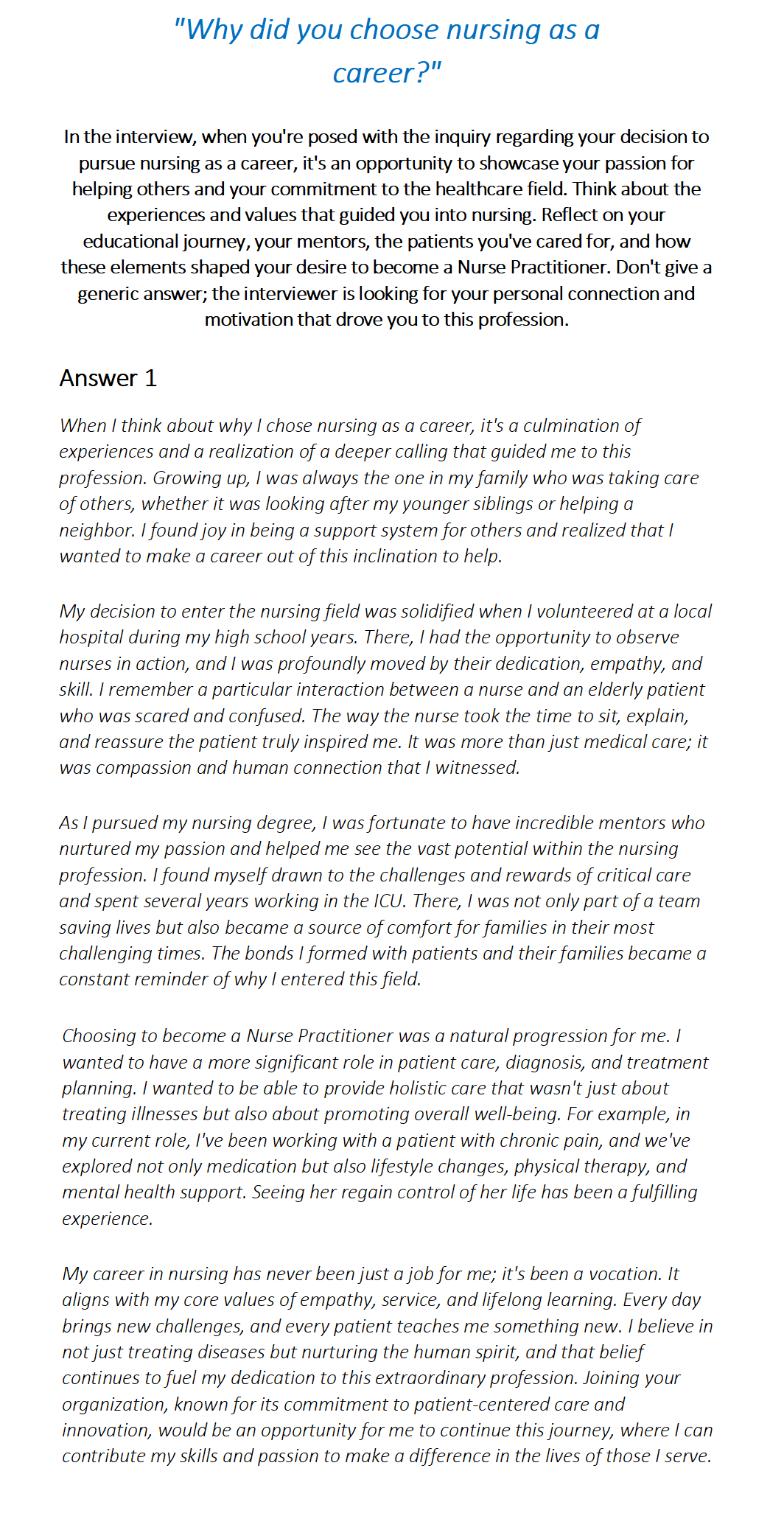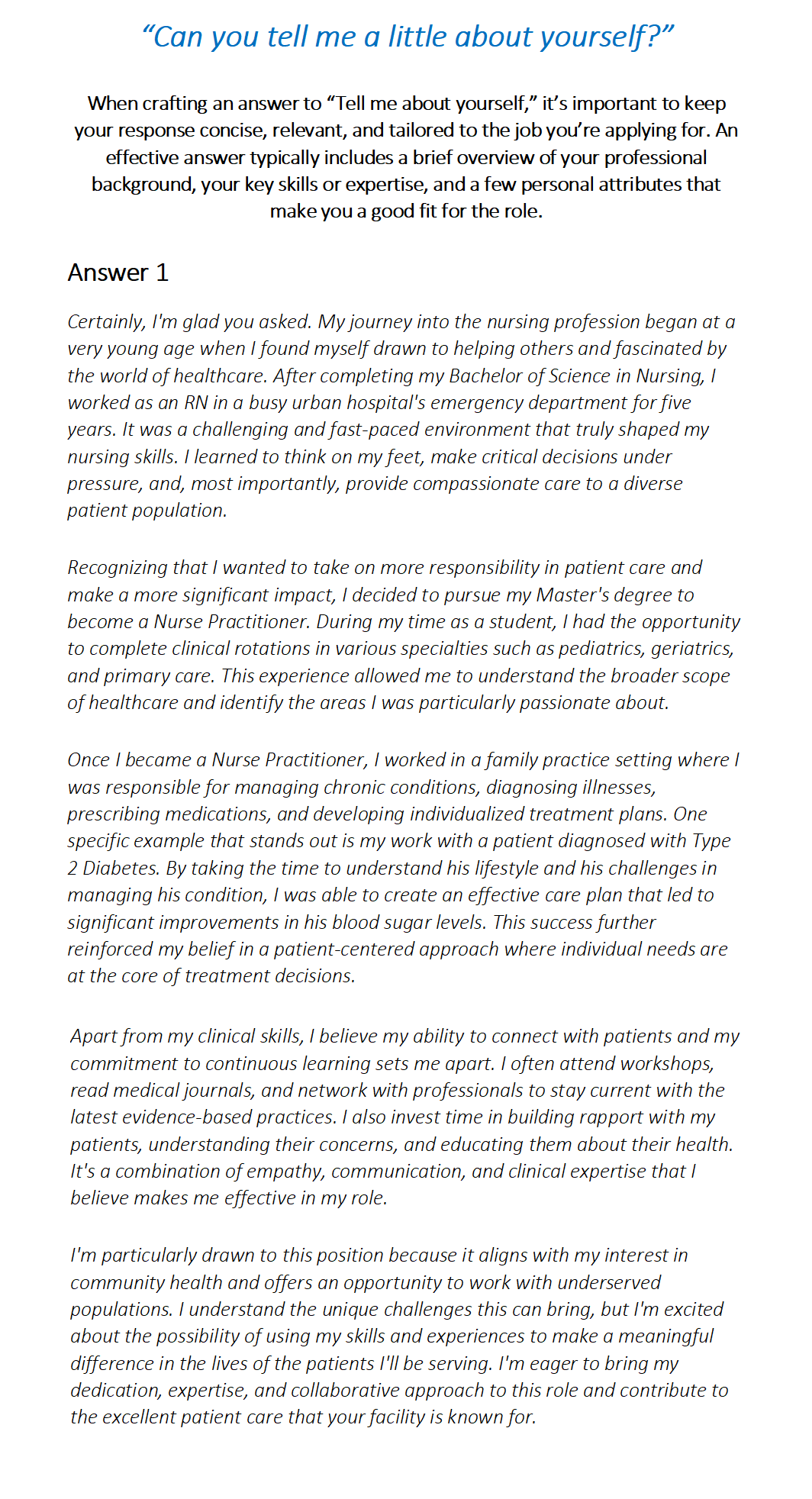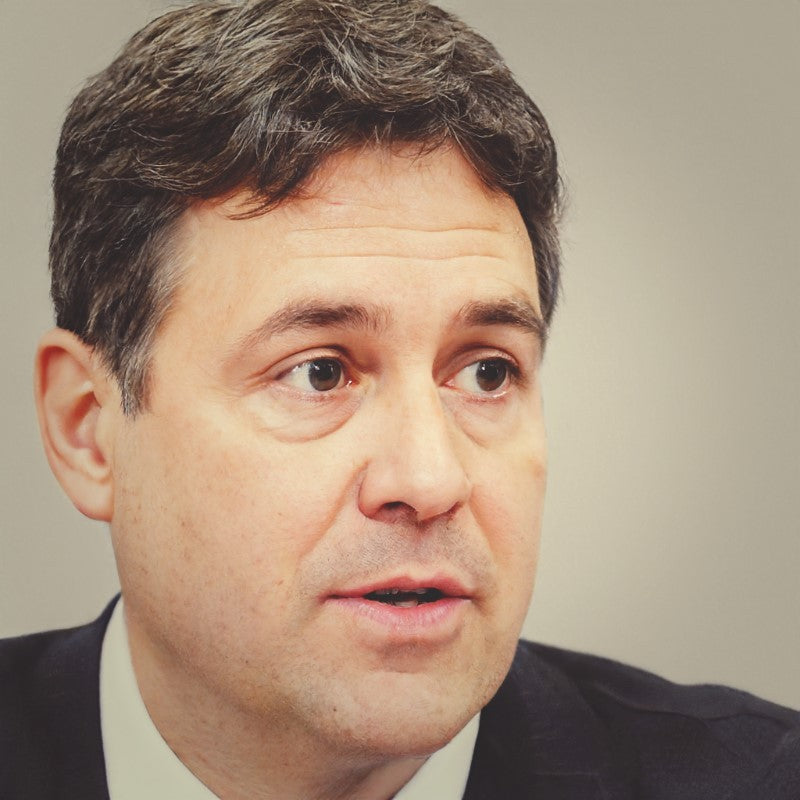 At Interview Detectives, we are led by Mike Jacobsen, a highly experienced recruitment consultant with nearly 30 years of professional expertise. With a deep understanding of the hiring landscape, Mike brings invaluable insights and knowledge to our platform. His extensive background in recruitment enables us to provide you with tailored interview guides and application tips that align with current industry trends. With Interview Detectives, you gain access to proven strategies and techniques to enhance your job application success. Trust in Mike's wealth of experience and embark on your journey towards career triumph.
Need Assistance? Connect with Mike on LinkedIn