Regular price
$63.00 USD
Sale price
$38.00 USD
Unit price
per
Sale
Sold out
 "Interview Success: How To Answer Occupational Therapist Interview Questions (With Over 100 Sample Answers)"
Are you an aspiring Occupational Therapist? Preparing for an interview in the Occupational Therapy field? Look no further! Introducing "Interview Success: How To Answer Occupational Therapist Interview Questions (With Over 100 Sample Answers)" – your comprehensive guide to a successful interview in the exciting world of Occupational Therapy. Authored by experienced professionals, this 100+ pages PDF is available for instant download and ready to take your interview skills to the next level.
---
About The Guide

This guide is specifically designed for Occupational Therapists seeking to polish their interview skills. It covers everything from the basics of interview preparation to answering complex, scenario-based questions that you may encounter. Don't just answer – answer with confidence!
---
Preparing For Your Occupational Therapist Interview
An Occupational Therapist interview is unlike any other. It's not just about your qualifications; it's about your approach, your mindset, your ethics, and so much more. Our guide provides insights into what the interviewer is looking for, the best ways to structure your answers, and even what NOT to say during an interview. Equip yourself with knowledge and step into that interview room with poise and self-assurance. Your dream job awaits you! 🌟
---
What's Inside The Guide
Here's a comprehensive look at what our guide offers:
✅ Introduction to Interviewing Techniques – An insightful beginning that sets the stage for what's to come.
✅ What The Interviewer Is Looking For – A deep dive into the mindset of the interviewer.
✅ Structuring Your Answers – Techniques to present your answers in the most impactful way.
✅ Avoiding Common Mistakes – Pitfalls to watch out for and how to steer clear of them.
✅ Questions & Sample Answers – Over 100 examples to prepare you for any question that comes your way.
✅ Ethical Considerations & Culturally Sensitive Practices – Essential skills for today's inclusive healthcare landscape.
✅ Career Growth & Continuing Education – Guidance on how to discuss your long-term goals and ongoing learning initiatives.

---
Sneak Peek: A look under the cover
Curious about what types of questions are covered in our guide? Here's a sneak peek:

🎗️ "Can you tell me a little about yourself?" – This question is often the interviewer's first impression of you. By articulating your background and connection to occupational therapy, you set the tone for the interview. It's essential to connect your personal story to your professional journey in a way that resonates with the role you're applying for.

🎗️ "What is your approach to creating individualized treatment plans?" – Occupational therapy requires a tailored approach for each patient. Your ability to explain how you create customized treatment plans will reflect your understanding of patients' unique needs and your commitment to personalized care.

🎗️ "How do you handle non-compliant or difficult patients?" – This question probes into your interpersonal skills and emotional intelligence. Answering this question effectively will demonstrate your empathy, patience, and resilience, as well as your ability to maintain professional integrity while dealing with challenging situations.

🎗️ "What is your experience with assistive technology and adaptive equipment?" – With technology playing a crucial role in modern therapy, this question assesses your familiarity and hands-on experience with assistive tools. Your ability to discuss this confidently will show that you are well-versed in utilizing technology to enhance patient care.

🎗️ "How do you approach ethical dilemmas in your practice?" – Ethics are at the core of healthcare practice. This question seeks to understand your moral compass and decision-making process when facing ethical challenges. A well-structured answer will highlight your adherence to professional guidelines, respect for patient autonomy, and ability to navigate complex ethical situations.


These questions and many more are dissected and explained, helping you understand why they are essential to answer correctly and how they mirror the real-world scenarios you'll encounter in your occupational therapy practice.
---
Meet The Authors

Mike Jacobsen – A seasoned career coach who specializes in interview strategies, Mike's insights are valuable to anyone looking to make an impact in their interview.
Sarah Thompson – An experienced Occupational Therapist with over 15 years in the field, Sarah's first-hand knowledge adds a layer of authenticity and expertise to the guide.
Their combined wisdom makes this guide a one-of-a-kind resource for Occupational Therapists at any stage of their career.
---
Your dream job is just an interview away. Take control of your future with the help of our comprehensive guide. We believe in you, and now it's your turn to believe in yourself! 🌈
💥 GET YOUR COPY TODAY AND RECEIVE OUR BEST-SELLING GUIDE AS A LIMITED-TIME BONUS! 🛒
Remember, the best time to start preparing was yesterday, the second best time is NOW! Grab your instant download today and step confidently into your interview. Good luck!

Improve your chances of a successful career! Get your own copy of our Occupational Therapist Interview Guide today and unleash your potential.
Plus, if you buy today, you'll also receive our popular guide, "How To Answer The Most Popular Interview Questions (Now with over 250 sample answers!)" at no extra cost (regularly priced at £49). Don't miss out on this great opportunity!
View full details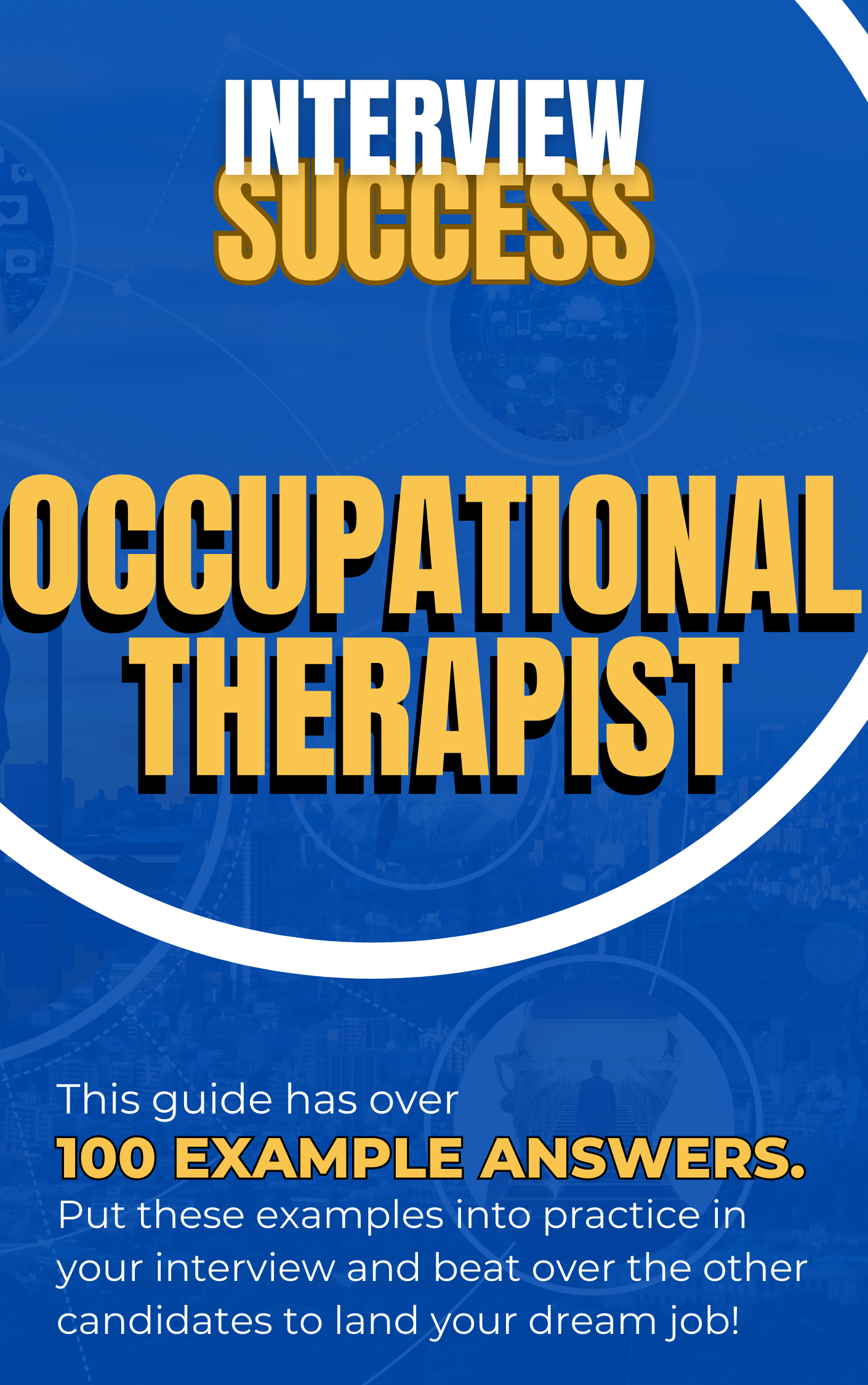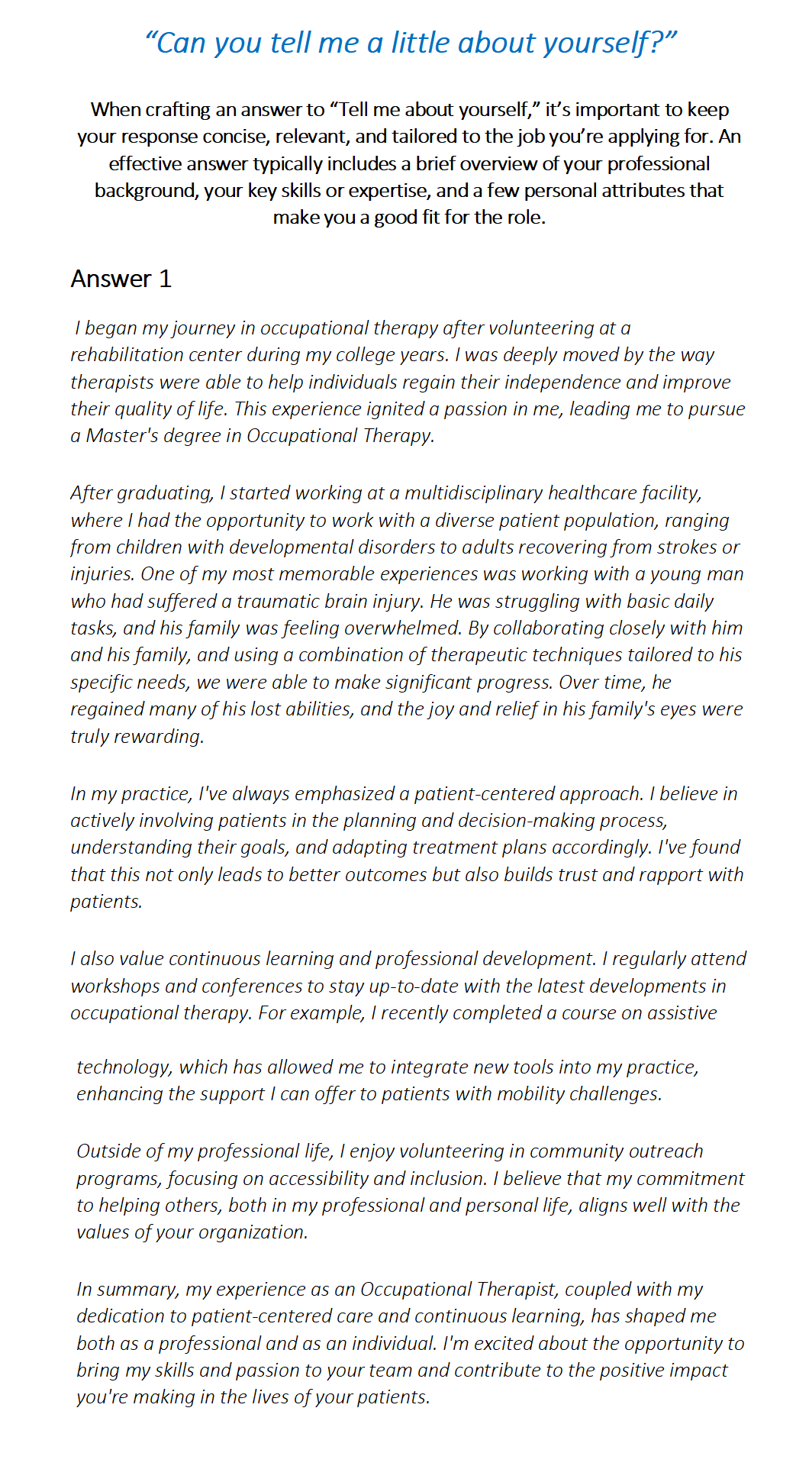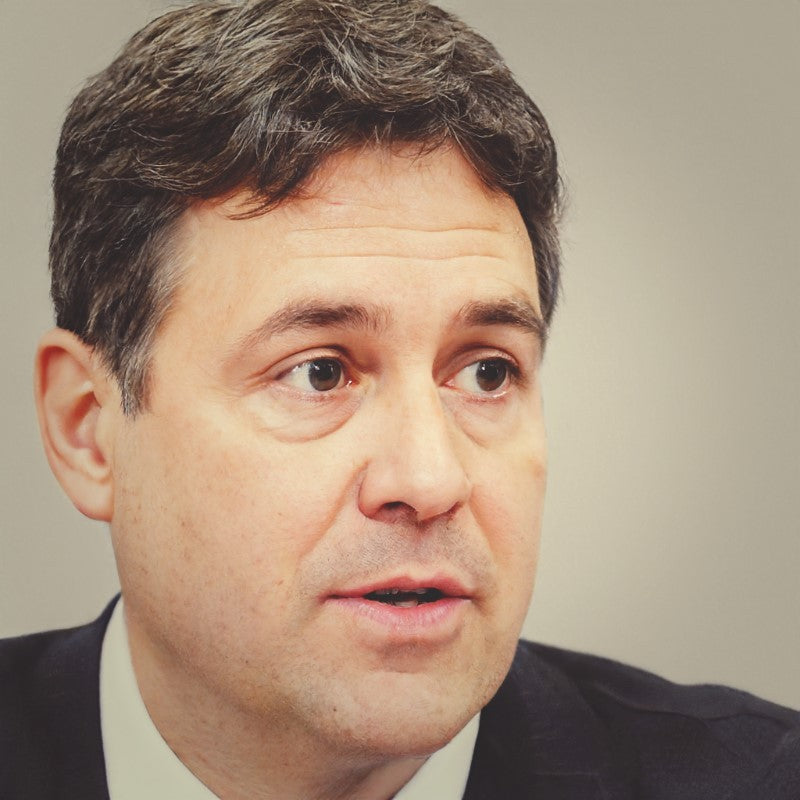 At Interview Detectives, we are led by Mike Jacobsen, a highly experienced recruitment consultant with nearly 30 years of professional expertise. With a deep understanding of the hiring landscape, Mike brings invaluable insights and knowledge to our platform. His extensive background in recruitment enables us to provide you with tailored interview guides and application tips that align with current industry trends. With Interview Detectives, you gain access to proven strategies and techniques to enhance your job application success. Trust in Mike's wealth of experience and embark on your journey towards career triumph.
Need Assistance? Connect with Mike on LinkedIn