Regular price
$64.00 USD
Sale price
$38.00 USD
Unit price
per
Sale
Sold out
🔥 Ace Your Office Manager Interview with Our Comprehensive Guide! 🔥
Embarking on the journey to secure your dream Office Manager job can be an exciting, yet daunting task. The interview process can often seem like a maze, full of challenging questions designed to test even the most experienced professionals. But what if you had a comprehensive guide to navigate this maze? One that not only offered insights into what interviewers are looking for but also gave you ready-to-use answers for some of the toughest questions?


Enter "Interview Success: How To Answer Office Manager Questions (With Over 100 Sample Answers)" – your perfect companion for interview preparation.
Mike Jacobsen, a seasoned career coach, has meticulously crafted this guide to empower you with the knowledge and confidence to excel in your upcoming interview. With over a decade of experience guiding professionals to their dream roles, Mike knows exactly what hiring managers are looking for, and he's ready to share his secrets with you! This 101-page treasure trove of insights and advice is designed to elevate your interview game.


📘 Unveil the Mysteries of the Interview Room
Don't step into an interview unprepared ever again. This guide contains everything you need to know:
What The Interviewer Is Looking For When Asking Any Question – Gain insight into the mind of the interviewer. Understand the motives behind their questions and how to respond in a way that hits the mark every time.
How Best to Structure Your Answers – Uncover the secret to structuring your responses effectively to be clear, compelling, and engaging.
How NOT To Answer Interview Questions – Learn about the common mistakes that applicants make in their interviews and how to avoid them.
Interview Questions & Sample answers – Immerse yourself in over 100 tailor-made sample answers to the most frequently asked Office Manager interview questions. Use them as they are or customize them to better suit your style.


🔑 Get a Sneak Peek Into the Questions You'll Be Answering! 🔑
Navigating through an interview can feel like sailing through uncharted waters, but with our guide, you'll have a compass to guide your way. We want you to feel comfortable and confident when you walk into that interview room. So, let's take a peek at some of the types of questions our guide will help you prepare for:
✅ "Can you describe your experience with office management?" – In an interview, this question is almost inevitable. Our guide provides you with different strategies to construct your answer, showcasing your experience and achievements in the best light.
✅ "What strategies do you use for effective scheduling and resource allocation?" – This question tests your practical skills and understanding of the role's challenges. We equip you with a sample answer that proves your competency and highlights your ability to handle the office's logistical demands.
✅ "How do you maintain efficiency and productivity in the workplace?" – Your interviewer wants to know about your management style. Our guide provides tips on how to demonstrate your leadership capabilities and strategies for boosting productivity.
✅ "What is your strategy for handling multiple tasks or projects simultaneously?" – Office Managers need to be able to juggle various tasks effectively. Our guide gives you a sample answer that demonstrates your organizational skills and your ability to maintain a high standard of work, even under pressure.
And there's more where these came from. "Interview Success: How To Answer Office Manager Questions (With Over 100 Sample Answers)" covers these questions and many others, providing detailed guidance on how to tailor your answers to reflect your unique strengths and experiences.


🌟Stand Out in the Sea of Applicants
The Office Manager role is the backbone of any organization, making it a highly sought-after position. To clinch the job, you need to do more than just answer questions - you need to tell a compelling story, one that positions you as the ideal candidate. Our guide provides not just answers, but also advice on how to present yourself, showcase your experience, and make a lasting impression.


🚀 Take Control of Your Interview Destiny
The power to ace your interview is in your hands. With this guide, you'll walk into each interview with unwavering confidence, ready to tackle any question they throw your way.
The best part? "Interview Success: How To Answer Office Manager Questions (With Over 100 Sample Answers)" is available for instant download! There's no waiting for shipping, no extra fees – just immediate access to your key for unlocking interview success.
Invest in your career today. Prepare to not just attend your Office Manager interview, but to conquer it. Download your guide now and transform your career journey from daunting to triumphant. 🏆🥇🏅


💥 GET YOUR COPY TODAY AND RECEIVE OUR BEST-SELLING GUIDE AS A LIMITED-TIME BONUS! 🛒
Improve your chances of a successful career with confidence! Get your own copy of "INTERVIEW SUCCESS: How To Answer Office Manager Interview Questions (with over 100 sample answers!)" today and unleash your potential. Plus, if you buy today, you'll also receive our popular guide, "How To Answer The Most Popular Interview Questions (with over 100 sample answers!)" at no extra cost (regularly priced at £49). Don't miss out on this great opportunity! 
Dream jobs don't wait, neither should you. Step into the future of your career with conviction and confidence.
View full details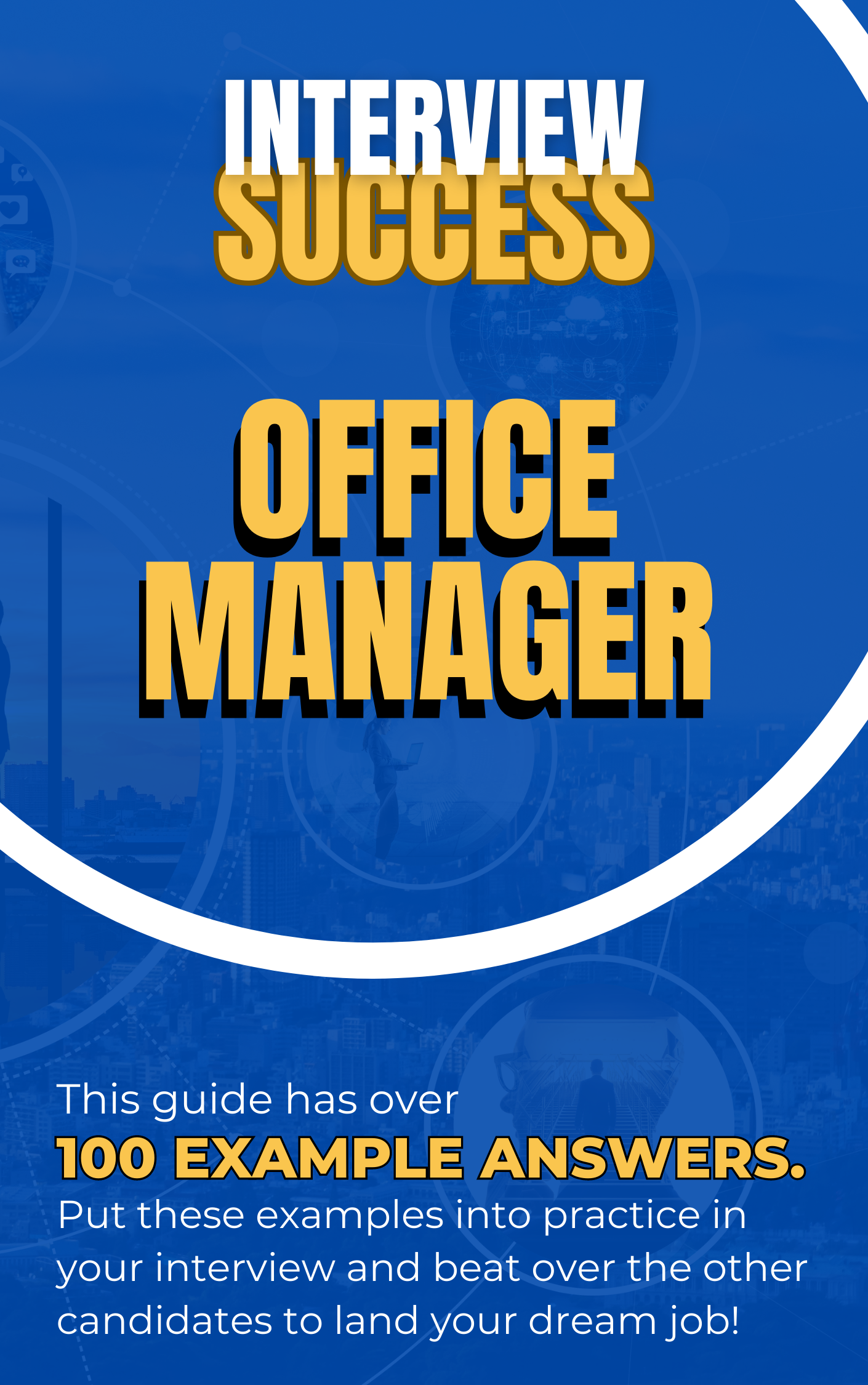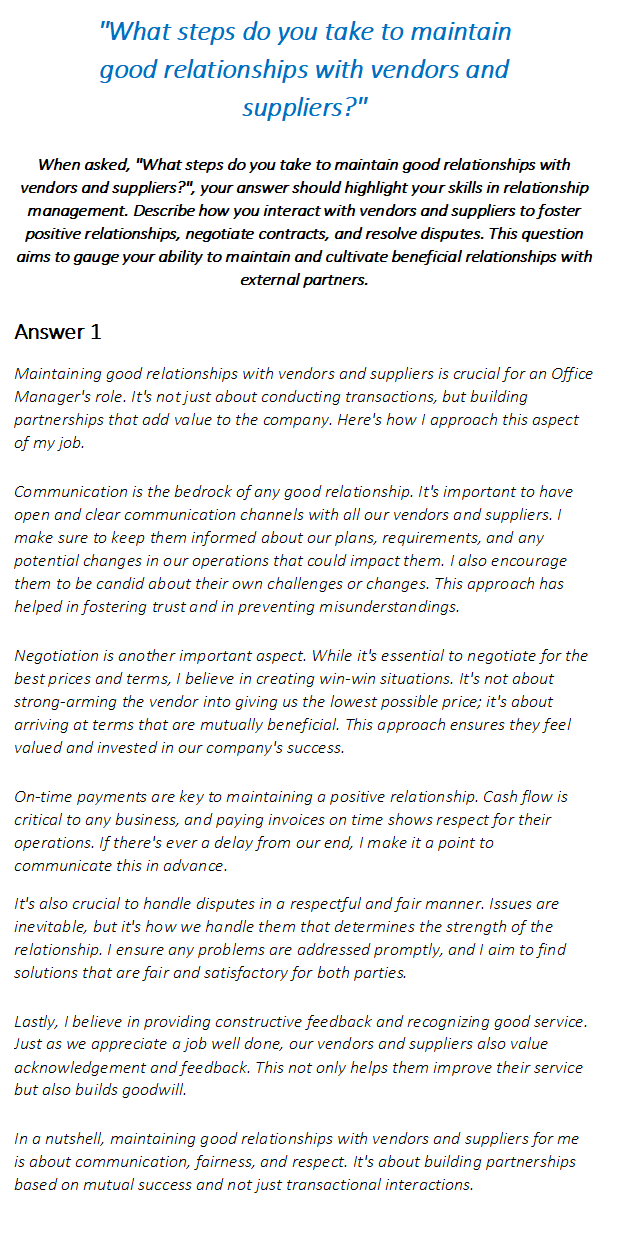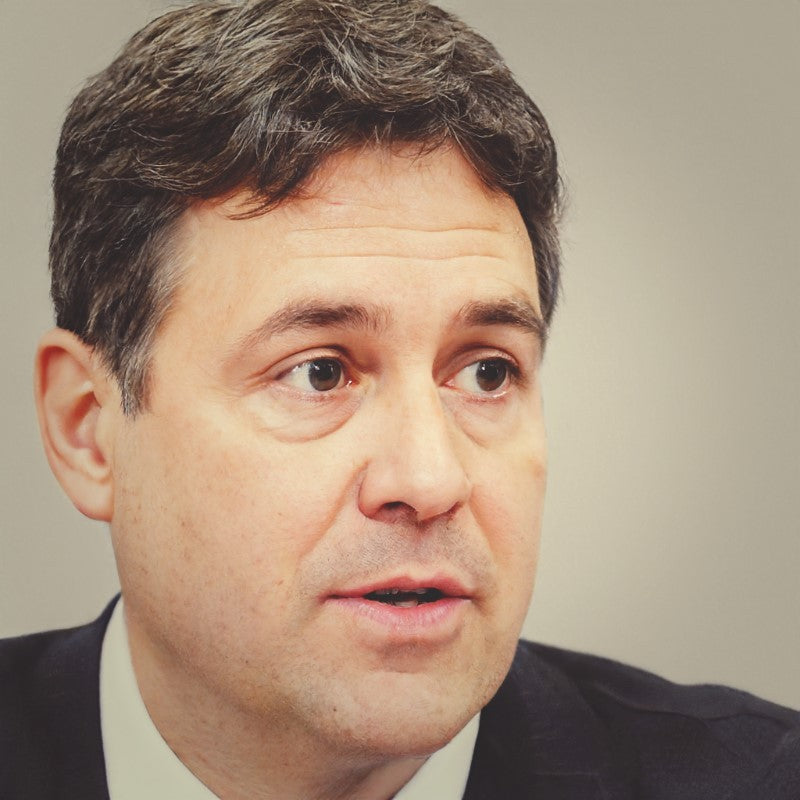 At Interview Detectives, we are led by Mike Jacobsen, a highly experienced recruitment consultant with nearly 30 years of professional expertise. With a deep understanding of the hiring landscape, Mike brings invaluable insights and knowledge to our platform. His extensive background in recruitment enables us to provide you with tailored interview guides and application tips that align with current industry trends. With Interview Detectives, you gain access to proven strategies and techniques to enhance your job application success. Trust in Mike's wealth of experience and embark on your journey towards career triumph.
Need Assistance? Connect with Mike on LinkedIn