Regular price
$38.00 USD
Sale price
$25.00 USD
Unit price
per
Sale
Sold out
Stand Out From The Crowd: The Essential CV Toolkit for the Motivated Operations Manager
---
🚀 Embark on Your Next Career Adventure with Confidence!

Being seen in the competitive landscape of operations management, your CV becomes your personal ambassador, narrating your professional story, achievements, and capabilities.
But creating a CV that genuinely mirrors your skills and journey can be a complex task. That's where our Operations Manager CV Writing Collection becomes your secret weapon!


---
🎯 Why Our Collection is Your Next Best Investment

Our collection is not just a toolkit; it's your ally in crafting a CV that not only gets seen but also leaves a memorable imprint. Here's what's packed inside:

📘 A pragmatic guide to CV writing
📄 A CV template optimized for ATS
📑 An example CV of an experienced Operations Manager
---
📘 No-Nonsense Guide to CV Writing (RRP £19)
Your Step-by-Step Companion in CV Crafting

Brought to you by Mike Jacobsen, this guide is your shortcut to crafting a CV that resonates with your capabilities without drowning in unnecessary jargon. It's practical, actionable, and incredibly user-friendly. From the CV writing basics, tailoring content to job descriptions, to managing tricky sections like employment gaps, this guide steers you through every step, ensuring your CV is a genuine reflection of your career and achievements./

🔍 What You'll Learn:

🌟 Clarity: Understand what to include and omit in your CV.
🌟 Precision: Learn how to articulate your experiences and achievements with impact.
🌟 Confidence: Navigate through your CV writing journey with a clear roadmap.

---
📄 Editable CV Template
Designed for Success and Readability

Our CV template is not just a document; it's a meticulously crafted tool designed with a dual purpose - to be easily navigated by the Applicant Tracking System (ATS) and to spotlight your key skills and experiences in a manner that's easy for hiring managers to read.

🌟 Your Key to Unlocking Opportunities:

🔐 ATS Friendly: Ensures your CV doesn't get lost in the digital shuffle.
🔐 Highlighting Expertise: Strategically places your skills and experiences in the spotlight.
🔐 Adaptability: Easily tweakable to suit various job applications.
---
📑 Example CV for an Experienced Operations Manager
A Real-World Example to Guide Your Writing

Having a reference can make your CV writing process significantly smoother. Our example CV is more than a sample; it's a peek into the application of all the principles laid out in our guide and template, showcasing how they come to life in a real-world scenario.


✨ Take guidance from the professionals:

🚦 Relevance: Understand what a seasoned Operations Manager's CV looks like.
🚦 Inspiration: Gain insights into how to articulate your own experiences and achievements.
🚦 Guidance: Use it as a benchmark for your own CV.
---
Your Future Awaits!

With our Operations Manager CV Writing Collection, you're not just crafting a CV; you're sculpting your future. Let's ensure that your journey to your next role is smooth, confident, and above all, successful.
🛒 Grab Your Toolkit Now and Step into Your Next Role with Assurance!
View full details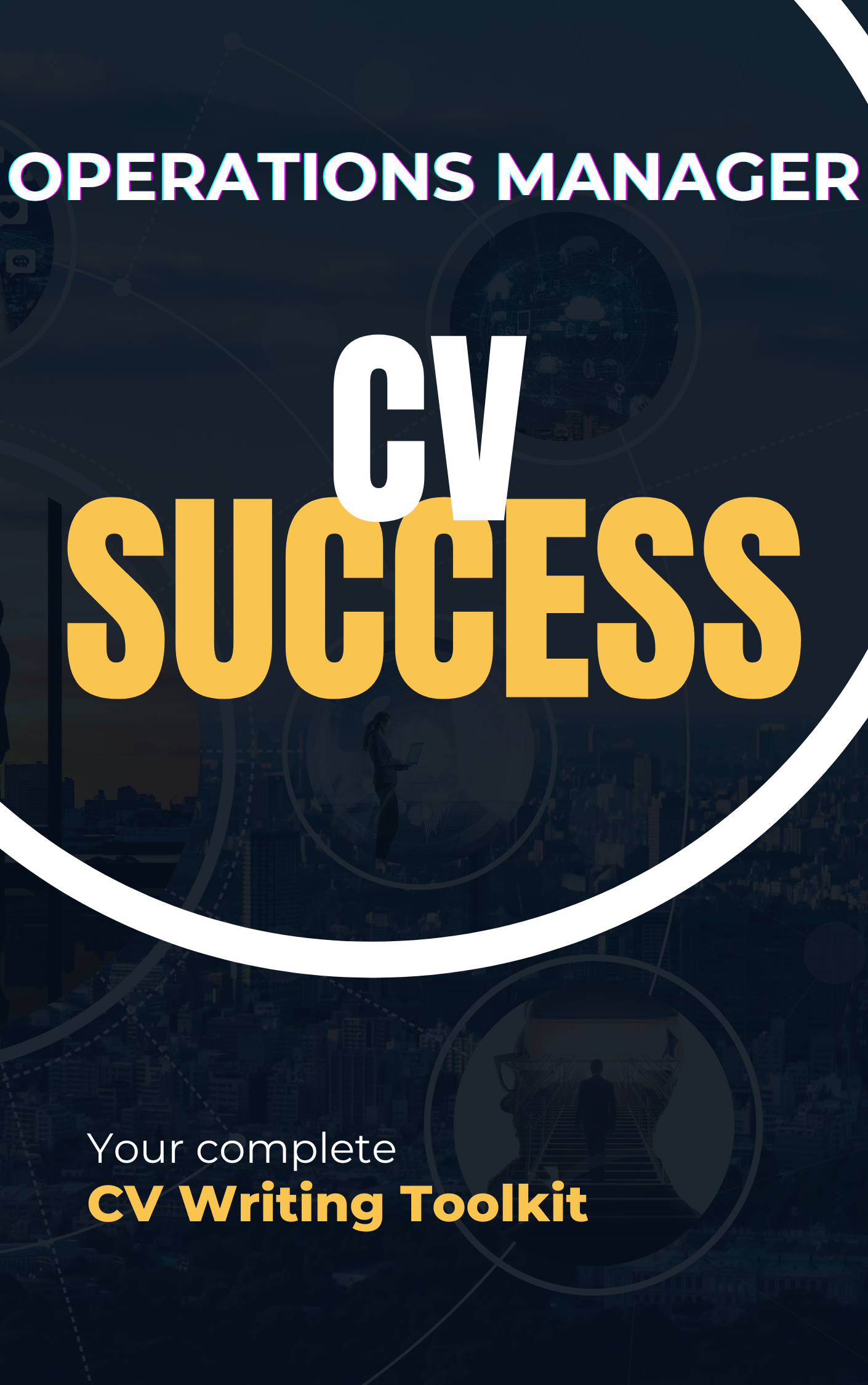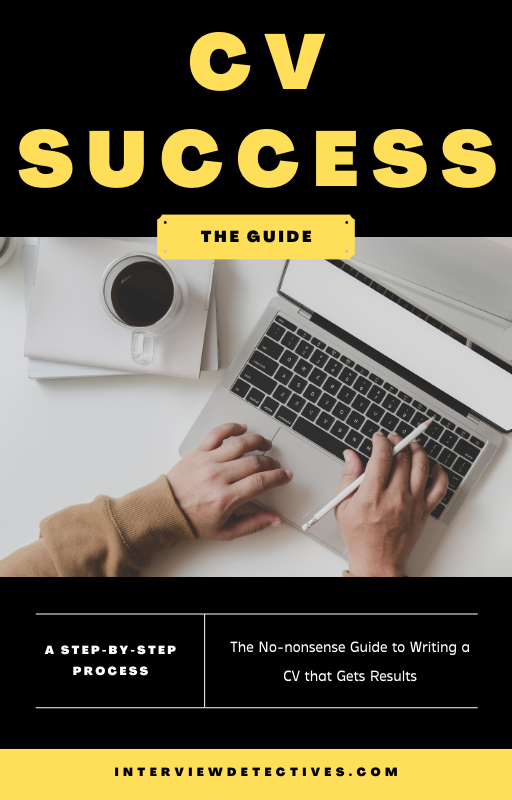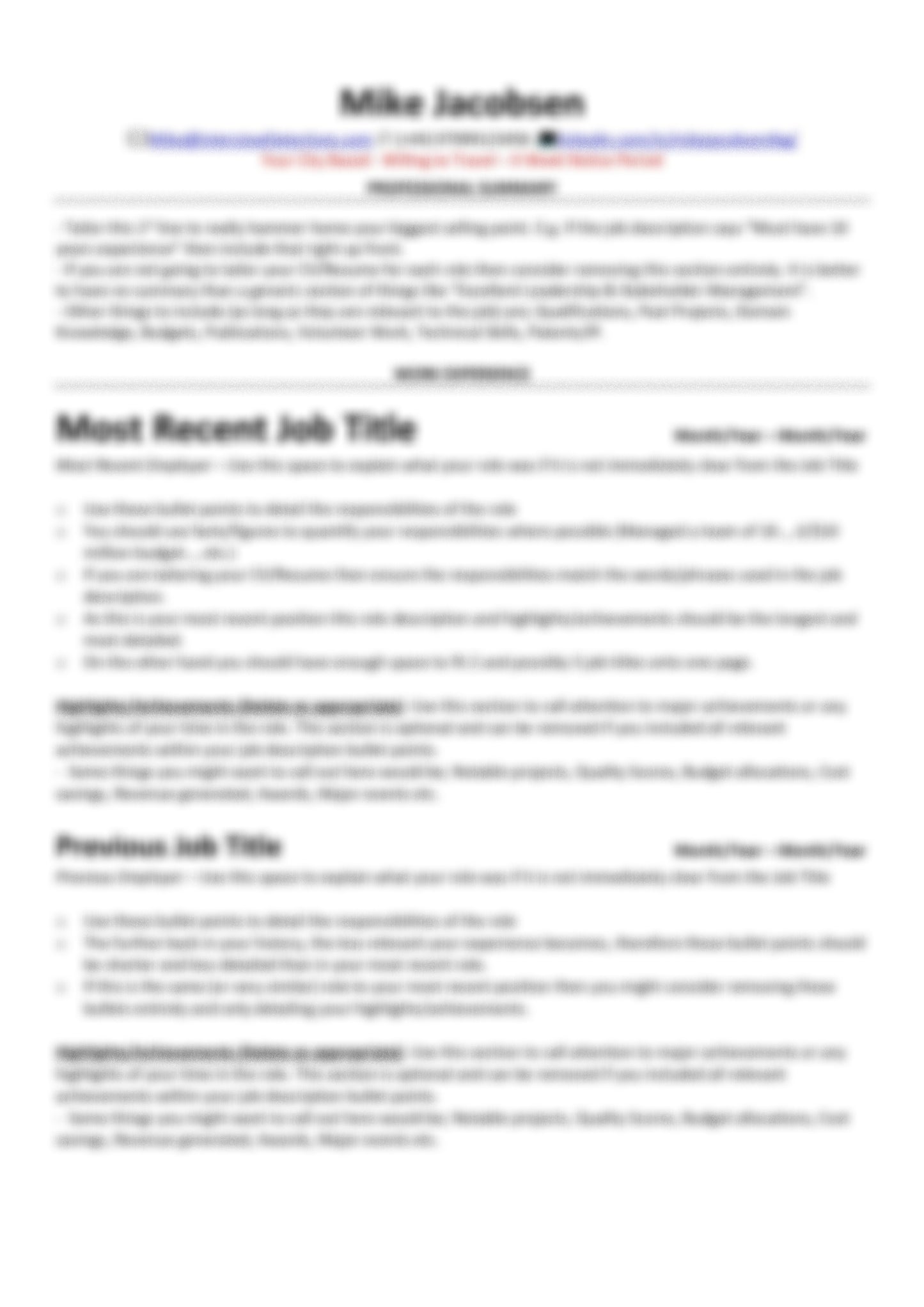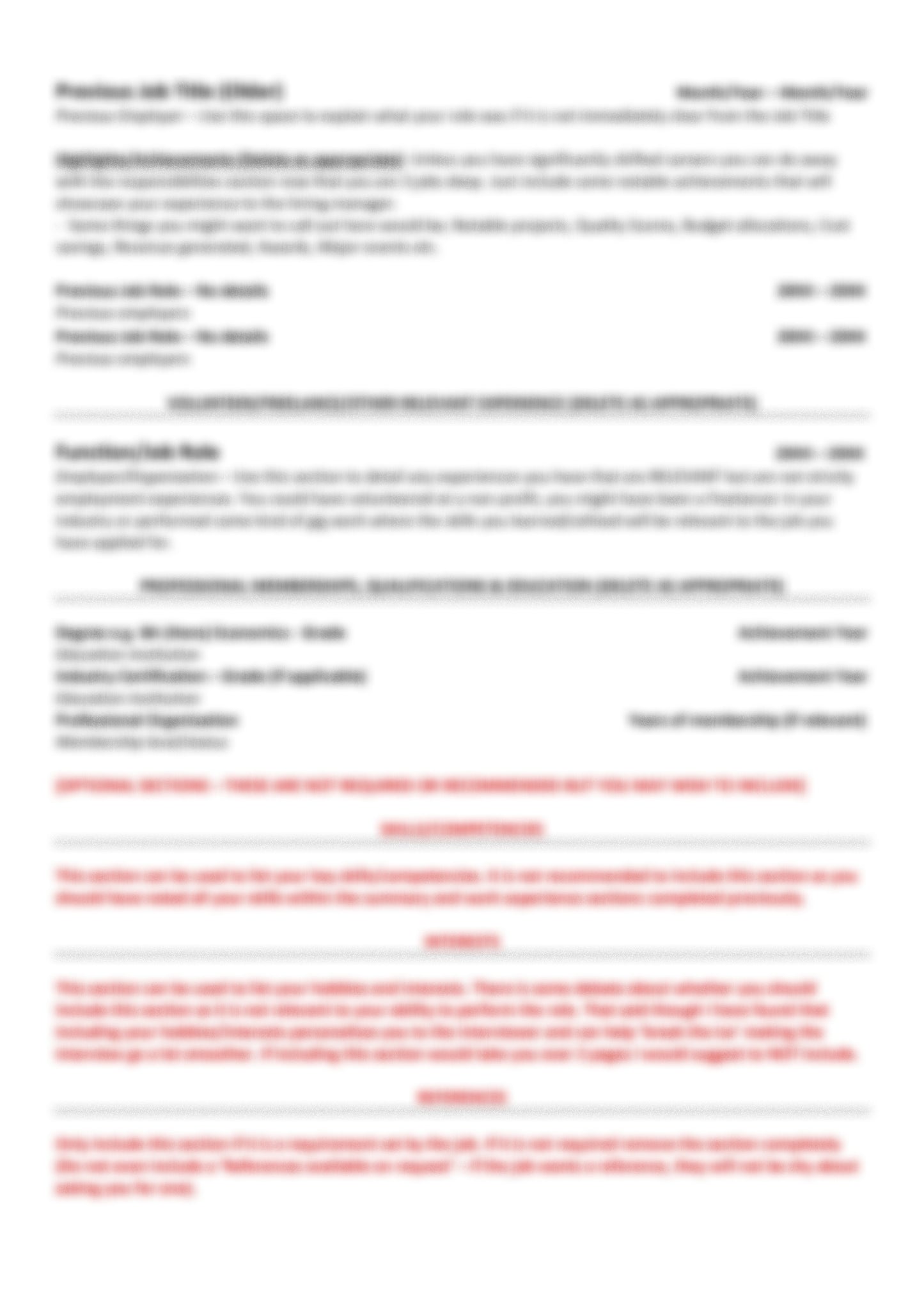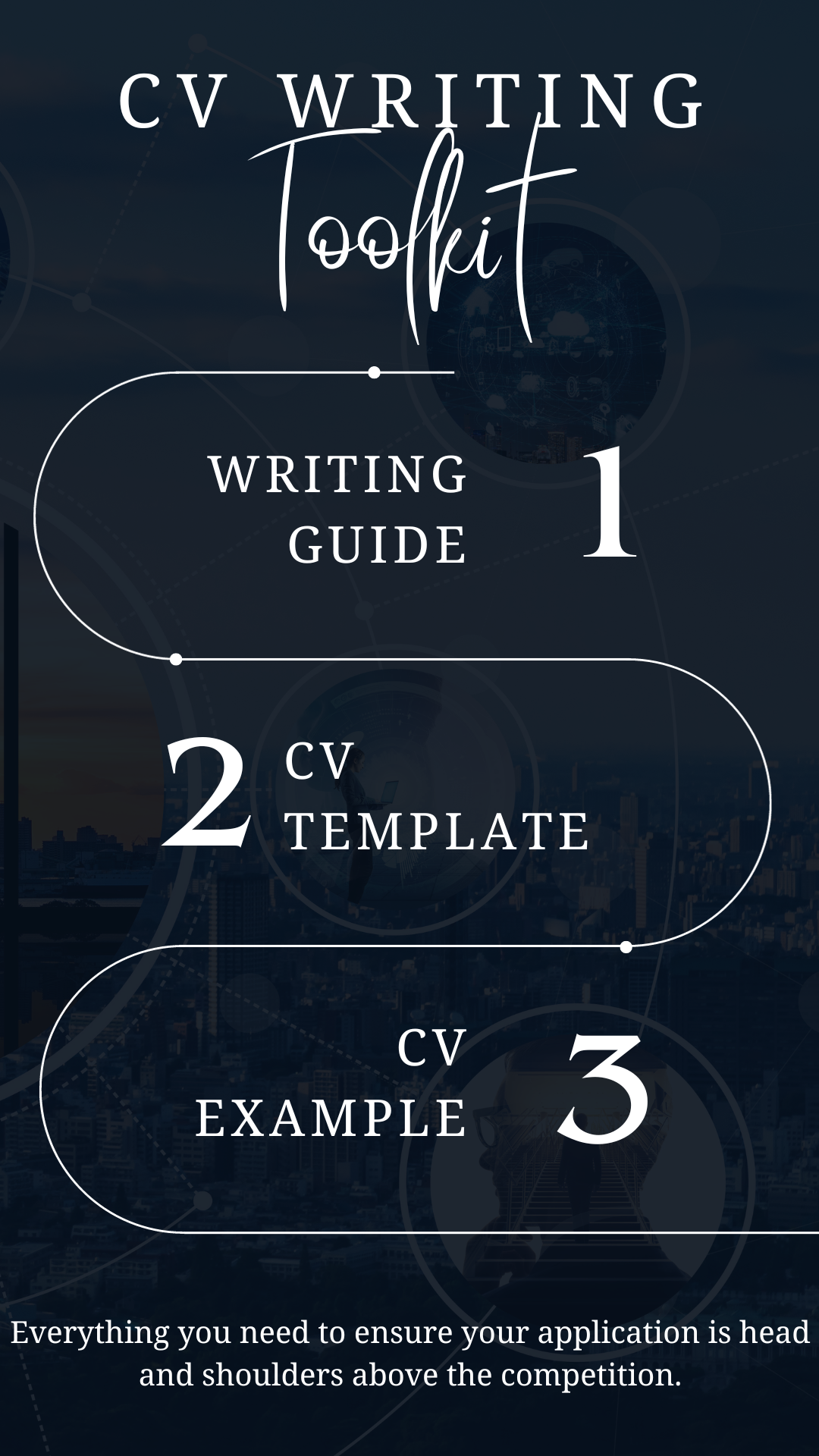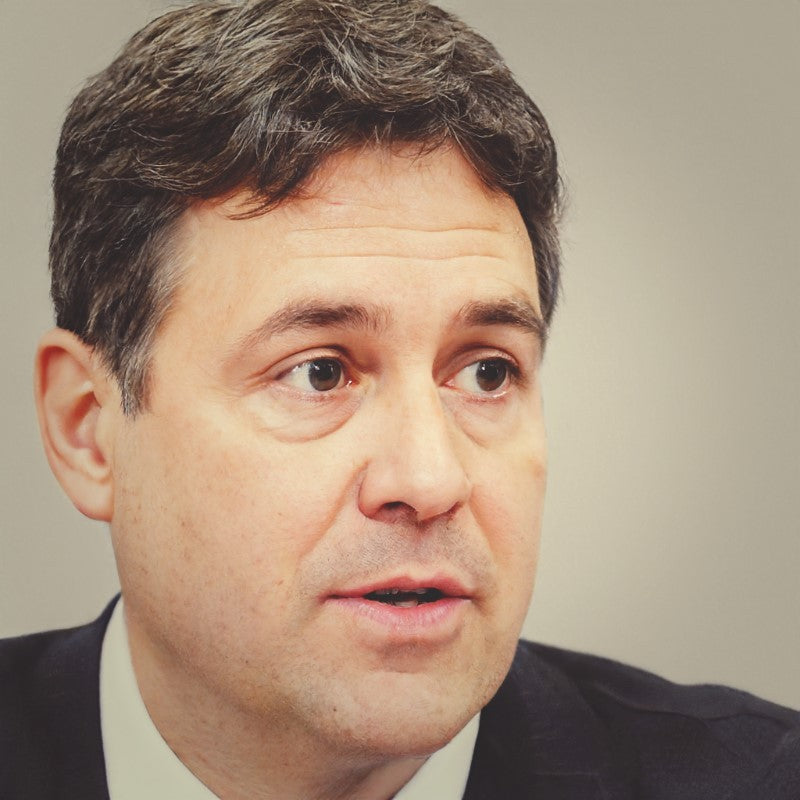 At Interview Detectives, we are led by Mike Jacobsen, a highly experienced recruitment consultant with nearly 30 years of professional expertise. With a deep understanding of the hiring landscape, Mike brings invaluable insights and knowledge to our platform. His extensive background in recruitment enables us to provide you with tailored interview guides and application tips that align with current industry trends. With Interview Detectives, you gain access to proven strategies and techniques to enhance your job application success. Trust in Mike's wealth of experience and embark on your journey towards career triumph.
Need Assistance? Connect with Mike on LinkedIn