Regular price
$63.00 USD
Sale price
$38.00 USD
Unit price
per
Sale
Sold out
 Interview Success: How To Answer Personal Trainer Interview Questions (With Over 100 Samples Answers)
---
Unlock Your Potential in the Personal Trainer Job Market! 🚀

Are you striving to become a Personal Trainer? Do you want to ace that all-important interview? Look no further! We have crafted an ultimate guide that arms you with the wisdom, tools, and confidence to tackle personal training interviews like a pro! This 100+ page PDF guide is ready for instant download, offering an extensive resource for those looking to make their mark in the personal training world.
---
Preparing For Your Personal Trainer Interview

The personal training industry is booming, and the job market is competitive. Employers are looking for candidates who not only have the knowledge and skills but can articulate them convincingly. You need to understand the underlying motivations behind the questions and how to structure your answers authentically and persuasively. Our guide provides targeted insights on exactly what interviewers are looking for and equips you with strategies to stand out from the crowd.
---
What's Inside The Guide 📘

✅ What The Interviewer Is Looking For When Asking Any Question – We delve into the psychology of the interviewer, helping you understand what they truly want to know from their questions. It's not just about the surface; it's about reading between the lines and recognizing the underlying intentions and concerns.

✅ How Best to Structure Your Answers – Crafting the right response isn't just about content; it's about presentation too. In this section, you'll learn how to structure your answers effectively, balancing depth and clarity, emotion and logic, to resonate with your interviewers.

✅ How NOT To Answer Interview Questions – Mistakes can be costly, and some common errors can instantly ruin an interview. We dissect what to avoid, explaining why certain responses can be detrimental, and providing guidance on maintaining a positive, authentic tone.

✅ Interview Questions & Sample Answers – Over 100 examples tailored to the Personal Trainer's role. From understanding different fitness philosophies to handling clients with varied needs, we provide in-depth, situation-specific advice to prepare you for anything.

✅ Specific Guidance on Questions About Certification, Nutrition Coaching, Client Handling, and More! – We go beyond generalities, diving into the details of personal training. From certifications that add value to your profile to approaches in nutrition that complement physical training, we explore various facets to ensure you are comprehensively prepared.

This guide doesn't just skim the surface; it's a deep, extensive resource designed with the Personal Trainer's unique challenges and opportunities in mind. Whether you're a seasoned professional or an aspiring newcomer, you'll find invaluable insights tailored to your needs.
---
Sneak Peek: A look behind the cover
Curious about what awaits you in this comprehensive guide? Here's a glimpse into the questions covered and a deeper understanding of why they're essential to master:

🔑 "Why did you choose to become a Personal Trainer?" – This question probes your underlying motivation, passion, and dedication to the fitness industry. It's about connecting your personal interests and life story to your chosen career, and our guide shows you how to articulate this connection convincingly.

🔑 "How do you tailor fitness programs to individual client needs?" – Your ability to understand and adapt to various client needs is fundamental. This question examines your capability to assess individual goals, health conditions, and preferences, and then create personalized programs. Our guide provides practical insights on crafting persuasive answers that reflect your expertise.

🔑 "What's your approach to nutrition coaching?" – Fitness isn't just about exercise; nutrition plays a key role too. This question explores your holistic view of wellness and how you integrate nutritional guidance with physical training. It's not just about meal plans; it's about educating and empowering clients, and our guide lays down the path to express this effectively.

🔑 "How do you keep up with the latest fitness trends and research?" – The fitness world is constantly evolving. This question delves into your commitment to continuous learning and staying abreast of current trends, technologies, and research in the field. It reflects your passion for growth and adaptability, and our guide assists you in portraying this in the best light.

🔑 "How do you ensure that your training methods are safe and effective?" – Safety and effectiveness are paramount in personal training. This question is about your professionalism, attention to detail, and responsibility towards your clients' well-being. It's about showcasing your methods in assessing clients, planning exercises, and providing clear instructions, all of which our guide can help you navigate with confidence.

Each of these questions is a potential game-changer in your interview, and this sneak peek is just the tip of the iceberg. Delve into our guide to find detailed explanations, sample answers, and strategies to turn these and many other questions into your stepping stones to success!
---
Meet the Authors

Mike Jacobsen – An experienced career coach, Mike has been instrumental in shaping the careers of numerous professionals across various industries. His keen insights into interview dynamics add a strategic dimension to this guide.
Samantha Wright – A seasoned Personal Trainer with over 15 years in the fitness industry, Samantha's practical experience and in-depth knowledge provide real-life context to the advice in this guide. Her expertise ensures that the guide resonates with the authentic challenges and opportunities faced by Personal Trainers.
---
Your Success Is Our Priority

We believe in your potential, and we are here to support you in your journey. Our guide is more than just a PDF; it's a companion, a mentor, and a key to unlocking your success as a Personal Trainer. If you have any questions or need further support, please don't hesitate to contact us.
💥 GET YOUR COPY TODAY AND RECEIVE OUR BEST-SELLING GUIDE AS A LIMITED-TIME BONUS! 🛒
Remember, the best time to start preparing was yesterday, the second best time is NOW! Grab your instant download today and step confidently into your interview. Good luck!

Improve your chances of a successful career! Get your own copy of our Personal Trainer Interview Guide today and unleash your potential.
Plus, if you buy today, you'll also receive our popular guide, "How To Answer The Most Popular Interview Questions (Now with over 250 sample answers!)" at no extra cost (regularly priced at £49). Don't miss out on this great opportunity!
View full details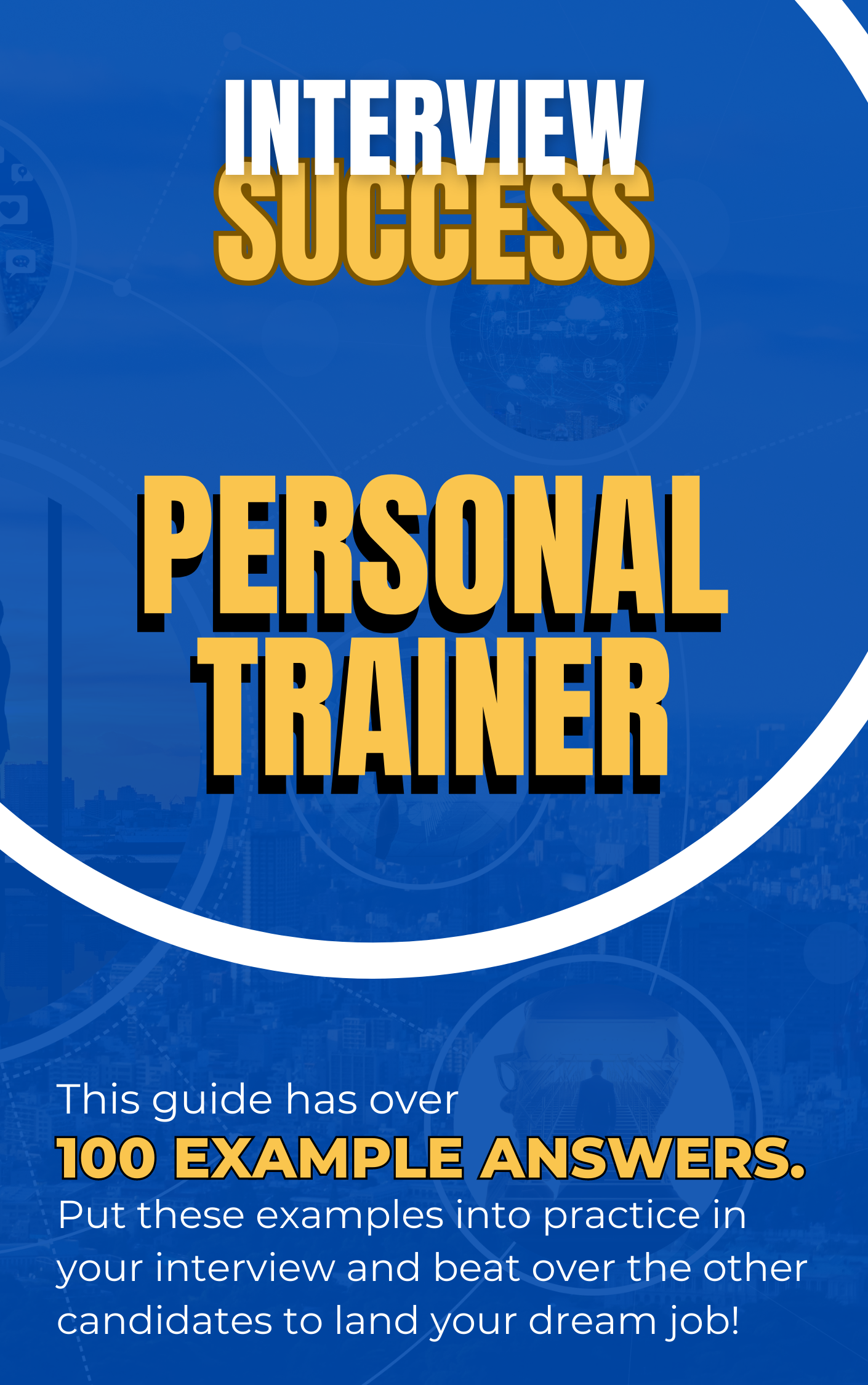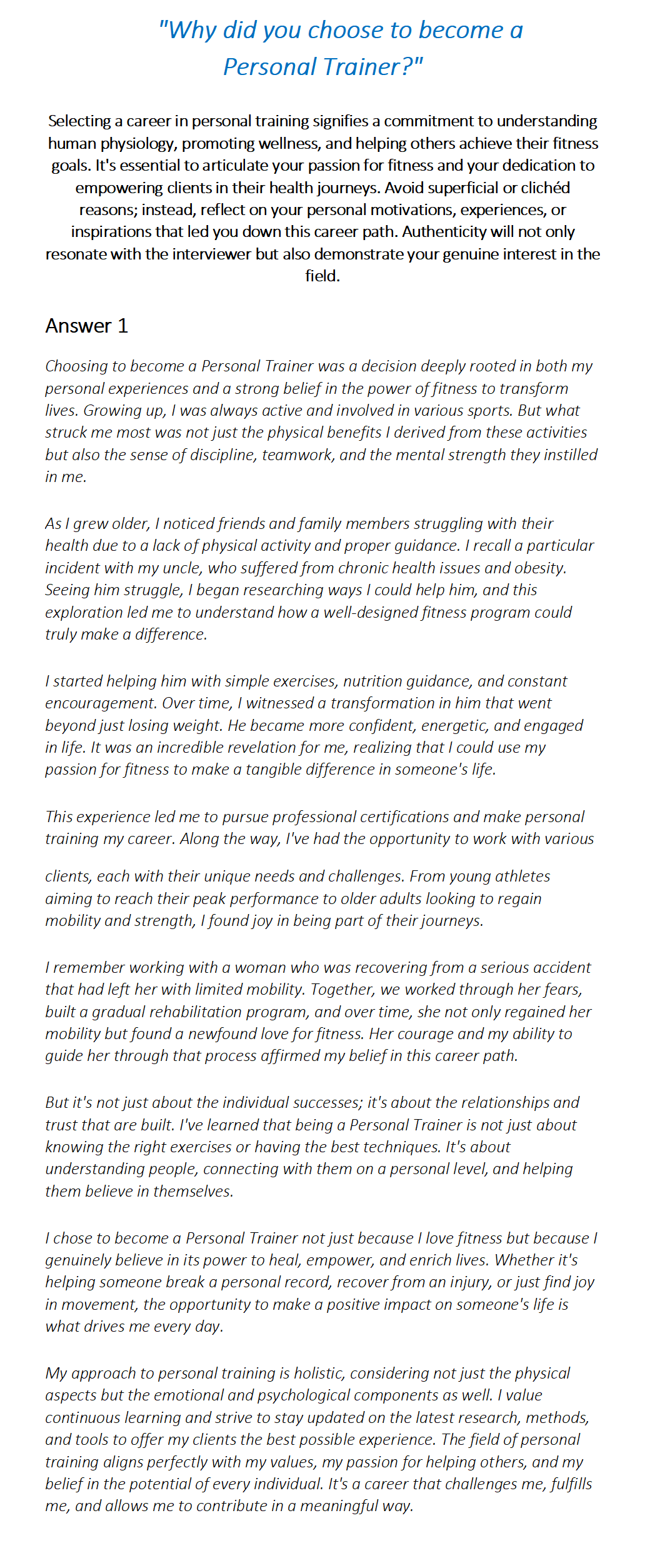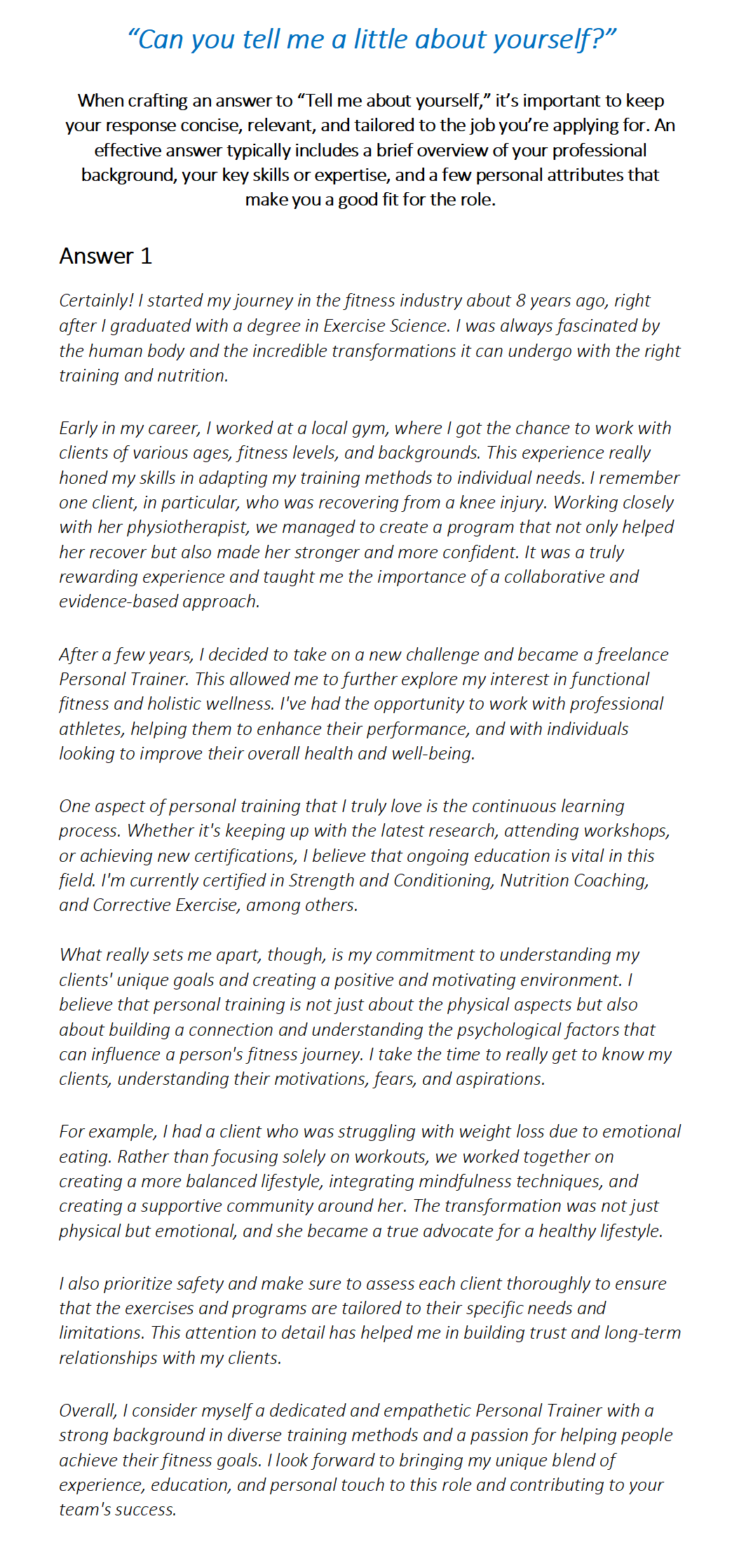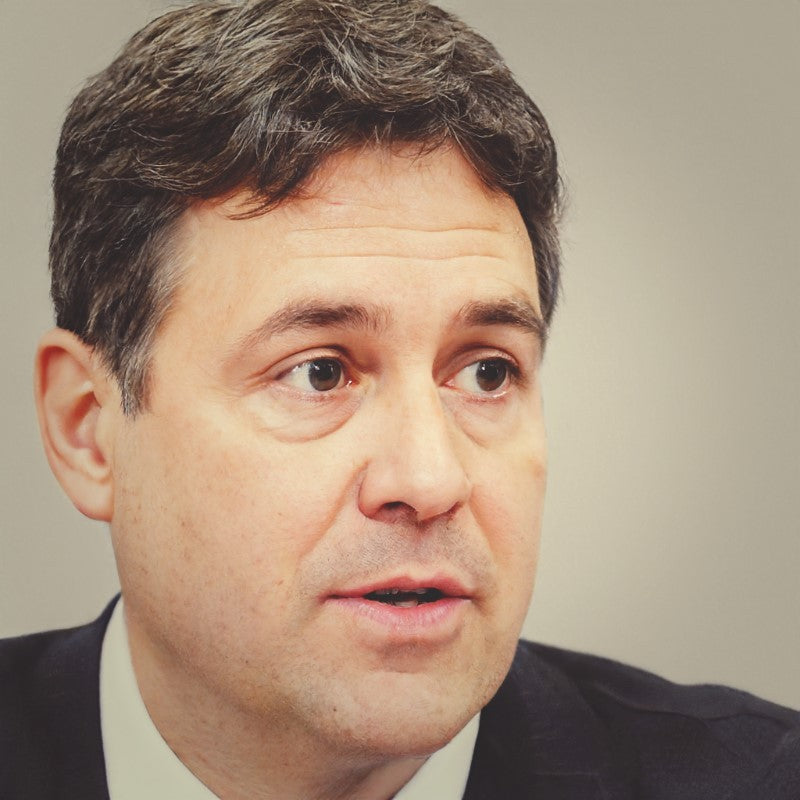 At Interview Detectives, we are led by Mike Jacobsen, a highly experienced recruitment consultant with nearly 30 years of professional expertise. With a deep understanding of the hiring landscape, Mike brings invaluable insights and knowledge to our platform. His extensive background in recruitment enables us to provide you with tailored interview guides and application tips that align with current industry trends. With Interview Detectives, you gain access to proven strategies and techniques to enhance your job application success. Trust in Mike's wealth of experience and embark on your journey towards career triumph.
Need Assistance? Connect with Mike on LinkedIn