Regular price
$64.00 USD
Sale price
$38.00 USD
Unit price
per
Sale
Sold out
Interview Success: How To Answer Physical Therapist Interview Questions (With Over 100 Sample Answers)
---
Unlock Your Potential in Physical Therapy Interviews

Are you a physical therapist looking to ace your next job interview? With the Interview Success guide, you'll have everything you need to confidently answer the most challenging interview questions. Co-authored by Mike Jacobsen, an experienced career coach, and Dr. Sarah Thompson, a seasoned physical therapist, this 100+ page PDF guide is your key to success. Available for instant download, it's time to take the next step in your career!
---
Preparing For Your Physical Therapist Interview

The interview for a physical therapist position is a critical step in your career path. It's not just about your qualifications and experience; it's about demonstrating your passion, your approach to patient care, and your ability to adapt to new challenges. Our guide will help you understand what interviewers are looking for and how to present yourself in the best possible light. From understanding the interviewer's perspective to structuring your answers, we've got you covered.
---
What's Inside the Guide?

✅ What The Interviewer Is Looking For When Asking Any Question: Understand the mindset of the interviewer and how to align your answers.

✅ How Best to Structure Your Answers: Learn the techniques to frame your responses effectively.

✅ How NOT To Answer Interview Questions: Avoid common pitfalls that can derail your interview.

✅ Interview Questions & Sample Answers: Over 100 sample answers to the most common and challenging questions.

✅ Strategies for Building Rapport with Patients: Enhance your communication skills to connect with patients.

✅ Adherence to Legal and Ethical Guidelines: Ensure your practice is in line with professional standards.

✅ And much more!: From handling stress to working with multidisciplinary teams, this guide covers all aspects of the physical therapist interview process.
---
Sneak Peek: A look under the cover
Here's a glimpse of some of the questions you'll find in the guide:

🔍 "Why did you choose the field of physical therapy?": Understanding your motivation is vital. This question helps the interviewer gauge your passion and commitment to the field. It's not just about choosing a career; it's about aligning with a mission to improve people's lives. Your answer can reveal your dedication and personal connection to physical therapy.

🔍 "How do you approach creating a treatment plan for a patient?": This question assesses your ability to evaluate and plan treatment, a crucial skill for a physical therapist. It delves into your critical thinking, your approach to individualized care, and your ability to align treatment plans with specific patient needs and goals. Your response will showcase your expertise and patient-centered approach.

🔍 "What techniques do you find most effective for pain management?": Your answer to this question will reveal your knowledge and adaptability in managing different pain conditions. It's not just about techniques; it's about understanding the patient's unique situation and applying the most effective methods. This insight demonstrates your ability to tailor treatment and think creatively.

🔍 "How do you stay current with the latest research and methods in physical therapy?": Staying updated with the latest practices is essential in the ever-evolving field of physical therapy. This question allows you to show your dedication to continuous learning, your strategies for staying informed, and your commitment to providing the best possible care based on current research and evidence-based practices.

🔍 "How do you handle non-compliant patients or those who are resistant to treatment?": This question tests your ability to handle challenging situations with empathy and professionalism. It's not just about dealing with resistance; it's about understanding the underlying concerns, building trust, and guiding patients towards positive outcomes. Your response will highlight your interpersonal skills and your ability to navigate complex patient dynamics.
---
Meet the Authors

Mike Jacobsen: A renowned career coach with years of experience in helping professionals succeed in their interviews.
Dr. Sarah Thompson: An experienced physical therapist with over 15 years in the field, Dr. Thompson brings real-world insights and expertise to this comprehensive guide.
---
Your Path to Success Starts Here

With Interview Success: How To Answer Physical Therapist Interview Questions, you're not just preparing for an interview; you're investing in your future. Don't miss this opportunity to stand out and make a lasting impression. Download your guide now and take the first step towards a successful career in physical therapy!
💥 GET YOUR COPY TODAY AND RECEIVE OUR BEST-SELLING GUIDE AS A LIMITED-TIME BONUS! 🛒
Remember, the best time to start preparing was yesterday, the second best time is NOW! Grab your instant download today and step confidently into your interview. Good luck!

Improve your chances of a successful career! Get your own copy of our Physical Therapist Interview Guide today and unleash your potential.
Plus, if you buy today, you'll also receive our popular guide, "How To Answer The Most Popular Interview Questions (Now with over 250 sample answers!)" at no extra cost (regularly priced at £49). Don't miss out on this great opportunity!
View full details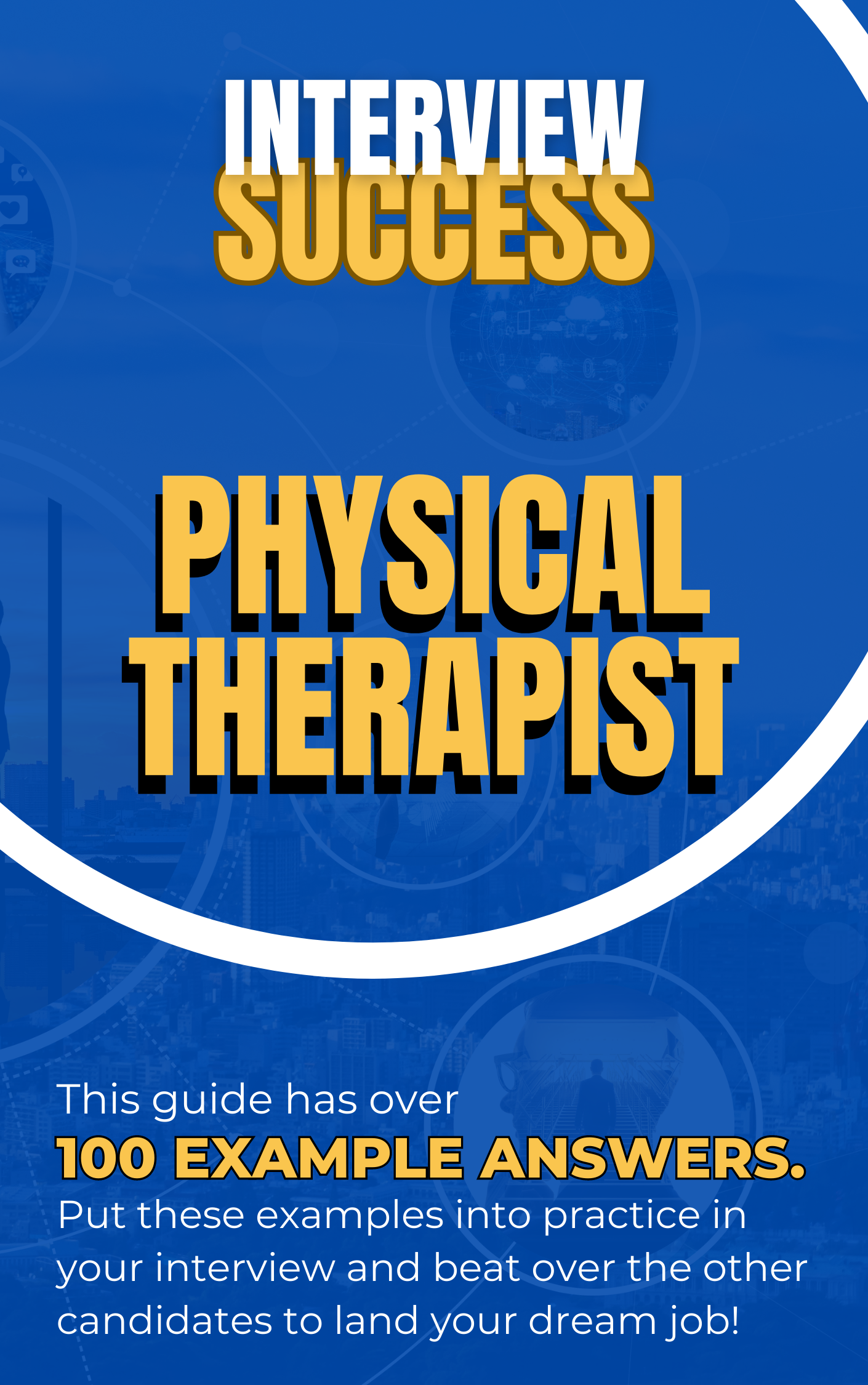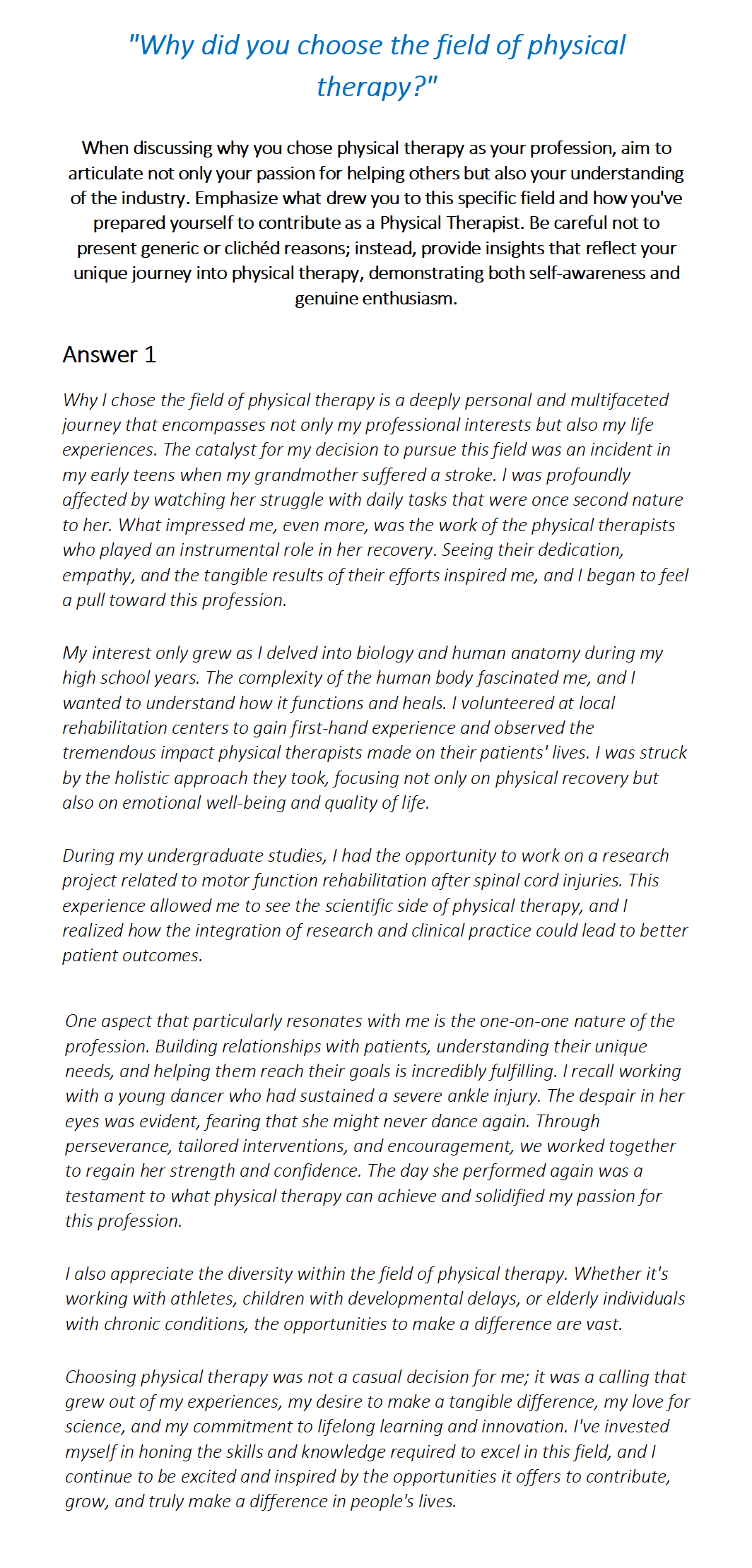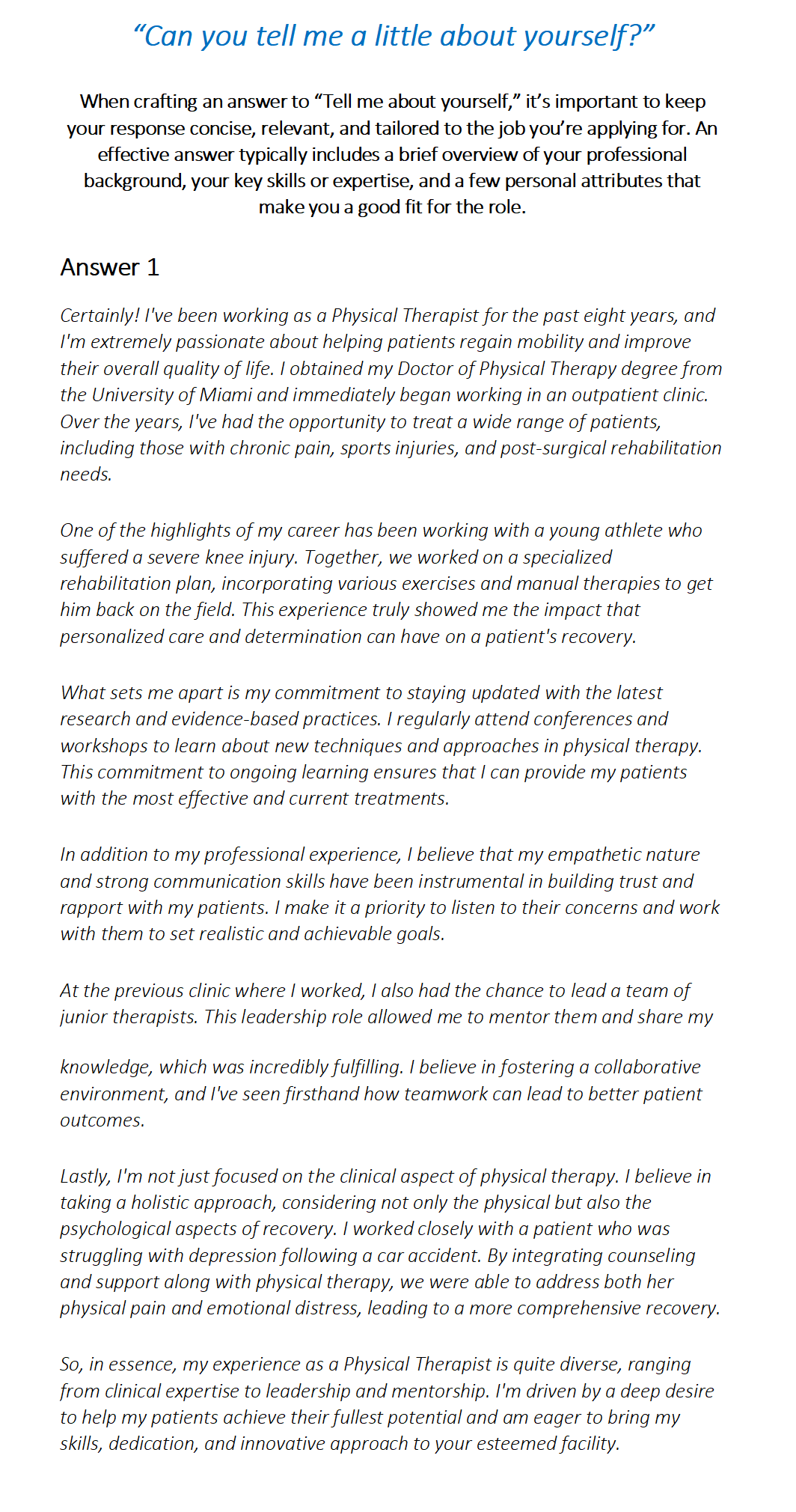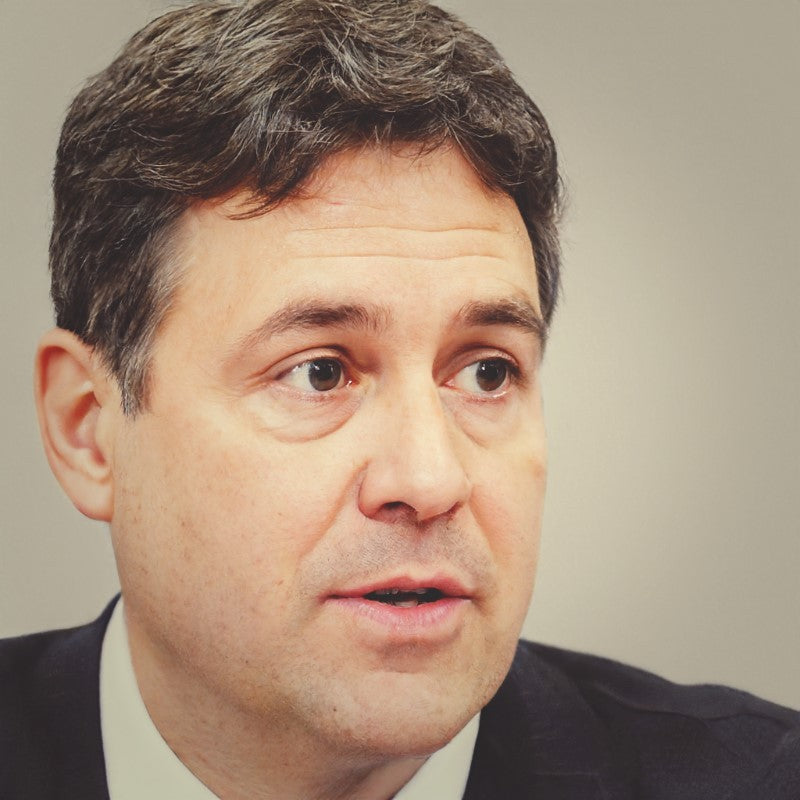 At Interview Detectives, we are led by Mike Jacobsen, a highly experienced recruitment consultant with nearly 30 years of professional expertise. With a deep understanding of the hiring landscape, Mike brings invaluable insights and knowledge to our platform. His extensive background in recruitment enables us to provide you with tailored interview guides and application tips that align with current industry trends. With Interview Detectives, you gain access to proven strategies and techniques to enhance your job application success. Trust in Mike's wealth of experience and embark on your journey towards career triumph.
Need Assistance? Connect with Mike on LinkedIn