Regular price
$63.00 USD
Sale price
$38.00 USD
Unit price
per
Sale
Sold out
Interview Success: How To Answer Procurement Manager Interview Questions🌟
Get ready to ace your procurement manager interview with confidence and poise. Crafted by the best in the industry, Mike Jacobsen, a seasoned career coach, and Sarah Phillips, an experienced Procurement Manager, our guide is designed to give you an edge over other candidates. You're about to embark on a journey that will arm you with the knowledge and strategy to outshine your competition and secure your dream job.
---
👩‍💼👨‍💼Understanding the Job Interview


This is the stepping stone towards landing your dream job. The interview for the role of a Procurement Manager can be a daunting challenge, even for seasoned professionals. It not only tests your technical knowledge but also your problem-solving skills, ability to manage relationships, and strategic thinking.
Our guide demystifies the interview process, shedding light on what interviewers seek in their ideal candidate. From understanding their probing questions to gauging your reaction under pressure, we'll prepare you for every aspect of the interview.
---
📚What's Inside the Guide?


✅ What The Interviewer Is Looking For When Asking Any Question - Gain insight into the mindset of an interviewer and learn how to craft your responses effectively.
✅ How Best to Structure Your Answers - Discover the ideal structure for your answers to maintain clarity and coherence.
✅ How NOT To Answer Interview Questions - Understand the pitfalls to avoid during the interview process to leave a positive impression.
✅ Interview Questions & Sample answers - Dive into over 100 samples of potential interview questions and learn how to answer them with confidence and precision.
✅ Practical strategies and real-world examples - Learn from real-life scenarios on how to handle difficult situations and stress, ethical sourcing practices, and the use of procurement software.
---
🔍A Sneak Peek into the Guide


Here's a quick preview of some of the critical questions our guide will prepare you to answer:
1️⃣ "Can you describe your experience with vendor negotiation?" – Negotiation is a vital aspect of procurement management. Learn how to showcase your negotiation skills.
2️⃣ "What methods do you use for supplier evaluation?" – Understand the importance of supplier evaluation and share your best strategies.
3️⃣ "Describe a time when you saved your company money through your procurement strategies." – This is your chance to demonstrate your strategic thinking and cost-saving abilities. We'll guide you on how to narrate your success stories effectively.
4️⃣ "What is your approach to risk management in procurement?" – Showcase your ability to foresee, manage, and mitigate risks in procurement.
5️⃣ "Why did you choose procurement as your career and what motivates you in this field?" – Your passion for the field can set you apart from other candidates. Learn to convey your enthusiasm convincingly.
Each of these questions is crucial to your success. They not only test your technical abilities but also gauge your soft skills, strategic thinking, and passion for procurement management.
---
About the Authors


Mike Jacobsen is a renowned career coach with over 20 years of experience in assisting candidates to land their dream job. His effective strategies and practical tips have shaped numerous successful careers.
Sarah Phillips has been working as a Procurement Manager for 15 years. Her vast practical experience and deep understanding of the field make her a reliable guide to cracking procurement manager interviews.
---
Our comprehensive guide, spanning over 100 pages, is available in PDF format for instant download. Ready to take your procurement manager interview head-on? Interview Success: How To Answer Procurement Manager Interview Questions is the game-changer you've been waiting for. 💼🚀
💥 GET YOUR COPY TODAY AND RECEIVE OUR BEST-SELLING GUIDE AS A LIMITED-TIME BONUS! 🛒

Remember, the best time to start preparing was yesterday, the second best time is NOW! Grab your instant download today and step confidently into your interview. Good luck!

Improve your chances of a successful career! Get your own copy of our Procurement Manager Interview Guide today and unleash your potential.
Plus, if you buy today, you'll also receive our popular guide, "How To Answer The Most Popular Interview Questions (Now with over 250 sample answers!)" at no extra cost (regularly priced at £49). Don't miss out on this great opportunity!
View full details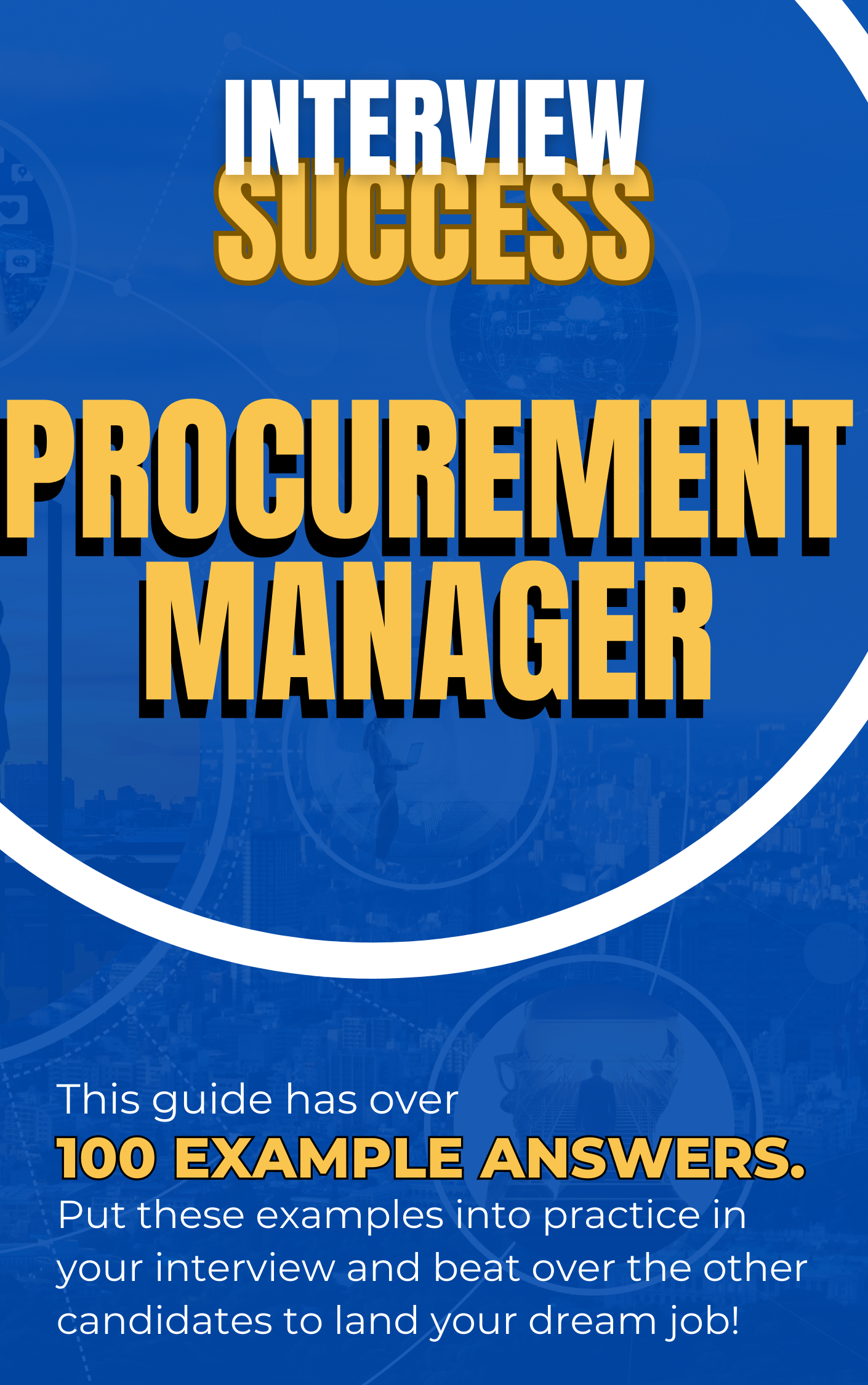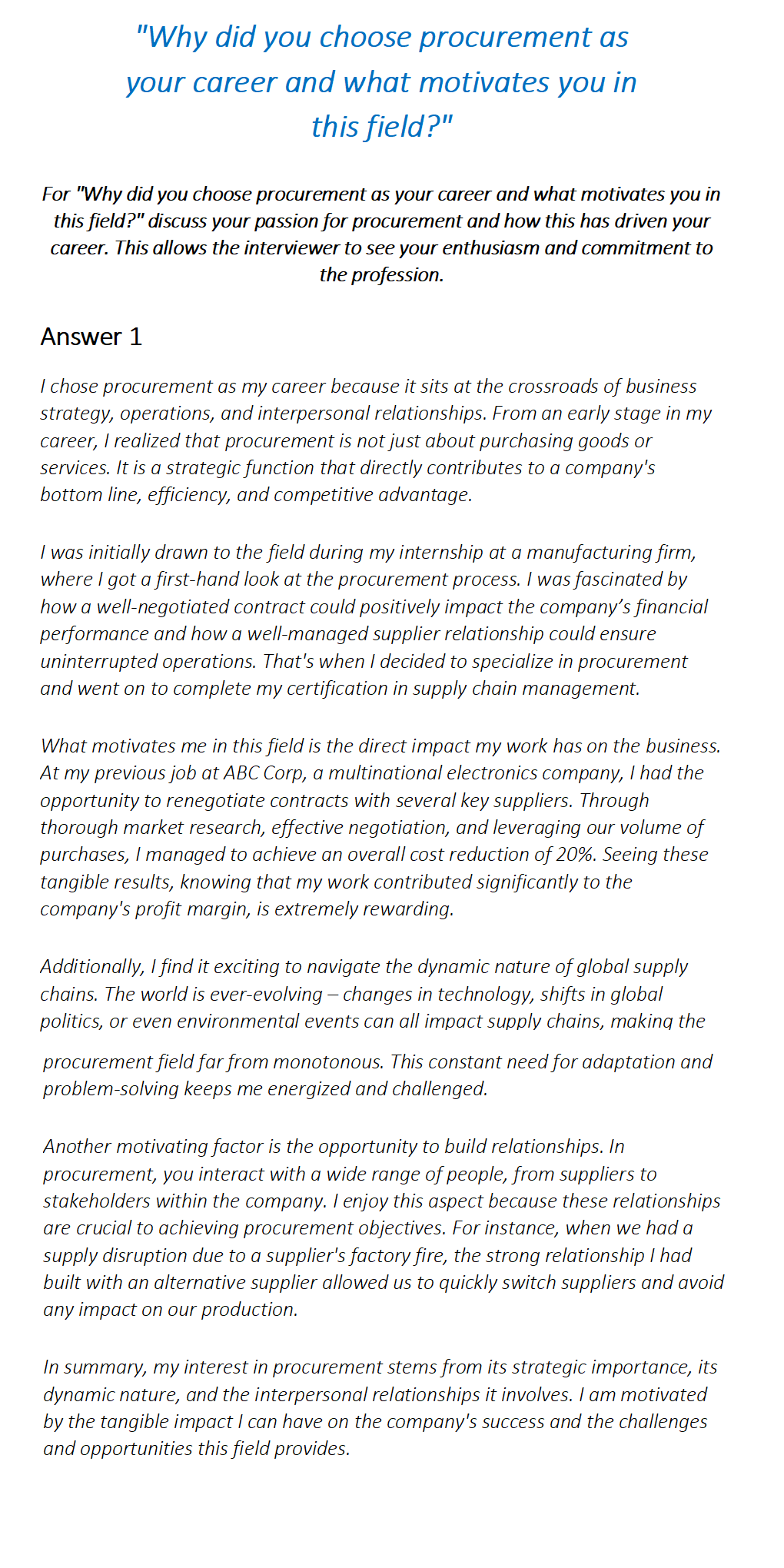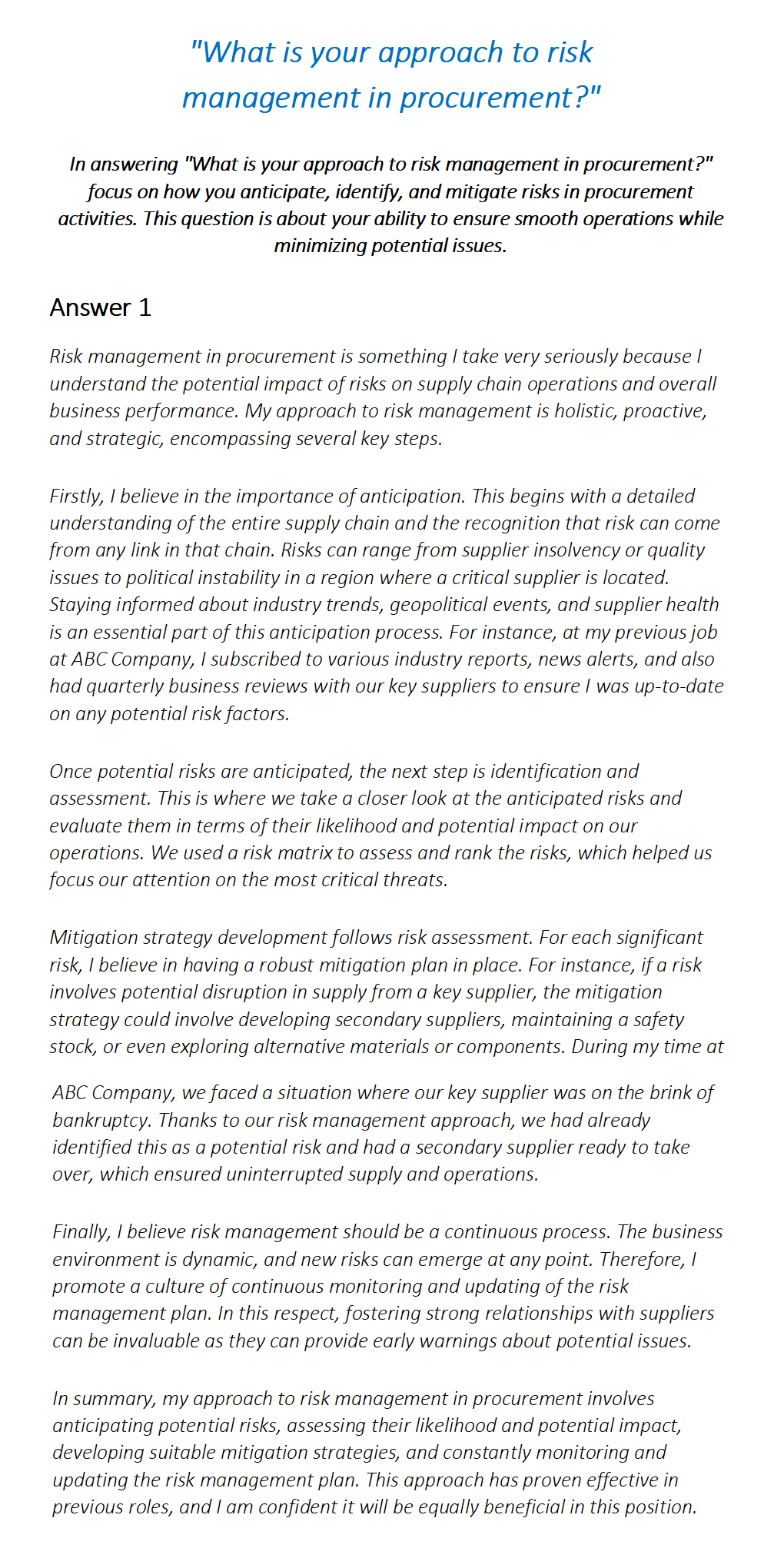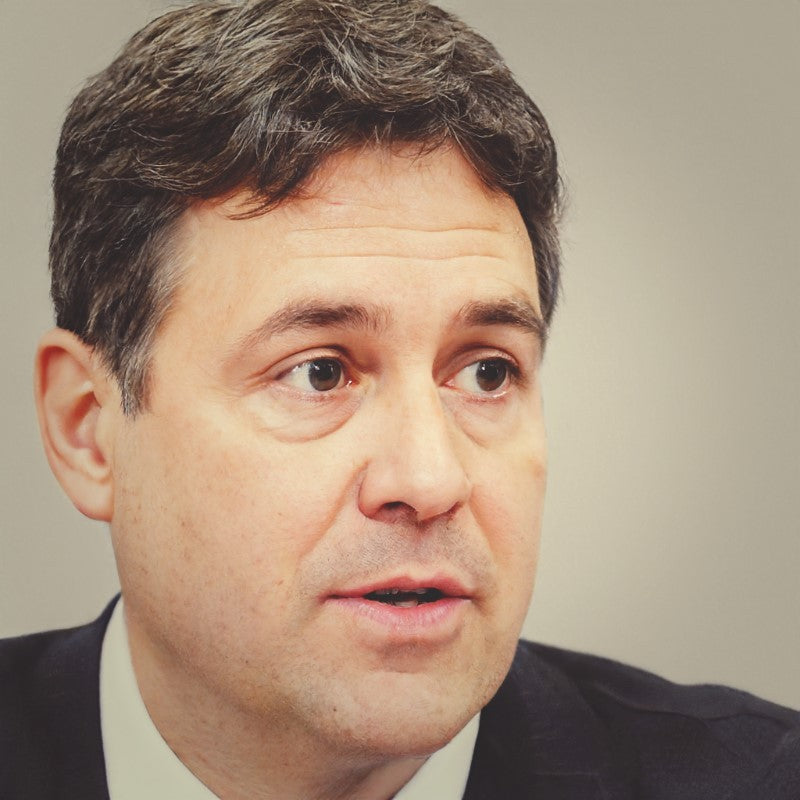 At Interview Detectives, we are led by Mike Jacobsen, a highly experienced recruitment consultant with nearly 30 years of professional expertise. With a deep understanding of the hiring landscape, Mike brings invaluable insights and knowledge to our platform. His extensive background in recruitment enables us to provide you with tailored interview guides and application tips that align with current industry trends. With Interview Detectives, you gain access to proven strategies and techniques to enhance your job application success. Trust in Mike's wealth of experience and embark on your journey towards career triumph.
Need Assistance? Connect with Mike on LinkedIn