Regular price
$64.00 USD
Sale price
$38.00 USD
Unit price
per
Sale
Sold out
📚 Ace Your Next Interview with Our Comprehensive Guide: "Interview Success: How To Answer Quantity Surveyor Questions" by Mike Jacobsen 📚


The job market can be tough and securing your dream role can be even tougher. But the secret to standing out lies in one vital factor: your ability to deliver compelling answers to interview questions. With "Interview Success: How To Answer Quantity Surveyor Questions (With Over 100 Samples Answers)", we offer you the golden key to unlock your potential and impress any interviewer.


Author Mike Jacobsen has compiled a comprehensive, user-friendly guide spanning a generous 105 pages. It's designed to empower you with the skills and strategies you need to answer any question thrown at you with confidence and finesse.


💼 In the opening chapter, you'll learn What The Interviewer Is Looking For When Asking Any Question (pg.5). This valuable insight will help you to comprehend the motive behind each question, enabling you to deliver tailored responses that resonate with interviewers.


📝 How Best to Structure Your Answers (pg.7) is a masterclass in communication. Perfect your technique, and make every word count with succinct, impactful responses that tell your story effectively.


🚫 How NOT To Answer Interview Questions (pg.11). Get the inside scoop on common mistakes that could cost you the job and learn how to steer clear of these pitfalls.


💡 Starting from page 15, immerse yourself in over 100 practical Interview Questions & Sample Answers. We've got you covered, from general inquiries like "Can you tell me a little about yourself?" to profession-specific ones like "What interested you about quantity surveying as a profession?" (pg.19), "How do you ensure the accuracy of your cost estimates?" (pg.30), and "Where do you see yourself in five years?" (pg.95). With our guide, you'll never be caught off guard.


🎯 The concluding section Do You Have Any Questions For Us? (pg.99) is a game-changer. Find out how to pose thoughtful, relevant questions that demonstrate your enthusiasm and interest in the role and the company.


Mike Jacobsen, an accomplished author and an expert in professional development, has utilized his extensive knowledge and insights to curate this invaluable guide. His approach is detailed, strategic, and incredibly effective.


This e-book is readily available for instant download. Start today, sharpen your interview skills, and walk into that room armed with confidence and a winning strategy. Make an unforgettable first impression and leave your interviewers in no doubt that you are the perfect candidate for the role.


Our careers are the culmination of our skills, experiences, and, most importantly, the choices we make. Choosing to prepare with "Interview Success: How To Answer Quantity Surveyor Questions (With Over 100 Samples Answers)" is an investment in your professional future.


So, are you ready to take control of your career? Are you ready to walk into your next interview, cool, calm, and collected, knowing that you have the knowledge to answer any question with conviction and clarity? If the answer is yes, then this guide is your first step to securing your dream job.
 
💥 GET YOUR COPY TODAY AND RECEIVE OUR BEST-SELLING GUIDE AS A LIMITED-TIME BONUS! 🛒
Improve your chances of a successful career! Get your own copy of our Quantity Surveyor Interview Guide today and unleash your potential.
Plus, if you buy today, you'll also receive our popular guide, "How To Answer The Most Popular Interview Questions (with over 100 sample answers!)" at no extra cost (regularly priced at £49). Don't miss out on this great opportunity!
Good luck!
View full details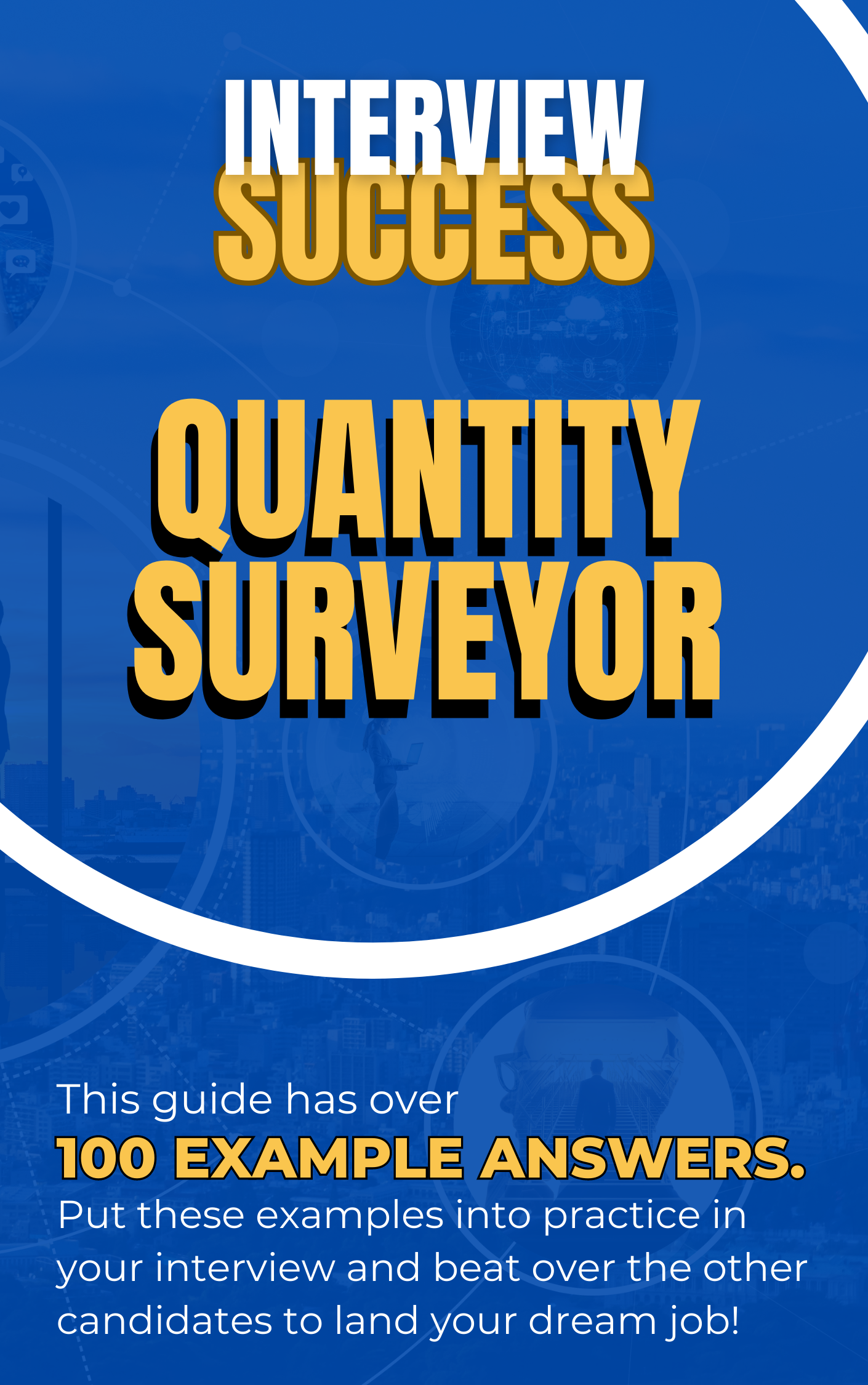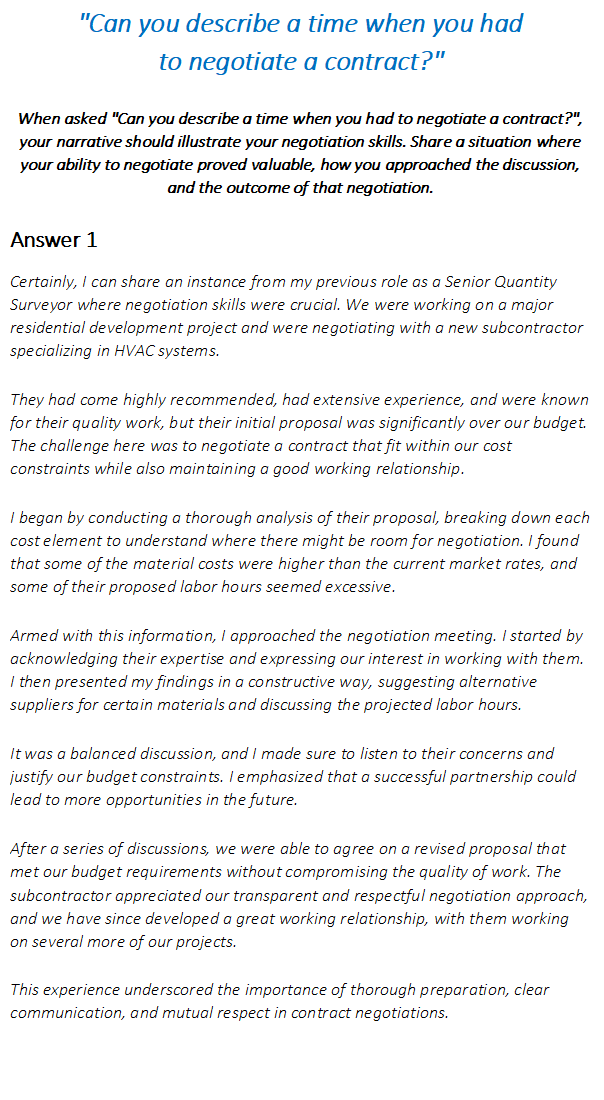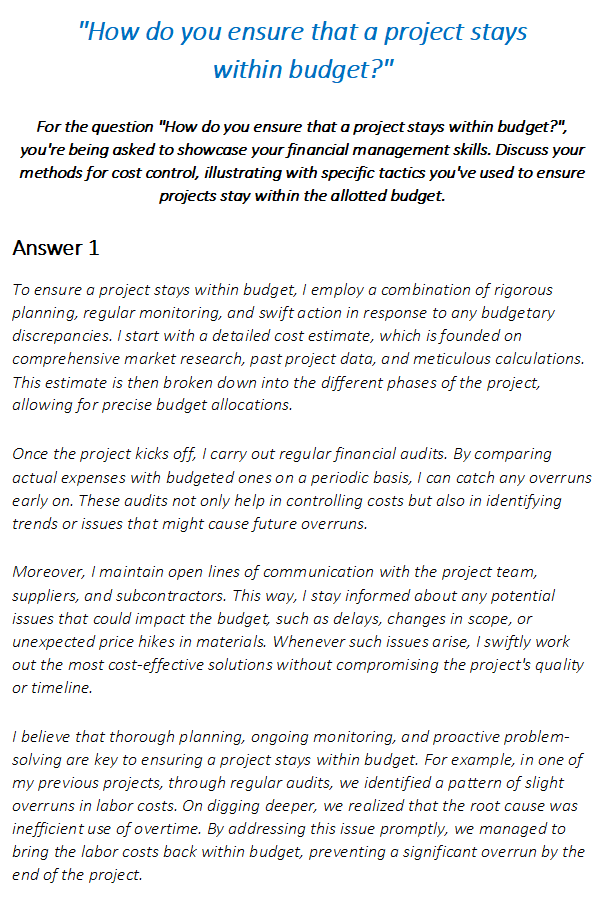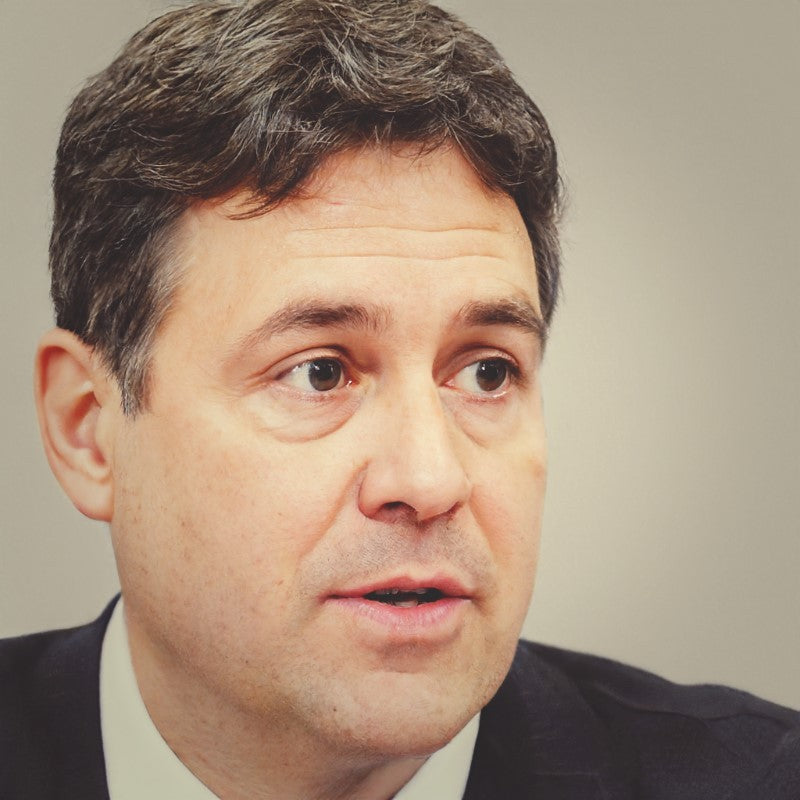 At Interview Detectives, we are led by Mike Jacobsen, a highly experienced recruitment consultant with nearly 30 years of professional expertise. With a deep understanding of the hiring landscape, Mike brings invaluable insights and knowledge to our platform. His extensive background in recruitment enables us to provide you with tailored interview guides and application tips that align with current industry trends. With Interview Detectives, you gain access to proven strategies and techniques to enhance your job application success. Trust in Mike's wealth of experience and embark on your journey towards career triumph.
Need Assistance? Connect with Mike on LinkedIn