Regular price
$64.00 USD
Sale price
$38.00 USD
Unit price
per
Sale
Sold out
Ready To Ace Your Risk Management Interview?🔥
---
Get ready to delve into a world of expert advice and professional secrets with the ultimate guide to excelling at your risk management interview - "Interview Success: How To Answer Risk Manager Questions (With Over 100 Sample Answers)".
---
Introducing Mike Jacobsen
The brain behind this transformative guide is Mike Jacobsen, a seasoned career coach whose wisdom has paved the way for countless successful professionals. His insights and in-depth understanding of the industry will be your guiding light in navigating the labyrinthine path to your dream job.
---
Your Gateway to Success
The guide is available as a PDF with 115 pages packed full of vital information, strategies, and advice. Forget waiting for the mail; you can get this guide now with instant download.
---
Dive into the mountain of information, insights, and tips the guide has to offer. It's not just about the destination (nailing the job), it's also about the journey (gaining a wealth of knowledge and skills). Let's take a brief tour of the key sections in the guide:

---
✅ Decoding the Interviewer's Mind
From the outset, the guide primes you with an understanding of what the interviewer is really seeking when they ask you any question. No more second-guessing or sweating under the spotlight, you'll know exactly what to address with your responses.
---
✅ Crafting Your Masterpiece: Structuring Your Answers
Crafting a compelling response is an art, and this guide is your masterclass. From presenting your skills and experiences to showing your values and motivations, you will learn the perfect recipe for delivering answers that impress. Understanding the right structure will allow you to present your thoughts in a clear, concise, and convincing manner.
---
✅ The Pitfall Trap: How NOT to Answer Interview Questions
Everyone can make mistakes, but you don't have to be one of them! The guide takes you through common blunders made during interviews. Learn what to avoid when answering questions, ensuring that you don't stumble into the same pitfalls.
---
✅ Still Struggling with Interview Preparation?
There's a whole section dedicated to helping you level up your interview preparation. Here, you will find a wealth of tips, advice, and strategies to boost your confidence and ensure you walk into the interview room ready to wow your potential employers.
---
✅ 100+ Questions & Sample Answers
The heart of the guide, where Mike Jacobsen presents a collection of over 100 sample questions and answers. You'll find in-depth insights into each question, along with several examples of strong answers. This section not only prepares you for the most common risk management interview questions but also equips you to handle unexpected ones.
---
✅ Are You Ready To Ask?
And, of course, the guide closes with the crucial aspect of any interview – questions that you should ask the interviewers. This is your chance to show curiosity, enthusiasm, and to evaluate if the company is the right fit for you.
---
👀Insight into The Questions
Let's give you a taste of what you'll find within the pages of this guide.
"Can you tell me a little about yourself?" The quintessential interview question. Nailing this answer is about more than just recounting your resume. You need to tell your story in a way that makes you stand out.
"Can you provide an example of a time when you identified a risk before it became an issue?" Here's your chance to showcase your proactive abilities and your knack for identifying potential hazards.
"Describe a risk management strategy you implemented in a previous role." Your practical experience comes into play here. It's not just about what you've done, but how you did it and the results you achieved.
"Why did you choose risk management as a career?" Passion, interest, logical reasoning? This question seeks to understand what fuels your drive in this field.
"What methods do you use to assess and manage risk?" This question probes your technical skills and your ability to employ industry methodologies effectively.
In the guide, each of these questions (and many more) is dissected in detail to help you understand their underlying purpose, how to approach them, and the most effective way to answer.
---
 Instant Access, Lifetime Benefits
Your dream job in risk management is just one click away. Don't let this opportunity pass by - secure your future today! Download "Interview Success: How To Answer Risk Manager Questions (With Over 100 Sample Answers)" and step into the future you deserve.
💥 GET YOUR COPY TODAY AND RECEIVE OUR BEST-SELLING GUIDE AS A LIMITED-TIME BONUS! 🛒

Remember, the best time to start preparing was yesterday, the second best time is NOW! Grab your instant download today and step confidently into your interview. Good luck!
Improve your chances of a successful career in Risk Management! Get your own copy of our Risk Manager Interview Guide today and unleash your potential.
Plus, if you buy today, you'll also receive our popular guide, "How To Answer The Most Popular Interview Questions (Now with over 250 sample answers!)" at no extra cost (regularly priced at £49). Don't miss out on this great opportunity!
View full details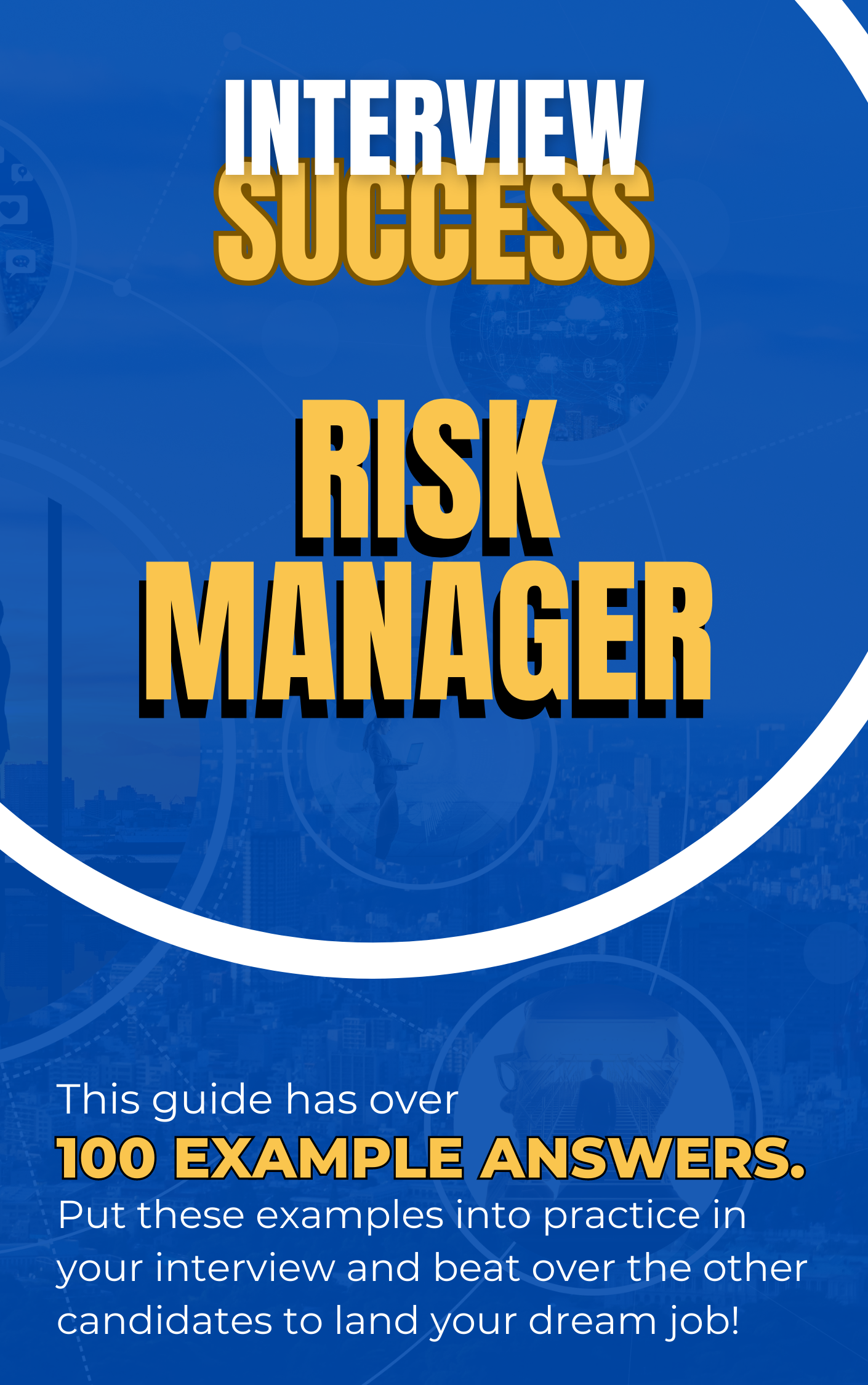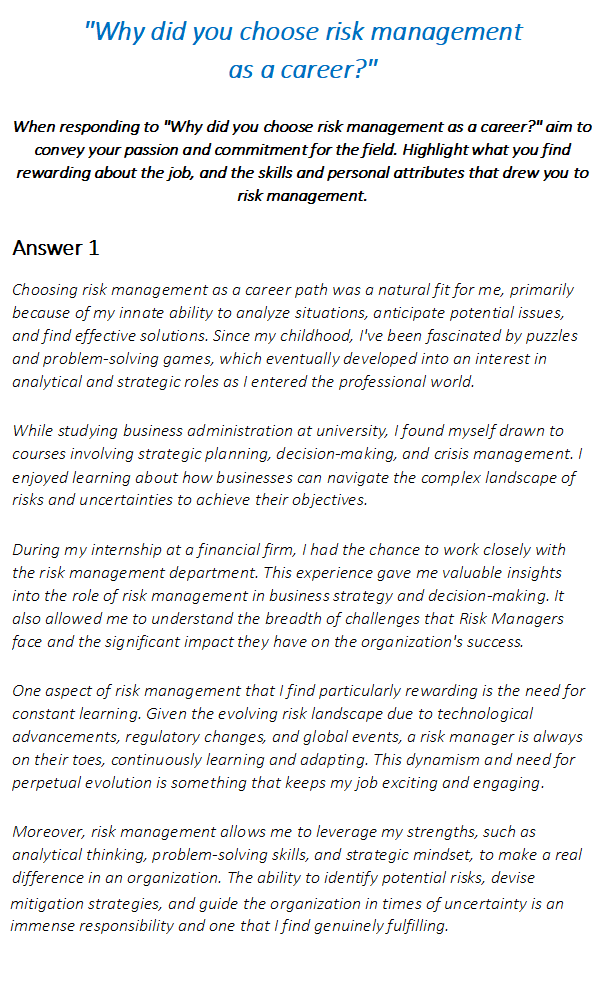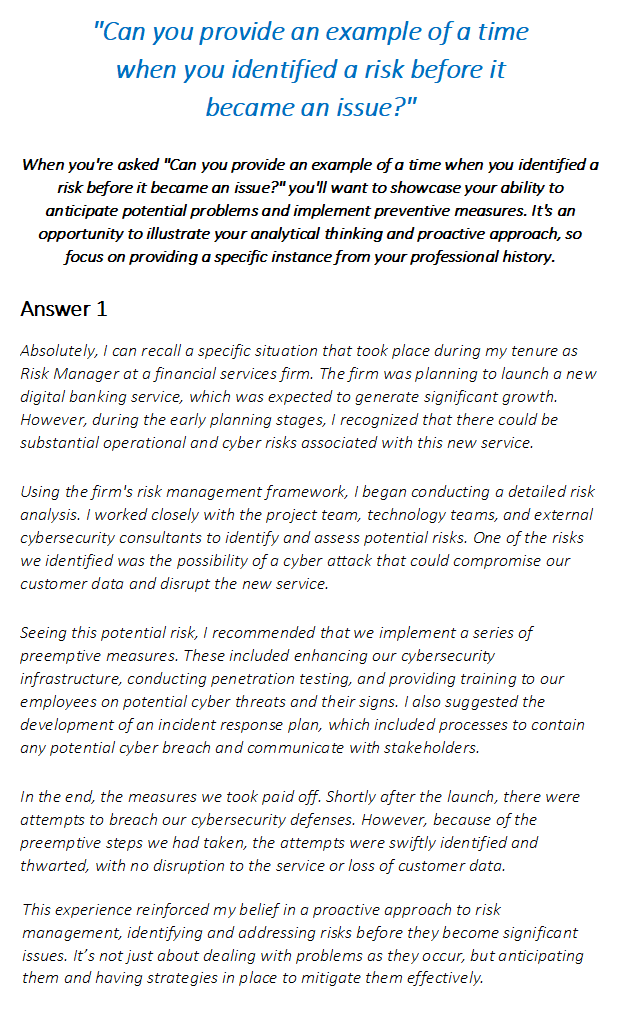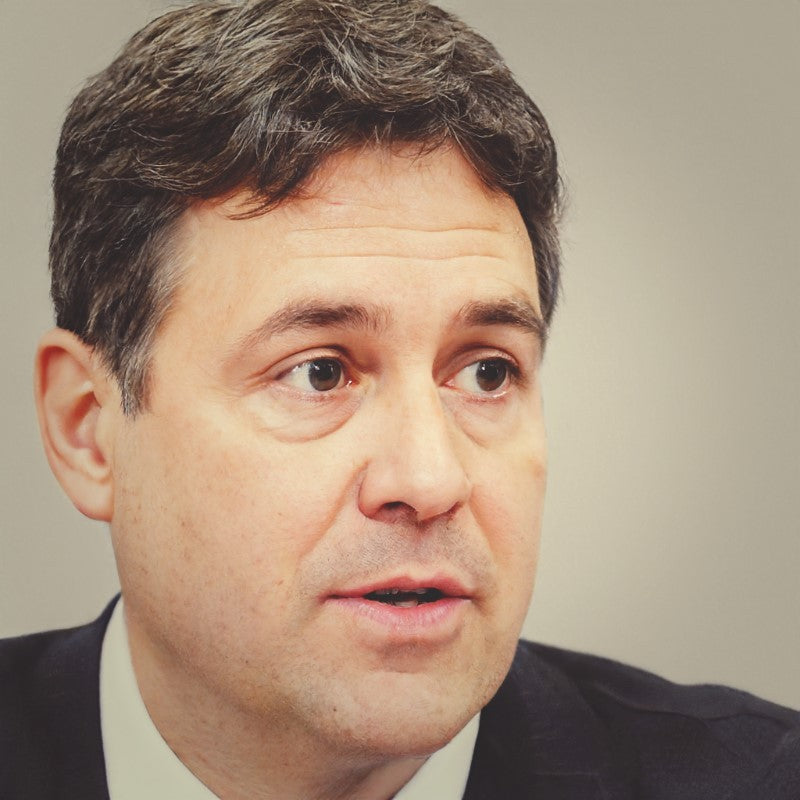 At Interview Detectives, we are led by Mike Jacobsen, a highly experienced recruitment consultant with nearly 30 years of professional expertise. With a deep understanding of the hiring landscape, Mike brings invaluable insights and knowledge to our platform. His extensive background in recruitment enables us to provide you with tailored interview guides and application tips that align with current industry trends. With Interview Detectives, you gain access to proven strategies and techniques to enhance your job application success. Trust in Mike's wealth of experience and embark on your journey towards career triumph.
Need Assistance? Connect with Mike on LinkedIn