Regular price
$63.00 USD
Sale price
$38.00 USD
Unit price
per
Sale
Sold out
🎯 Interview Success: How To Answer Sainsbury's Questions (With Over 100 Sample Answers)
Are you nervously preparing for your interview at Sainsbury's? Are you unsure how to answer tricky interview questions confidently and effectively? Look no further! Our 106-page guide will arm you with the knowledge and confidence to ace your Sainsbury's interview.

📕This guide, created by experienced career coach Mike Jacobsen, provides comprehensive and practical tips on answering Sainsbury's interview questions. Delivered in an easy-to-read PDF format, this guide will be your ultimate companion in securing that dream job.
---
📝 What's Inside the Guide? 📝
Every section of this guide has been thoughtfully crafted to help you nail every aspect of your Sainsbury's interview.
1️⃣ What The Interviewer Is Looking For When Asking Any Question: Understand the psychology behind each question, enabling you to give answers that will impress your interviewer.
2️⃣ How Best to Structure Your Answers: Learn the ideal way to construct your answers to exhibit clarity, confidence, and competence.
3️⃣ How NOT To Answer Interview Questions: Avoid common pitfalls and answer blunders that could cost you the job opportunity.
4️⃣ Interview Questions & Sample answers: This section contains over 100 practical, ready-to-use responses to popular Sainsbury's interview questions.
---
💡 Why is This Guide Essential? 💡
This guide will help you prepare, practice, and perform with precision at your Sainsbury's interview. You'll learn how to present yourself as the perfect fit for the role, demonstrating your knowledge of Sainsbury's company values and your ability to deliver exceptional customer service.
🌟 Let's take a sneak peek at some of the questions covered in the guide, along with an explanation of their importance:
"Can you tell me a little about yourself?": This question helps the interviewer understand your background, personality, and how it fits with the Sainsbury's team and culture.
"Why do you want to work at Sainsbury's?": This question tests your knowledge about Sainsbury's and your enthusiasm for the role.
"Can you describe your experience with customer service?": This question allows the interviewer to assess your skills and experience in dealing with customers.
"What do you know about Sainsbury's's company values?": This question tests your research about the company and your alignment with their values.
"How do you deal with pressure or stressful situations at work?": This question gauges your resilience, stress management, and problem-solving skills in a fast-paced retail environment.
---
✨ About the Author - Mike Jacobsen ✨
Mike Jacobsen is an experienced career coach with a track record of helping countless individuals ace their job interviews. His insightful guidance and practical approach will help you turn every interview opportunity into a job offer.
---
🔥 Take Control of Your Sainsbury's Interview Today! 🔥
Step into your Sainsbury's interview with confidence and leave a lasting impression on your interviewers.
📥 Download your copy of "Interview Success: How To Answer Sainsbury's Questions (With Over 100 Sample Answers)" and start preparing for your interview success today! 📥
Remember, the best preparation for tomorrow is doing your best today. So don't delay, your dream job at Sainsbury's is just a click away!
💥 GET YOUR COPY TODAY AND RECEIVE OUR BEST-SELLING GUIDE AS A LIMITED-TIME BONUS! 🛒

Remember, the best time to start preparing was yesterday, the second best time is NOW! Grab your instant download today and step confidently into your Sainsbury's interview. Good luck!
Improve your chances of a successful career with Sainsbury's! Get your own copy of our Sainsbury's Careers Interview Guide today and unleash your potential.
Plus, if you buy today, you'll also receive our popular guide, "How To Answer The Most Popular Interview Questions (Now with over 250 sample answers!)" at no extra cost (regularly priced at £49). Don't miss out on this great opportunity!
View full details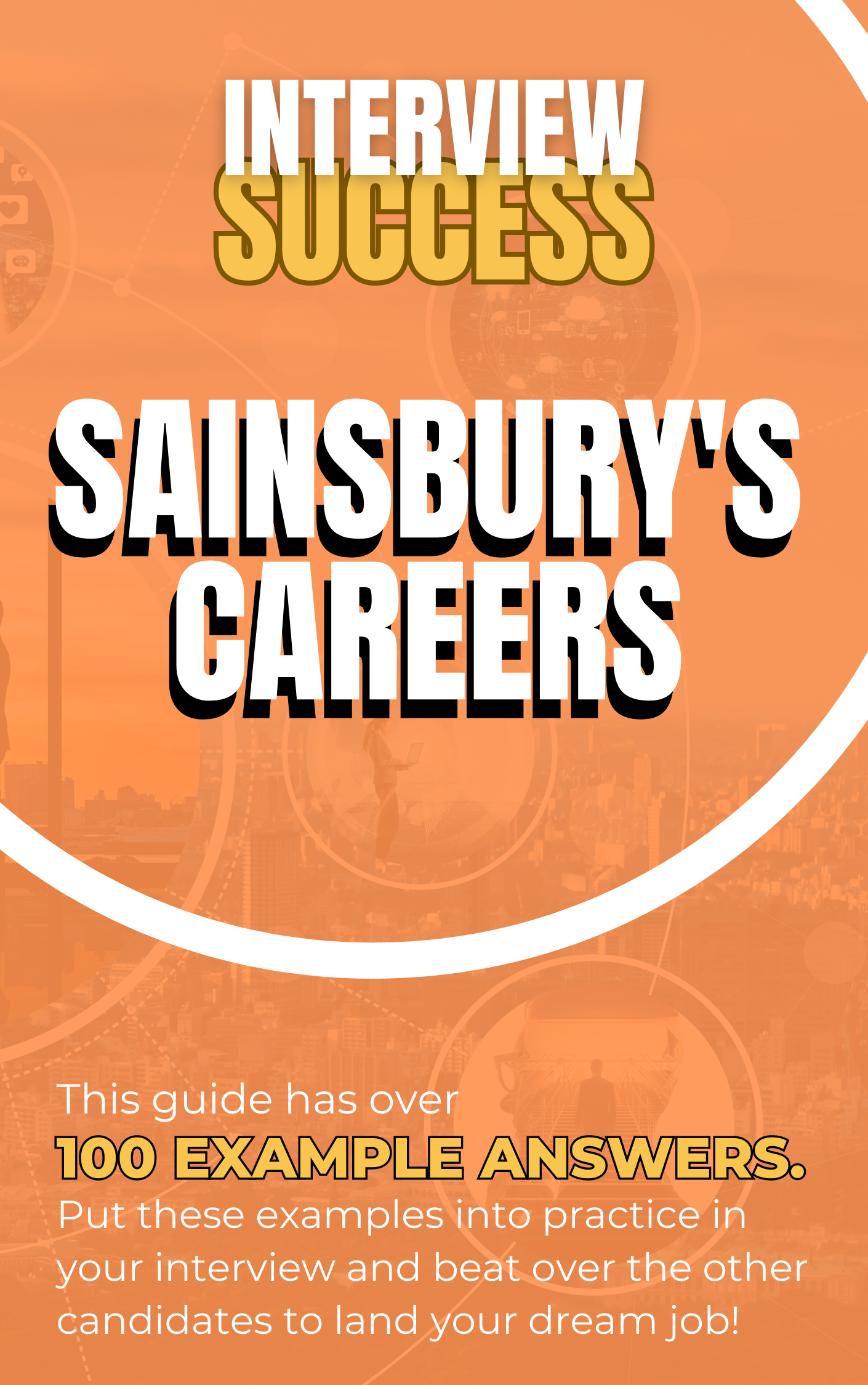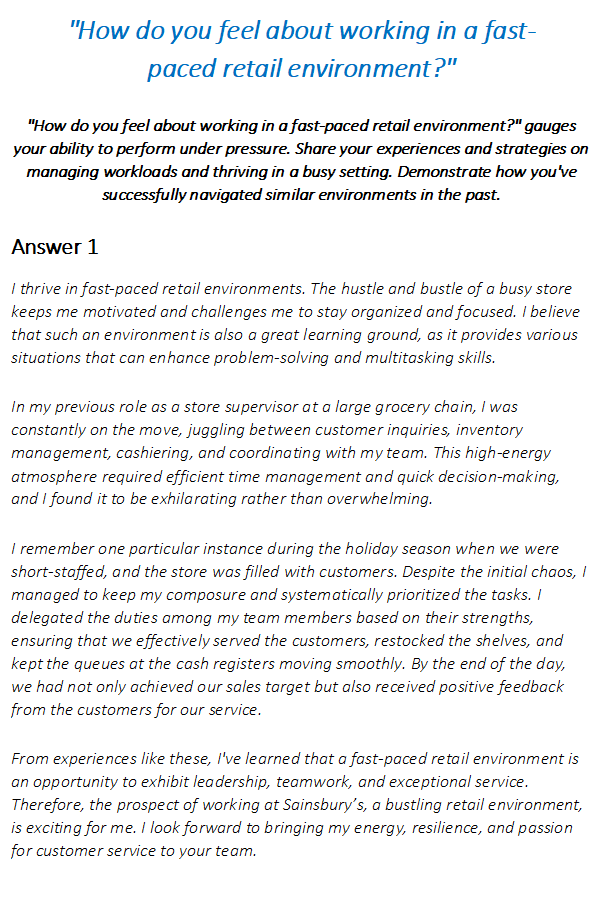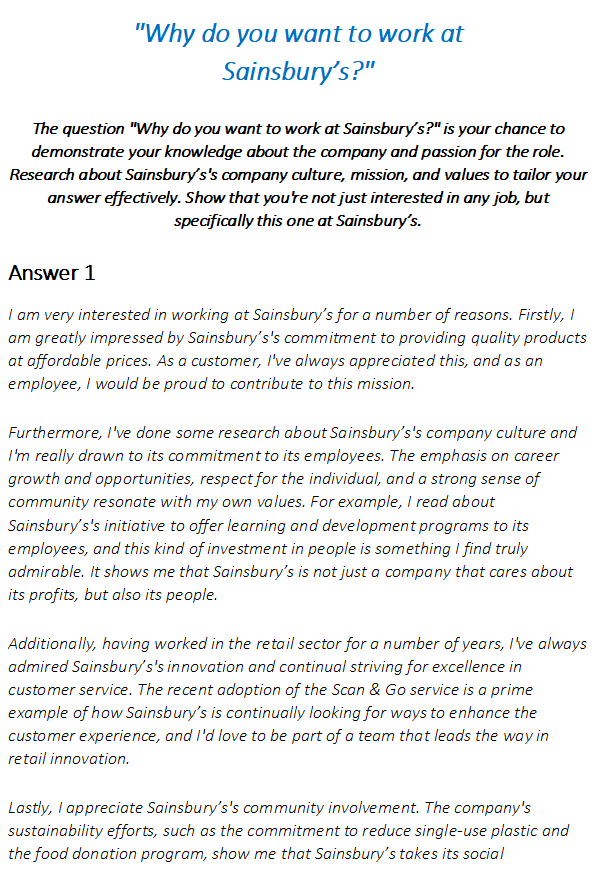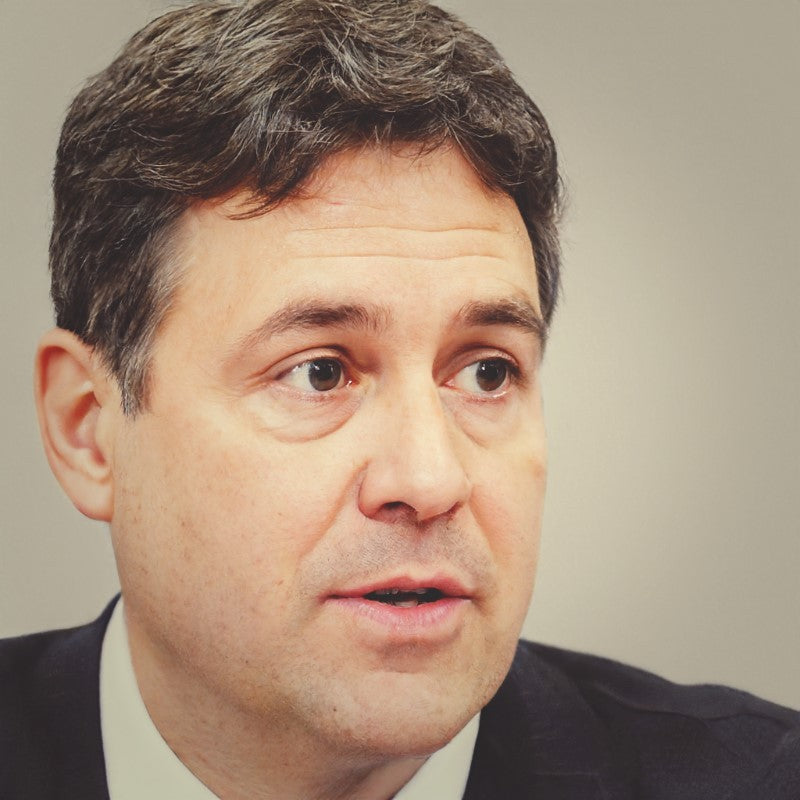 At Interview Detectives, we are led by Mike Jacobsen, a highly experienced recruitment consultant with nearly 30 years of professional expertise. With a deep understanding of the hiring landscape, Mike brings invaluable insights and knowledge to our platform. His extensive background in recruitment enables us to provide you with tailored interview guides and application tips that align with current industry trends. With Interview Detectives, you gain access to proven strategies and techniques to enhance your job application success. Trust in Mike's wealth of experience and embark on your journey towards career triumph.
Need Assistance? Connect with Mike on LinkedIn