Regular price
$38.00 USD
Sale price
$25.00 USD
Unit price
per
Sale
Sold out
Stand Out From The Crowd: The Essential CV Toolkit for the Motivated Sales Manager
---
🚀 Unlock Your Potential with a Stellar CV

In the competitive landscape of sales management, your CV is more than a document; it's your personal marketing tool. It's the first impression, the handshake, and the elevator pitch, all wrapped into one. The Essential CV Toolkit for Sales Managers is meticulously crafted to elevate your professional narrative, ensuring you're not just a part of the crowd, but a standout in it. This collection brings you a no-nonsense guide to CV writing, an ATS-friendly CV template, and a high-impact example CV.

🌟 A straightforward, actionable guide to CV writing
🌟 An ATS-friendly, professionally designed CV template
🌟 A high-impact example CV for an experienced Sales Manager
---
📘 No-Nonsense Guide to CV Writing

Written by Mike Jacobsen, a hiring manager with over 20 years of experience, this guide is your straight-to-the-point companion in crafting a CV that gets results. It's not about the history of job applications or theoretical concepts. It's about practical, actionable steps, segmented into vital aspects of CV writing, from professional summaries to work experiences and beyond. This guide, usually priced at £19, is your roadmap to understanding and implementing the nuances that make a CV successful.

🌟 Direct, actionable steps for CV writing
🌟 Insightful tips from a 20-year experienced hiring manager
🌟 Practical sections from professional summaries to work experiences
🌟 Tailored advice, ensuring your CV is a true reflection of your professional journey
---
📝 Recommended CV Template

Your CV needs to be more than just informative; it needs to be digestible for both human eyes and Applicant Tracking Systems (ATS). Our template is designed with this dual-purpose in mind. It ensures that key skills and experiences are highlighted effectively, making it easily scannable by ATS systems and hiring managers alike. The structured format, inspired by insights from hiring professionals, ensures that your professional story is told in a coherent and impactful manner.
🌟 ATS-friendly, ensuring your CV makes it to the hiring manager's desk
🌟 Structured format, guiding the reader's eye to crucial information
🌟 Highlighting key skills and experiences effectively
🌟 Ensuring coherent and impactful storytelling of your career
---
🌟 Example CV for an Experienced Sales Manager

Sometimes, seeing is understanding. The example CV provided in this toolkit is not just a sample; it's a beacon, showcasing exactly how a well-crafted CV should look and read. It demonstrates the application of principles from the guide and the practical use of the template, offering you a tangible reference for crafting your own CV. It's the embodiment of theory meeting practice, ensuring you have a clear, real-world example to build upon.


🌟 Real-world application of principles and template
🌟 Clear demonstration of impactful CV writing
🌟 Tangible reference, ensuring clarity in your CV crafting process
🌟 Showcasing a high-impact, coherent professional narrative
---
Your Next Step Towards Career Advancement

The Essential CV Toolkit for the Motivated Sales Manager is not just a purchase; it's an investment in your career trajectory. It's about equipping yourself with the tools, insights, and examples that ensure your professional value is communicated effectively and compellingly in every job application.
🛒 Secure Your Toolkit and Elevate Your Career Now
In a world where standing out is pivotal, ensure your CV speaks volumes about your capabilities, experiences, and unique value. Grab your toolkit and begin the journey towards crafting a CV that not only represents you but sells you.
View full details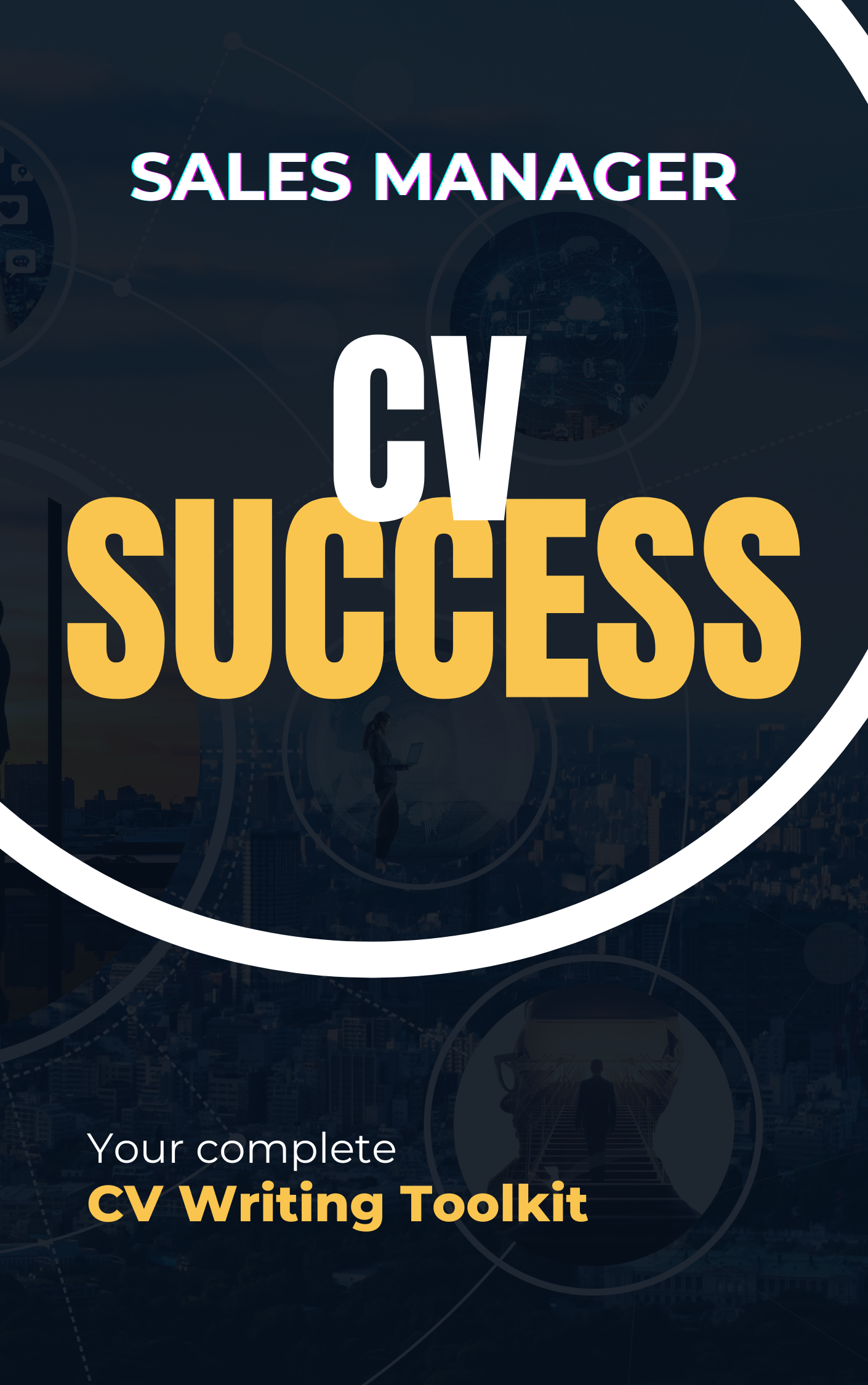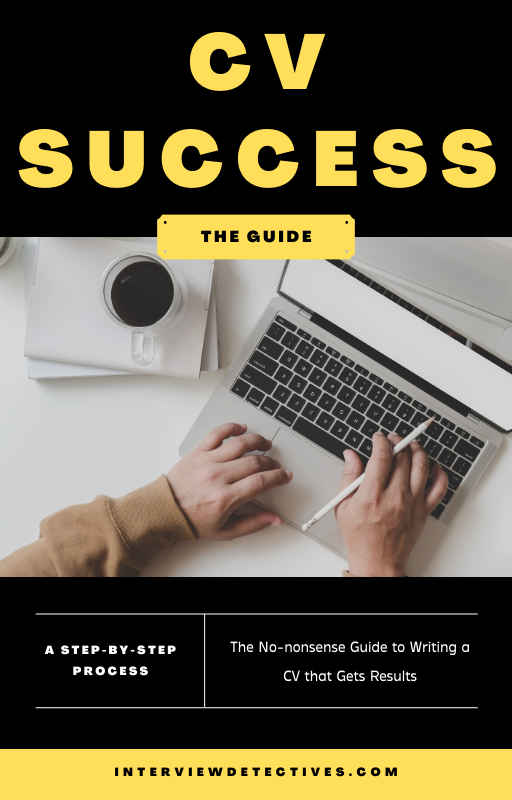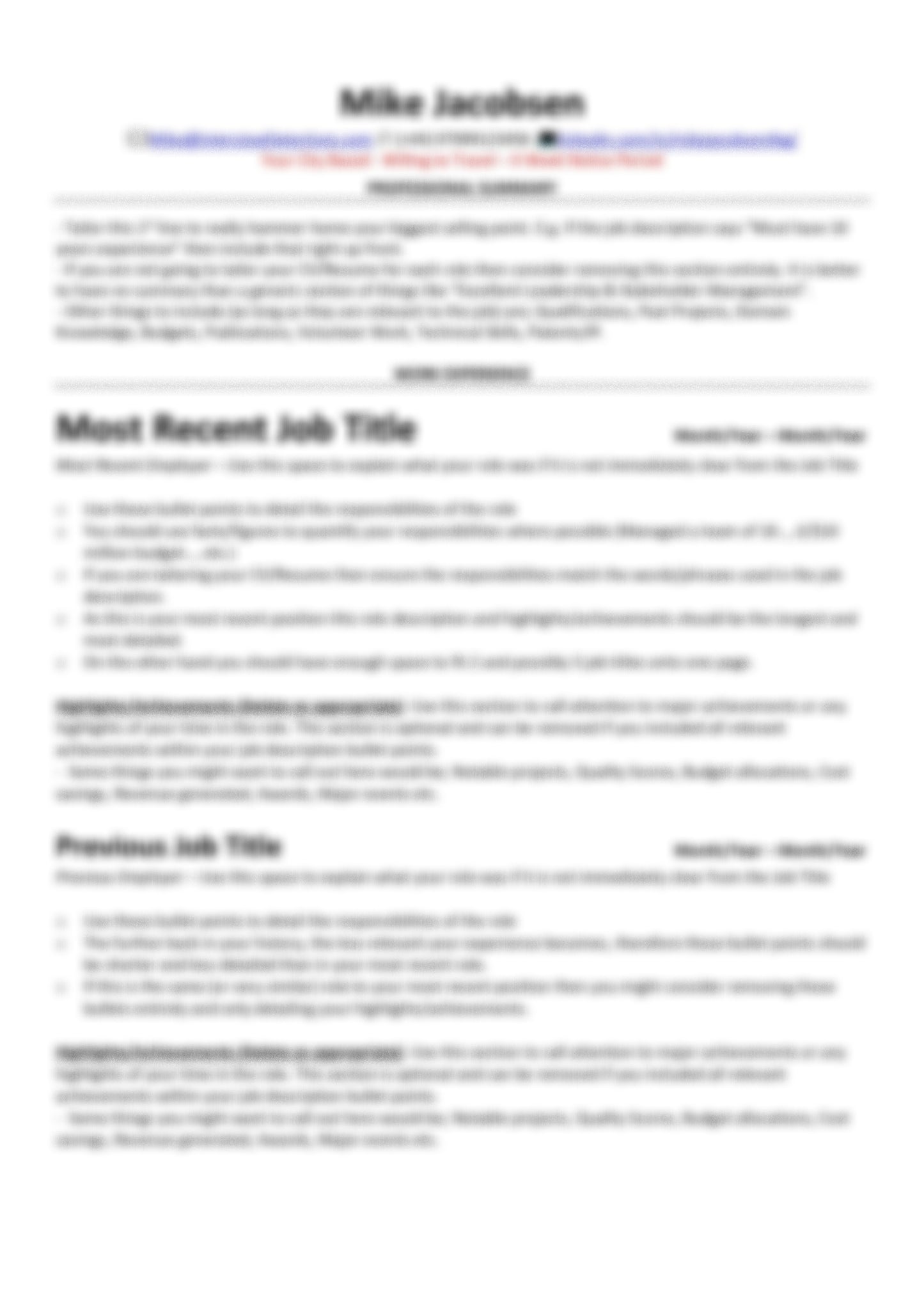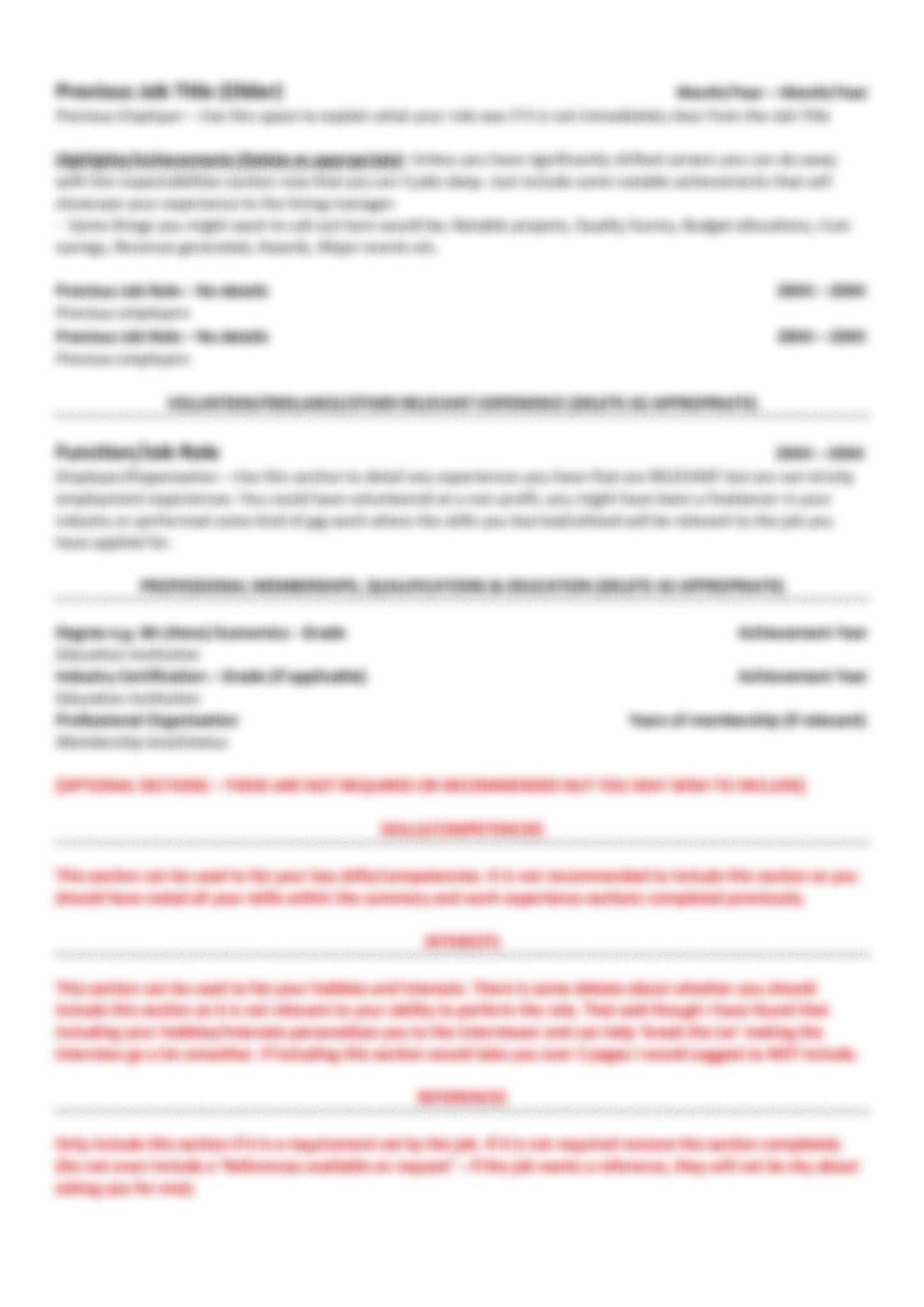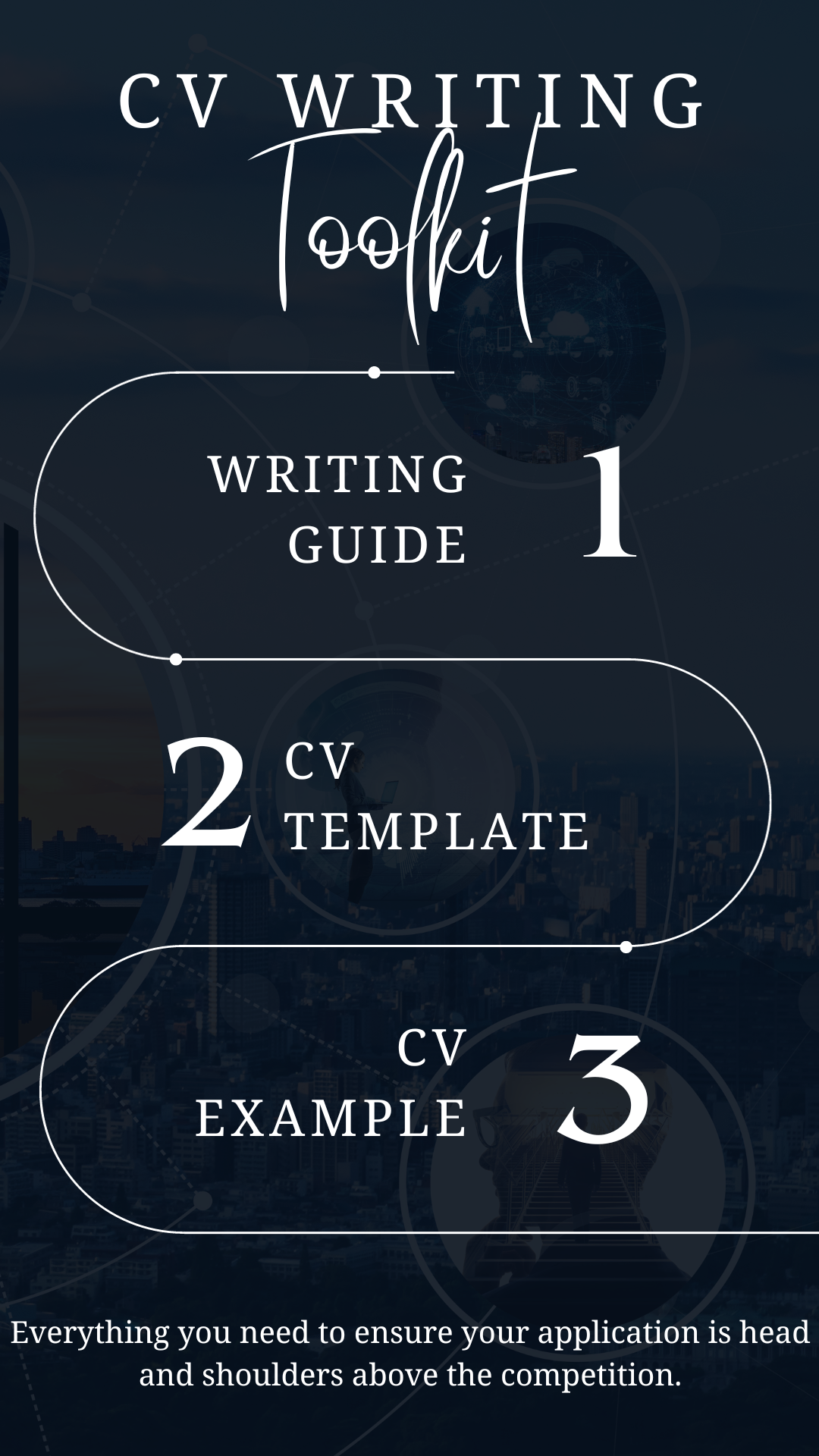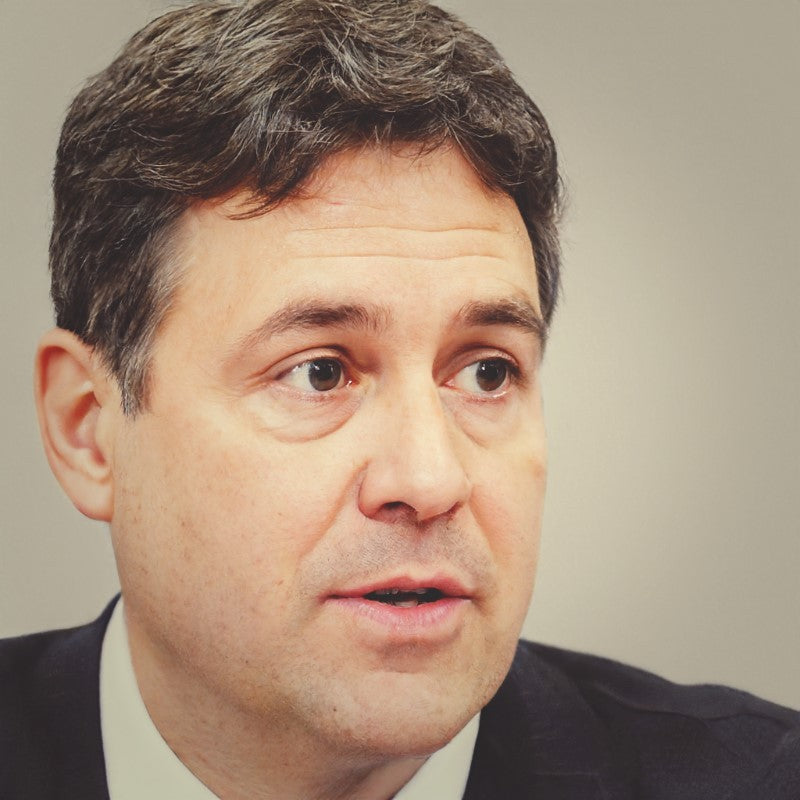 At Interview Detectives, we are led by Mike Jacobsen, a highly experienced recruitment consultant with nearly 30 years of professional expertise. With a deep understanding of the hiring landscape, Mike brings invaluable insights and knowledge to our platform. His extensive background in recruitment enables us to provide you with tailored interview guides and application tips that align with current industry trends. With Interview Detectives, you gain access to proven strategies and techniques to enhance your job application success. Trust in Mike's wealth of experience and embark on your journey towards career triumph.
Need Assistance? Connect with Mike on LinkedIn