Regular price
$63.00 USD
Sale price
$38.00 USD
Unit price
per
Sale
Sold out
🔍 The Interview: More Than Just a Conversation 🔍
Interviews can be nerve-wracking experiences, particularly when it comes to roles with as much responsibility as a Sales Manager. But fear not, the key is preparation and understanding. The interview is a critical component in the hiring process, where your future employers want to understand not only your qualifications and experiences but also get to know your personality, problem-solving abilities, and how you handle pressure or difficult situations. A Sales Manager role is all about dealing with people - your team, your clients, and upper management. So, it's important to demonstrate your skills in communication, leadership, problem-solving, and of course, sales strategy during your interview. This guide is designed to help you tackle any question that comes your way, with confidence and finesse.
---
📕 Inside the Guide: A Comprehensive Toolkit 📕


This guide, "Interview Success: How To Answer Sales Manager Interview Questions (With Over 100 Samples Answers)", is your ticket to mastering your upcoming interview. Created by seasoned career coach Mike Jacobsen and renowned Sales Manager, John Maverick, this guide is built on a rich foundation of real-world experience and professional coaching methodologies.
✅ Understanding Interviewer Expectations: Gain insight into what interviewers are looking for when they ask you any question, allowing you to tailor your answers for maximum impact.
✅ Structuring Your Answers: Learn the best way to structure your responses to demonstrate your competence, experience, and critical thinking abilities.
✅ Common Pitfalls: Understand how NOT to answer interview questions, helping you to avoid common mistakes and leave a lasting positive impression.
✅ Overcoming Interview Struggles: Identify potential areas of improvement in your interview preparation process and rectify them with the help of our expert tips.
✅ Sample Questions and Answers: Gain access to an extensive collection of common interview questions, along with over 100 sample answers to guide your preparation.
---
🎯 A Sneak Peek: A Taste of Success 🎯


Get ready to dive into a selection of the vital questions featured in our guide, helping you prepare to showcase your skills, experiences, and sales strategies.
📝 Question 1: "What makes you interested in a sales management role?" Why it's important: This question helps interviewers understand your motivations and passion for the role, giving them insight into how dedicated you'll be as a Sales Manager.
📝 Question 2: "How do you handle rejection or objections from potential customers?" Why it's important: As a Sales Manager, dealing with rejection is part of the job. Your response can demonstrate resilience, problem-solving skills, and how you turn negatives into positives.
📝 Question 3: "What methods do you use for training and motivating your sales team?" Why it's important: Your approach to training and motivation reveals your leadership style, understanding of people, and strategies for achieving sales targets.
📝 Question 4: "What strategies have you found most effective for lead generation in your previous roles?" Why it's important: This question tests your sales acumen, understanding of the market, and creative thinking in lead generation.
📝 Question 5: "What role does customer relationship management (CRM) play in your sales strategy?" Why it's important: Your response shows your appreciation for CRM and how you use it to maintain customer relationships, manage sales processes, and drive business growth.
---
The guide, "Interview Success: How To Answer Sales Manager Interview Questions (With Over 100 Samples Answers)" is a comprehensive, 100+ page PDF, available for instant download. It's time to level up your interview skills and secure your dream job as a Sales Manager. 
---
💥 GET YOUR COPY TODAY AND RECEIVE OUR BEST-SELLING GUIDE AS A LIMITED-TIME BONUS! 🛒

Remember, the best time to start preparing was yesterday, the second best time is NOW! Grab your instant download today and step confidently into your interview. Good luck!

Improve your chances of a successful career! Get your own copy of our Sales Manager Interview Guide today and unleash your potential.
Plus, if you buy today, you'll also receive our popular guide, "How To Answer The Most Popular Interview Questions (Now with over 250 sample answers!)" at no extra cost (regularly priced at £49). Don't miss out on this great opportunity!
View full details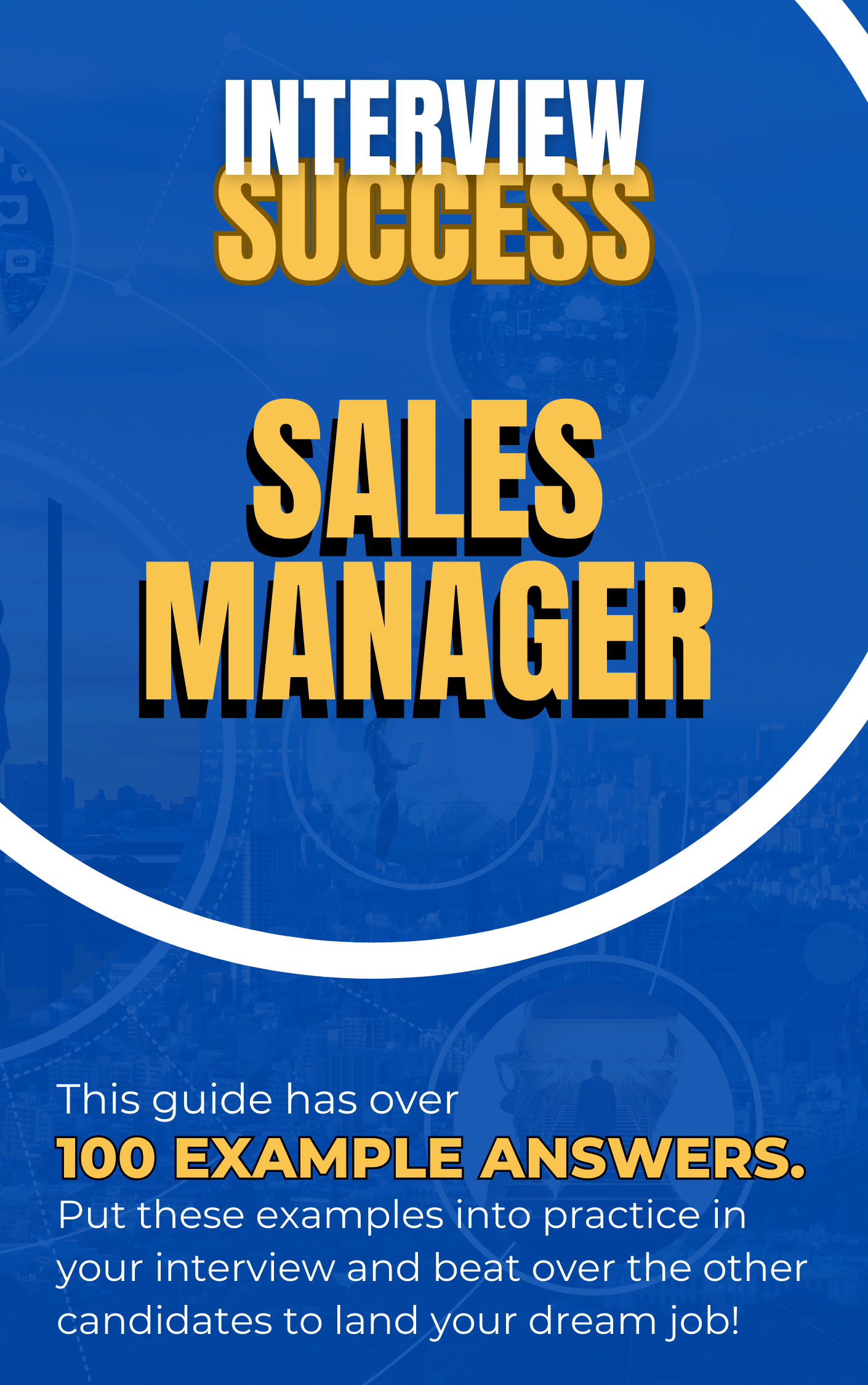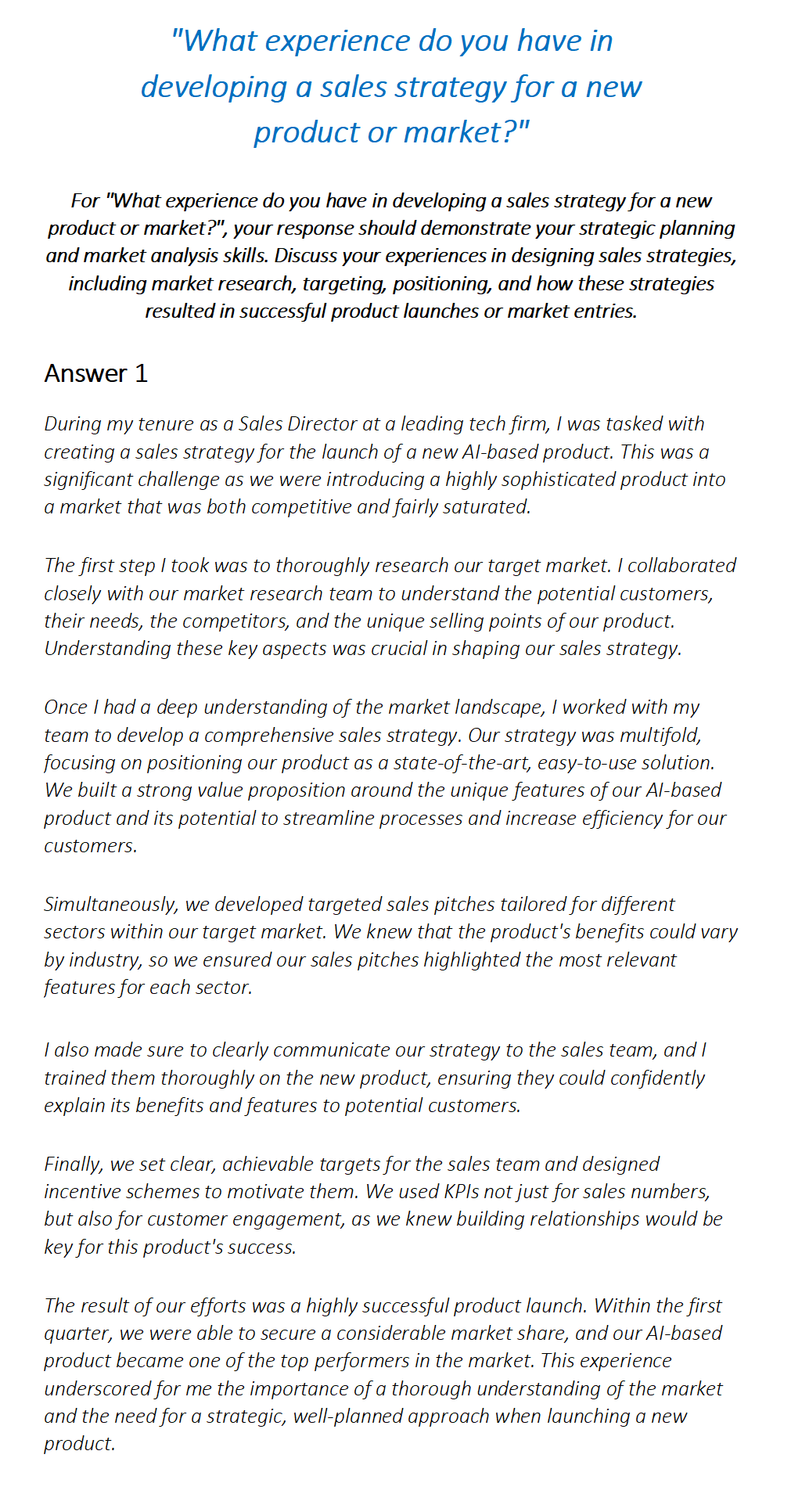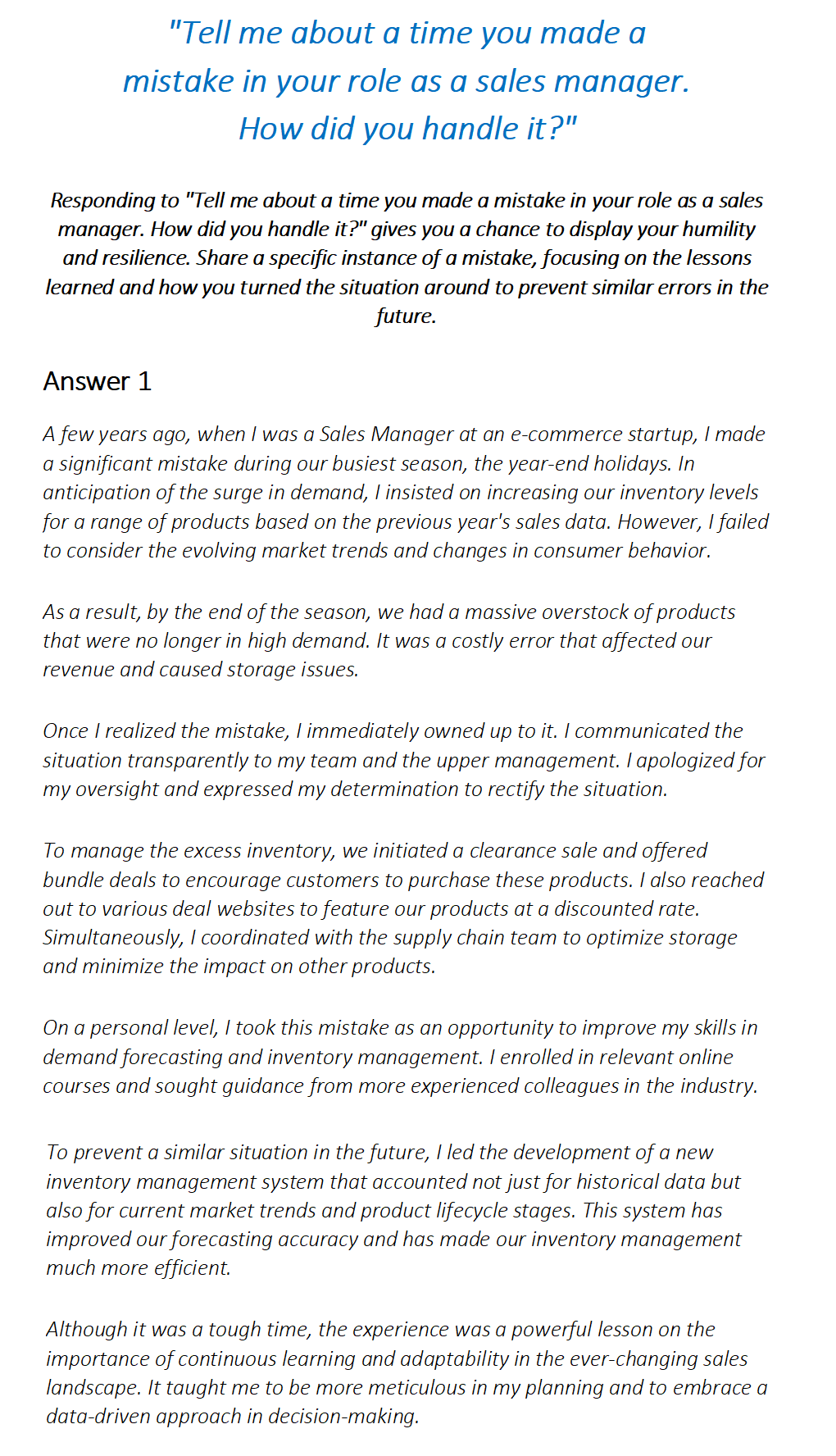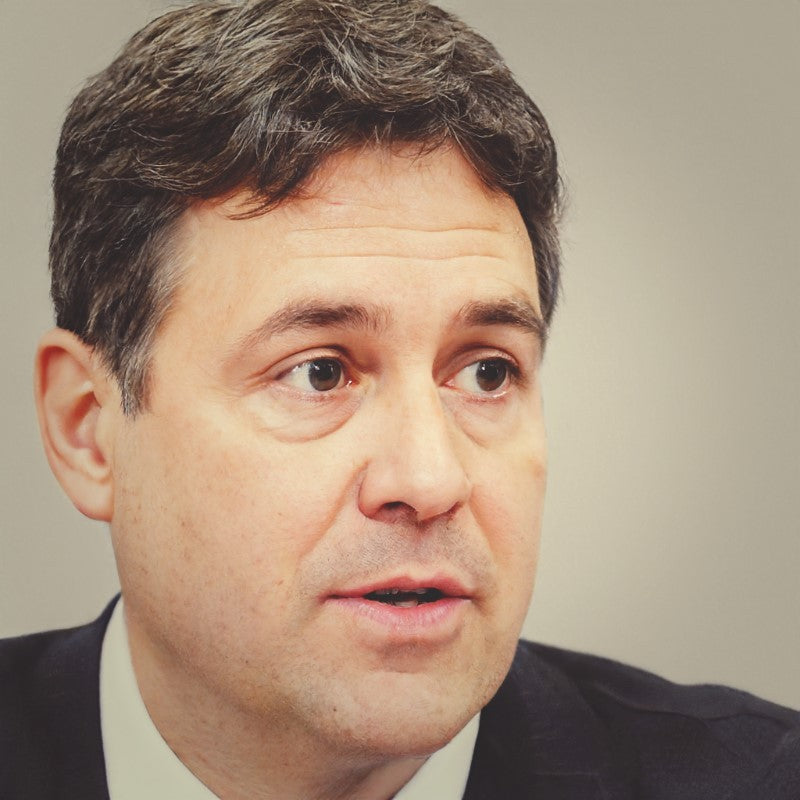 At Interview Detectives, we are led by Mike Jacobsen, a highly experienced recruitment consultant with nearly 30 years of professional expertise. With a deep understanding of the hiring landscape, Mike brings invaluable insights and knowledge to our platform. His extensive background in recruitment enables us to provide you with tailored interview guides and application tips that align with current industry trends. With Interview Detectives, you gain access to proven strategies and techniques to enhance your job application success. Trust in Mike's wealth of experience and embark on your journey towards career triumph.
Need Assistance? Connect with Mike on LinkedIn