Regular price
$63.00 USD
Sale price
$38.00 USD
Unit price
per
Sale
Sold out
🏦 Interview Success: How To Answer Santander Bank Interview Questions (With Over 100 Sample Answers) 🏦
Unlock the Key to Landing Your Dream Job at Santander Bank!
Are you looking to make your mark in the banking industry? Do you aspire to join the prestigious Santander Bank and embark on a fulfilling career? The journey starts with acing your interview, and we're here to help you every step of the way. Welcome to "Interview Success: How To Answer Santander Bank Interview Questions" – your comprehensive guide to mastering the interview process at Santander Bank.
---
📚 Inside the Guide: What's in Store for You? 📚
This extensive guide is your ultimate companion, offering insider knowledge and proven strategies to tackle the most challenging interview questions. Let's take a closer look at what you'll find within its 100+ pages:
✅ Interview Strategies: Discover the tried-and-true techniques to build confidence, overcome nerves, and impress your interviewers. Gain valuable insights into the Santander Bank interview process, enabling you to navigate it with ease.
✅ Common Interview Questions: Explore a wide range of commonly asked questions in Santander Bank interviews. We have compiled an extensive list of queries that frequently arise during the selection process. With over 100 sample answers at your disposal, you'll be well-prepared for any curveballs that come your way.
✅ Behavioral Questions: Santander Bank values behavioral-based interviews, which assess your past experiences to predict future performance. Our guide provides you with a comprehensive collection of behavioral questions tailored specifically for Santander Bank. Learn how to structure your responses effectively and showcase your skills and accomplishments.
✅ Technical Questions: Delve into the realm of technical questions relevant to banking and finance roles. Our guide equips you with the knowledge to tackle complex scenarios and demonstrate your understanding of industry-specific concepts.
✅ Interview Etiquette: Master the art of professional etiquette, from appropriate attire to body language and communication skills. Our expert tips will help you leave a lasting impression on your interviewers.
✅ Follow-up Strategies: Learn how to craft compelling thank-you emails and follow-up messages that emphasize your enthusiasm and interest in joining Santander Bank. Leave no stone unturned when it comes to making a positive impact after the interview.
---
🔍 Sneak Peek: Sample Interview Questions 🔍
To give you a taste of the valuable content awaiting you, here are five sample questions you'll find in the guide:
1️⃣ Why do you want to work at Santander Bank? A thoughtful response to this question demonstrates your understanding of Santander Bank's values, culture, and the unique opportunities it offers. Emphasize your alignment with the company's mission and your eagerness to contribute to its success.
2️⃣ Tell me about a time when you had to deal with a difficult customer. How did you handle the situation? This behavioral question assesses your customer service skills and ability to handle challenging situations. Share a specific experience where you successfully resolved a customer's issue while maintaining professionalism and ensuring customer satisfaction.
3️⃣ How do you stay up-to-date with the latest trends in the banking industry? Demonstrate your passion for continuous learning and self-improvement by discussing reputable sources you follow, industry events you attend, or relevant certifications you pursue. Highlight your commitment to staying ahead in the ever-evolving banking sector.
4️⃣ Describe a time when you had to work effectively as part of a team. Teamwork is crucial in the banking industry, and this question allows you to showcase your collaboration skills. Share an experience where you collaborated with colleagues to achieve a common goal, emphasizing your ability to communicate, adapt, and contribute to a team's success.
5️⃣ How do you handle stressful situations and meet tight deadlines? As a bank employee, you'll often face high-pressure situations. Provide examples of how you effectively manage stress and prioritize tasks to ensure timely completion. Highlight your ability to maintain composure, make sound decisions, and deliver results under challenging circumstances.
---
✍️ Meet the Authors: Mike Jacobsen and Sarah Thompson ✍️
"Interview Success: How To Answer Santander Bank Interview Questions" is the result of the collaboration between experienced career coach Mike Jacobsen and seasoned Santander Bank professional Sarah Thompson. Mike brings a wealth of expertise in career development and interview preparation, having successfully coached hundreds of individuals in securing their dream jobs. Sarah, with her in-depth knowledge of Santander Bank's recruitment process, offers valuable insights and firsthand experience to guide you through the unique challenges of the bank's interviews.
---
📥 Instant Download: Get Your Guide Today! 📥
Don't miss this opportunity to gain a competitive edge in your Santander Bank interview. Secure your copy of "Interview Success: How To Answer Santander Bank Interview Questions" in PDF format for instant download. Equip yourself with the knowledge and confidence to land your dream job at Santander Bank. Order now and start your journey towards a successful career in banking! 💼🚀
---
💥 GET YOUR COPY TODAY AND RECEIVE OUR BEST-SELLING GUIDE AS A LIMITED-TIME BONUS! 🛒


🔥 Your future with Santander Bank starts here! Invest in your success today by getting your copy of "Interview Success: How To Answer Barclays Bank Interview Questions (With Over 100 Sample Answers)"!
Remember, the best time to start preparing was yesterday, the second best time is NOW! Grab your instant download today and step confidently into your interview. Good luck!

Improve your chances of a successful career! Get your own copy of our Santander Interview Guide today and unleash your potential.
Plus, if you buy today, you'll also receive our popular guide, "How To Answer The Most Popular Interview Questions (Now with over 250 sample answers!)" at no extra cost (regularly priced at £49). Don't miss out on this great opportunity!
View full details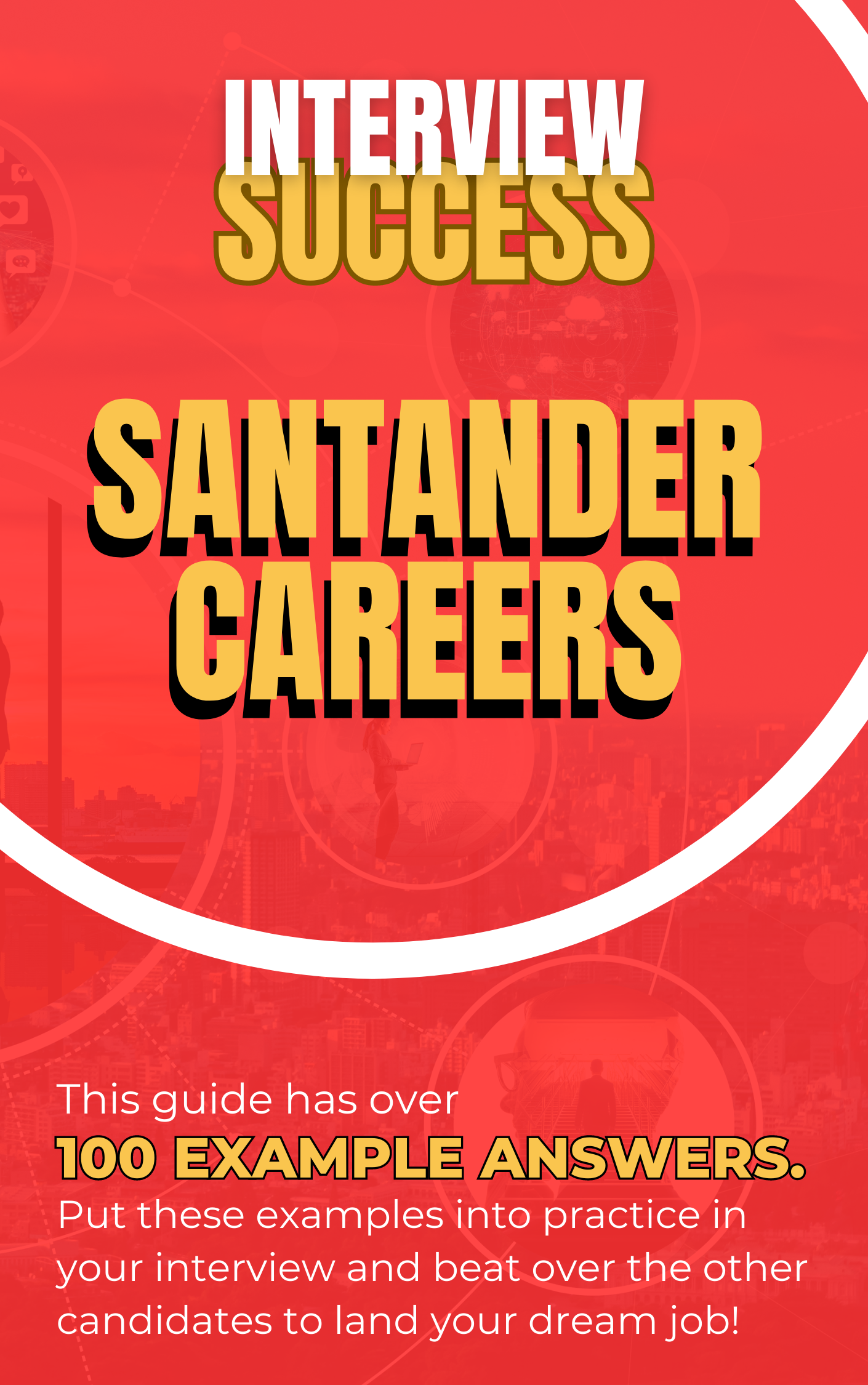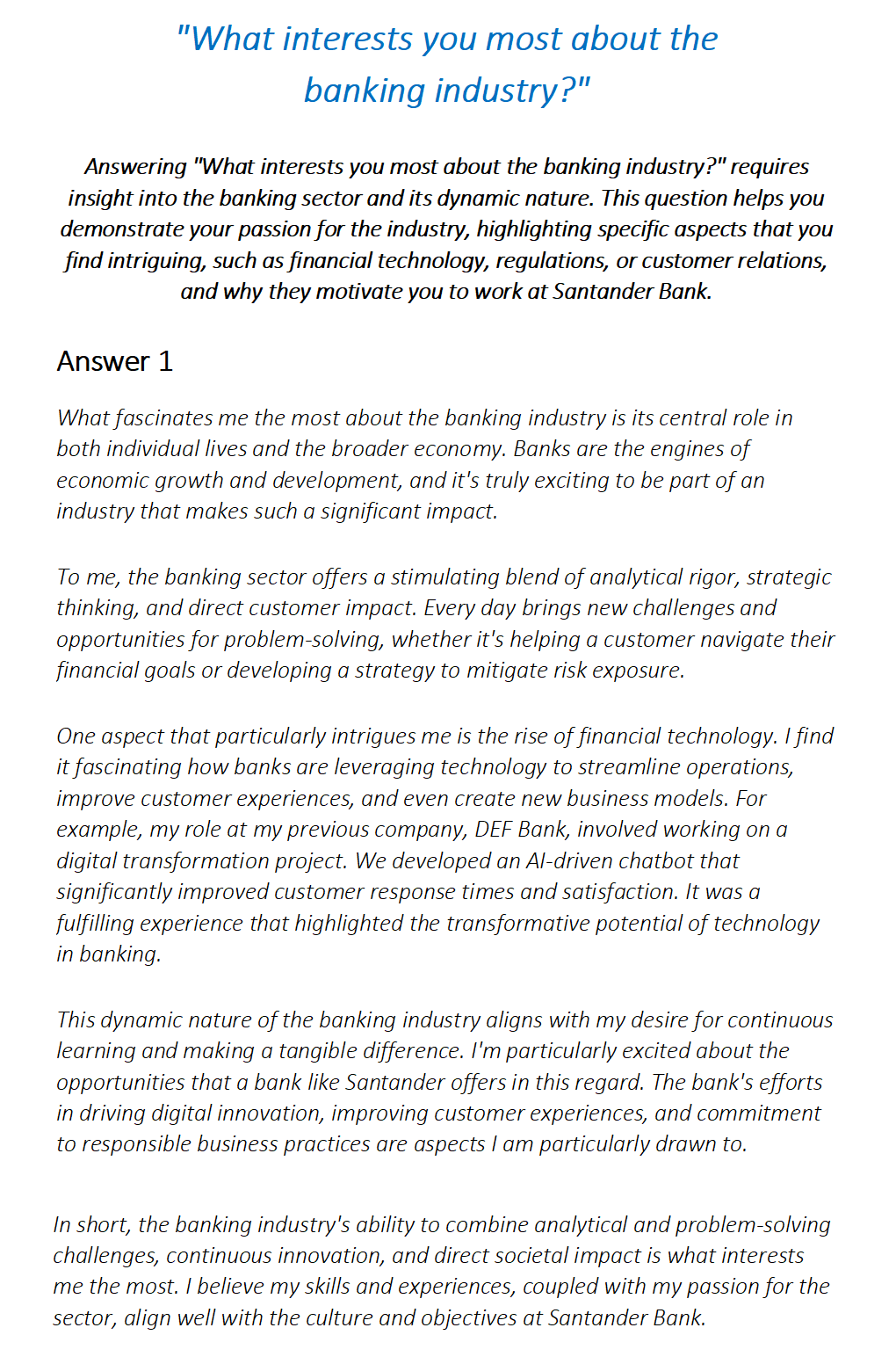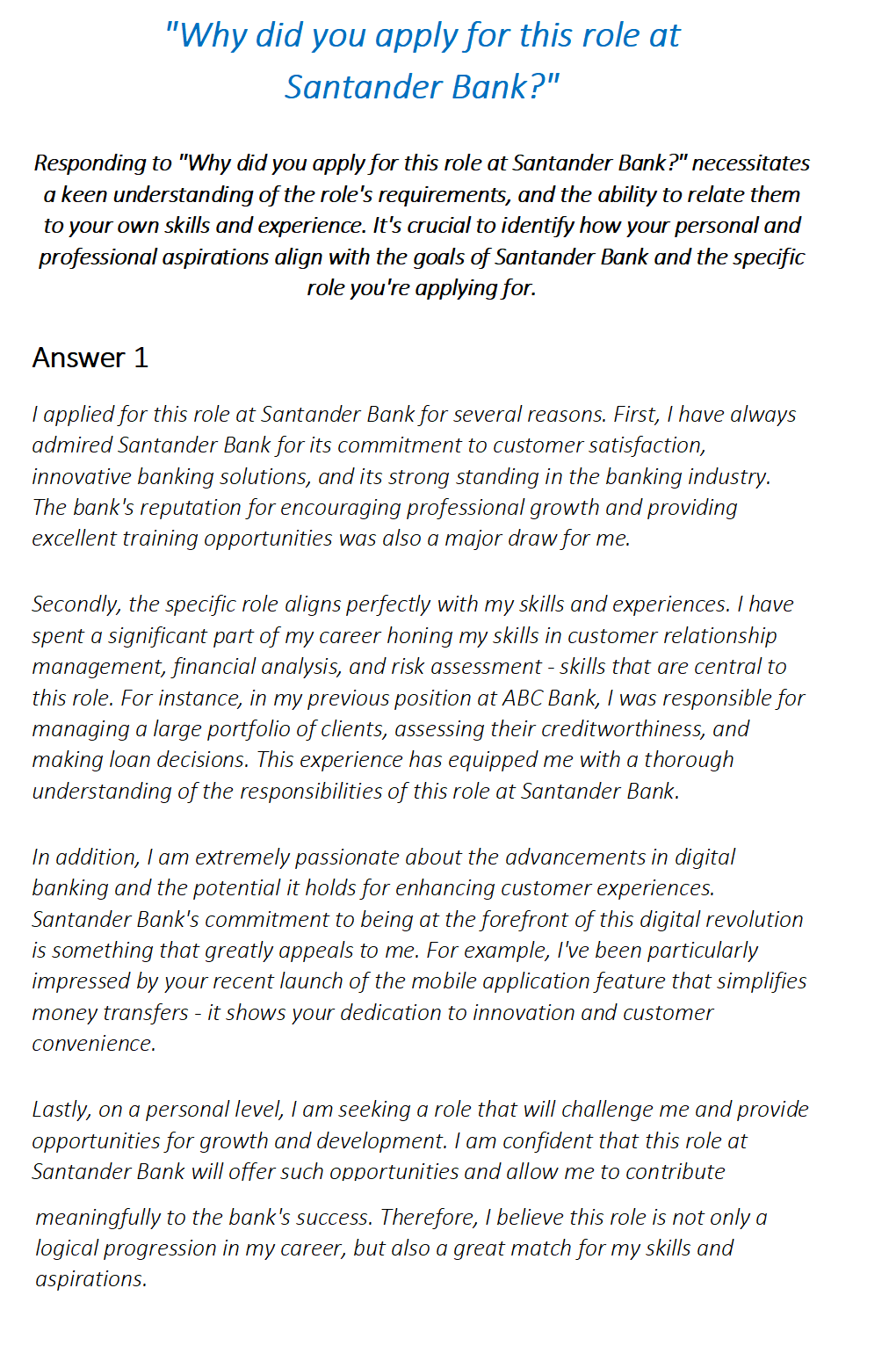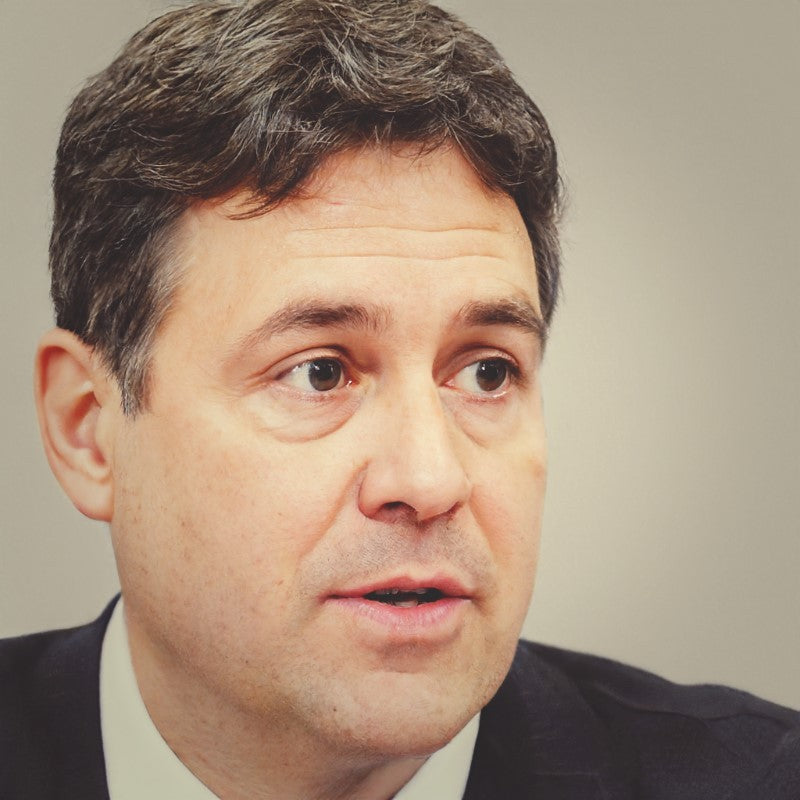 At Interview Detectives, we are led by Mike Jacobsen, a highly experienced recruitment consultant with nearly 30 years of professional expertise. With a deep understanding of the hiring landscape, Mike brings invaluable insights and knowledge to our platform. His extensive background in recruitment enables us to provide you with tailored interview guides and application tips that align with current industry trends. With Interview Detectives, you gain access to proven strategies and techniques to enhance your job application success. Trust in Mike's wealth of experience and embark on your journey towards career triumph.
Need Assistance? Connect with Mike on LinkedIn