Regular price
$64.00 USD
Sale price
$38.00 USD
Unit price
per
Sale
Sold out
Interview Success: How To Answer SEO Specialist Interview Questions (With Over 100 Samples Answers)
---
✨💼 Prepare for Your Dream Job Role as an SEO Specialist
Breaking into the SEO industry can be daunting, but the difference between landing your dream role and getting lost in the job hunt can often come down to the interview. You know you have the skills, but expressing them effectively is a different ball game altogether.
This guide equips you with the necessary tools to shine brightly in your interview and land your dream job as an SEO Specialist. 🎯
---
📖🔍 What's Inside the Guide?
🔵 What The Interviewer Is Looking For When Asking Any Question: Get an in-depth understanding of what your interviewer wants to hear from you.
🔵 How Best to Structure Your Answers: Discover how to communicate your skills, experience, and passion concisely and effectively.
🔵 How NOT To Answer Interview Questions: Learn the common pitfalls and how to avoid them to ensure you leave a positive impression.
🔵 Are you still struggling with interview preparation?: Find strategies and tips to prepare confidently for your interview.
🔵 Interview Questions & Sample Answers: Get ready to ace the interview with over 100 sample answers to common SEO Specialist interview questions.
---
🧩🔑 Sneak Peek: Important Questions & Why They Matter
Let's take a quick look at some of the critical questions we cover in the guide:
1️⃣ "What motivated you to pursue a career in SEO?": This helps interviewers understand your passion for SEO and its relevance to your personal and professional goals.
2️⃣ "How do you stay updated with the latest SEO trends and Google algorithm changes?": This question assesses your commitment to continual learning and staying ahead in the ever-evolving SEO industry.
3️⃣ "What metrics do you use to measure the success of an SEO strategy?": This highlights your analytical skills and understanding of strategic objectives in SEO.
4️⃣ "Can you explain the importance of link building in SEO?": Your response indicates your technical SEO knowledge and understanding of how different elements of SEO work together.
5️⃣ "How would you handle a situation if your website was hit with a Google penalty?": This tests your problem-solving skills and your understanding of Google's guidelines and penalties.
These questions, and many more, are discussed in detail in the guide, helping you understand not just what to say, but why it matters.
---
🎓💡 Meet the Authors: Experience and Expertise Combined
The guide has been co-authored by Mike Jacobsen, an experienced career coach, and Thomas Whitfield, a seasoned SEO Specialist with over a decade of hands-on experience.
Mike's expertise lies in guiding job seekers through their career paths and helping them express their skills and experiences in the best possible light. Thomas, on the other hand, brings to the table real-world experience and technical know-how in the realm of SEO. Together, they provide a comprehensive and practical guide to acing your SEO Specialist interview.
---
🚀🏆 Get Ready to Launch Your SEO Career
Let's get you ready to confidently articulate your knowledge, skills, and passion for SEO in your next interview. With our 100+ page guide in PDF format, you'll have instant access to the keys to your successful interview.
Get the guide now and turn your dream SEO Specialist job into reality! 🌟💼🚀
💥 GET YOUR COPY TODAY AND RECEIVE OUR BEST-SELLING GUIDE AS A LIMITED-TIME BONUS! 🛒

Remember, the best time to start preparing was yesterday, the second best time is NOW! Grab your instant download today and step confidently into your interview. Good luck!

Improve your chances of a successful career! Get your own copy of our SEO Specialist Interview Guide today and unleash your potential.
Plus, if you buy today, you'll also receive our popular guide, "How To Answer The Most Popular Interview Questions (Now with over 250 sample answers!)" at no extra cost (regularly priced at £49). Don't miss out on this great opportunity!
View full details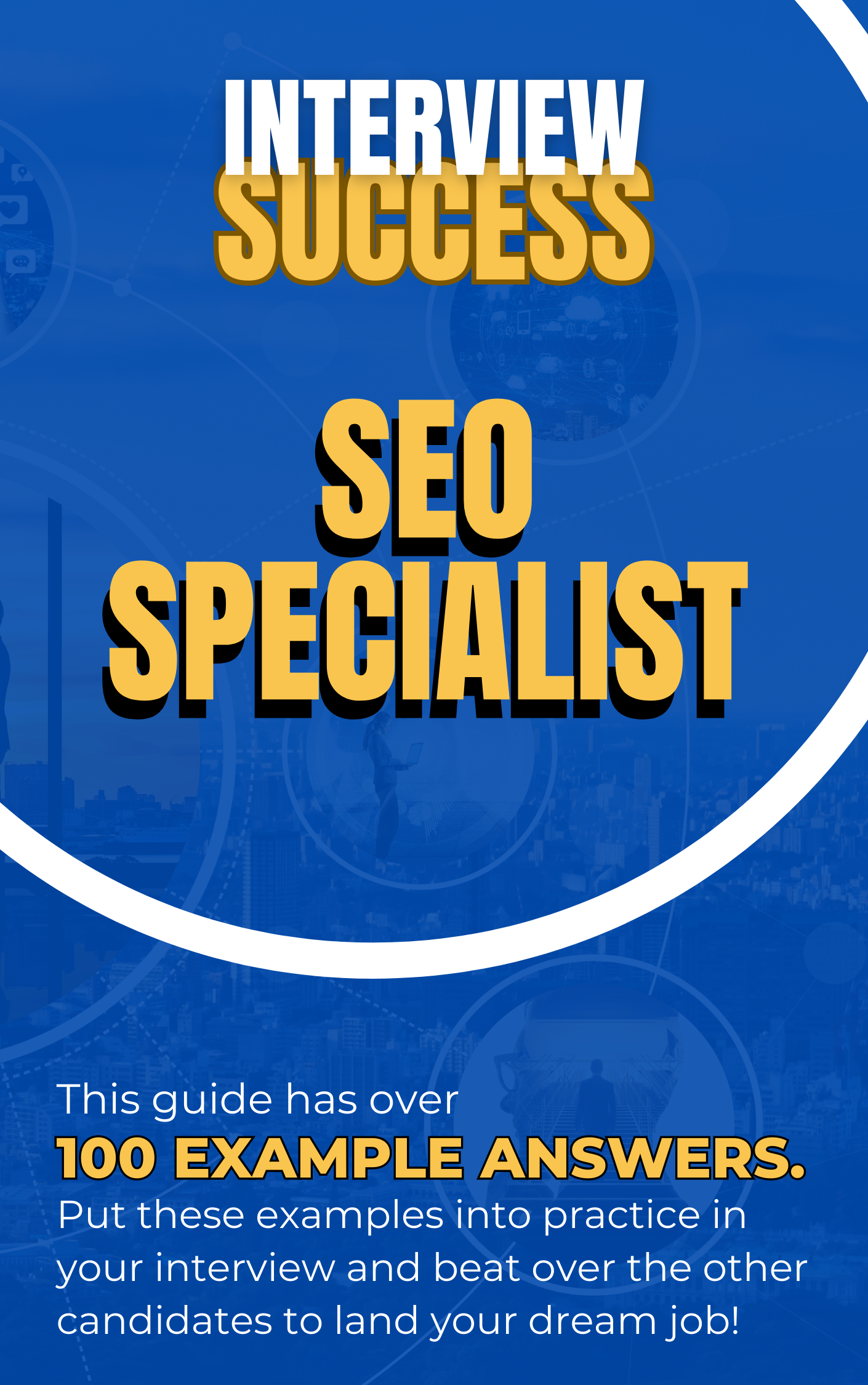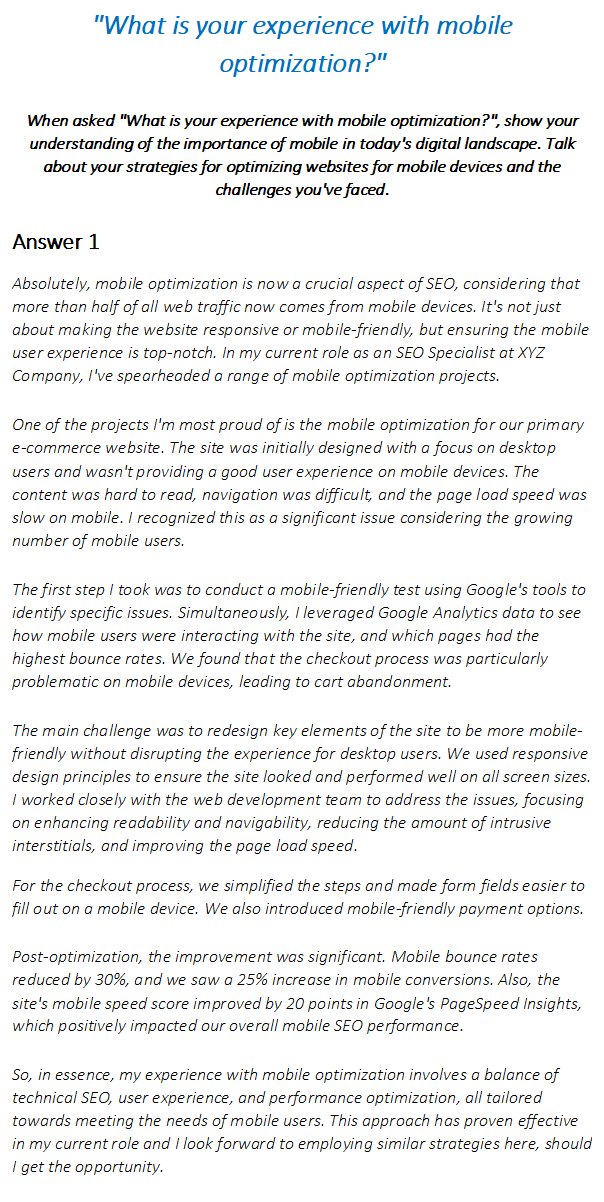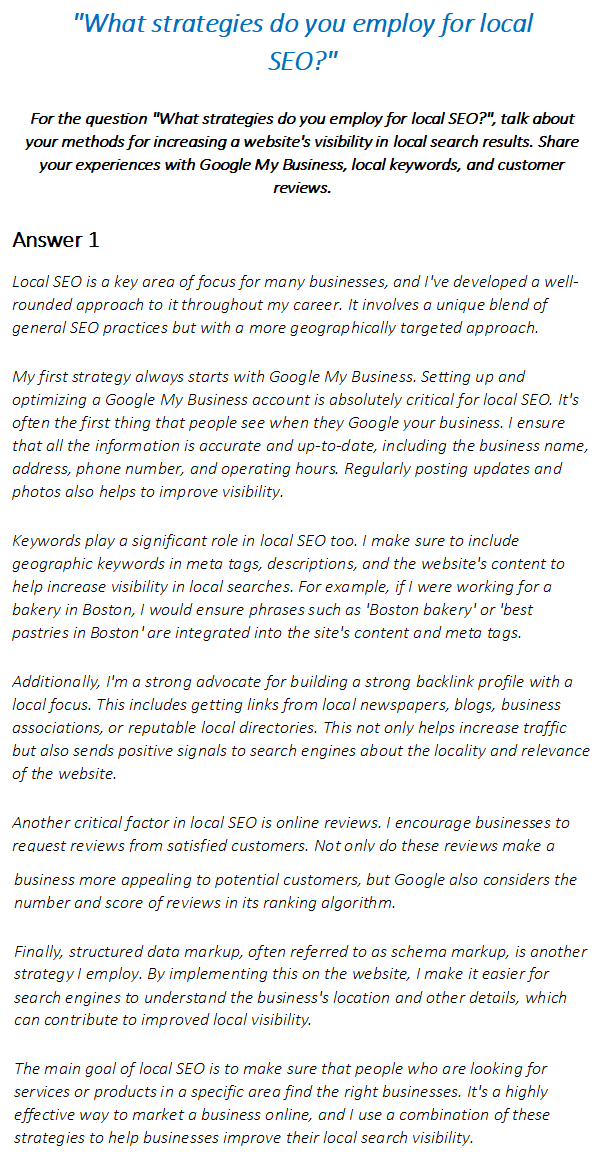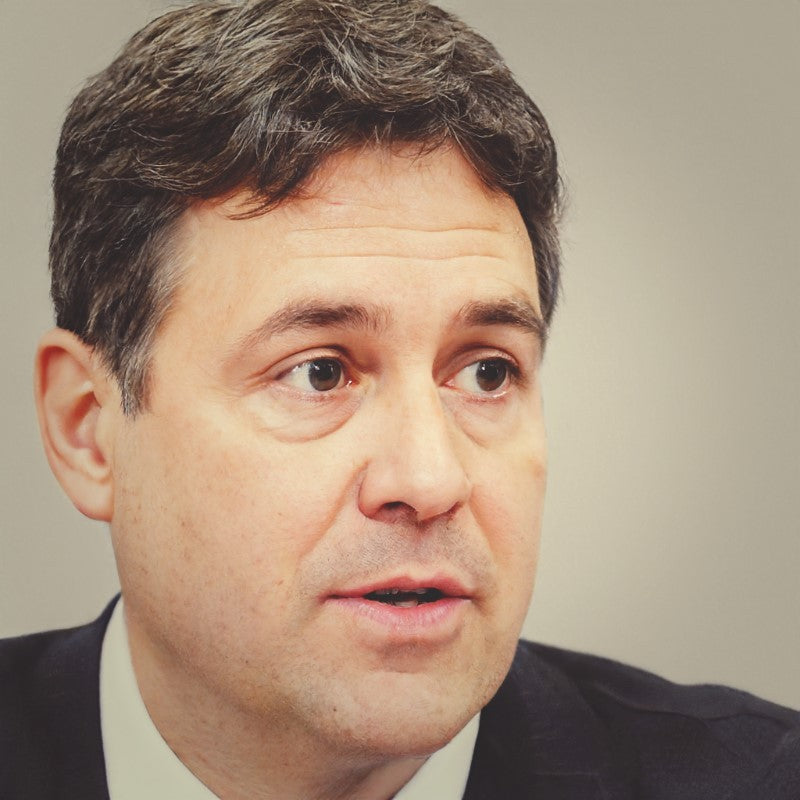 At Interview Detectives, we are led by Mike Jacobsen, a highly experienced recruitment consultant with nearly 30 years of professional expertise. With a deep understanding of the hiring landscape, Mike brings invaluable insights and knowledge to our platform. His extensive background in recruitment enables us to provide you with tailored interview guides and application tips that align with current industry trends. With Interview Detectives, you gain access to proven strategies and techniques to enhance your job application success. Trust in Mike's wealth of experience and embark on your journey towards career triumph.
Need Assistance? Connect with Mike on LinkedIn