Regular price
$63.00 USD
Sale price
$38.00 USD
Unit price
per
Sale
Sold out
Welcome to your stepping stone towards acing that social worker interview. We're delighted to introduce "Interview Success: How To Answer Social Worker Interview Questions (With Over 100 Sample Answers)", an in-depth guide to transform the way you approach job interviews in the field of social work.
Composed of over 100 pages, this comprehensive PDF guide is packed with valuable content that has been curated and created by our expert authors: Mike Jacobsen, a seasoned career coach, and Patricia Garcia, a hands-on experienced social worker.
---
🎯 Preparing For Your Social Worker Interview


Interviews can feel intimidating, but the key to success lies in adequate preparation. Understanding what the interviewer is seeking, knowing how to structure your responses, and learning the do's and don'ts can make a significant difference. Our guide will arm you with these skills and so much more. You'll learn to navigate the nuances of social work interviews, whether it's about maintaining professional boundaries, dealing with cultural diversity, or explaining your self-care strategies.
---
✅ What's Inside the Guide?

This isn't your average interview prep guide; it's tailor-made for aspiring social workers. Here are the highlights:
✔️ Understanding the underlying motives of interviewers and their questions

✔️ Tips on structuring your answers optimally for maximum impact

✔️ A peek into what not to say or do during your interview

✔️ A treasure trove of questions with over 100 sample answers, from general to role-specific

✔️ Exploring different aspects of social work, including case management, interdisciplinary collaboration, ethical dilemmas, and more

✔️ Guidance on how to stay updated on social work trends and research

✔️ Strategies to handle crisis situations, maintain confidentiality, and plan your career growth
---
🔍 A Sneak Peek At The Questions

Our guide goes beyond providing a list of questions and answers; it helps you understand the underlying reason behind each question and how to tailor your answers for maximum impact.


1️⃣ "Can you tell me a little about yourself?" – Often, this is the first question posed in an interview. It's crucial because it sets the tone for the entire interview. Interviewers use this question to gauge your confidence, clarity, and self-perception. This is also your opportunity to lead the conversation, highlight your most pertinent experiences, and express your commitment to social work.


2️⃣ "What interests you about working with our organization?" – This question tests your research skills and your interest in the organization. Interviewers want to see whether you've taken the time to understand their mission, values, and work. Your answer reflects your level of interest and your potential fit within the organizational culture.


3️⃣ "How do you handle high-stress situations?" – The social work field often involves emotionally charged, high-stress situations. Through this question, interviewers want to assess your ability to manage stress effectively and continue to perform at a high level. Your answer can provide insights into your resilience, your coping strategies, and your capacity to stay calm under pressure.


4️⃣ "Describe a time when you had to make a difficult decision at work." – Decision-making is a crucial part of a social worker's role. This question helps interviewers evaluate your problem-solving skills, your responsibility level, and your ability to make tough decisions that can have significant implications for your clients. Sharing a detailed, real-life example demonstrates your decision-making process and the values that guide you.


5️⃣ "What is your approach to handling clients with different cultural backgrounds?" – As a social worker, you will likely serve a diverse population. This question allows interviewers to understand your cultural competency and your ability to adapt your practices to accommodate cultural differences. It also highlights your commitment to upholding principles of equality, fairness, and respect for diversity.
Each of these questions and the way you answer them can significantly influence the interviewer's perception of you as a potential fit for the role. Our guide helps you understand this in more depth and provides over 100 sample answers to help you prepare for your social work interview.
---
🖋️ Meet The Authors

Mike Jacobsen, a distinguished career coach, brings years of experience helping professionals reach their potential. His insights into the recruitment process, interview techniques, and career development strategies have helped thousands to secure their dream job.
Patricia Garcia has devoted more than two decades to social work, dealing with diverse clients and handling challenging situations with aplomb. Her hands-on experiences have shaped her understanding of the field, and she shares this wisdom in the guide.
---
🚀 Take Off Towards Your Dream Job

Unlock your potential and gain the confidence to excel in your social worker interviews with our comprehensive guide. Take that crucial step towards your dream job by investing in "Interview Success: How To Answer Social Worker Interview Questions (With Over 100 Sample Answers)".
Order now for instant download! Secure your path to interview success today! 💼🌟
💥 GET YOUR COPY TODAY AND RECEIVE OUR BEST-SELLING GUIDE AS A LIMITED-TIME BONUS! 🛒
Remember, the best time to start preparing was yesterday, the second best time is NOW! Grab your instant download today and step confidently into your interview. Good luck!

Improve your chances of a successful career! Get your own copy of our Social Worker Interview Guide today and unleash your potential.
Plus, if you buy today, you'll also receive our popular guide, "How To Answer The Most Popular Interview Questions (Now with over 250 sample answers!)" at no extra cost (regularly priced at £49). Don't miss out on this great opportunity!
View full details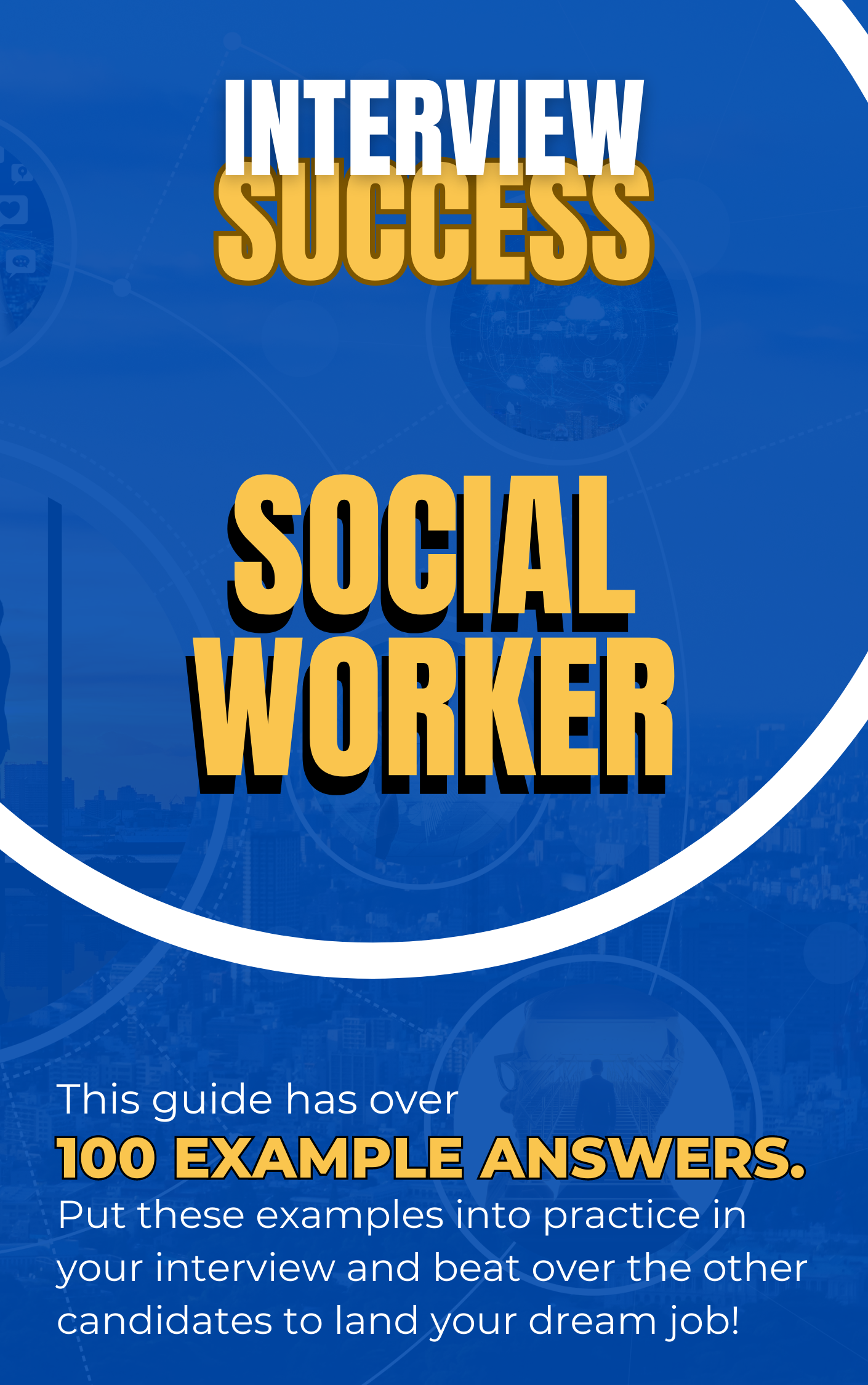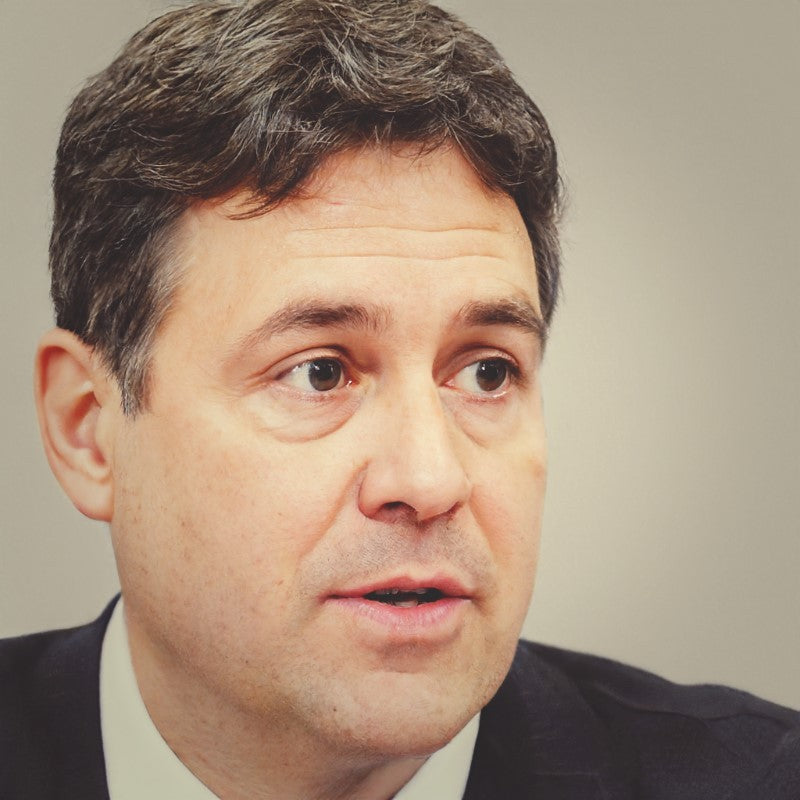 At Interview Detectives, we are led by Mike Jacobsen, a highly experienced recruitment consultant with nearly 30 years of professional expertise. With a deep understanding of the hiring landscape, Mike brings invaluable insights and knowledge to our platform. His extensive background in recruitment enables us to provide you with tailored interview guides and application tips that align with current industry trends. With Interview Detectives, you gain access to proven strategies and techniques to enhance your job application success. Trust in Mike's wealth of experience and embark on your journey towards career triumph.
Need Assistance? Connect with Mike on LinkedIn