Regular price
$63.00 USD
Sale price
$38.00 USD
Unit price
per
Sale
Sold out
Unleash Your Full Potential with "Interview Success: How to Answer Systems Analyst Interview Questions" 
---
💼 Mastering the Systems Analyst Interview
Stepping into the room for a Systems Analyst interview can feel daunting, even for the most seasoned professionals. The ability to demonstrate your technical expertise, problem-solving skills, and communication acuity under pressure is critical. But, do you truly know what interviewers are looking for?
This guide will demystify the Systems Analyst interview process for you, ensuring that you step into the room with confidence. With over 100+ sample answers to the most common (and tricky!) interview questions, "Interview Success: How to Answer Systems Analyst Interview Questions" is the comprehensive guide you need to stand out and impress your potential employers.
---
📚 What's Inside the Guide
This extensive guide is the key to your interview preparation. Broken down into multiple sections, each one has been carefully curated to help you nail every aspect of the interview process.
🎯 Introduction: Get a warm welcome and overview of the guide, setting the foundation for your successful interview journey.
🎯 What The Interviewer Is Looking For When Asking Any Question: Gain a unique understanding of the interviewer's mindset, helping you frame your responses effectively.
🎯 How Best to Structure Your Answers: Learn how to articulate your thoughts in a concise and impactful way.
🎯 How NOT To Answer Interview Questions: Discover the common mistakes to avoid during your interview.
🎯 Interview Questions & Sample answers: Dive into an extensive list of potential interview questions, each accompanied by expertly crafted sample answers.
And much more!
---
🕵️‍♂️ A Sneak Peek at the Questions
Below are five examples of the questions you'll find in the guide, each followed by a brief explanation of why they're essential to answer correctly:
"Can you explain your understanding of systems analysis?" This is your chance to show your technical expertise and understanding of the role.
"What methodologies or frameworks have you used in your previous work?" Demonstrating familiarity with different methodologies and frameworks is crucial in showing your adaptability and depth of experience.
"How have you communicated technical information to a non-technical audience?" This assesses your communication skills, a vital attribute of a successful Systems Analyst.
"What programming languages are you proficient in?" This question evaluates your technical competency, an integral part of any Systems Analyst role.
"How do you stay updated on the latest industry trends and technologies?" Your answer can illustrate your passion for the field and commitment to continuous learning.
---
🌟 Meet the Authors
Mike Jacobsen is an experienced career coach with over 20 years in the field. He has a passion for helping others succeed and has helped countless professionals navigate their career journeys successfully.
Alongside Mike is Andrew Hartley, a seasoned Systems Analyst with over 15 years of experience in various industries, including finance, healthcare, and technology. Andrew brings a wealth of practical knowledge to the guide, ensuring that it's grounded in real-world experience.
Together, Mike and Andrew have collaborated to offer you an invaluable resource that combines insightful career coaching with practical, field-specific expertise.
---
📥 How to Access the Guide
"Interview Success: How to Answer Systems Analyst Interview Questions" is available as a PDF format, which makes for easy reading on any device, and allows for instant download after purchase. This means you can start preparing for your interview right away, with no delay.
---
⭐️ Time to Achieve Interview Success!
It's time to stop wondering if you've done enough to prepare, and start knowing. With this guide, you'll enter your next Systems Analyst interview with confidence, ready to impress and land your dream job. It's your time to shine!
💥 GET YOUR COPY TODAY AND RECEIVE OUR BEST-SELLING GUIDE AS A LIMITED-TIME BONUS! 🛒

Remember, the best time to start preparing was yesterday, the second best time is NOW! Grab your instant download today and step confidently into your interview. Good luck!

Improve your chances of a successful career! Get your own copy of our Systems Analyst Interview Guide today and unleash your potential.
Plus, if you buy today, you'll also receive our popular guide, "How To Answer The Most Popular Interview Questions (Now with over 250 sample answers!)" at no extra cost (regularly priced at £49). Don't miss out on this great opportunity!
View full details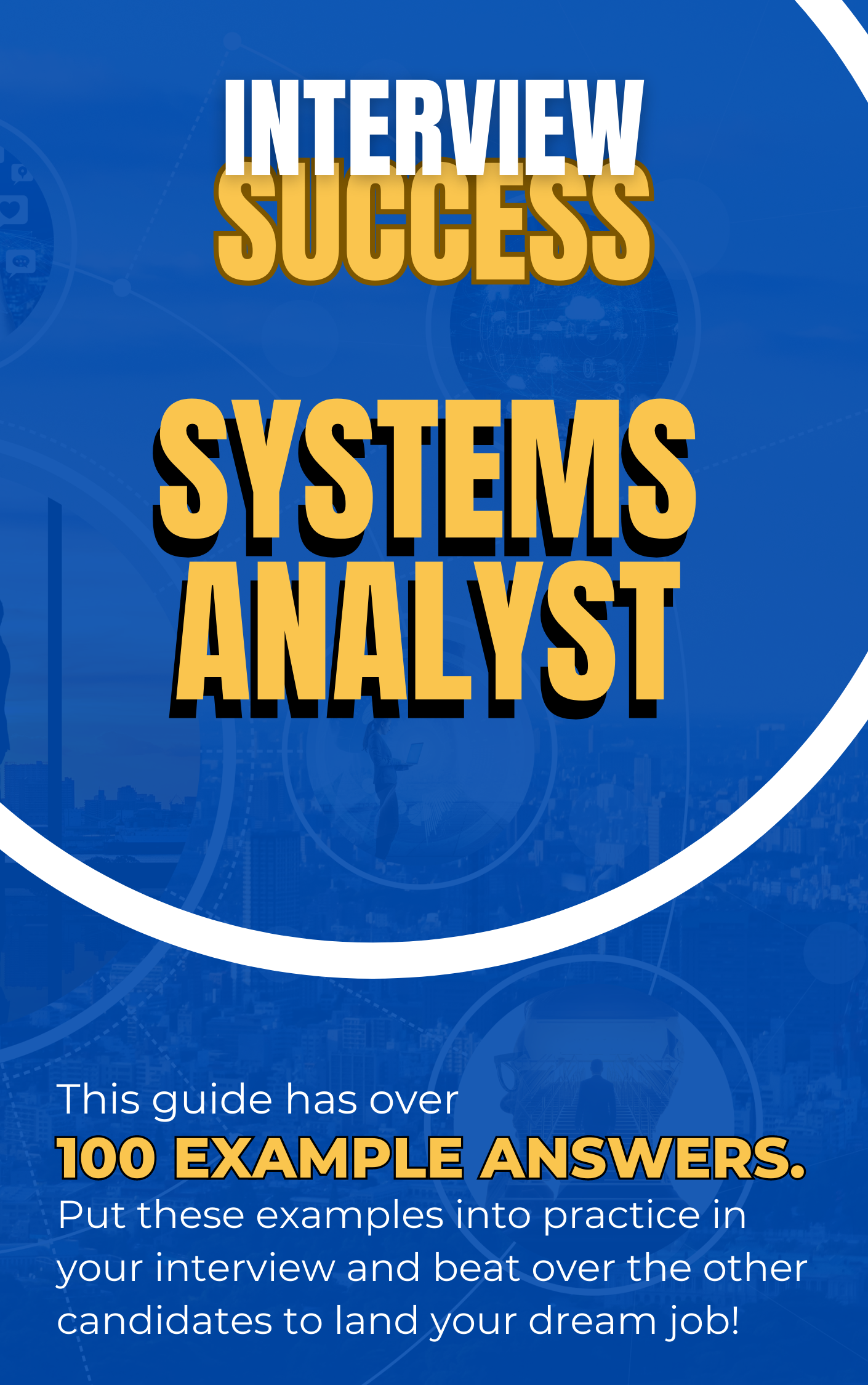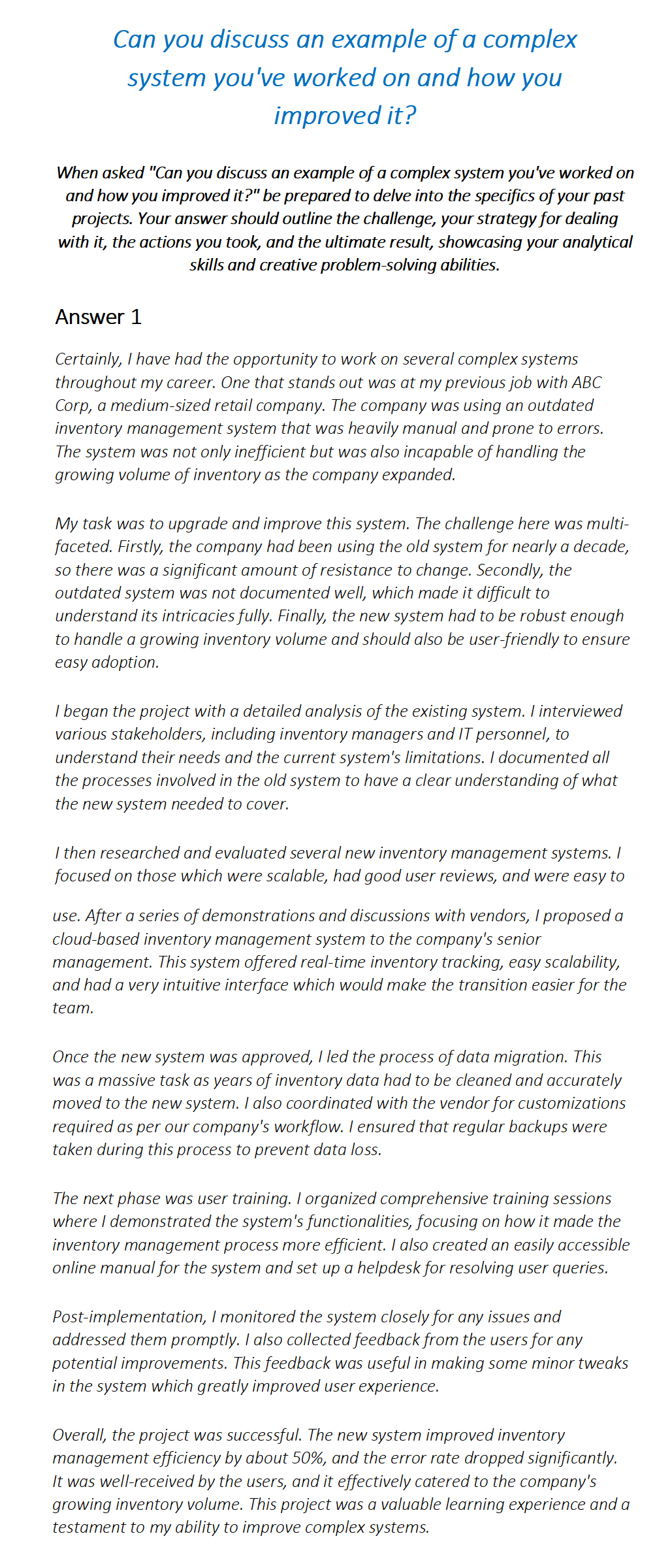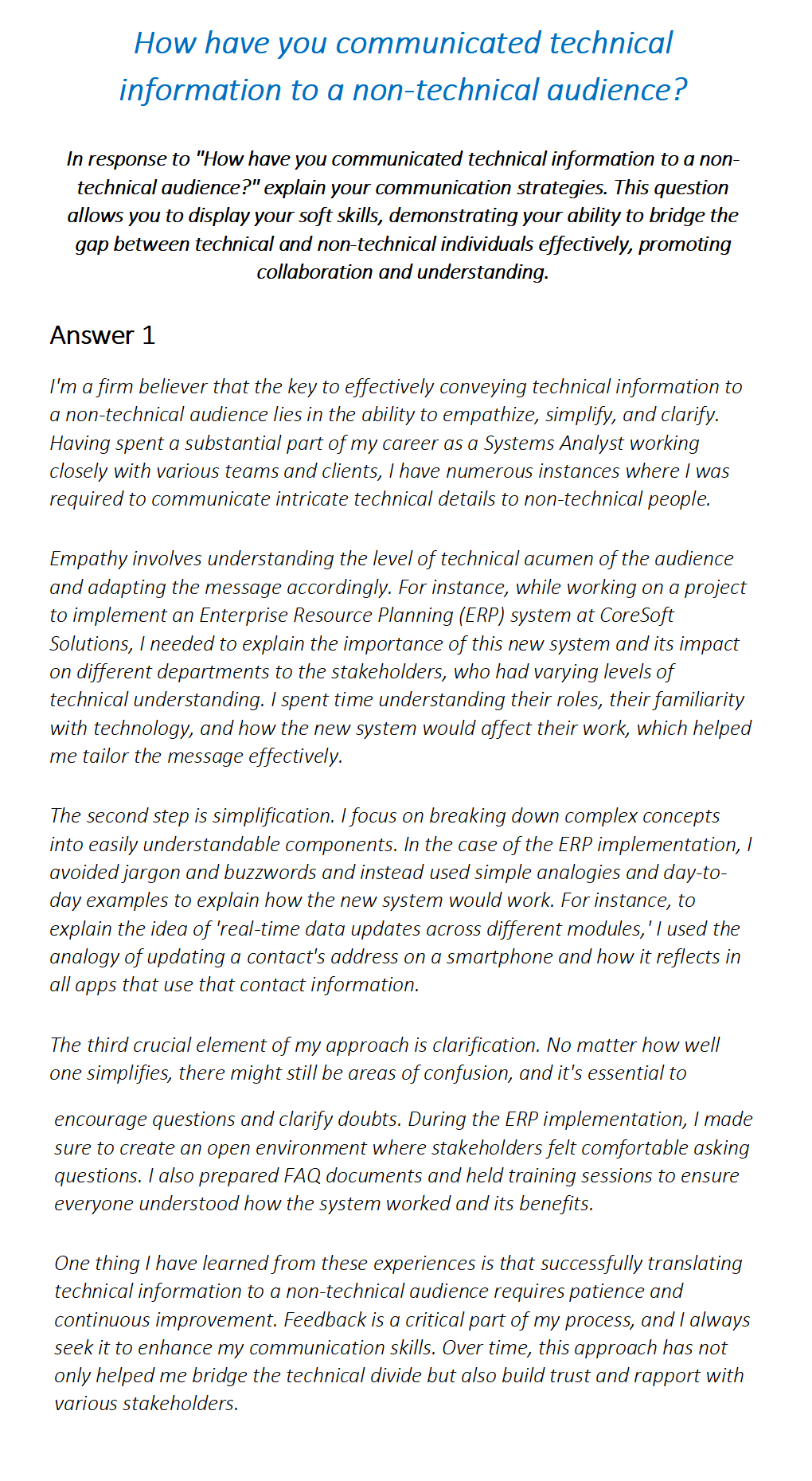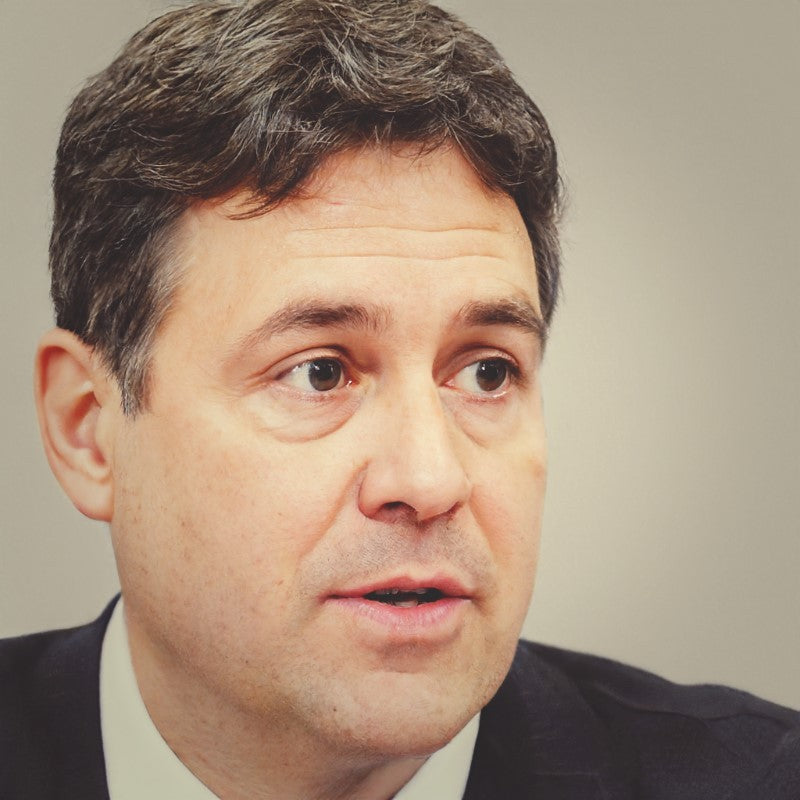 At Interview Detectives, we are led by Mike Jacobsen, a highly experienced recruitment consultant with nearly 30 years of professional expertise. With a deep understanding of the hiring landscape, Mike brings invaluable insights and knowledge to our platform. His extensive background in recruitment enables us to provide you with tailored interview guides and application tips that align with current industry trends. With Interview Detectives, you gain access to proven strategies and techniques to enhance your job application success. Trust in Mike's wealth of experience and embark on your journey towards career triumph.
Need Assistance? Connect with Mike on LinkedIn