Regular price
$64.00 USD
Sale price
$38.00 USD
Unit price
per
Sale
Sold out
Interview Success: How To Answer Target Interview Questions (With Over 100 Sample Answers) 🎯
📚 Written by Mike Jacobsen, Experienced Career Coach 📚
Are you tired of going into interviews feeling unprepared and unsure of how to answer tough questions? Do you want to stand out from the competition and secure your dream job? Look no further! Introducing "Interview Success: How To Answer Target Interview Questions," the ultimate guide to mastering interview responses and boosting your chances of success.


🔍 Unveiling the Secrets to Interview Success 🔍
In today's competitive job market, acing an interview is essential to land the job you've always wanted. This comprehensive guide is designed to equip you with the tools and strategies you need to confidently answer even the most challenging interview questions. With over 100 sample answers, you'll gain valuable insights into what employers are looking for and learn how to craft impressive responses that leave a lasting impression.


🔥 Why This Guide is a Game-Changer 🔥
💼 Insider Knowledge from a Seasoned Career Coach 💼
Authored by Mike Jacobsen, an experienced career coach with a proven track record of helping countless individuals succeed in interviews, this guide is a treasure trove of expert advice and industry insights. Mike's expertise will guide you through every step of the interview process, from preparation to follow-up, ensuring you're ready to shine when it matters most.
📖 Extensive Coverage of Target Interview Questions 📖
The guide spans over 100 pages, providing a comprehensive collection of target interview questions across various industries and job roles. No matter your field or level of experience, you'll find invaluable guidance tailored to your specific needs. Say goodbye to feeling caught off guard in interviews, and hello to impressing interviewers with your well-crafted responses.
💯 Sample Answers for Real-World Scenarios 💯
With over 100 sample answers at your disposal, you'll gain a deep understanding of how to structure and deliver effective responses. Each sample answer is carefully crafted to showcase your skills, accomplishments, and suitability for the role. By learning from real-world examples, you'll be able to tailor your answers to match the expectations of potential employers and increase your chances of securing the job.


🔍 Sneak Peek: Sample Questions Covered in the Guide 🔍
1️⃣ Question: "Tell me about yourself." Importance: This question allows interviewers to assess your communication skills, confidence, and overall suitability for the role. Learn how to deliver a concise and compelling answer that highlights your relevant experiences and qualities.
2️⃣ Question: "Describe a time when you faced a difficult situation at work and how you resolved it." Importance: This question evaluates your problem-solving abilities and how you handle challenges. Discover how to provide a structured and detailed response that showcases your resilience, decision-making skills, and ability to overcome obstacles.
3️⃣ Question: "Why do you want to work for our company?" Importance: Employers want to see your genuine interest in their organization and how well you align with their values. Uncover the key points to address in your response to demonstrate your knowledge of the company, its mission, and why you're a perfect fit.
4️⃣ Question: "Tell me about a time when you worked effectively as part of a team." Importance: Collaboration is a crucial aspect of many job roles. This question allows interviewers to assess your teamwork and interpersonal skills. Learn how to highlight your ability to work harmoniously with others and contribute to team success.
5️⃣ Question: "Where do you see yourself in five years?" Importance: Employers want to gauge your long-term goals and aspirations. Discover how to craft a response that demonstrates ambition, growth potential, and alignment with the company's vision.


Download Now and Unlock Your Interview Success! ✨
With "Interview Success: How To Answer Target Interview Questions," you'll transform your interview performance and stand out as the ideal candidate. Instantly download the PDF guide written by Mike Jacobsen and embark on your journey toward interview success today!
👉 Don't miss out on this opportunity to gain a competitive edge in your next interview. Purchase the guide now and embark on your path to success! 👈
💥 GET YOUR COPY TODAY AND RECEIVE OUR BEST-SELLING GUIDE AS A LIMITED-TIME BONUS! 🛒

Remember, the best time to start preparing was yesterday, the second best time is NOW! Grab your instant download today and step confidently into your interview. Good luck!
Improve your chances of a successful career with Target! Get your own copy of our Target Careers Interview Guide today and unleash your potential.
Plus, if you buy today, you'll also receive our popular guide, "How To Answer The Most Popular Interview Questions (Now with over 250 sample answers!)" at no extra cost (regularly priced at £49). Don't miss out on this great opportunity!
View full details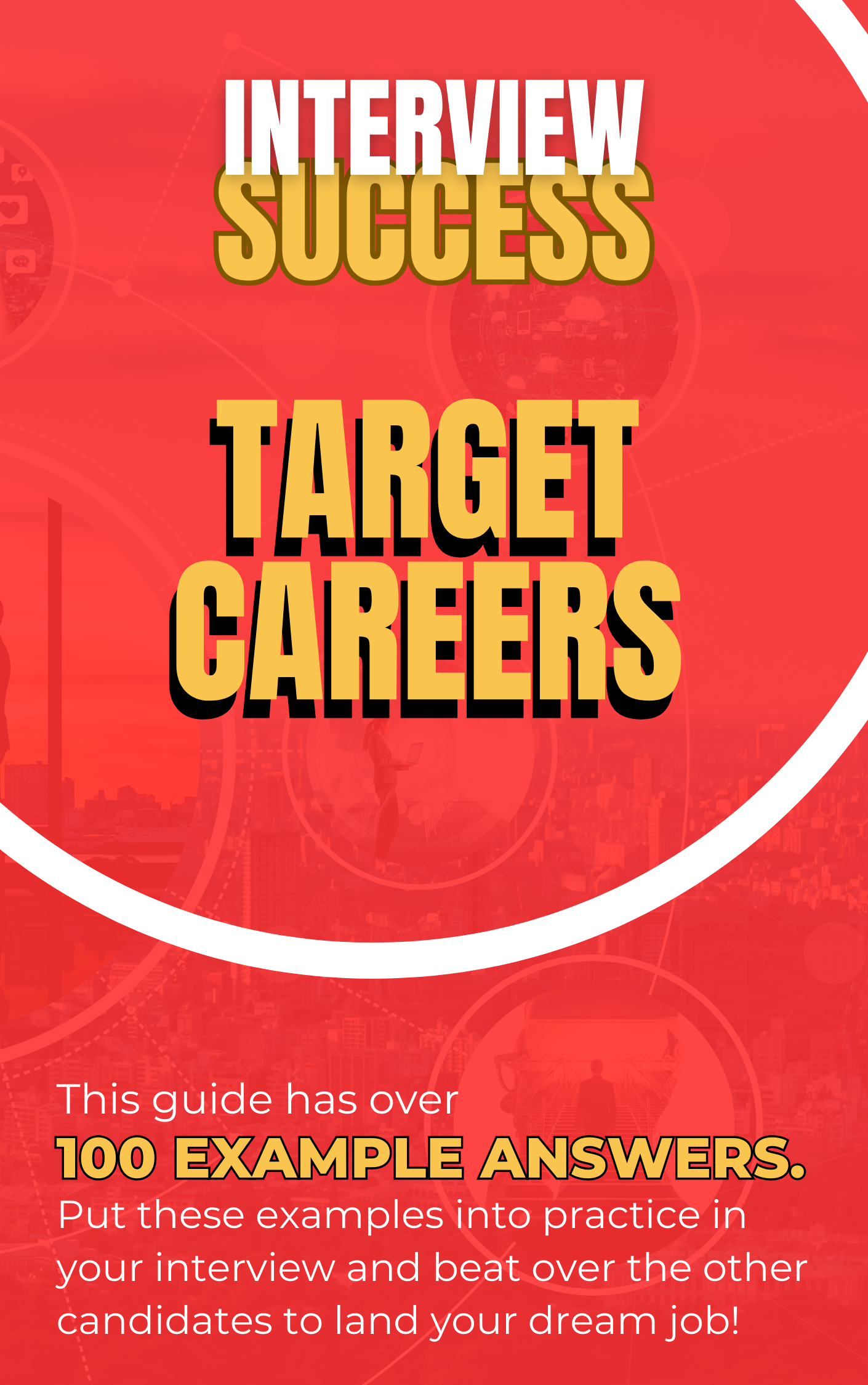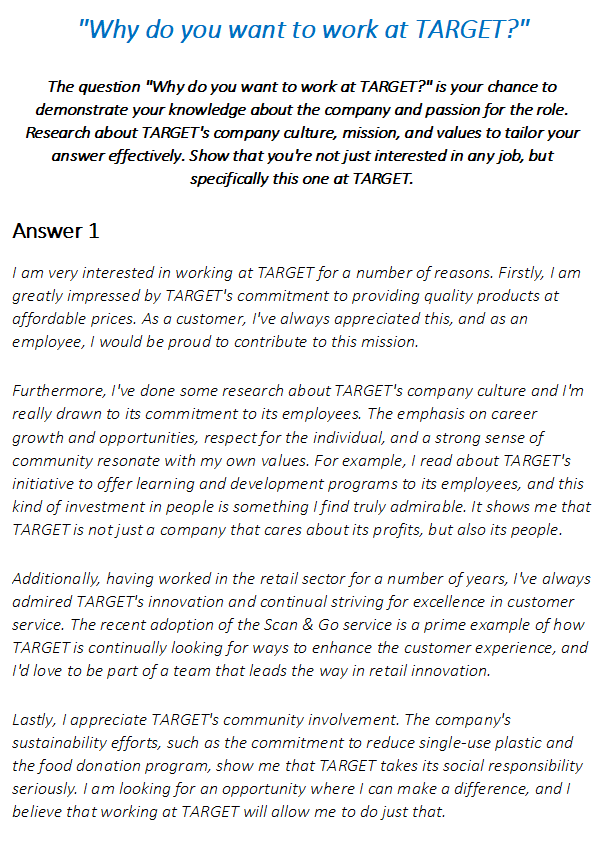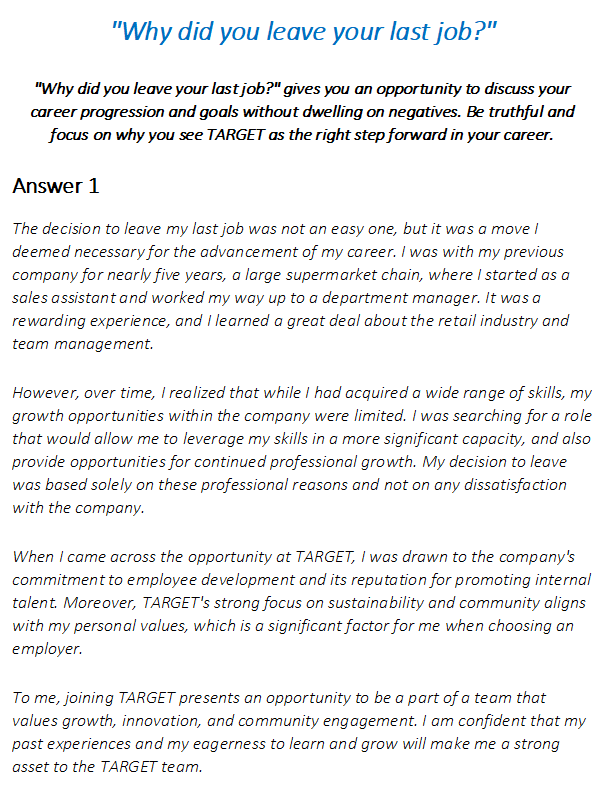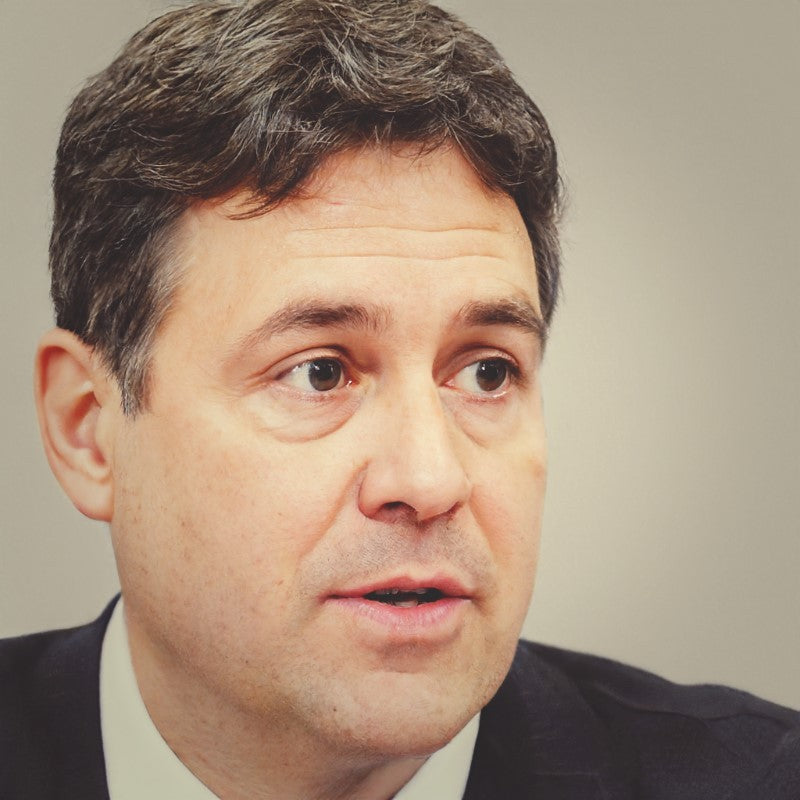 At Interview Detectives, we are led by Mike Jacobsen, a highly experienced recruitment consultant with nearly 30 years of professional expertise. With a deep understanding of the hiring landscape, Mike brings invaluable insights and knowledge to our platform. His extensive background in recruitment enables us to provide you with tailored interview guides and application tips that align with current industry trends. With Interview Detectives, you gain access to proven strategies and techniques to enhance your job application success. Trust in Mike's wealth of experience and embark on your journey towards career triumph.
Need Assistance? Connect with Mike on LinkedIn