Regular price
$63.00 USD
Sale price
$38.00 USD
Unit price
per
Sale
Sold out
 "Interview Success: How To Answer Teacher Interview Questions (With Over 100 Samples Answers)"
---
Are you passionate about shaping the future through education? Have you been dreaming of that perfect teaching job but find the interview process overwhelming? Look no further! "Interview Success: How To Answer Teacher Interview Questions (With Over 100 Samples Answers)" is the key to your success. Written by renowned career coach Mike Jacobsen and an experienced teacher, Jane Adams, this guide is tailored to equip you with everything you need to stand out in your teacher interview.
---
Preparing For Your Teacher Interview
Your interview is not just a formality; it's an opportunity to showcase your passion, experience, and dedication to education. The interviewer wants to see more than just a résumé. They want to know:
1️⃣ How do you connect with students?
2️⃣ What's your philosophy towards teaching?
3️⃣ How do you adapt to different learning needs?
4️⃣ What methods do you use to engage students?
5️⃣ How do you keep up with the latest educational trends?
Our guide covers these aspects in depth, ensuring that you walk into your interview prepared, confident, and ready to impress.
---
What's Inside the Guide? 📖

✅ Understanding the Interviewer's Mindset - Know what the interviewer is looking for when asking any question, so you can tailor your answers.

✅ Structuring Your Answers Effectively - Learn how to present your thoughts clearly and convincingly.

✅ Avoiding Common Mistakes - Discover what NOT to say during the interview.

✅ Comprehensive Interview Preparation - From self-introduction to dealing with difficult parents, the guide covers over 20 key areas you might be questioned on.

✅ Insights from Industry Experts - Benefit from the wisdom of both an experienced career coach and a seasoned teacher.

✅ Instant PDF Download - With over 100 pages, this PDF guide is available for immediate download, so you can start preparing right away.
---
Sneak Peek at the Questions


1️⃣ "Why do you want to be a teacher?" - This isn't just about your career choice; it's about your calling. Answering this question well demonstrates your passion and dedication to nurturing young minds. Your response could reflect personal experiences that led you to teaching, the joy of seeing students grow, or the belief in education as a tool for positive change.

2️⃣ "What is your teaching philosophy?" - This question delves into your core beliefs about education and teaching. It's not just about the methodology; it's about understanding who you are as an educator and what drives you. Your teaching philosophy embodies your approach to fostering a positive learning environment, adapting to individual learning needs, and inspiring students to reach their full potential.

3️⃣ "How do you handle classroom discipline?" - Discipline is not about punishment; it's about creating a respectful and productive learning environment. This question probes your ability to establish boundaries, communicate expectations, and foster a culture of respect. Your answer might include examples of proactive strategies, relationship-building with students, and how you balance firmness with empathy.

4️⃣ "How do you stay current with educational best practices?" - Education is ever-changing, and teachers must adapt. This question assesses your commitment to continuous learning and staying abreast of the latest methodologies, technologies, and trends in education. You might talk about attending workshops, reading professional journals, or collaborating with colleagues to exchange ideas and learn from each other.

5️⃣ "What do you believe are the most significant challenges in modern education,
and how would you address them?" - Teaching today is complex, with diverse challenges ranging from technological integration to socio-economic disparities. This question gives you a platform to showcase your awareness of broader educational issues and your problem-solving abilities. Your response could explore how you have addressed or would address these challenges in your classroom, connecting theory with practical application.

6️⃣ "How do you differentiate instruction to meet diverse learning needs?" - Every student is unique, and so are their learning needs. This question explores how you tailor your teaching to cater to different abilities and learning styles. It's about inclusivity, creativity, and adaptability. You might discuss real-life examples where you've designed lessons that cater to varied needs, ensuring that every student can succeed.

7️⃣ "How do you incorporate technology into your lessons?" - Technology is an integral part of modern education, and this question probes your ability to integrate it into your teaching in a meaningful way. It's not just about using gadgets; it's about enhancing learning through interactive and engaging tools. Your response might include examples of projects or lessons where you've used technology to foster creativity, collaboration, or critical thinking.

Understanding and articulating your answers to these questions is crucial. Our guide not only provides sample answers but explains why these questions are vital and how best to answer them.
---
Meet the Authors

Mike Jacobsen: A seasoned career coach, Mike brings his expertise in interview preparation, helping thousands achieve their career dreams.
Jane Adams: With over 20 years in the education field, Jane's insights as a teacher add depth and authenticity to this guide, ensuring that it resonates with aspiring educators like you.
---
Get Started Now!

Take control of your teaching career with "Interview Success: How To Answer Teacher Interview Questions (With Over 100 Samples Answers)." Your dream job is just an interview away, and this guide is the partner you need. Click the link below for instant access to this comprehensive guide, and step into your future with confidence. 🎓
💥 GET YOUR COPY TODAY AND RECEIVE OUR BEST-SELLING GUIDE AS A LIMITED-TIME BONUS! 🛒
Remember, the best time to start preparing was yesterday, the second best time is NOW! Grab your instant download today and step confidently into your interview. Good luck!

Improve your chances of a successful career! Get your own copy of our Teacher Interview Guide today and unleash your potential.
Plus, if you buy today, you'll also receive our popular guide, "How To Answer The Most Popular Interview Questions (Now with over 250 sample answers!)" at no extra cost (regularly priced at £49). Don't miss out on this great opportunity!
View full details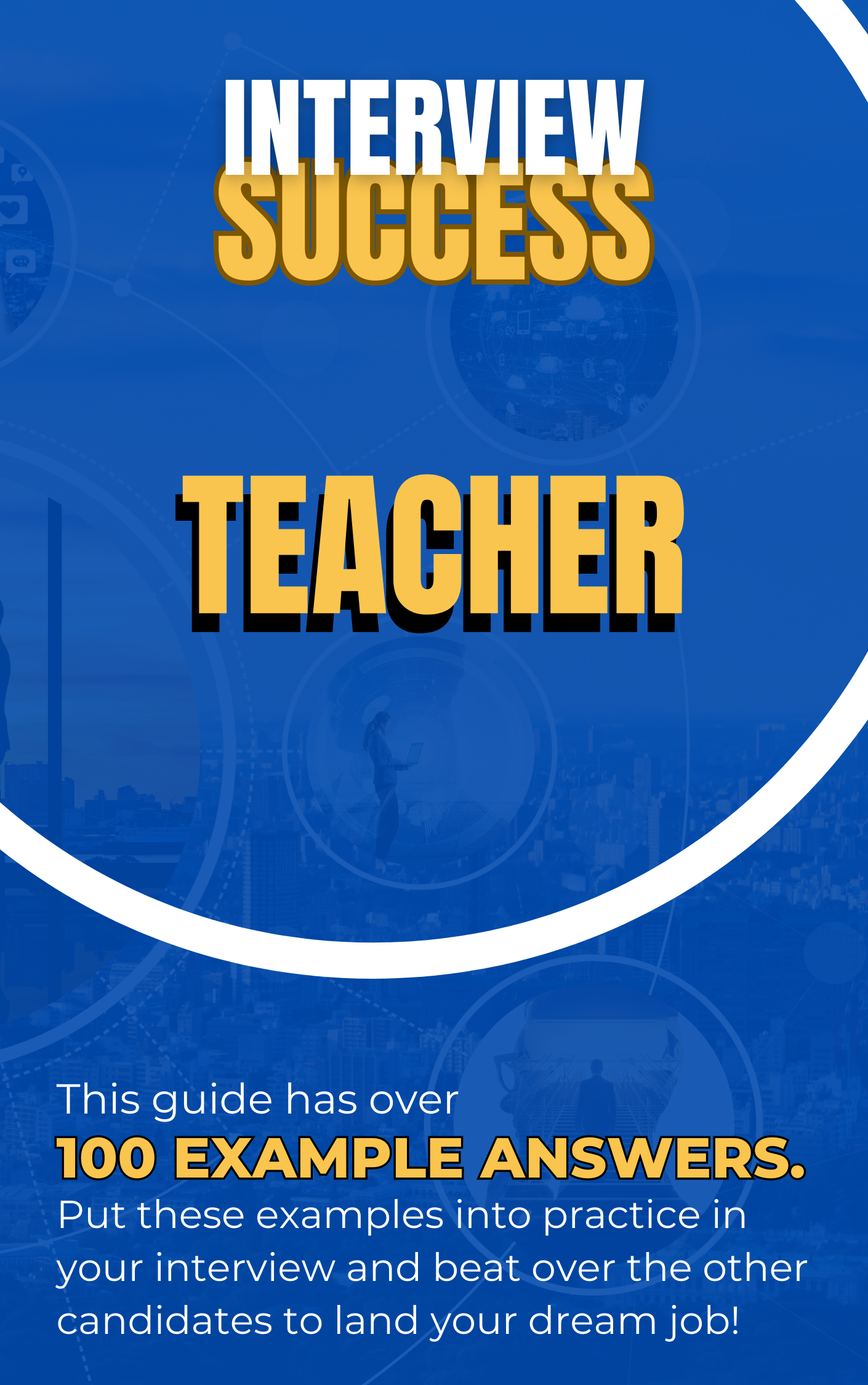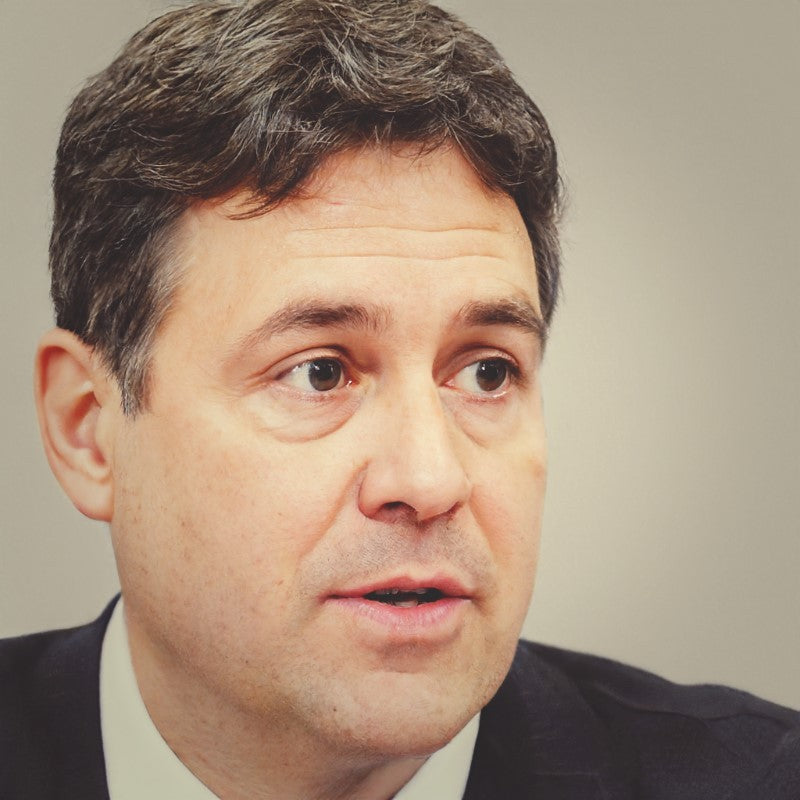 At Interview Detectives, we are led by Mike Jacobsen, a highly experienced recruitment consultant with nearly 30 years of professional expertise. With a deep understanding of the hiring landscape, Mike brings invaluable insights and knowledge to our platform. His extensive background in recruitment enables us to provide you with tailored interview guides and application tips that align with current industry trends. With Interview Detectives, you gain access to proven strategies and techniques to enhance your job application success. Trust in Mike's wealth of experience and embark on your journey towards career triumph.
Need Assistance? Connect with Mike on LinkedIn