Regular price
$63.00 USD
Sale price
$38.00 USD
Unit price
per
Sale
Sold out
🎯 "Interview Success: How To Answer Technical Writer Interview Questions (With Over 100 Sample Answers)"
Are you dreaming about landing that dream job as a Technical Writer? Imagine walking into your interview confident, well-prepared, and ready to impress. It all starts with having the right preparation and insight at your fingertips.
---
💼 Master Your Technical Writer Interview
Technical Writer interviews can be complex. They not only test your writing skills and technical knowledge but also assess your ability to handle pressure, work within a team, and meet tight deadlines. Therefore, it's crucial to be prepared with well-structured, thoughtful responses that showcase your skills, experience, and dedication to quality.
Our guide prepares you for all the challenging interview questions you might face, ensuring you make a lasting impression on the hiring team.
---
✨ Here's What's Inside the Guide
We've packed this guide with rich, insightful content designed to help you shine in your interview. With over 100 pages of expert advice, you'll find:
✅ An Introduction to the world of technical writing interviews
✅ Insight into what the Interviewer is looking for
✅ Proven strategies to structure your answers effectively
✅ Warnings about how NOT to answer interview questions
✅ Over 100 sample answers to potential interview questions
✅ Tips to help you tackle your interview preparation
---
🔍 Sneak Peek - Sample Questions
Curious about what kind of questions this guide covers? Here are just a few examples and why they're critical to your success:
1️⃣ "Can you tell me a little about yourself?" - An opportunity to establish your narrative and display your passion for technical writing.
2️⃣ "What made you interested in becoming a technical writer?" - This question assesses your motivation and commitment to the field.
3️⃣ "Can you explain your process for simplifying complex technical information?" - Your chance to showcase your technical knowledge and communication skills.
4️⃣ "Describe a challenging writing project you handled recently. How did you overcome the challenges?" - A chance to demonstrate problem-solving skills and perseverance.
5️⃣ "Where do you see yourself in five years?" - Reveals your long-term career aspirations and how the role fits into that vision.
Each question in the guide comes with detailed sample answers and tips on how to make your response truly shine.
---
🎓 Meet the Authors
This guide is the collaborative effort of two industry veterans:
Mike Jacobsen is an experienced career coach who has guided countless individuals to career success. His insights into interview strategy and technique are invaluable.
Jane McCready is an accomplished Technical Writer with over a decade of experience in the tech industry. She brings a wealth of real-life examples and a deep understanding of what hiring managers in the industry are looking for.
With their combined experience and knowledge, they've crafted a comprehensive guide that empowers you to give your best in every interview.
---
🚀 Secure Your Future Today!
Your journey towards acing that Technical Writer interview starts now. Secure your copy of "Interview Success: How To Answer Technical Writer Interview Questions (With Over 100 Sample Answers)" today. Available in PDF format for instant download.
Here's to your success! 🥂
💥 GET YOUR COPY TODAY AND RECEIVE OUR BEST-SELLING GUIDE AS A LIMITED-TIME BONUS! 🛒

Remember, the best time to start preparing was yesterday, the second best time is NOW! Grab your instant download today and step confidently into your interview. Good luck!

Improve your chances of a successful career! Get your own copy of our Technical Writer Interview Guide today and unleash your potential.
Plus, if you buy today, you'll also receive our popular guide, "How To Answer The Most Popular Interview Questions (Now with over 250 sample answers!)" at no extra cost (regularly priced at £49). Don't miss out on this great opportunity!
View full details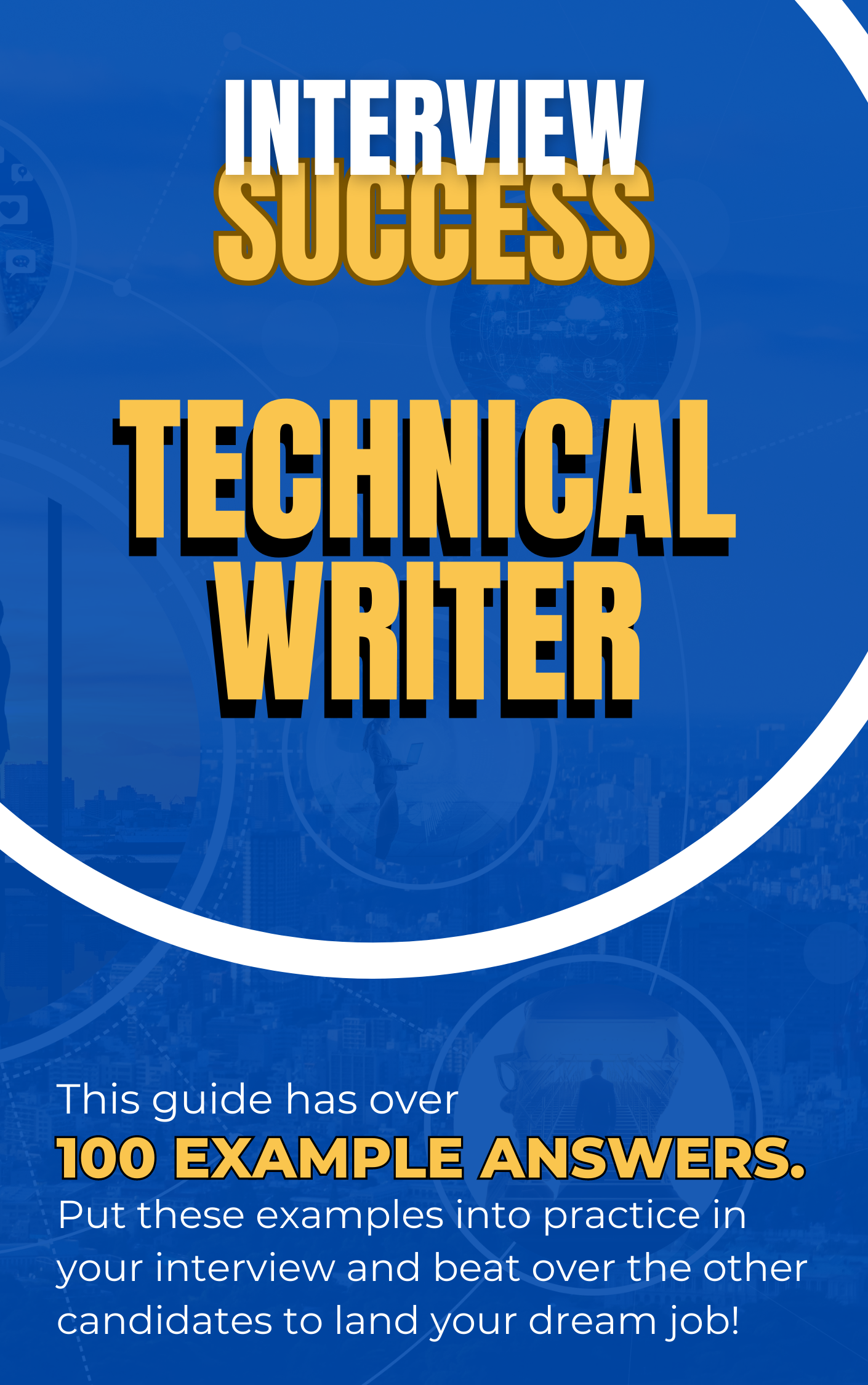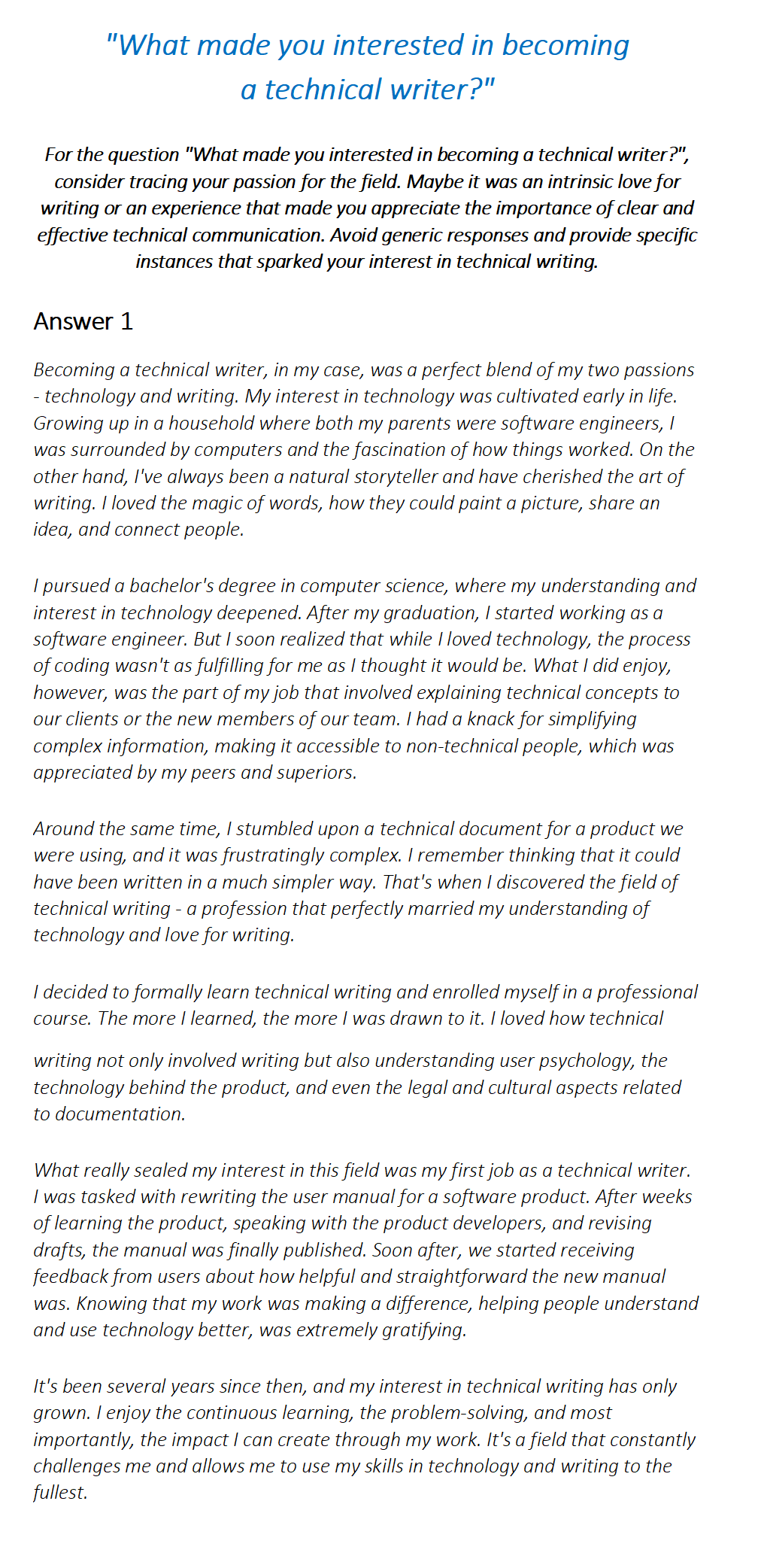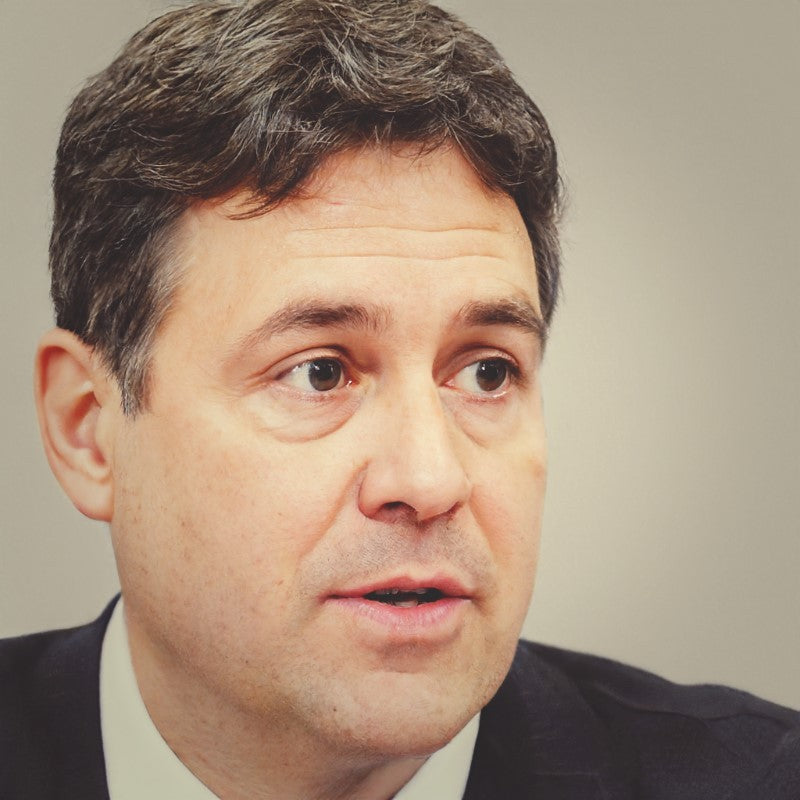 At Interview Detectives, we are led by Mike Jacobsen, a highly experienced recruitment consultant with nearly 30 years of professional expertise. With a deep understanding of the hiring landscape, Mike brings invaluable insights and knowledge to our platform. His extensive background in recruitment enables us to provide you with tailored interview guides and application tips that align with current industry trends. With Interview Detectives, you gain access to proven strategies and techniques to enhance your job application success. Trust in Mike's wealth of experience and embark on your journey towards career triumph.
Need Assistance? Connect with Mike on LinkedIn