Regular price
$64.00 USD
Sale price
$38.00 USD
Unit price
per
Sale
Sold out
"Interview Success: How To Answer Trainee Solicitor Interview Questions (With Over 100 Samples Answers)" 🎯
You've done the hard work: you've studied diligently, interned dutifully, and now, you've landed an interview for the role of Trainee Solicitor. Congratulations! But now, the real challenge begins: showcasing your skills and competencies in the most nerve-wracking part of the job hunt - the interview.
Don't fret! With this comprehensive guide, you're well on your way to being the most prepared candidate in the room.
---
Preparing For Your Trainee Solicitor Interview 👩‍💼👨‍💼
Whether you're a seasoned professional or a fresh-faced law graduate, interviews can be daunting. The trick lies in preparation, understanding the interviewer's mindset, and being able to communicate your competence and dedication convincingly.
This guide is your secret weapon, offering a step-by-step approach to master the art of interviewing. It provides you with a deep dive into what interviewers are seeking and how you can project it confidently and authentically.
---
What's Inside the Guide? 📖


💠 Interviewing Fundamentals - Everything you need to know about interviews, the interviewer's mindset, and answer structures.
💠 Common Mistakes to Avoid - A handy list of 'don'ts' that could be the thin line between success and failure.
💠 Over 100 Sample Interview Questions & Detailed Answers - Get equipped with articulate responses to questions you're most likely to face.
💠 Tips on Coping with Interview Anxiety - Effective strategies to maintain your cool and confidence under pressure.
---
Your Sneak Peek Into Some Crucial Interview Questions 🕵️‍♀️


Why is it important to answer these questions effectively? Let's see:
1️⃣ "Can you tell me a little about yourself?" - Your chance to pitch your personal brand.
2️⃣ "Why did you choose to become a solicitor?" - A chance to showcase your passion for the profession.
3️⃣ "What area of law are you most interested in and why?" - A question to gauge your knowledge, interests, and future aspirations.
4️⃣ "Describe a situation where you had to deal with a difficult client or colleague." - A way for interviewers to assess your people skills, emotional intelligence, and conflict resolution abilities.
5️⃣ "Can you explain a recent high-profile legal case?" - This can highlight your interest in the profession beyond academics, indicating that you keep abreast of developments in the field.
---
Meet The Authors 🖋️
Our guide is a powerful collaboration between two industry experts:
🔹 Mike Jacobsen, an experienced career coach, known for his comprehensive career guides and his knack for simplifying complex processes.
🔹 Elizabeth Harding, a Trainee Solicitor with top-tier firm experience, she brings first-hand knowledge of the interview process, the challenges, and the best strategies for success.
Their combined expertise guarantees an insightful, practical guide that demystifies the interview process for Trainee Solicitors.
---
Why Choose This Guide? 💡
Our guide is an all-in-one resource for interview preparation. It's more than just a question-answer book. It is a complete strategy guide that adopts a 360° approach to the interview process, equipping you with the skills to articulate your potential effectively and confidently.
Make your dream job a reality! Download "Interview Success: How To Answer Trainee Solicitor Interview Questions (With Over 100 Samples Answers)" and ace that interview! 🚀🌟
Remember, the best investment you can make is in yourself! Invest in your future today! 💼🏆
💥 GET YOUR COPY TODAY AND RECEIVE OUR BEST-SELLING GUIDE AS A LIMITED-TIME BONUS! 🛒

Remember, the best time to start preparing was yesterday, the second best time is NOW! Grab your instant download today and step confidently into your interview. Good luck!

Improve your chances of a successful career! Get your own copy of our Trainee Solicitor Interview Guide today and unleash your potential.
Plus, if you buy today, you'll also receive our popular guide, "How To Answer The Most Popular Interview Questions (Now with over 250 sample answers!)" at no extra cost (regularly priced at £49). Don't miss out on this great opportunity!
View full details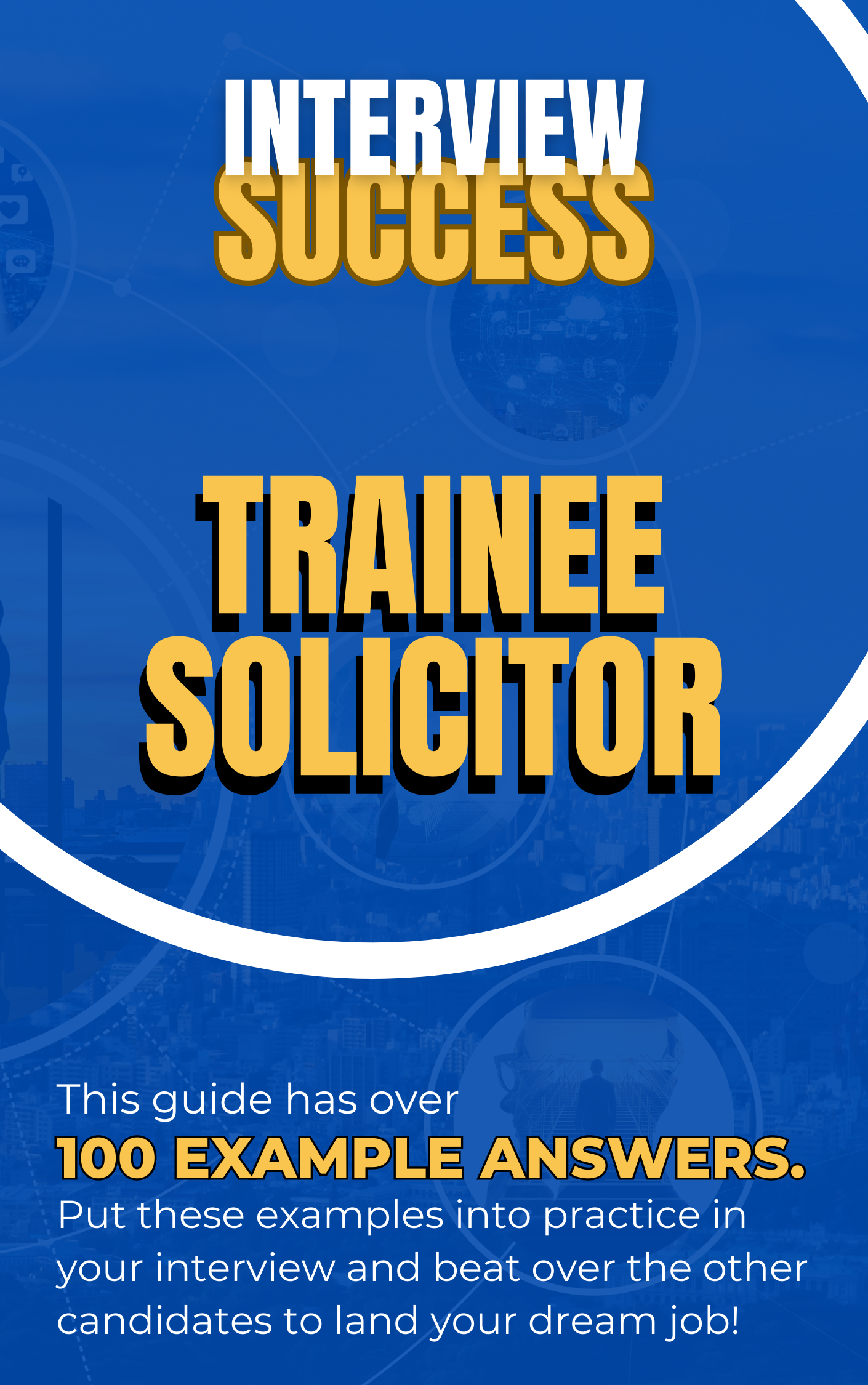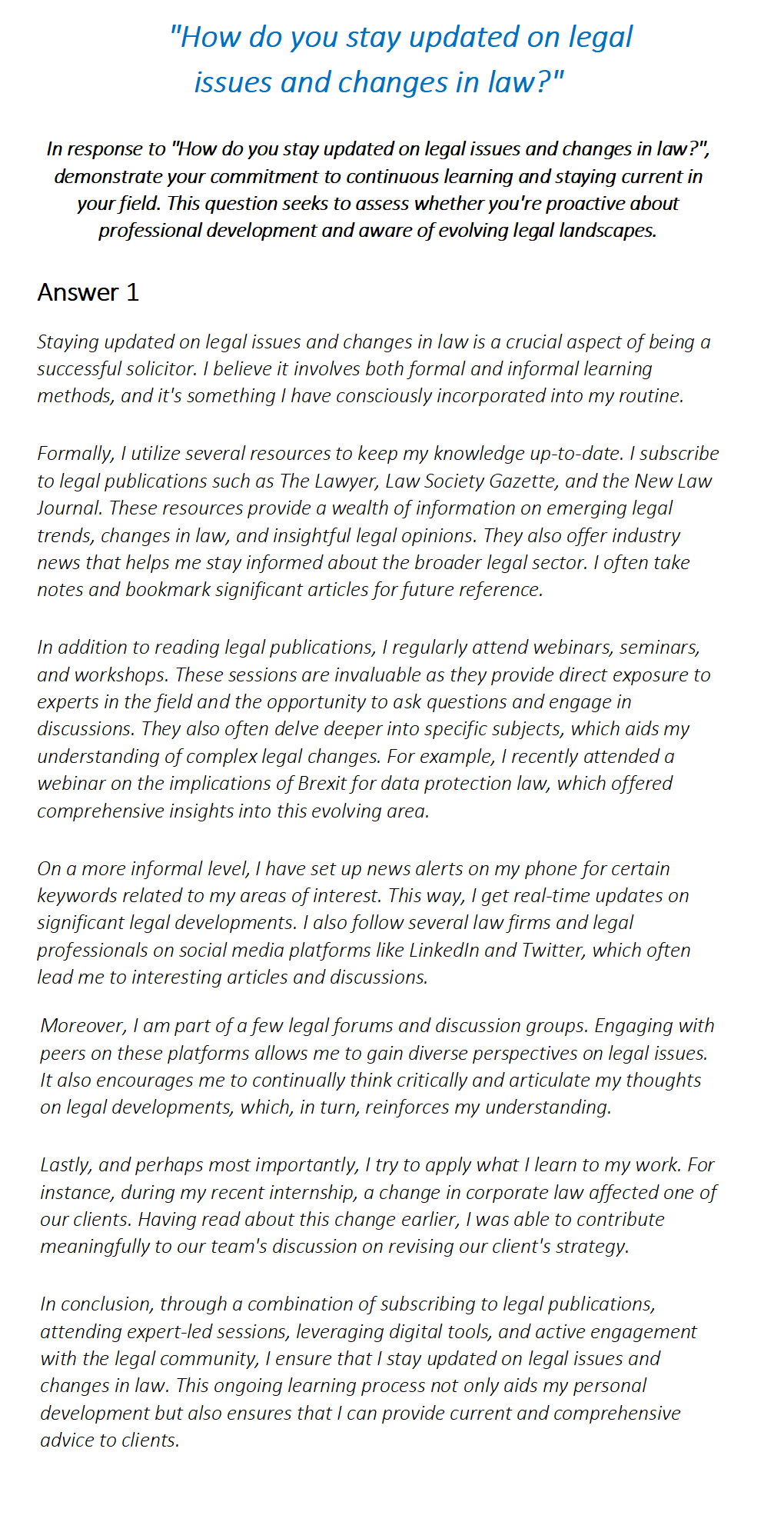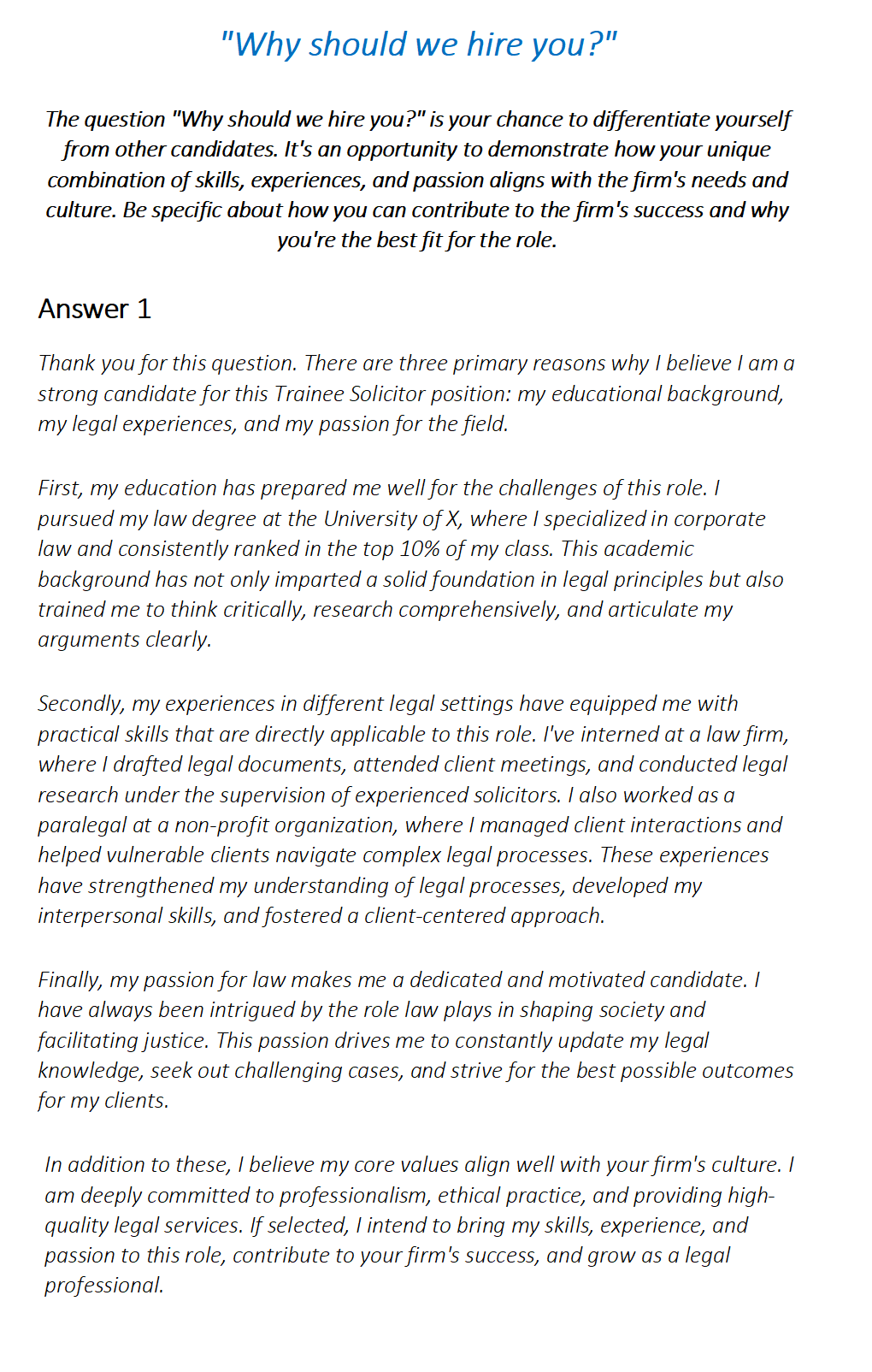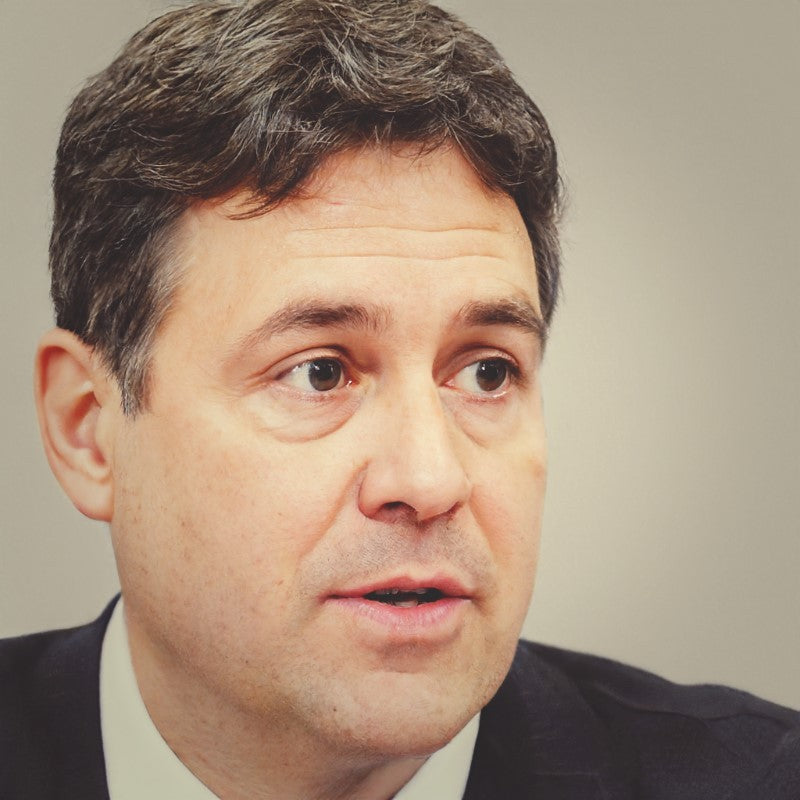 At Interview Detectives, we are led by Mike Jacobsen, a highly experienced recruitment consultant with nearly 30 years of professional expertise. With a deep understanding of the hiring landscape, Mike brings invaluable insights and knowledge to our platform. His extensive background in recruitment enables us to provide you with tailored interview guides and application tips that align with current industry trends. With Interview Detectives, you gain access to proven strategies and techniques to enhance your job application success. Trust in Mike's wealth of experience and embark on your journey towards career triumph.
Need Assistance? Connect with Mike on LinkedIn