Regular price
$64.00 USD
Sale price
$38.00 USD
Unit price
per
Sale
Sold out
Do you want to impress the interview panel at Walmart but not sure where to start? Let's put an end to your worries with our ultimate interview guide titled "Interview Success: How To Answer Walmart Questions (With Over 100 Sample Answers)".
Crafted by Mike Jacobsen, an experienced career coach, this 111-page guide is an essential resource that will make your Walmart interview preparation seamless and effective. In an easily downloadable PDF format, you'll be on the road to interview success within minutes!
---
Your Interview Coach: Mike Jacobsen ✨
We're fortunate to have Mike Jacobsen, a renowned career coach, on board for this comprehensive guide. Jacobsen has been honing the interviewing skills of job seekers for years, and now he's pouring his vast experience into this book. His in-depth understanding of the Walmart interview process makes this guide a go-to resource, offering invaluable insights, advice, and sample answers to all your burning questions.
---
Your Preparation Companion 📘
Embark on a journey towards seamless interview preparation with this guide as your trusted companion. The guide walks you through every nook and cranny of the interview process, providing invaluable insights and advice.
Delve deep into understanding the mindset of an interviewer. Uncover what they seek when they throw a question at you. This knowledge will empower you to frame your answers in a manner that resonates with the interviewer's expectations, boosting your chances of success.
Moreover, it is crucial not just to know what to say but also what not to say. This guide brings you a comprehensive chapter on pitfalls to avoid while answering interview questions. By knowing these, you can dodge potential blunders that could cost you the job.
A vital part of the guide features a plethora of interview questions along with their sample answers. This practical section aids in getting the real feel of an interview scenario, giving you a chance to rehearse and perfect your answers.
Beyond these, the guide consists of numerous additional chapters teeming with insights and practical advice. Each one is aimed at molding you into the ideal candidate for Walmart. So, step up your preparation game today with this guide at your side!
---
A Sneak Peek Into The Interview Questions & Sample Answers 💡
Here are five crucial questions from the guide along with explanations on why it's essential to nail these:
"Can you tell me a little about yourself?" — This question usually sets the stage for the rest of the interview. How you answer can set the tone and either engage the interviewer or turn them off.
"Why do you want to work at Walmart?" — This question tests your motivation and understanding of the company. Having a well-structured answer can show your commitment to the role.
"Can you describe your experience with customer service?" — Walmart is known for its customer service. Showcasing your experience and skills in this area could make you a strong candidate.
"What do you know about Walmart's company values?" — Understanding the company's values shows that you've done your research and that you align with Walmart's culture.
"Are you comfortable working flexible hours, including weekends and holidays?" — Walmart is a round-the-clock business, and flexibility is a must. Your affirmative response to this question confirms your understanding of the job's demands.
Get a detailed response to these and all of the most common Walmart questions in this guide!
---
Why Choose Our Guide? 🎯
✅ Over 100 sample answers to nail your Walmart interview
✅ Comprehensive insight into what interviewers are looking for
✅ Do's and don'ts of answering interview questions
✅ Techniques to structure your responses effectively
✅ Authored by an experienced career coach, Mike Jacobsen
✅ Instant download PDF format
---
Why wait when you can start your journey to a successful Walmart interview today! Get your copy of "Interview Success: How To Answer Walmart Questions (With Over 100 Sample Answers)" and show the interview panel that you're the best fit for the job! 🚀
💥 GET YOUR COPY TODAY AND RECEIVE OUR BEST-SELLING GUIDE AS A LIMITED-TIME BONUS! 🛒

Remember, the best time to start preparing was yesterday, the second best time is NOW! Grab your instant download today and step confidently into your interview. Good luck!
Improve your chances of a successful career with Walmart! Get your own copy of our Walmart Careers Interview Guide today and unleash your potential.
Plus, if you buy today, you'll also receive our popular guide, "How To Answer The Most Popular Interview Questions (Now with over 250 sample answers!)" at no extra cost (regularly priced at £49). Don't miss out on this great opportunity!
View full details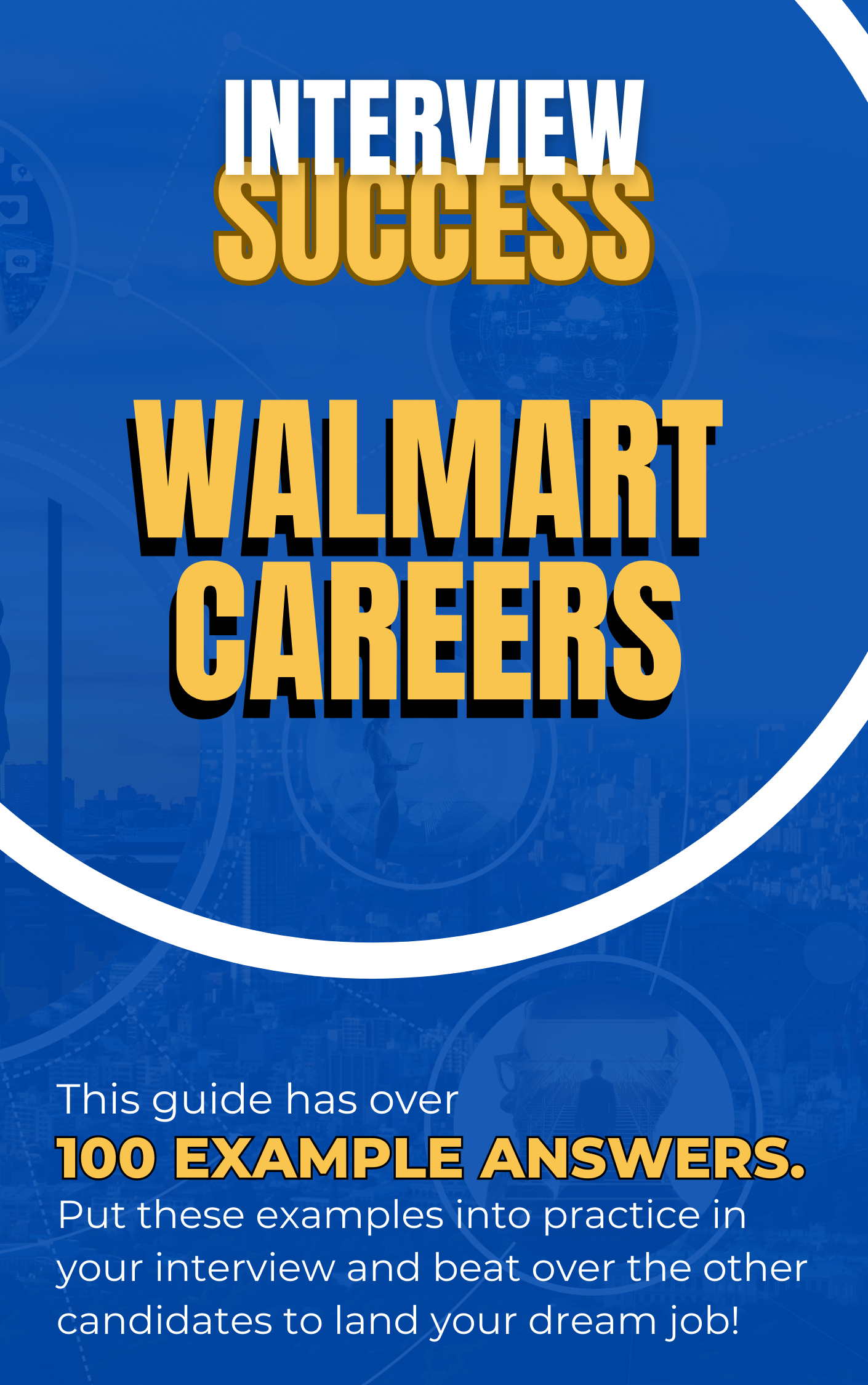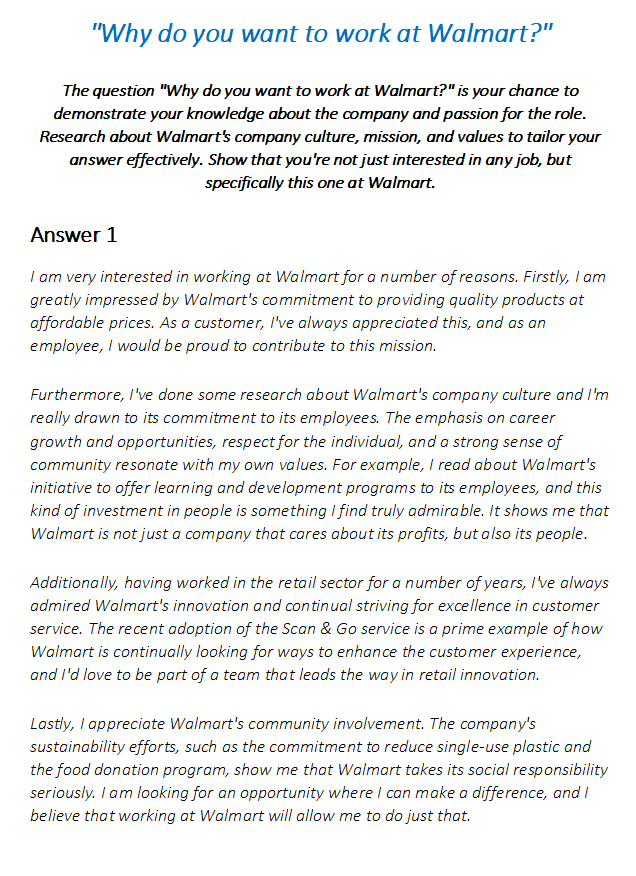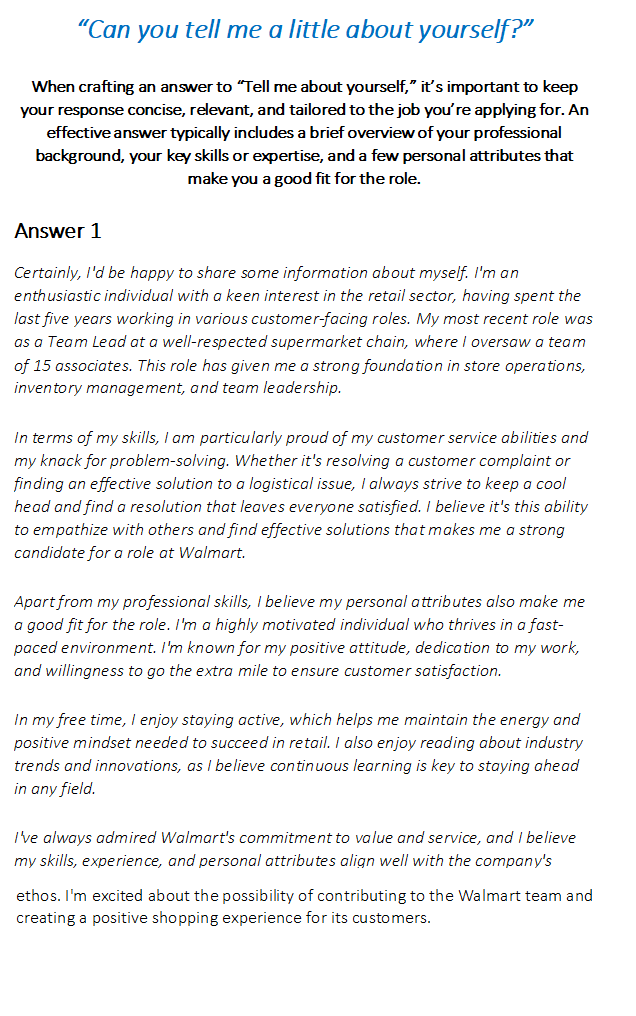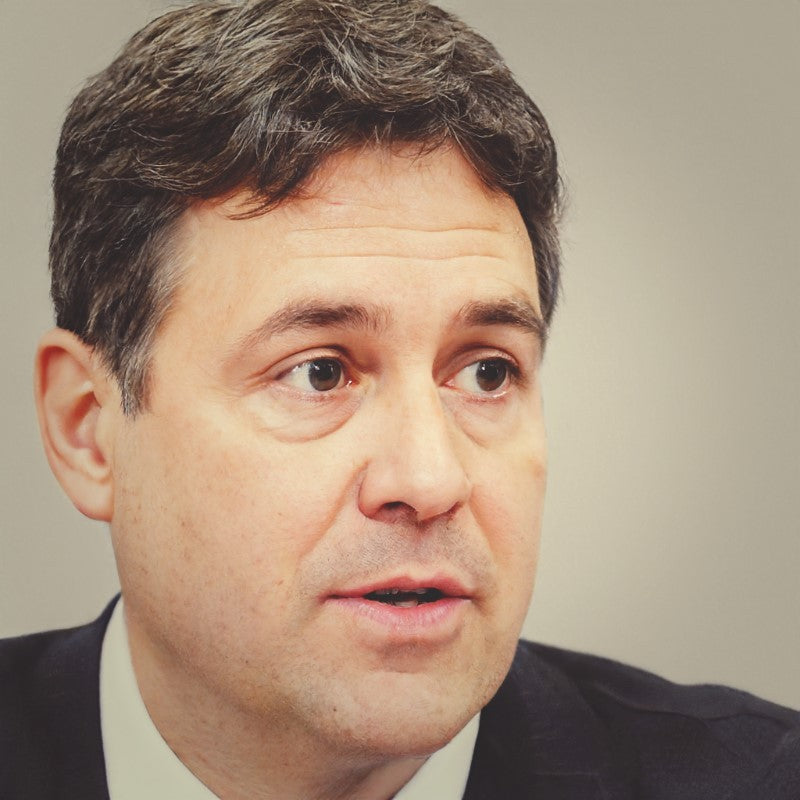 At Interview Detectives, we are led by Mike Jacobsen, a highly experienced recruitment consultant with nearly 30 years of professional expertise. With a deep understanding of the hiring landscape, Mike brings invaluable insights and knowledge to our platform. His extensive background in recruitment enables us to provide you with tailored interview guides and application tips that align with current industry trends. With Interview Detectives, you gain access to proven strategies and techniques to enhance your job application success. Trust in Mike's wealth of experience and embark on your journey towards career triumph.
Need Assistance? Connect with Mike on LinkedIn