Regular price
$63.00 USD
Sale price
$38.00 USD
Unit price
per
Sale
Sold out
Unlock the Secrets to Web Developer Interview Success 🔐💼
---
Are you a Web Developer seeking to ace that next interview and land your dream job? Or are you a self-learner trying to make a leap into the exciting and lucrative world of web development? Introducing "Interview Success: How To Answer Web Developer Interview Questions (With Over 100 Sample Answers)", a comprehensive guide written by the experienced career coach Mike Jacobsen and renowned web developer, Johnathan Lawrence. This guide is your ultimate companion to preparing and excelling in any Web Developer interview.
---
🎯 Understanding the Interviewer's Mind 🧠
Interviews are not just about answering questions correctly. It's about understanding what the interviewer is looking for, and shaping your answers to meet those expectations. In the "What The Interviewer Is Looking For When Asking Any Question" section, we decode the hidden signals behind each question and reveal what truly matters to your potential employer. Understanding the psychology behind the questions allows you to deliver impactful, resonating answers that will set you apart from other candidates.
---
📚 A Deep Dive Into the Guide 🕵️
This isn't just a list of questions and answers - it's a strategic resource designed to boost your confidence and your chances of success. The guide is divided into key sections, each crafted meticulously to address different aspects of your interview preparation. Here's a sneak peek at what's inside:
✅ Understanding what the interviewer is looking for
✅ Mastering the art of structuring your answers
✅ Identifying and avoiding common pitfalls in answering questions
✅ Over 100 interview questions and sample answers
✅ Insightful discussions about vital web development concepts and technologies
✅ Tips on handling criticism, disagreements and tricky situations at work
✅ Ways to showcase your achievements and handle past failures
---
🔍 A Glimpse at the Questions in the Guide 👀
Our guide covers a wide range of questions - from personal and behavioral, to technical and scenario-based. Here's a tiny sample of the questions covered and why it's crucial to answer them well:
"Can you tell me a little about yourself?" - This is often the first question asked, setting the tone for the rest of the interview. It's your chance to make a solid first impression.
"How did you become interested in web development?" - Here, the interviewer is seeking to understand your passion for the field, which can influence your motivation and commitment to the job.
"Can you discuss your experience with XYZ?" - Technical proficiency is key in web development. This question lets you showcase your skills and experience.
"What's the most challenging web development project you've ever worked on and why?" - Your answer to this question will reveal your problem-solving skills and how you handle pressure and complexity.
"Why should we hire you?" - This is your chance to summarize why you're the best fit for the role, focusing on your skills, experience, and the value you can add to the company.
---
🖊️ Meet the Authors 📖
This guide has been co-authored by Mike Jacobsen, a seasoned career coach with over two decades of experience in coaching professionals to interview success, and Johnathan Lawrence, a top-tier Web Developer with a track record of working with prestigious tech companies. Their combined insights bring a unique balance of interpersonal and technical expertise to this guide, ensuring you're prepared for every aspect of the interview process.
---
📥 Instant Download, Instant Advantage 🚀
With over 100 pages of invaluable insights and sample answers, this PDF guide is available for instant download. No more waiting, no more uncertainty. Get your copy of the "Interview Success: How To Answer Web Developer Interview Questions (With Over 100 Sample Answers)" now, and step confidently into your next Web Developer interview!
💥 GET YOUR COPY TODAY AND RECEIVE OUR BEST-SELLING GUIDE AS A LIMITED-TIME BONUS! 🛒

Remember, the best time to start preparing was yesterday, the second best time is NOW! Grab your instant download today and step confidently into your interview. Good luck!

Improve your chances of a successful career! Get your own copy of our Web Developer Interview Guide today and unleash your potential.
Plus, if you buy today, you'll also receive our popular guide, "How To Answer The Most Popular Interview Questions (Now with over 250 sample answers!)" at no extra cost (regularly priced at £49). Don't miss out on this great opportunity!
View full details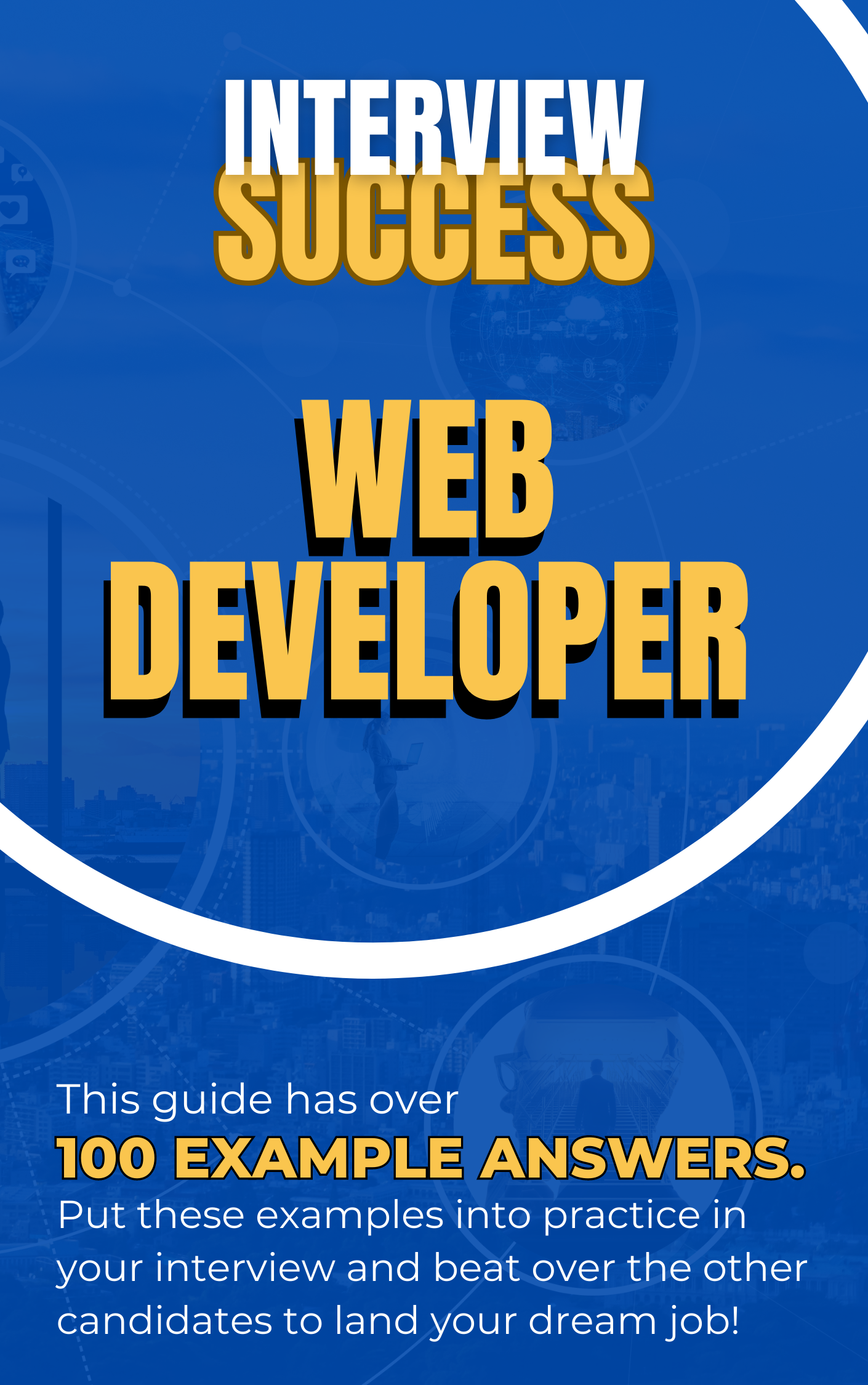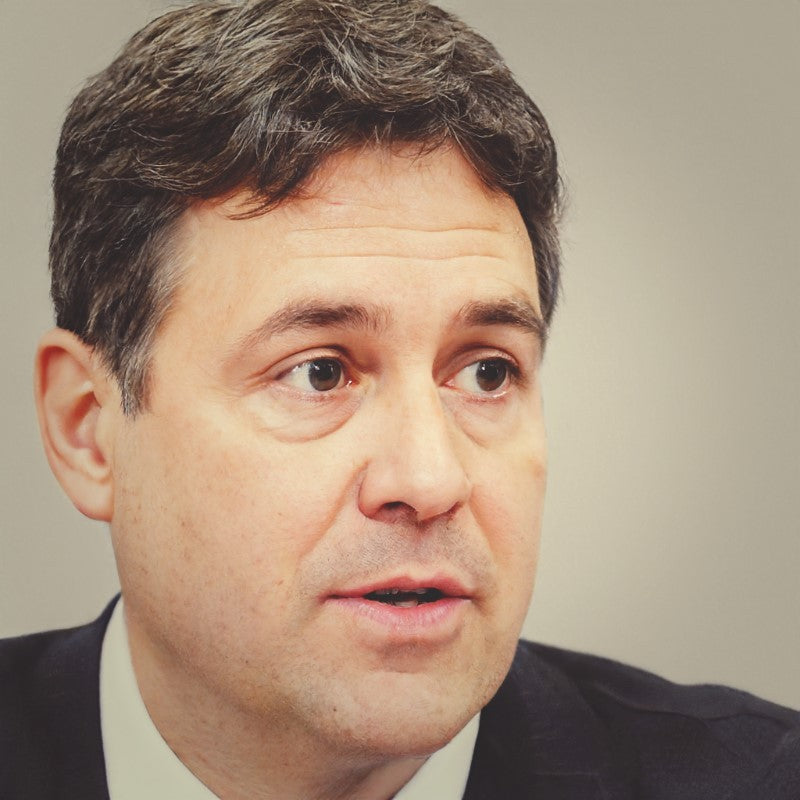 At Interview Detectives, we are led by Mike Jacobsen, a highly experienced recruitment consultant with nearly 30 years of professional expertise. With a deep understanding of the hiring landscape, Mike brings invaluable insights and knowledge to our platform. His extensive background in recruitment enables us to provide you with tailored interview guides and application tips that align with current industry trends. With Interview Detectives, you gain access to proven strategies and techniques to enhance your job application success. Trust in Mike's wealth of experience and embark on your journey towards career triumph.
Need Assistance? Connect with Mike on LinkedIn